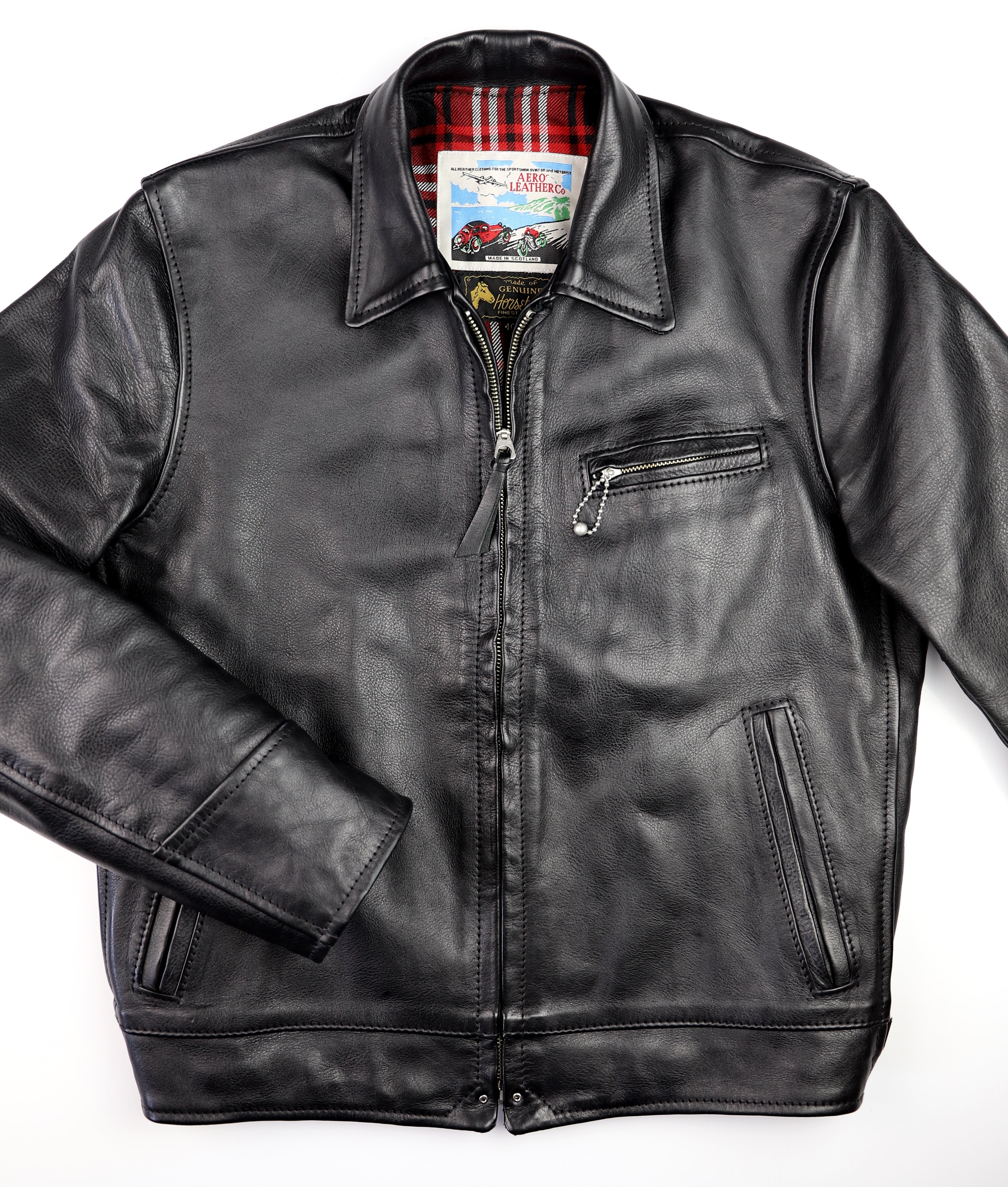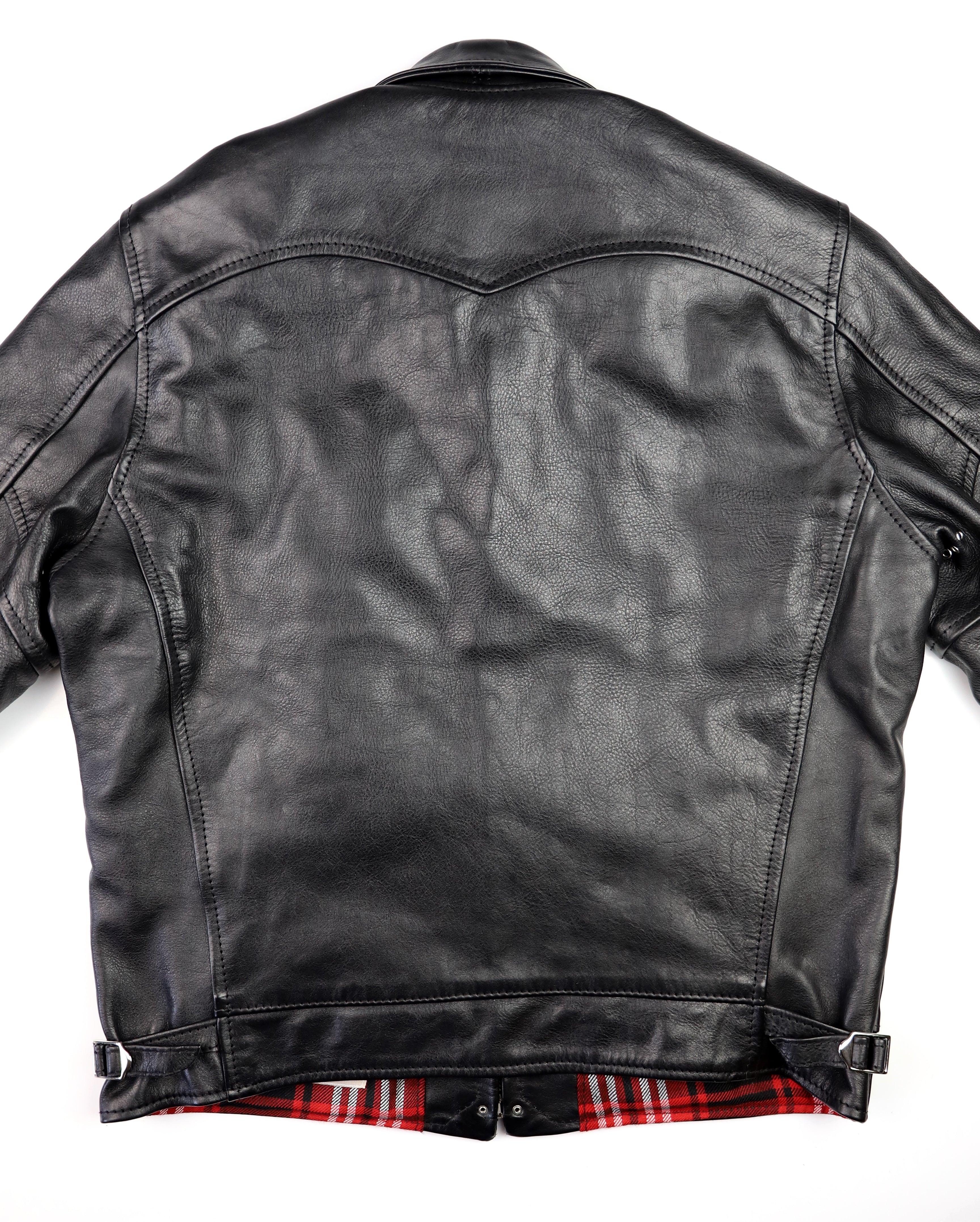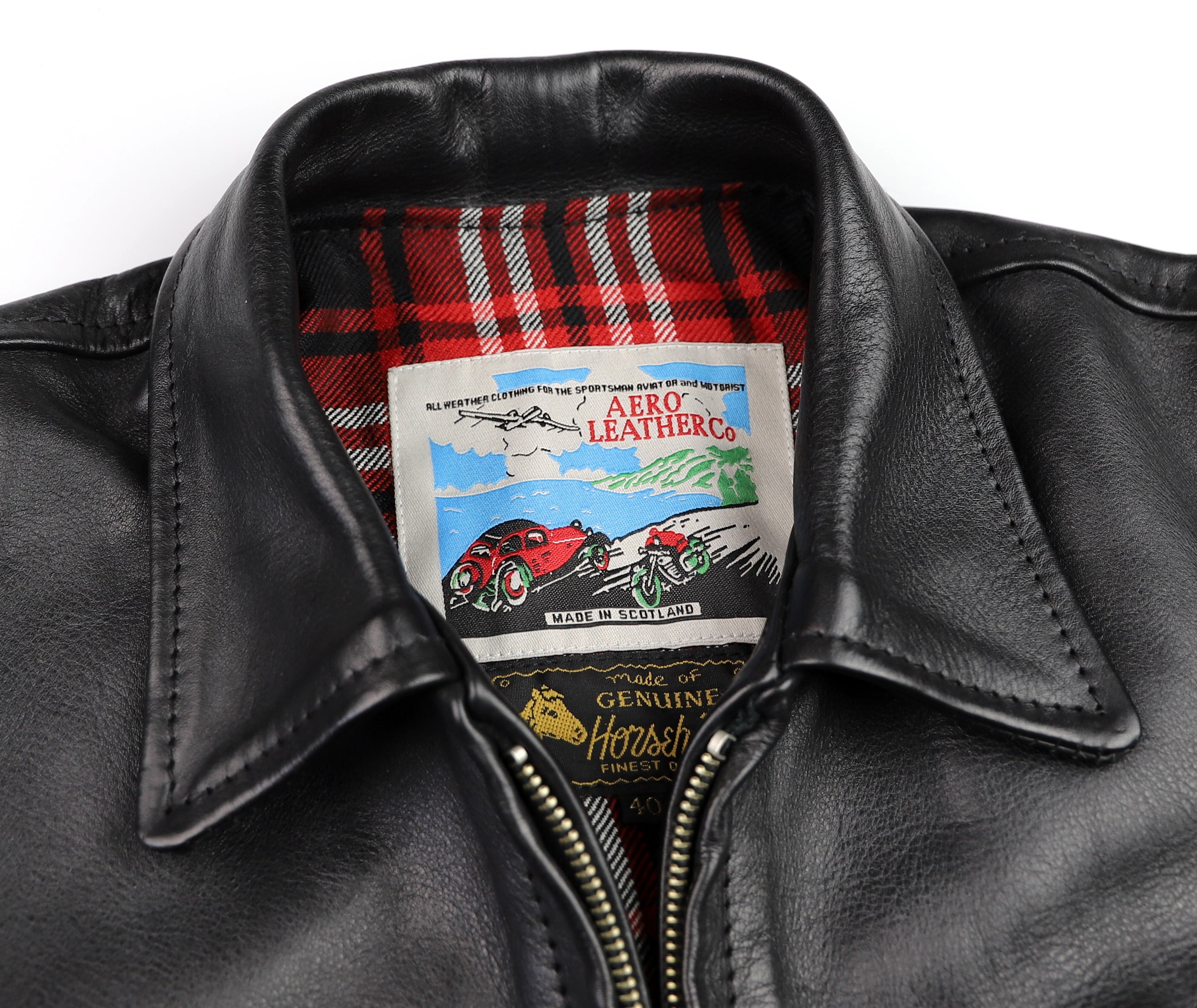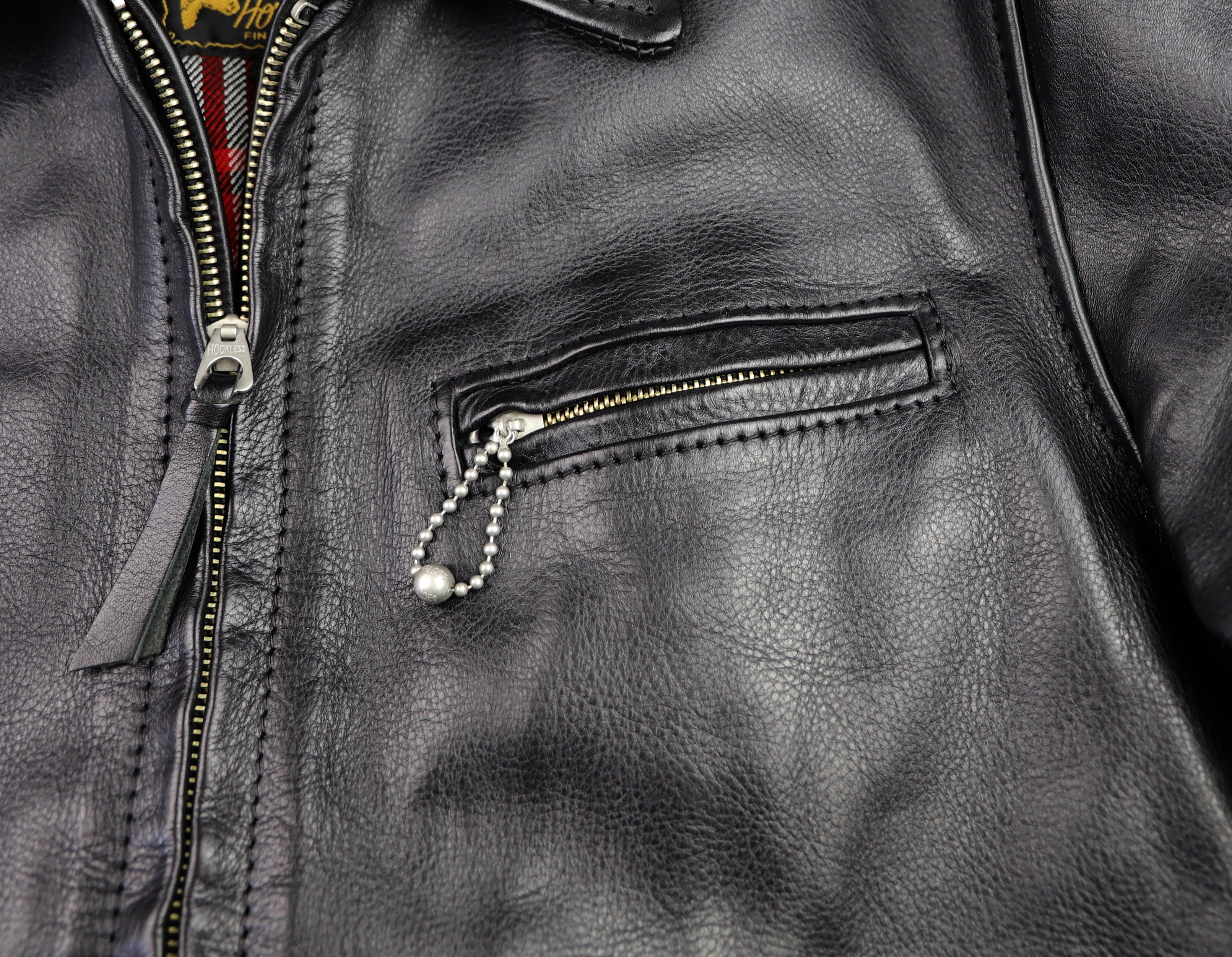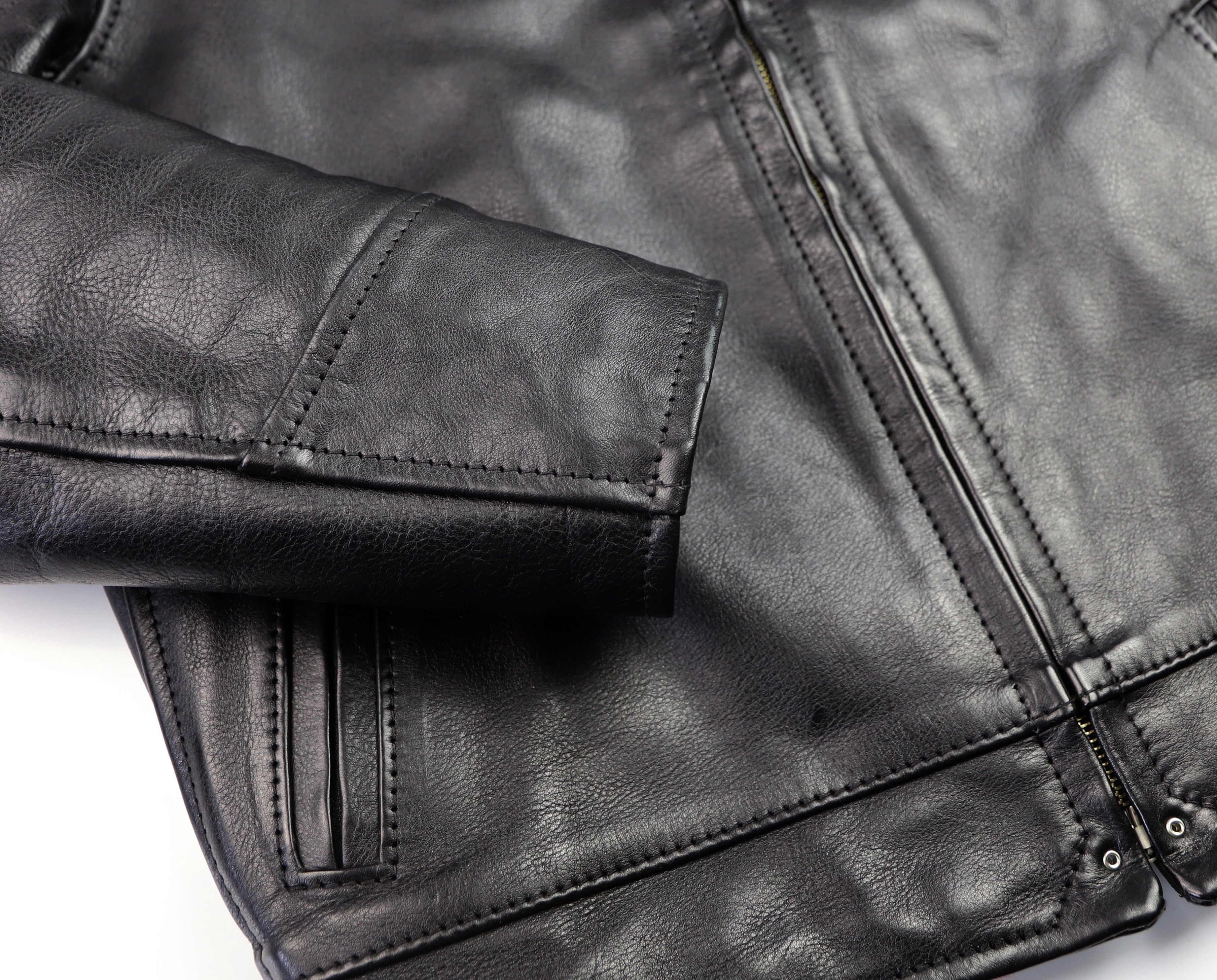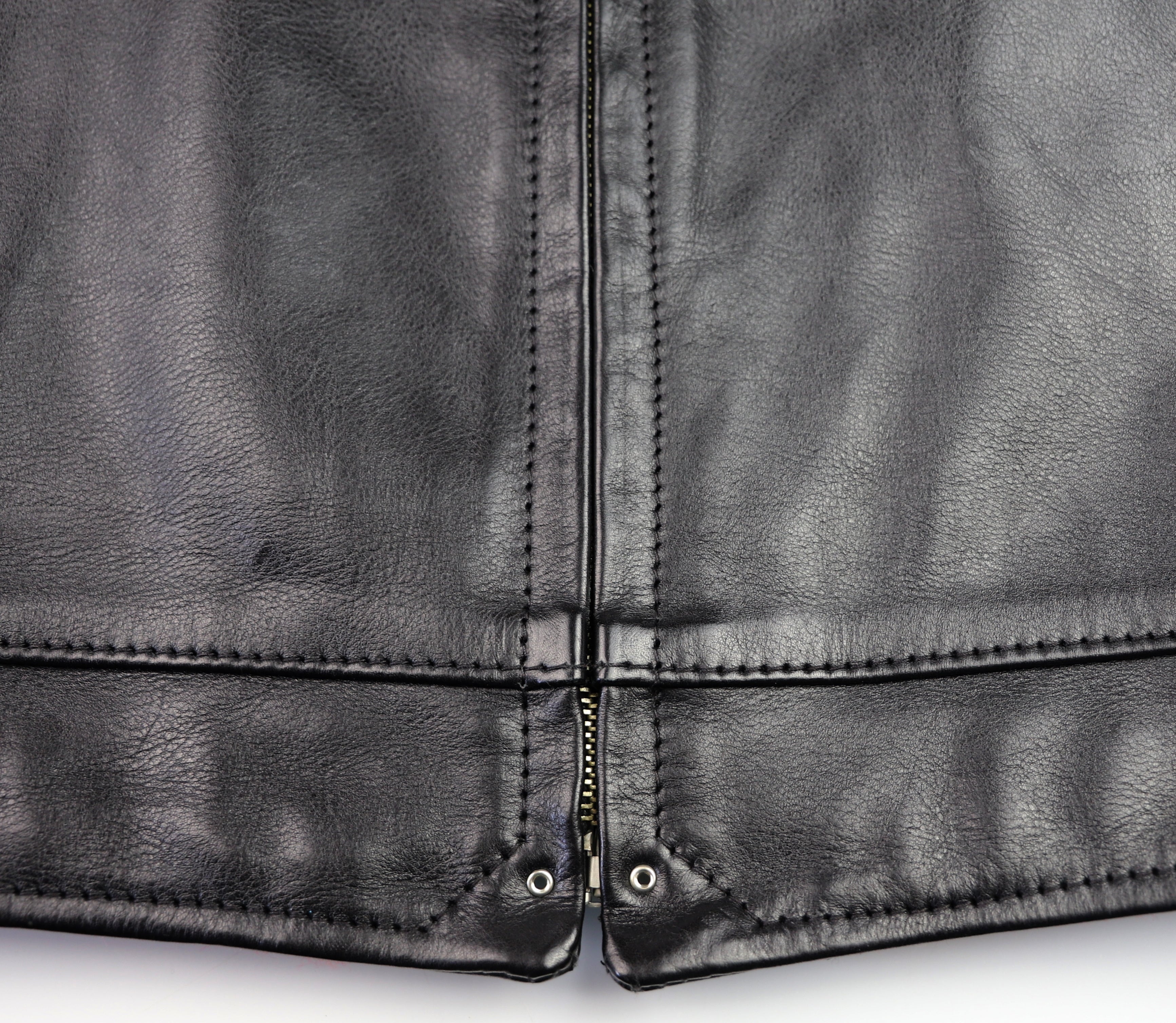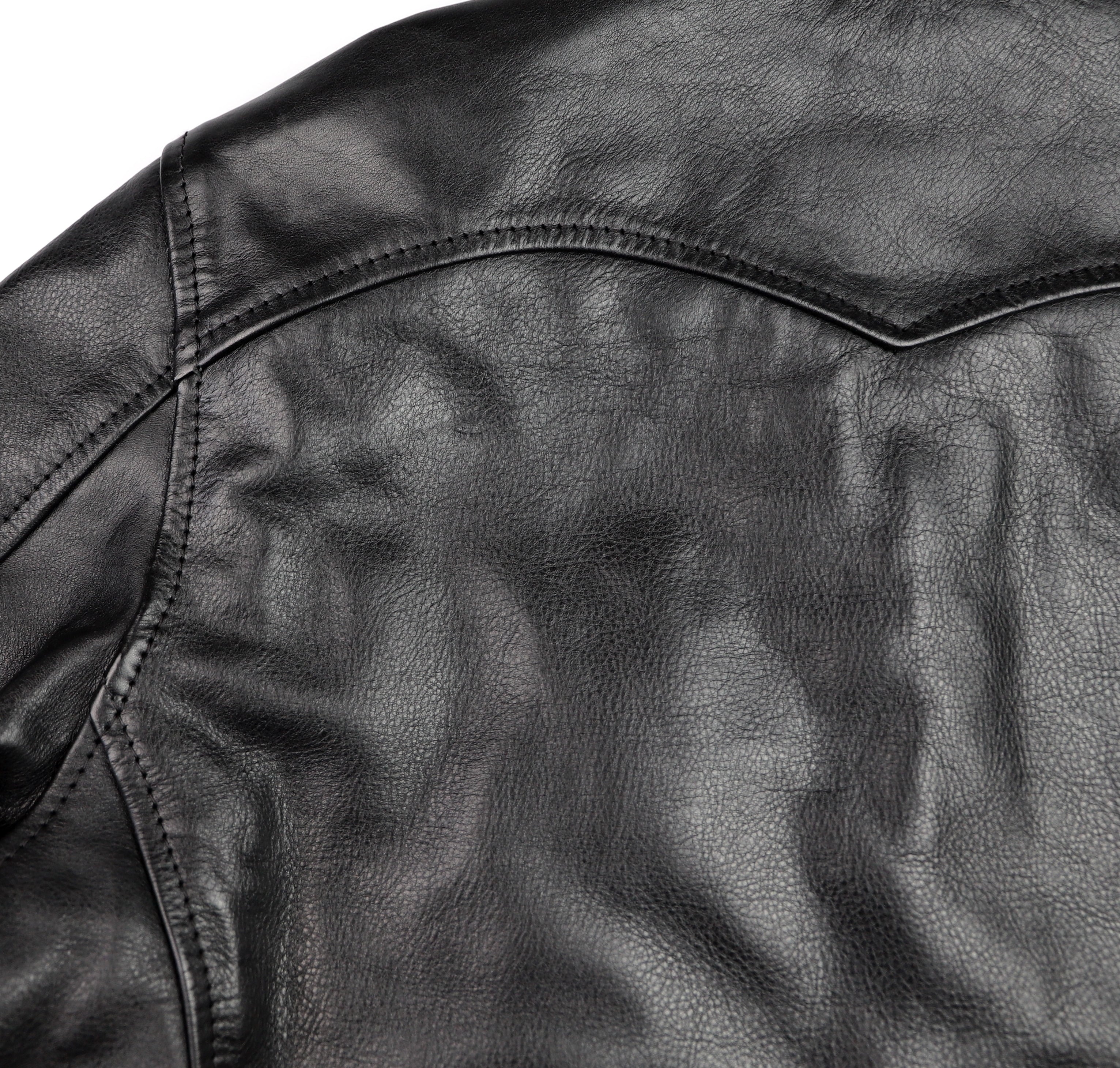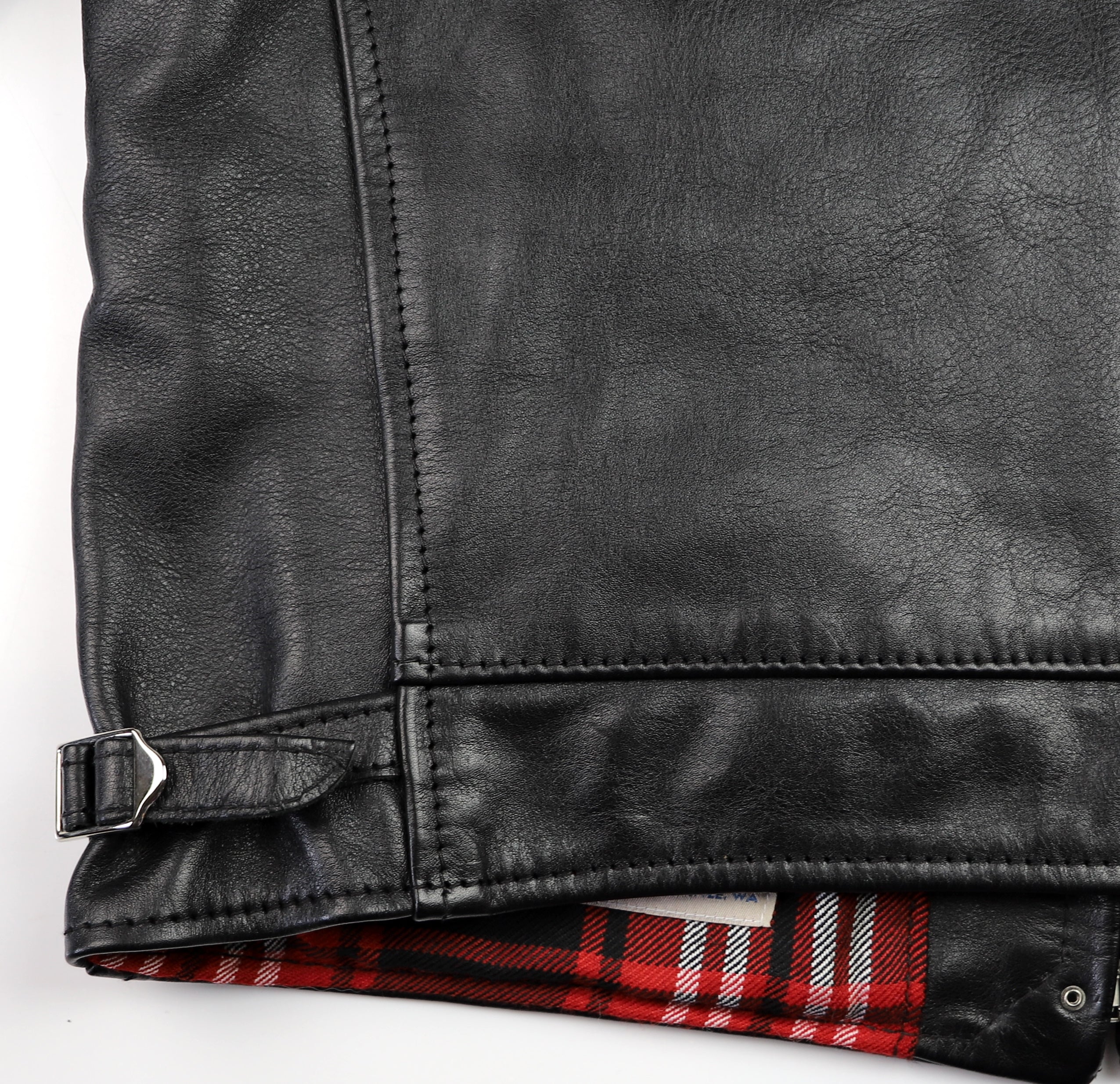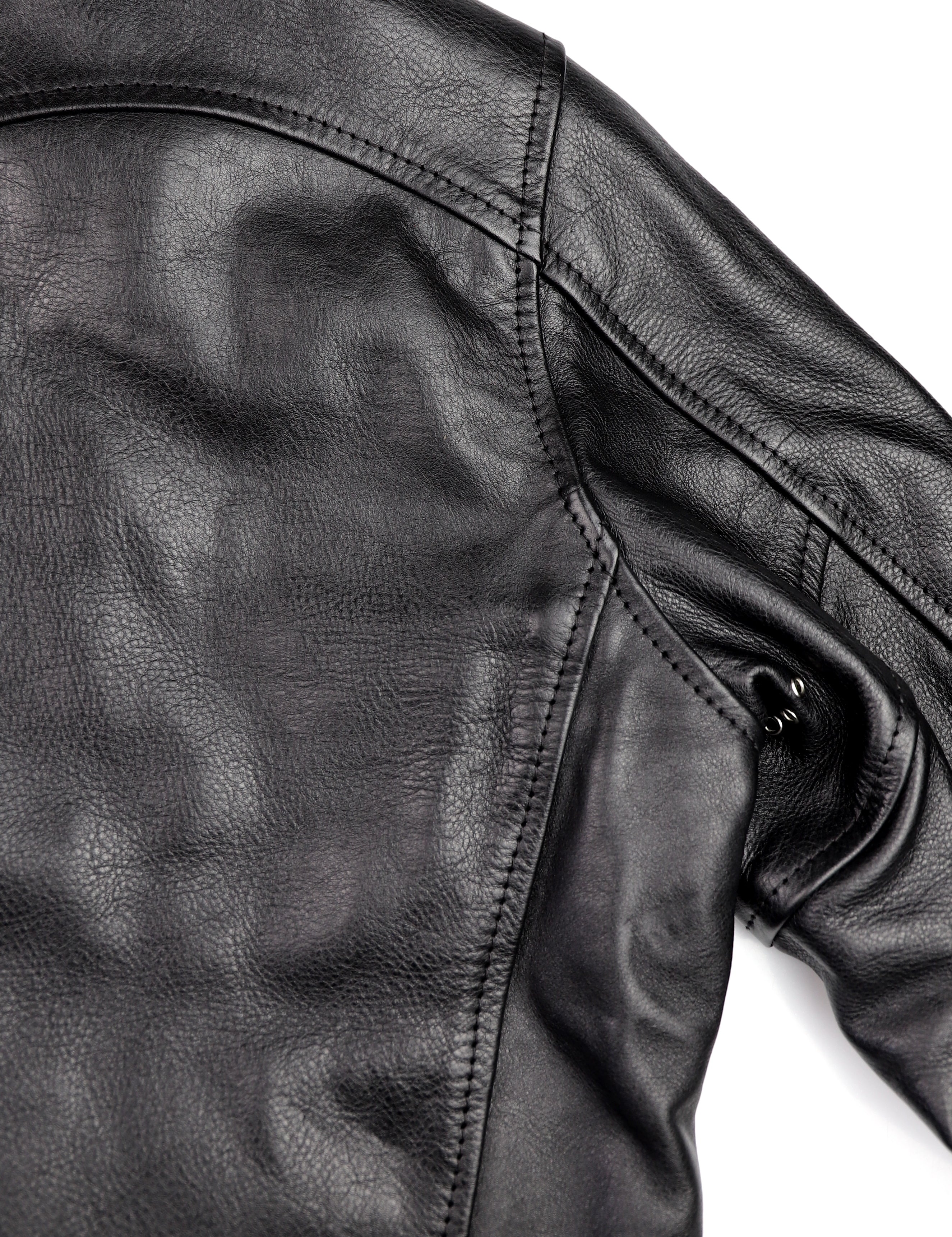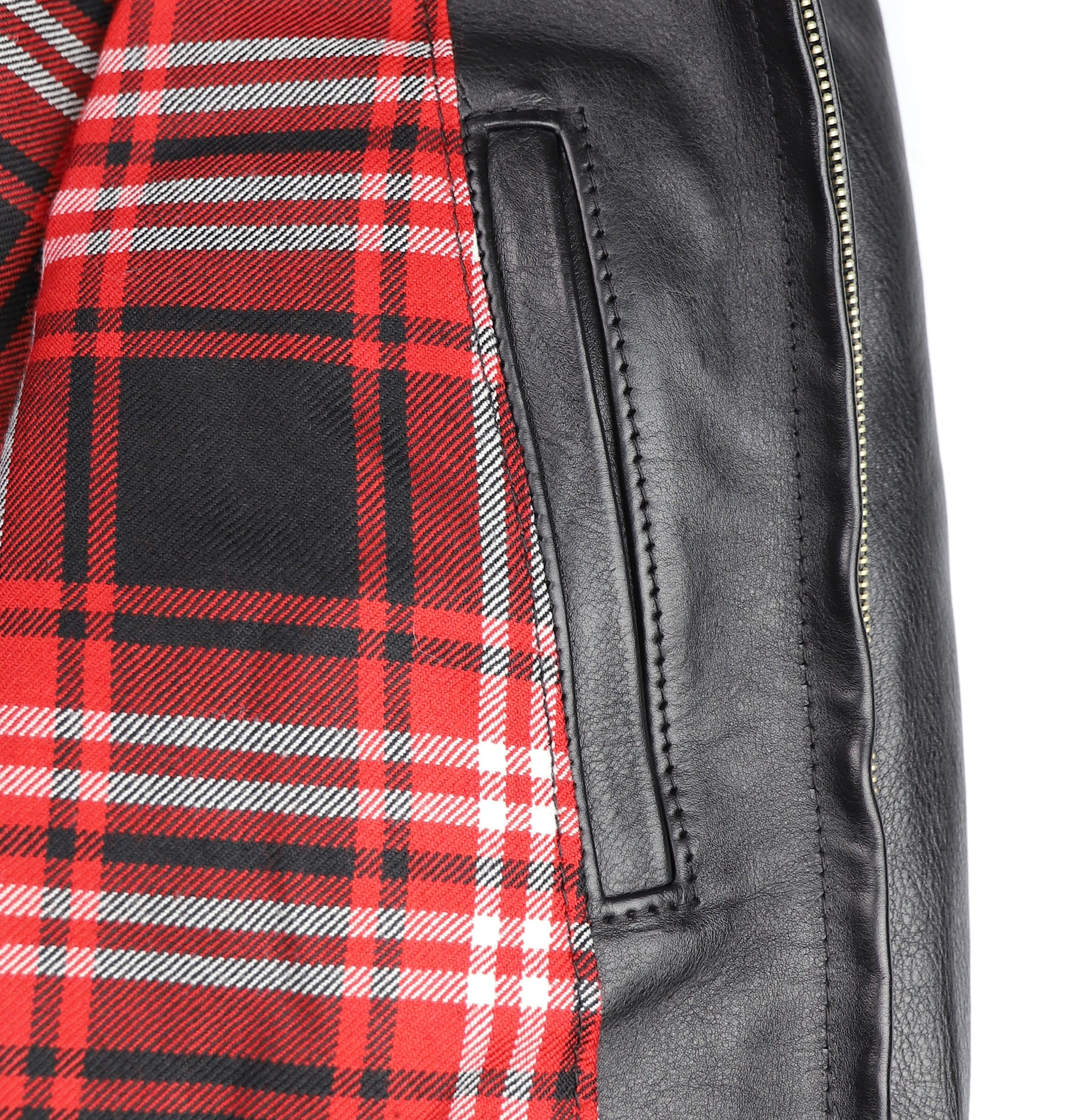 Aero Leather Clothing
Aero Premier Highwayman, sz 40, Black Vicenza Horsehide, Gently Worn
$ 999.99
A gorgeous custom jacket from Thurston Bros. Rough Wear!  This is an Aero Premier Highwayman in Black Vicenza horsehide, size 40.  Extra features make this a distinctly custom jacket: nickel Hookless Talon front zipper, nickel looped ball pull on chest pocket, straight cuffs (no internal knit cuffs), Tweedside lightweight wool tartan Lochcarron lining, cotton sateen in sleeves and left side interior pocket with no closure.  All pockets are lined with velvety soft, yet super durable moleskin.

Vicenza Horsehide is Italian full grain veg-tanned horsehide; it is softer and lighter weight than Aero's Horween Chromexcel horsehide.  Vicenza breaks in quickly and develops character as it wears in!  

This jacket is gently worn and in excellent condition.  Lining is perfect shape--no wear or holes.  Zippers work like new.  
Back length--23.75 inches
Sleeve length--24.5 inches
Pit-to-pit--21.75 inches
Shoulder--17.75 inches
Waist/bottom hem--19.5 inches
 MP2