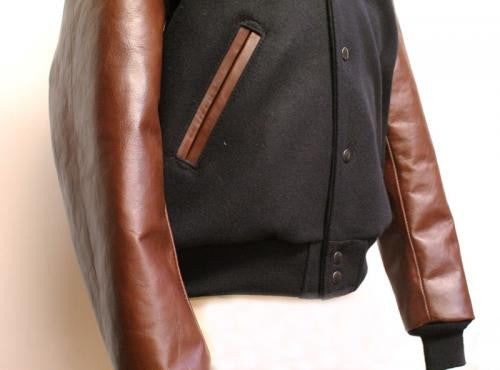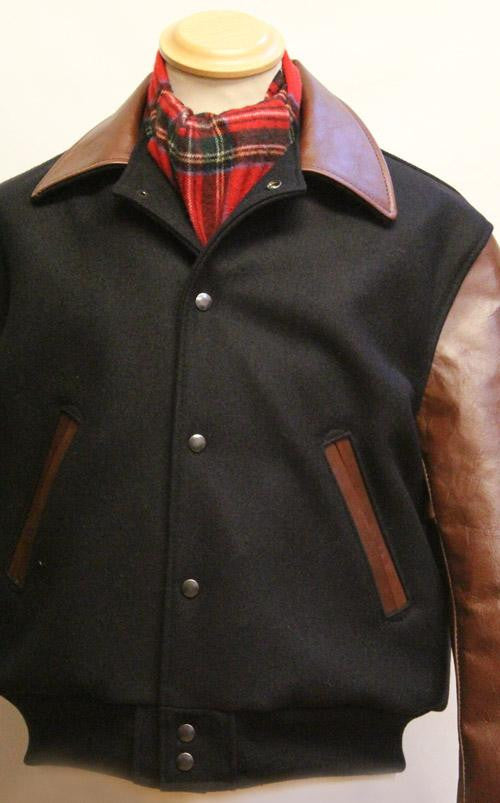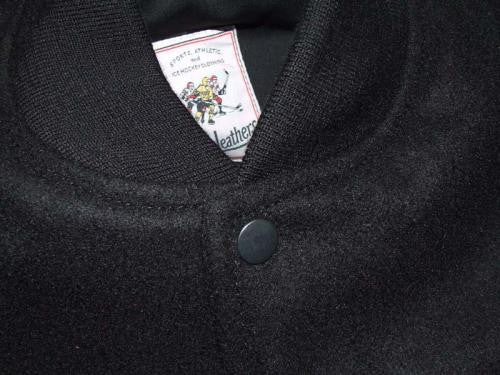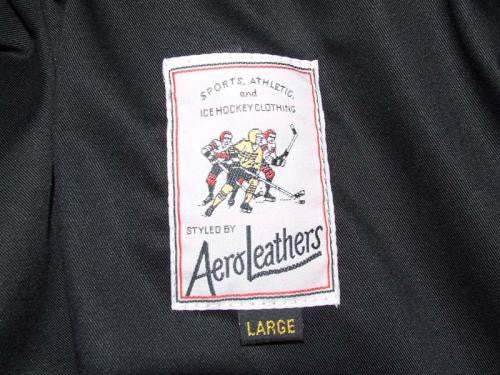 Aero Leather Clothing
Aero 1920s Lettermans Jacket
$ 849.99
The Aero Baseball Jacket is based on a 1920s or 1930s version, hand cut from heavy duty melton wool and with single color jersey. This is far more typical of the jackets of the Depression Era than those with striped knit, a feature that is much more commonly used on 1940s and 1950s jackets.

The body style with its two pocket front and typical stud closure is identical to the classic American Varsity jacket. We use a classic melton wool body and mid-weight Horsehide sleeves. The jacket is fitted with pure Wool cuffs and waistband.

The jacket is fully lined in thick cotton drill. Please state if contrasting color studs are required.

Also available with a knit collar.
The Lettermans Jacket is available in a number of colors of Melton Wool, Mid-Weight Horsehide and Cotton Drill. Click HERE for more information on ordering a custom Aero jacket!
This product page is for the payment to start the custom order process for a custom 1920s Lettermans Jacket.  The payment is for the base price of the 1920s Lettermans Jacket plus the shipping for the fit jacket.  You can read more about the fit jacket process our Custom Aero page!  The costs for extra items are listed on the Custom Aero page.
To find out what we currently have in stock in the Aero Lettermans Jacket, contact us at sales@thurston-bros.com. You can also contact us for professional sizing for this style.
For information on exchanges, shipping, payments, etc., go to our Store Policies and Information page.