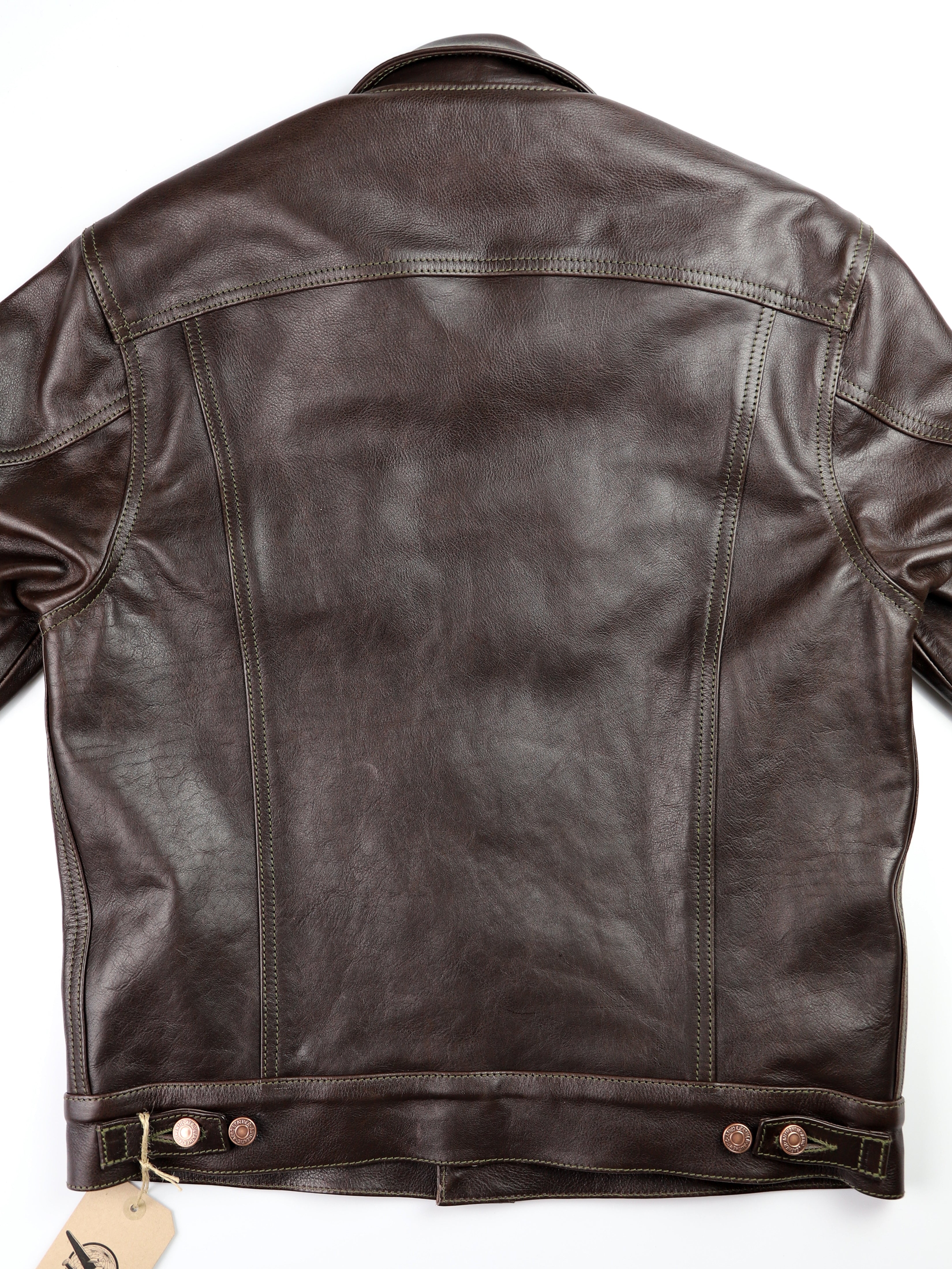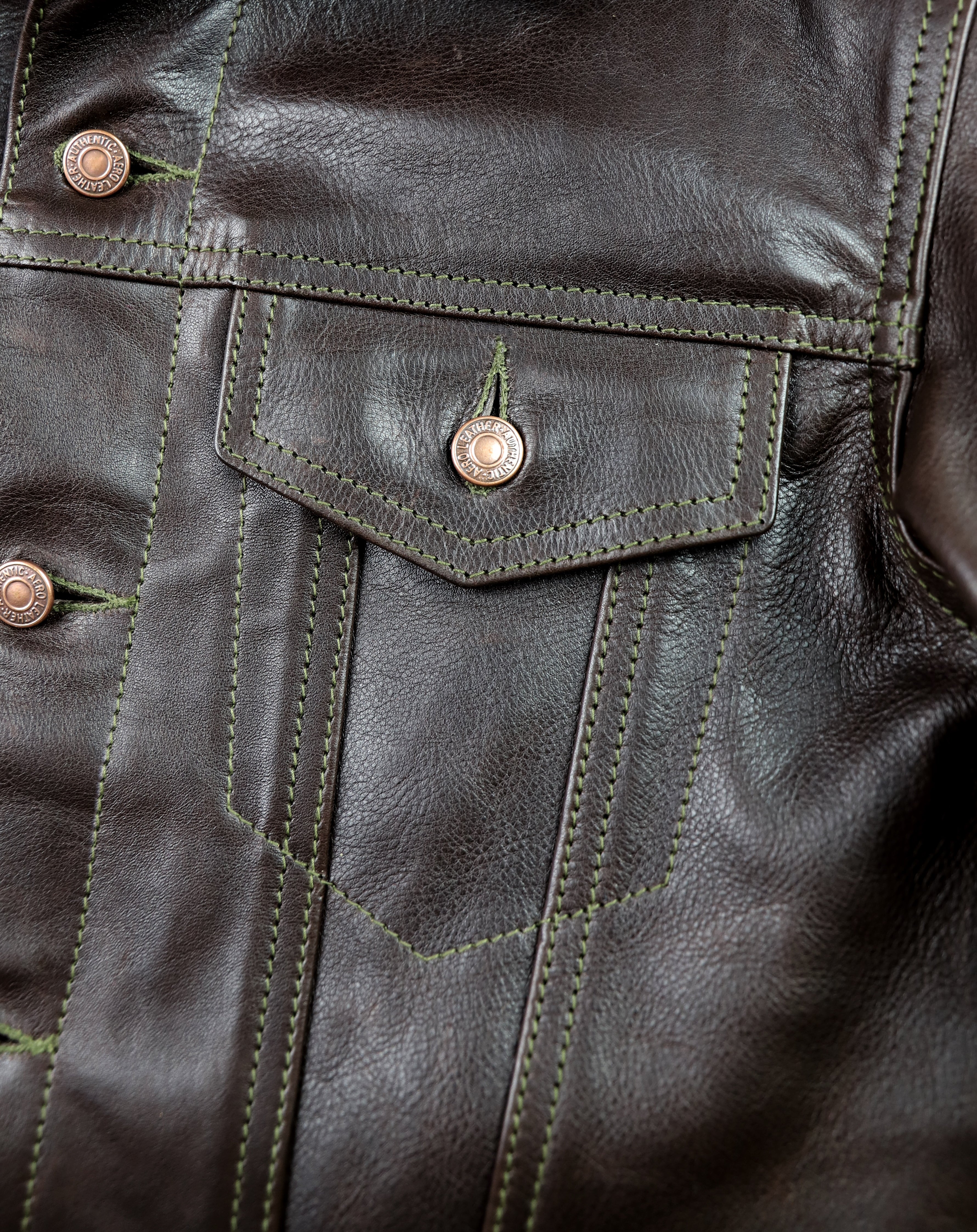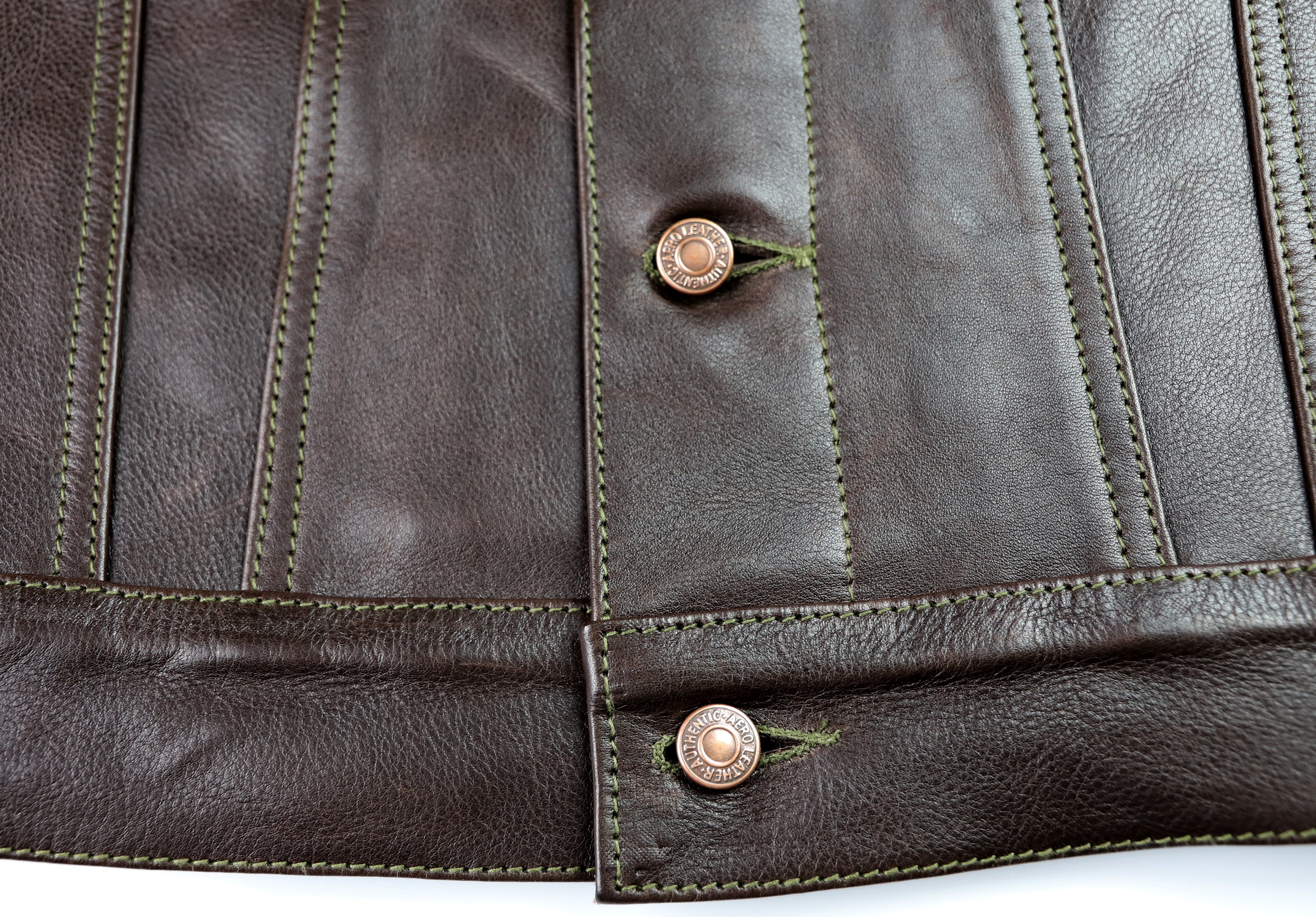 SOLD
Aero 557XX Type 3 Jean Jacket, size 40, Dark Seal Vicenza Horsehide
Sold Out
A gorgeous custom jacket from Thurston Bros. Rough Wear!  This is an Aero 557XX Type 3 Jean Jacket in Dark Seal Vicenza Horsehide, size 40.  This simple, classic jacket is made with Olive Drab stitching, Fraser Hunting Ancient lightweight wool lining and copper buttons.  Cotton sateen in sleeves.
This jacket is brand new with tags.  The Vicenza Horsehide leather is medium weight, so it doesn't have much of a physical break in (compared to Chromexcel FQHH).  It has a nice grainy texture and plenty of body. 
**If you'd like to purchase this jacket in your size (with custom sleeve and body length), just contact us to start the order...