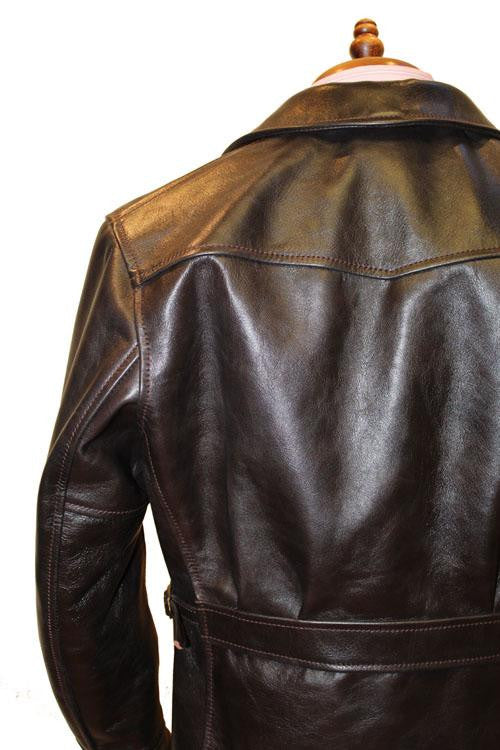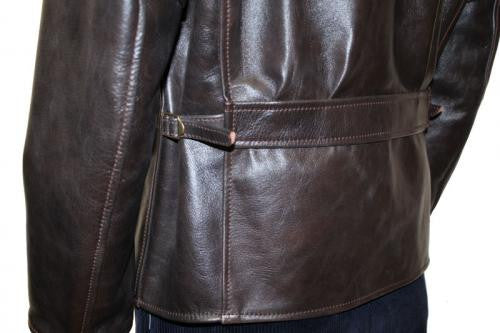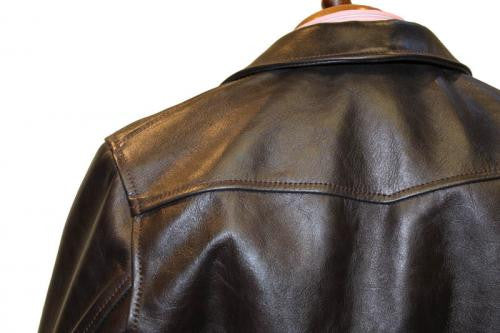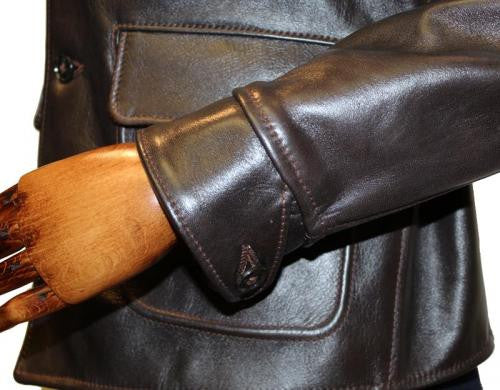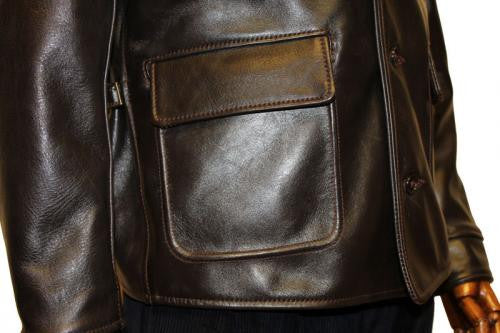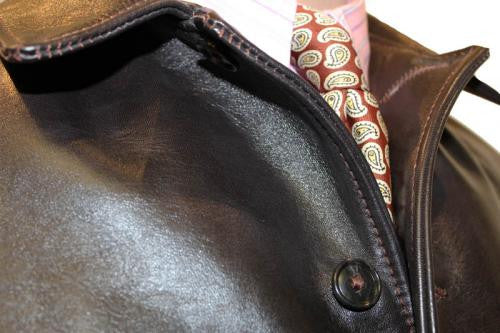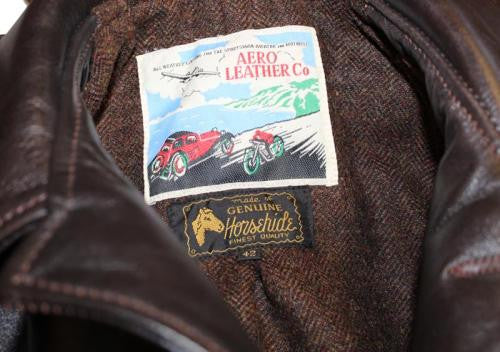 Aero Leather Clothing
Aero Mulligan
$ 1,129.99
Based on Aero's 1920s patterns, this jacket has the correct slim, neat fit of that period just before the widespread use of the "new" zippers that began to be used in leather jackets. This typical button fastening is combined with a "half belt" back which, in the 1920s, was a fairly new design.

The Half Belt design gained rapid popularity with the US public due to the flattering profile and the practicality of a side fastening system, which could be drawn in to retain warmth in all conditions. The Mulligan replicates the unique character of utility jackets from the 1920s...note the classic corded pocket profile below the cargo pocket flaps.

The Mulligan can be specified in a variety of leathers, including Chromexcel steerhide, Chromexcel front quarter horsehide or Italian Vicenza veg-tanned horsehide.

Like all Aero jackets, the Mulligan can be ordered with a variety of linings, hardware finishes/styles, and thread colors. Interior pockets are also available. Click HERE for more information on ordering a custom Aero jacket!
This product page is for the payment to start the custom order process for a custom Mulligan.  The payment is for the base price of the Mulligan plus the shipping for the fit jacket.  You can read more about the fit jacket process our Custom Aero page!  The costs for extra items are listed on the Custom Aero page.
To find out what we currently have in stock in the Aero Mulligan, contact us at sales@thurston-bros.com. You can also contact us for professional sizing for this style.
For information on exchanges, shipping, payments, etc., go to our Store Policies and Information page.