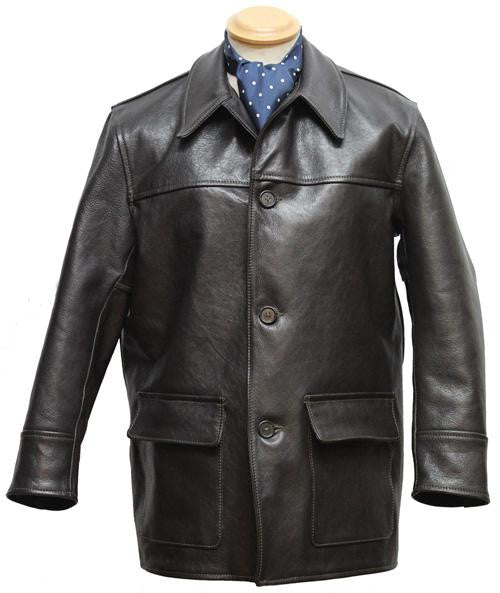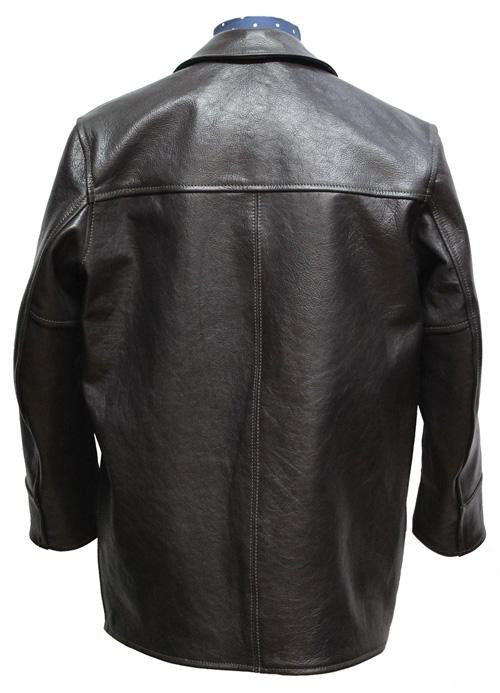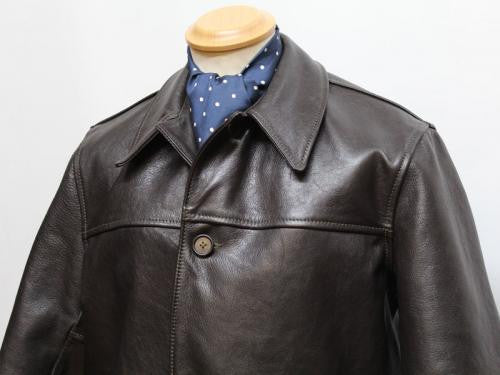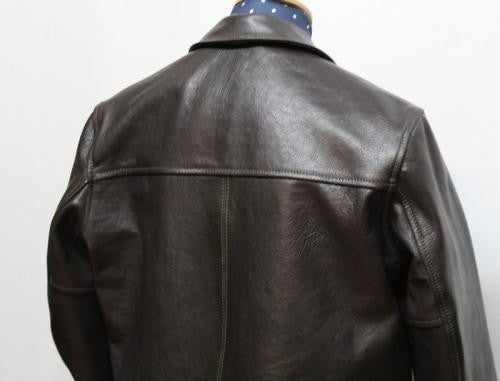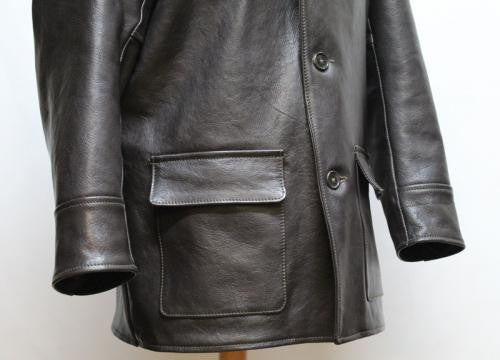 Aero Leather Clothing
Aero Stockman
$ 1,129.99
The new Aero Stockman shares a similar look as the Veste des Rallye. This jacket, however, is a longer, slimmer style with more in common with the 1920's fit than the 1960's Rallye fit.
Inspiration for the Stockman came from an old Sears catalog from the late 1920's, wherein Aero found several appealing and stylish versions of this style. The result is a "hybrid" of these late 20's coats.
Aero's version has two large patch pockets and four hand-sewn buttons with proper keyhole buttonholes (as they used to be done, unlike more modern manufacturers). The sleeves have a straight line cuff effect--plain but stylish. Three leather sections make up the back: an upper straight yoke (8" deep) with two large panels finished with typical 1920's top stitch feature effect.
Like all Aero jackets, the Stockman can be ordered with a variety of linings, hardware finishes/styles, and thread colors. Interior pockets are also available. Click HERE for more information on ordering a custom Aero jacket!
This product page is for the payment to start the custom order process for a custom Stockman.  The payment is for the base price of the Stockman plus the shipping for the fit jacket.  You can read more about the fit jacket process our Custom Aero page!  The costs for extra items are listed on the Custom Aero page.
To find out what we currently have in stock in the Aero Stockman, contact us at sales@thurston-bros.com. You can also contact us for professional sizing for this style.
For information on exchanges, shipping, payments, etc., go to our Store Policies and Information page.