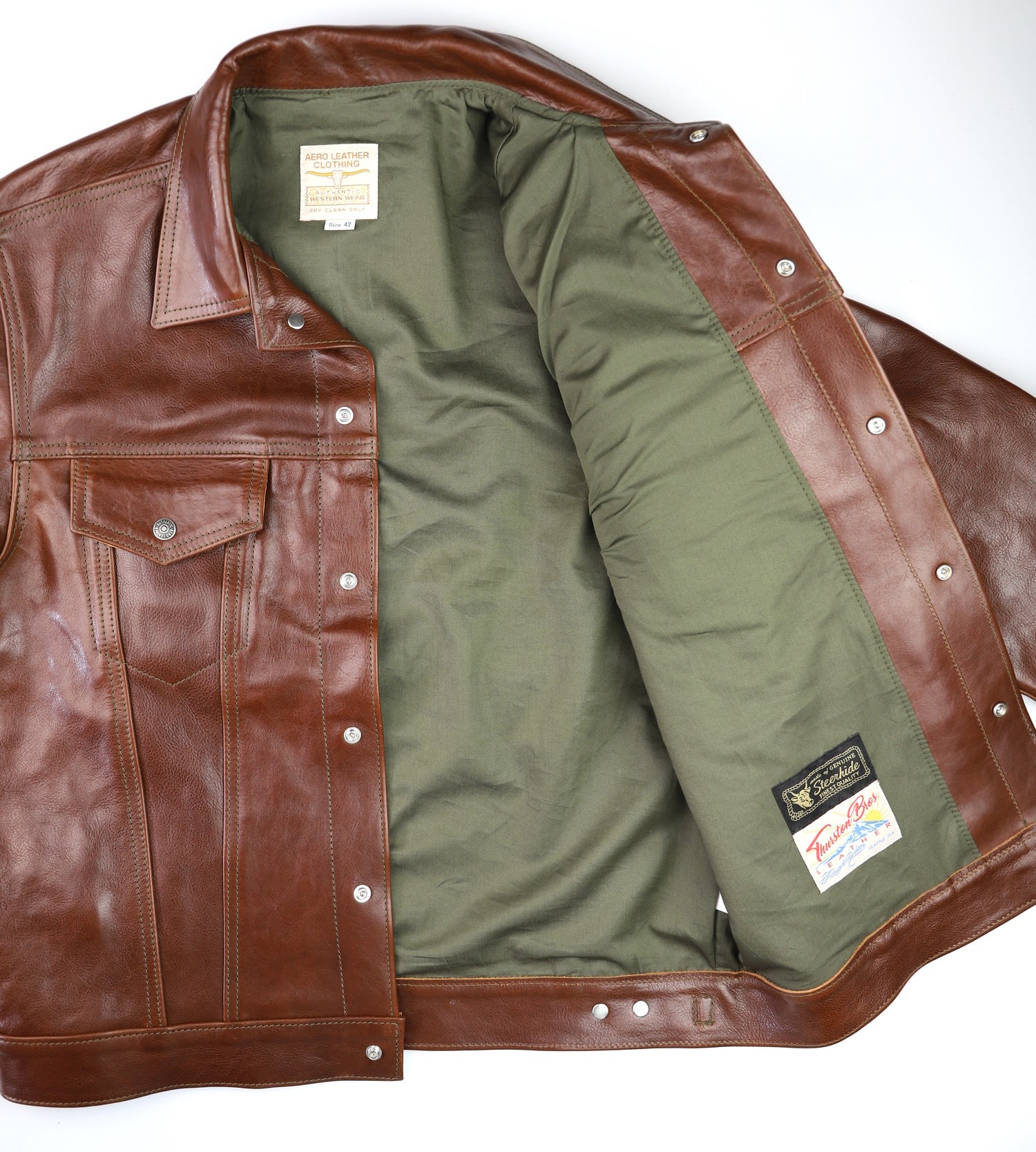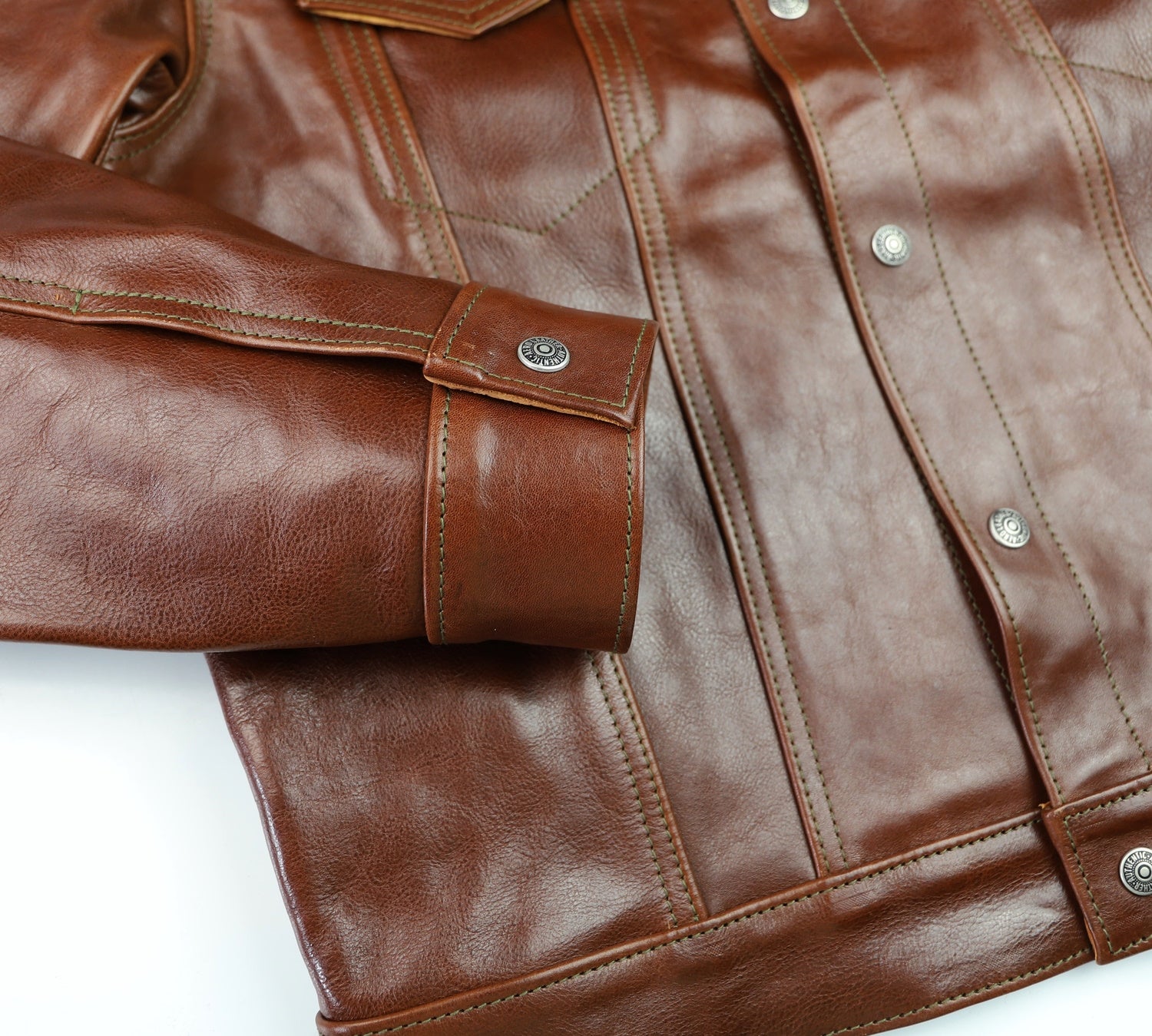 Aero Leather Clothing
Aero Women's 557XX Jean Jacket
$ 1,099.99
Aero has outdone themselves on the "All New" Troy Blanket-lined 557XX Type III Trucker jacket.  This jacket is made with vegetable-tanned Vicenza Horsehide, a  Genuine Troy Mills Blanket lining, contrast stitching and an Aero Longhorn label.  You can choose classic jean buttons or period style press studs, both bearing the Aero name.
Click HERE for more information on ordering a custom Aero jacket!
This product page is for the payment to start the custom order process for a custom Women's 557XX Jean Jacket.  The payment is for the base price of the Women's 557XX Jean Jacket plus the shipping for the fit jacket.  You can read more about the fit jacket process our Custom Aero page!  The costs for extra items are listed on the Custom Aero page.
To find out what we currently have in stock in the Aero Type 3 Jean Jacket, contact us at sales@thurston-bros.com. You can also contact us for professional sizing for this style.
For information on exchanges, shipping, payments, etc., go to our Store Policies and Information page.