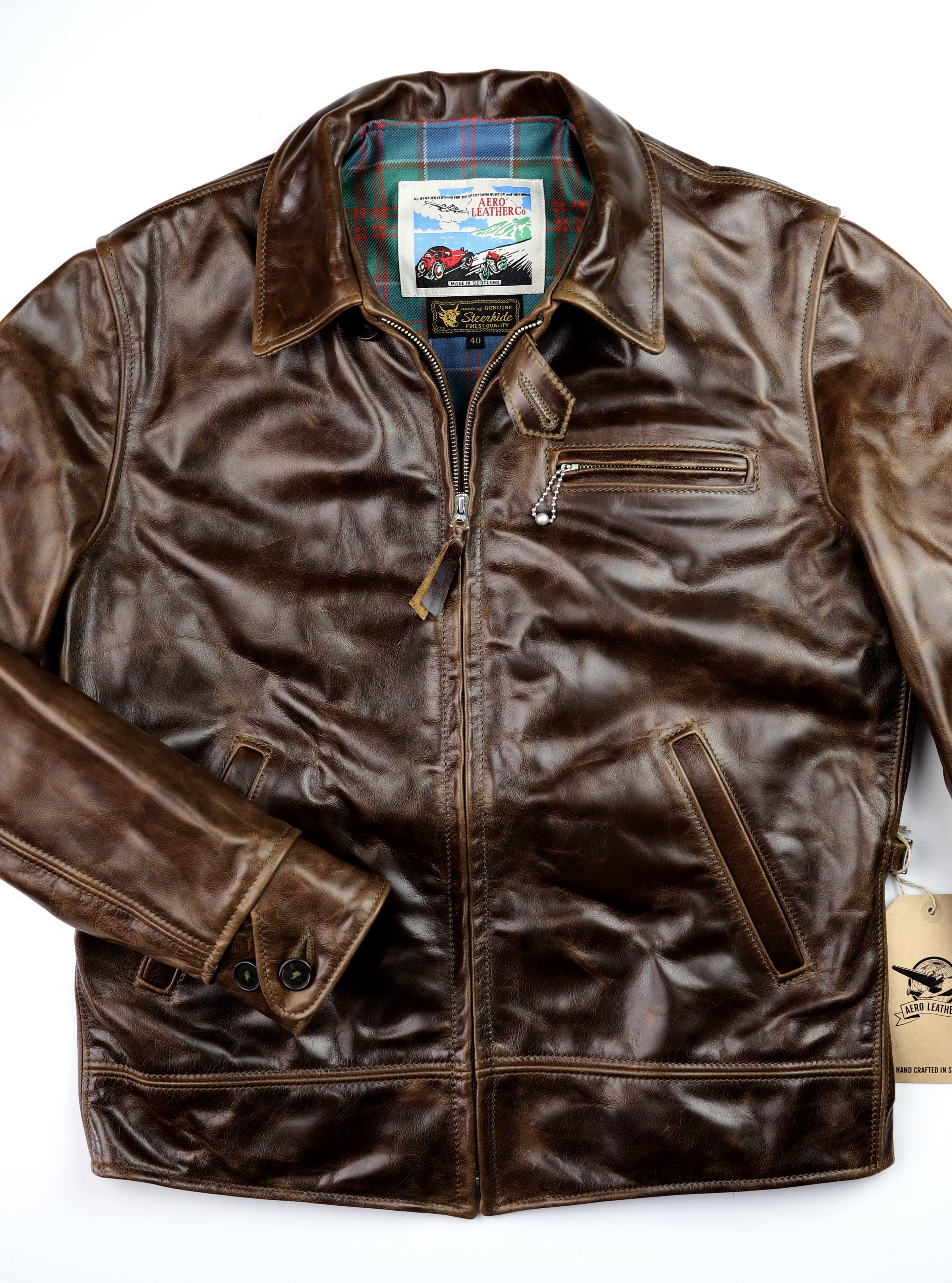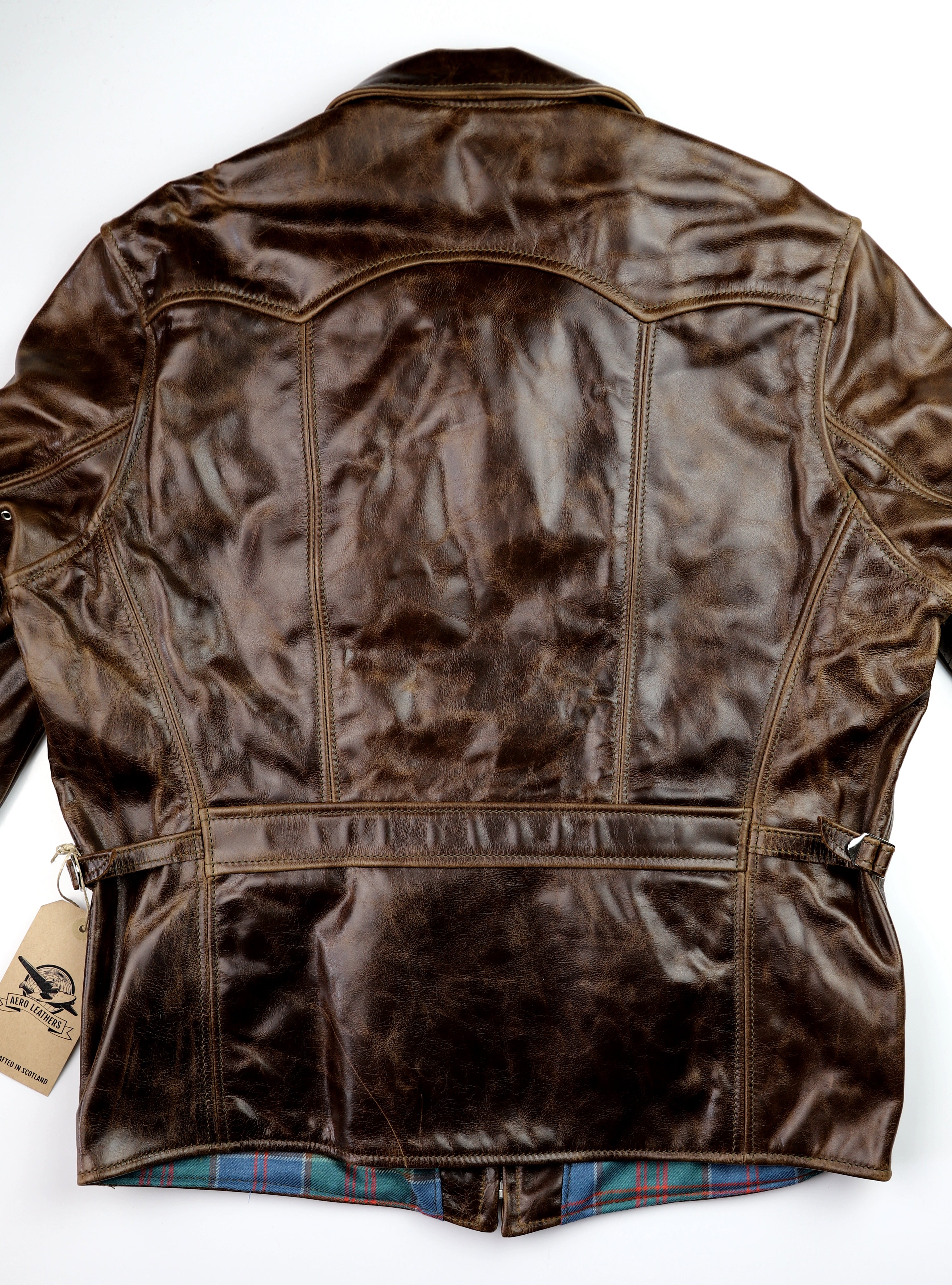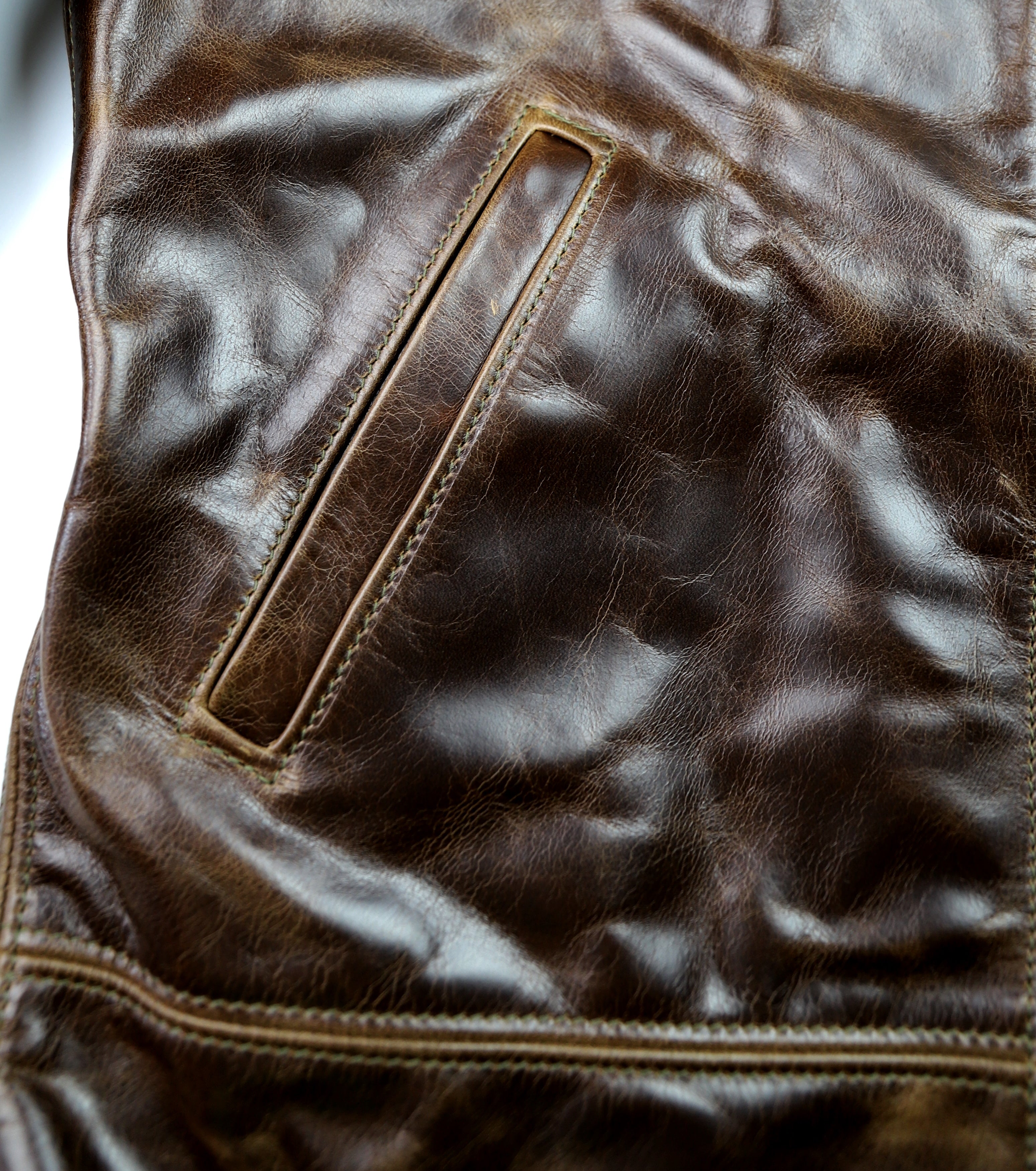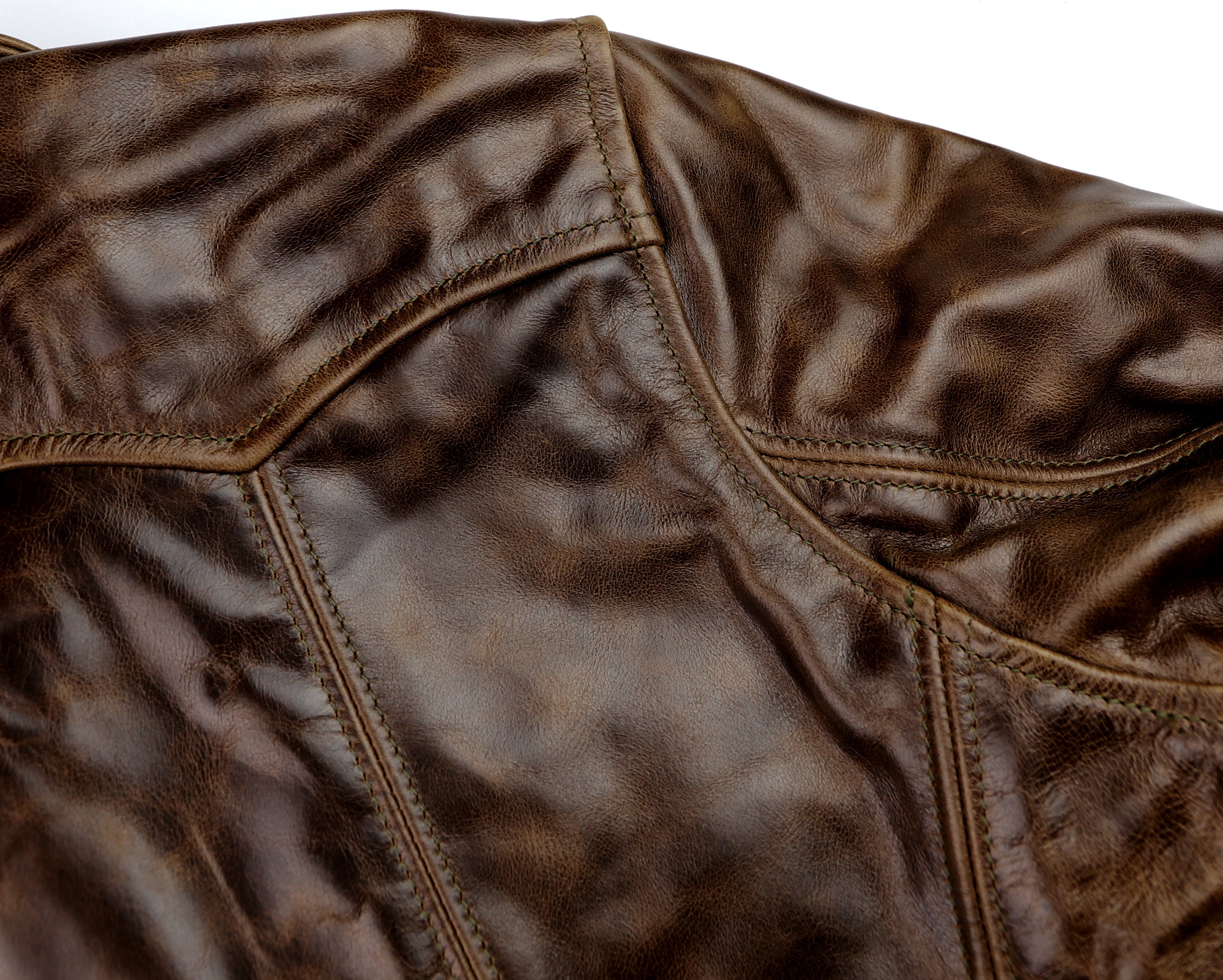 SOLD
Aero Original Hercules, size 40, Dark Maple Bainbridge
Sold Out
A gorgeous custom jacket from Thurston Bros. Rough Wear!  This is an Aero Original Hercules in a size 40.  It's made with Dark Maple Bainbridge cowhide, which has a ton of character and grain right out of the box!  This jacket features a nickel front zipper, nickel looped ball pull on chest pocket, double pointed yoke, leather-lined button cuffs, Olive Drab stitching and Stewart of Appin Hunting Ancient lightweight wool tartan lining.  All pockets are lined with velvety soft, yet super durable moleskin.  This jacket has left side interior pocket with no closure.

This jacket is brand new with tags.  This leather is medium weight, so it doesn't have much of a physical break in (compared to Chromexcel FQHH).  It has a nice grainy texture and plenty of body!

Our Bainbridge leather is a full grain bovine hide sourced from an Old World tannery with over a century and a half of heritage.  This leather is chrome-tanned with a dramatic pull-up effect and develops a fantastic classic patina.  Thickness is approximately 1.2 mm.  We've hand-selected this leather for its transformational qualities and vintage appeal.  This leather starts off smooth and firm, yet develops full grain character and a supple feel within a few hours of wear.  Our Bainbridge displays all the characteristics of full grain Old World leather at a modern pace.  Bainbridge is available from Thurston Bros. for off-the-rack and custom jackets.
**If you'd like to purchase this jacket in your size (with custom sleeve and body length), just contact us to start the order...