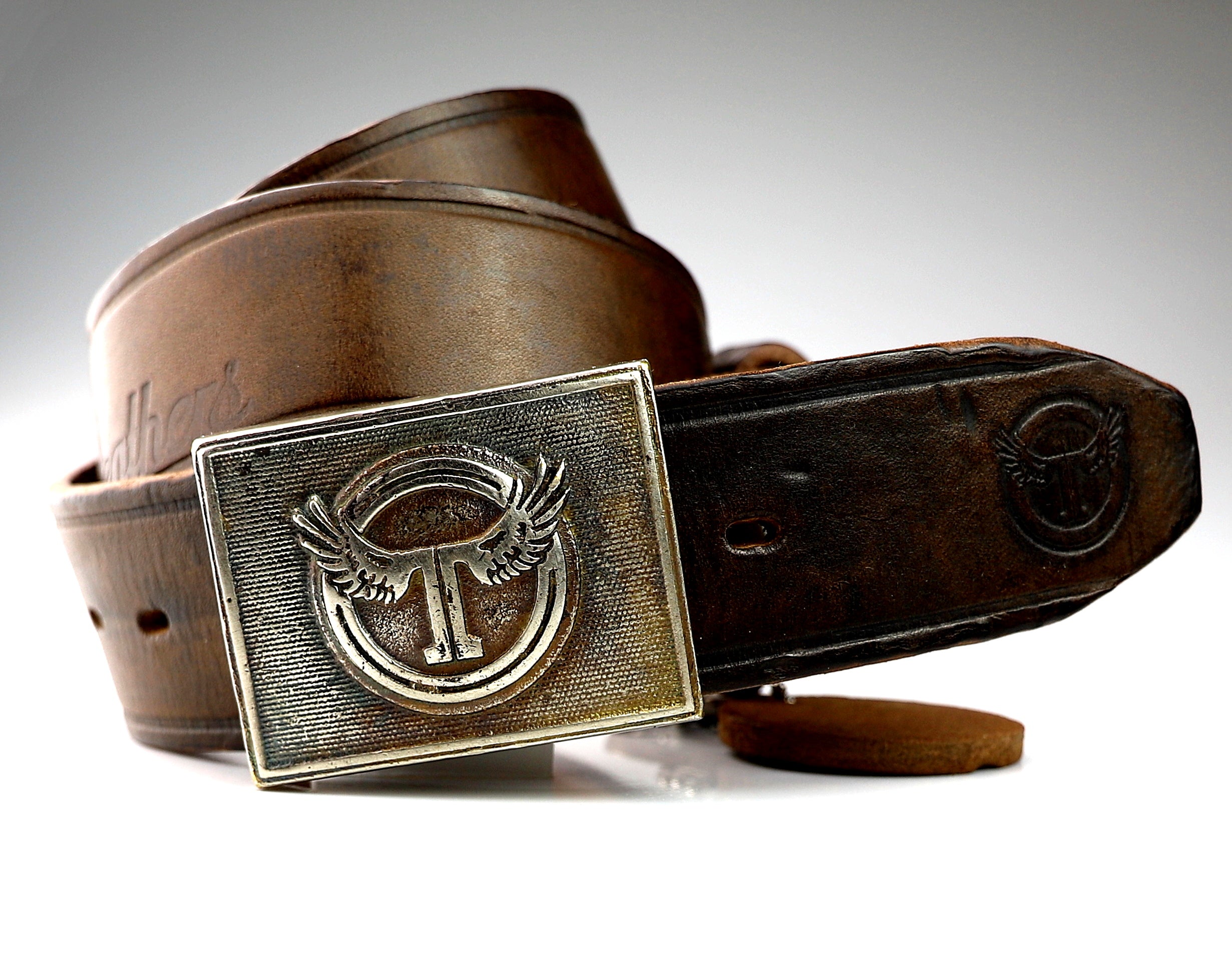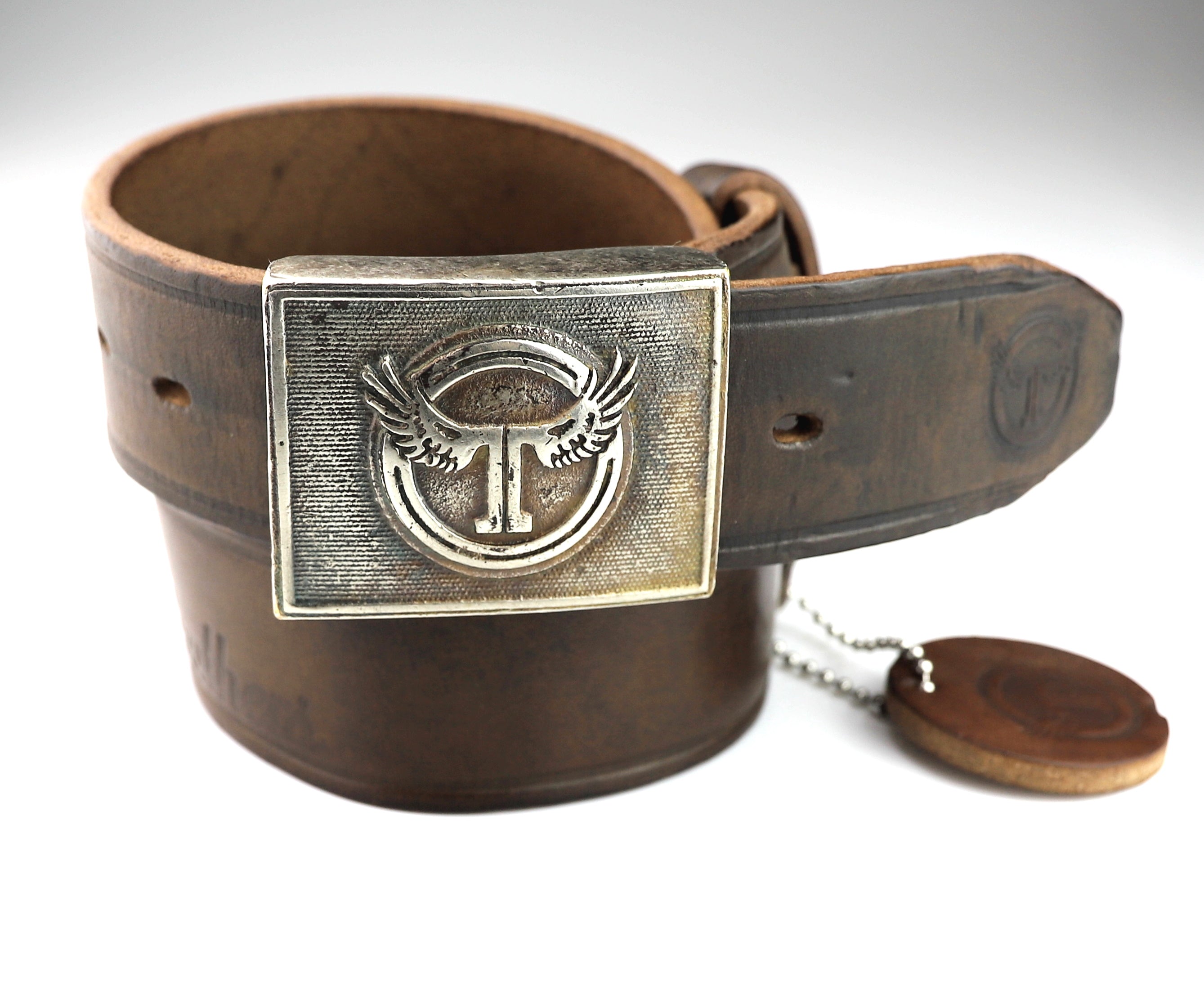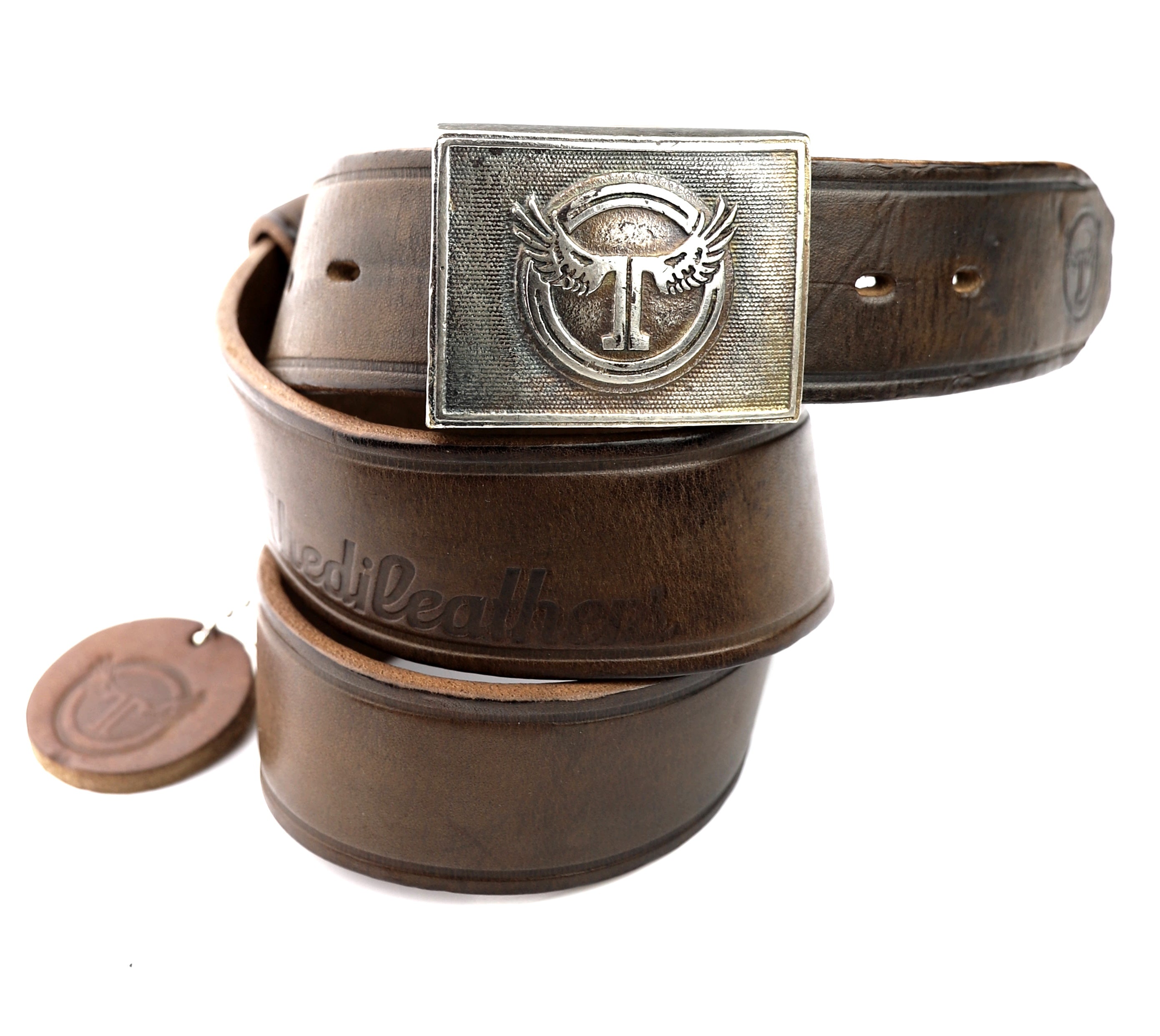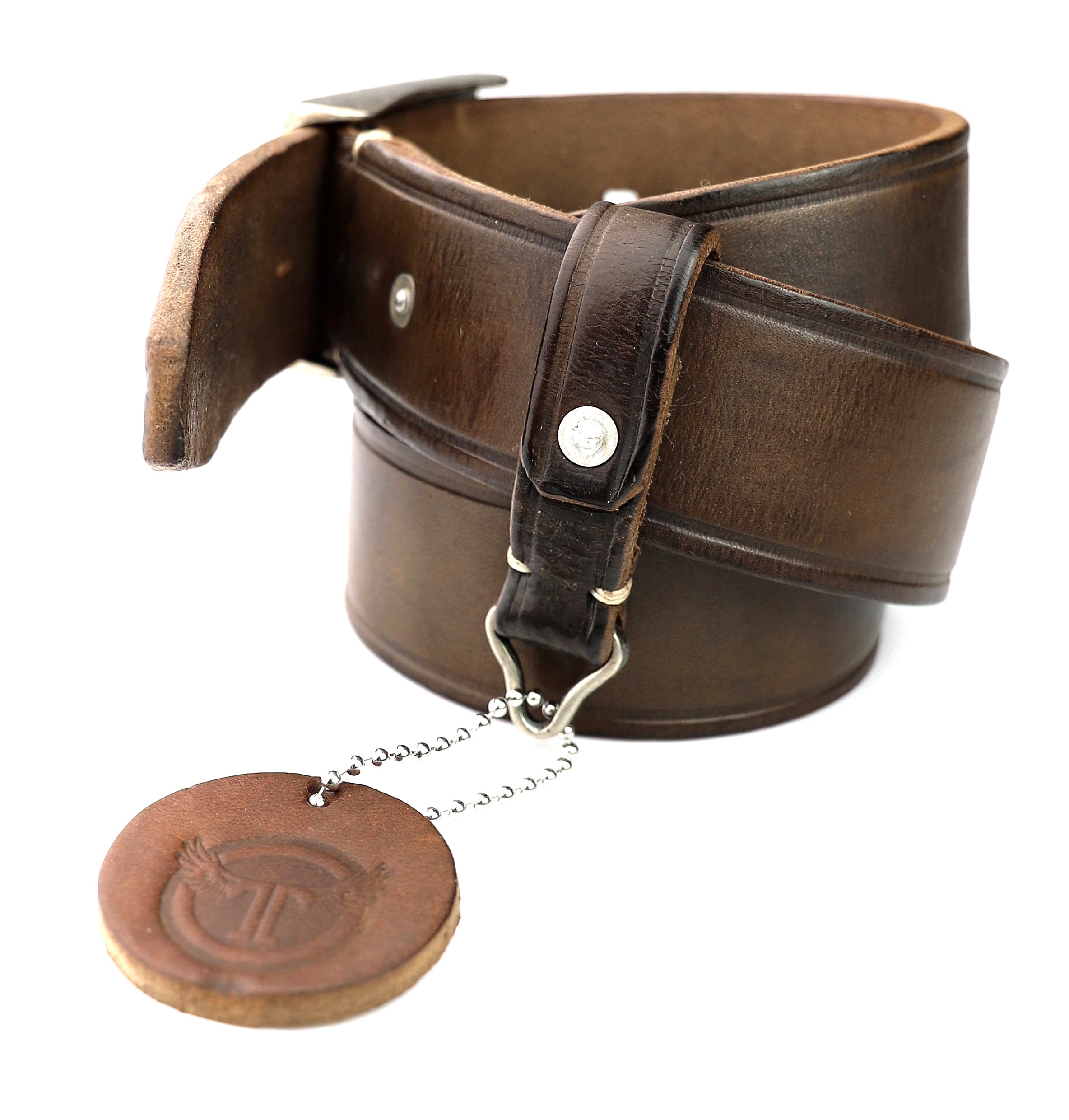 Thedi Leathers
Thedi Belt, Brown
$ 179.99
In addition to making some of the best leather jackets in the world, Thedi Leathers of Greece also makes incredible leather belts!  This belt is crafted with beautifully tooled and finished Italian veg-tanned Groppone cowhide and an locally made Thedi nickel-plated buckle.  Thickness is 3/8 inch and width is 1 13/16 inch.
*For sizing, the belt measurement is taken from the middle hole to the end of the belt.
Exact length measurement for each belt, from end of belt to middle hole.
size 32 (85cm)--33.5 inches
size 34 (90cm)--35 inches
size 36 (95cm)--37.5 inches
size 38 (100cm)--39.25 inches
size 40 (105cm)--41.25 inches
To find out what we currently have in stock in the Thedi belts, contact us at sales@thurston-bros.com. You can also contact us for professional sizing for this product.
For information on exchanges, shipping, payments, etc., go to our Store Policies and Information page.
*Shipping costs on Thedi Belts will be calculated after checkout...shipping costs on Thedi Belts will be determined the buyer's location and shipping is through USPS.