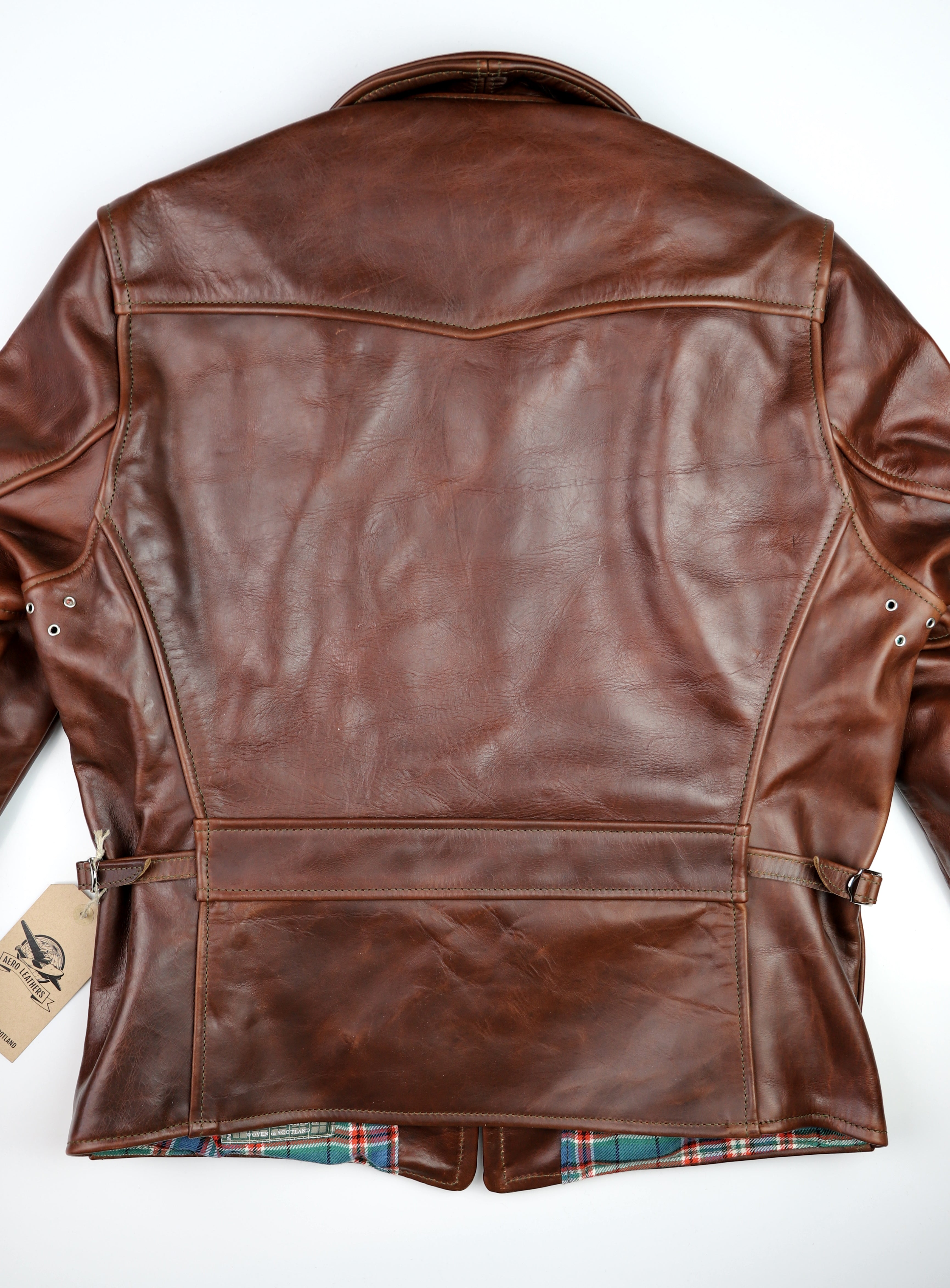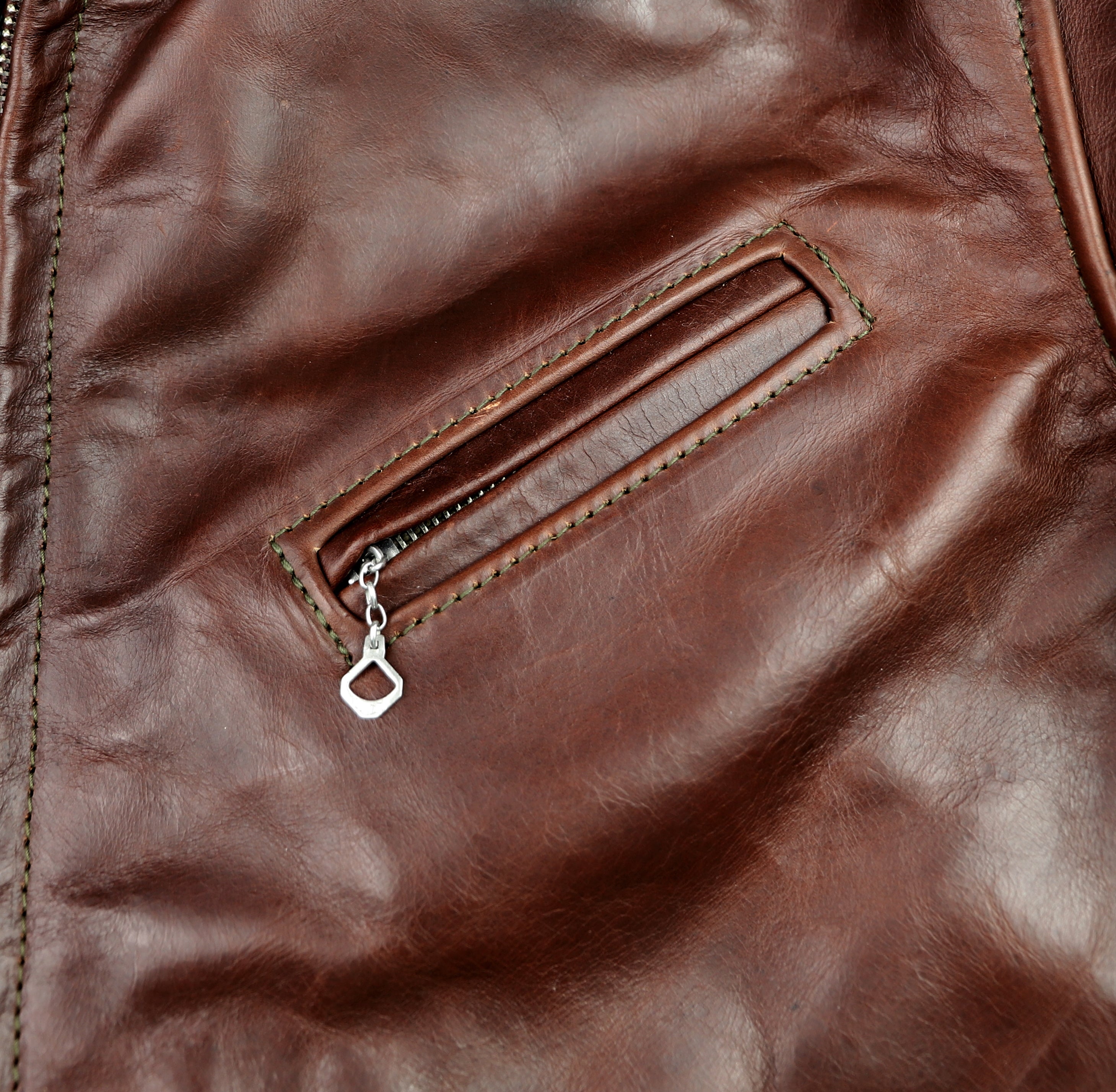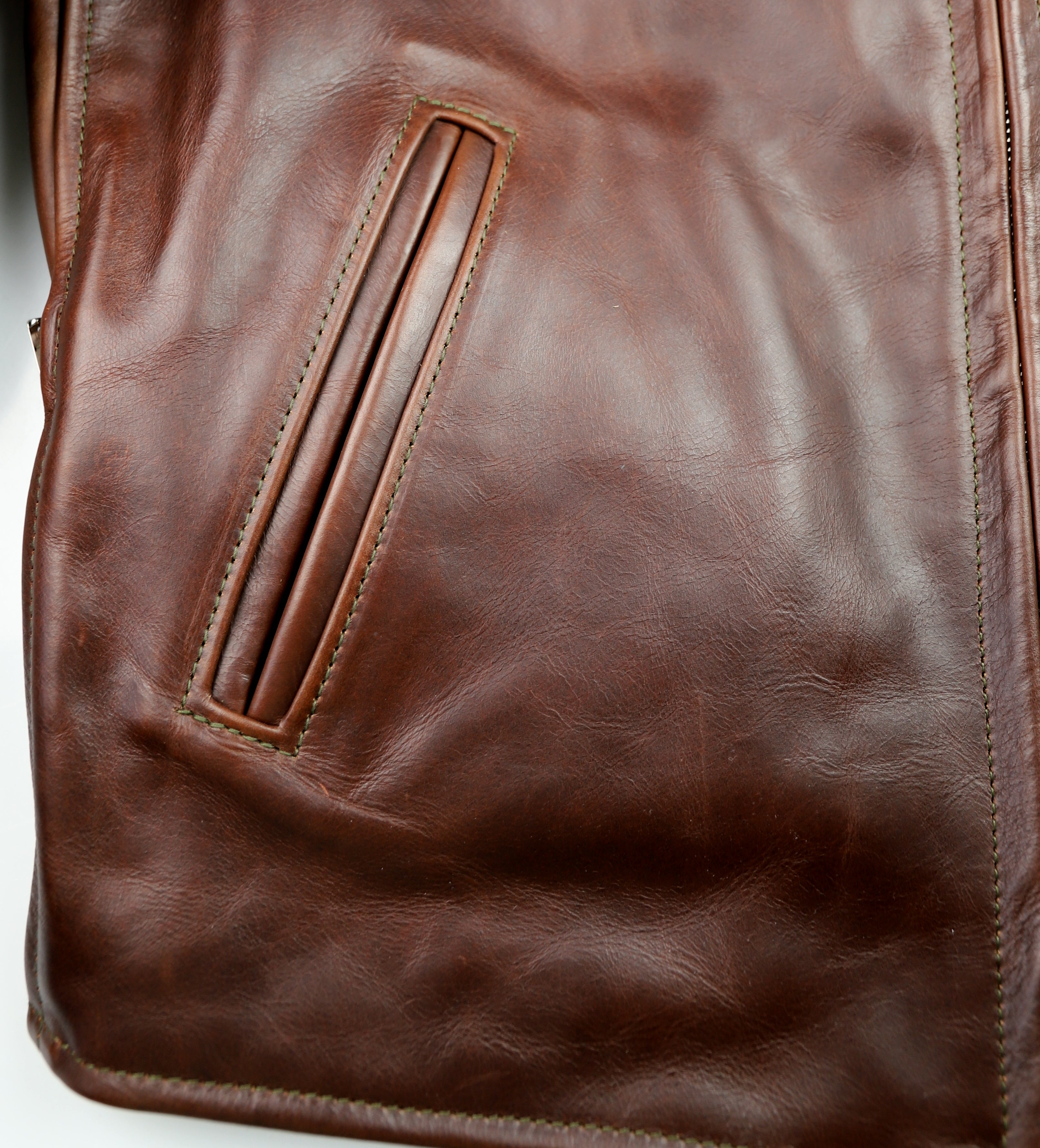 SOLD
Aero 1930s Half Belt, size 40, Brown CXL Steerhide
Sold Out
A gorgeous custom jacket from Thurston Bros Rough Wear!  This is an Aero 1930s Half Belt in a size 40.  It's made with Brown CXL Steerhide, which has a ton of character and color variation right out of the box!  This jacket features a nickel front zipper, nickel diamond pull on chest pocket, single point yoke, leather-lined button cuffs, Olive Drab stitching and MacFarlane Hunting Ancient lightweight Lochcarron tartan lining.  All pockets are lined with velvety soft, yet super durable moleskin.  This jacket has left side interior pocket with no closure.
This CXL Steerhide is thick and grainy and will develop even more grain with wear!  This leather is slightly softer than CXL FQHH right out of the box, but it is thicker and has a deep, marbled brown color.  
This jacket is brand new with tags.  The leather shows light scrapes (fingernail scratches) from being tried on in the shop, but that is typical of Chromexcel leather that has been handled just a few times.

**If you'd like to purchase this jacket in your size (with custom sleeve and body length), just contact us to start the order...