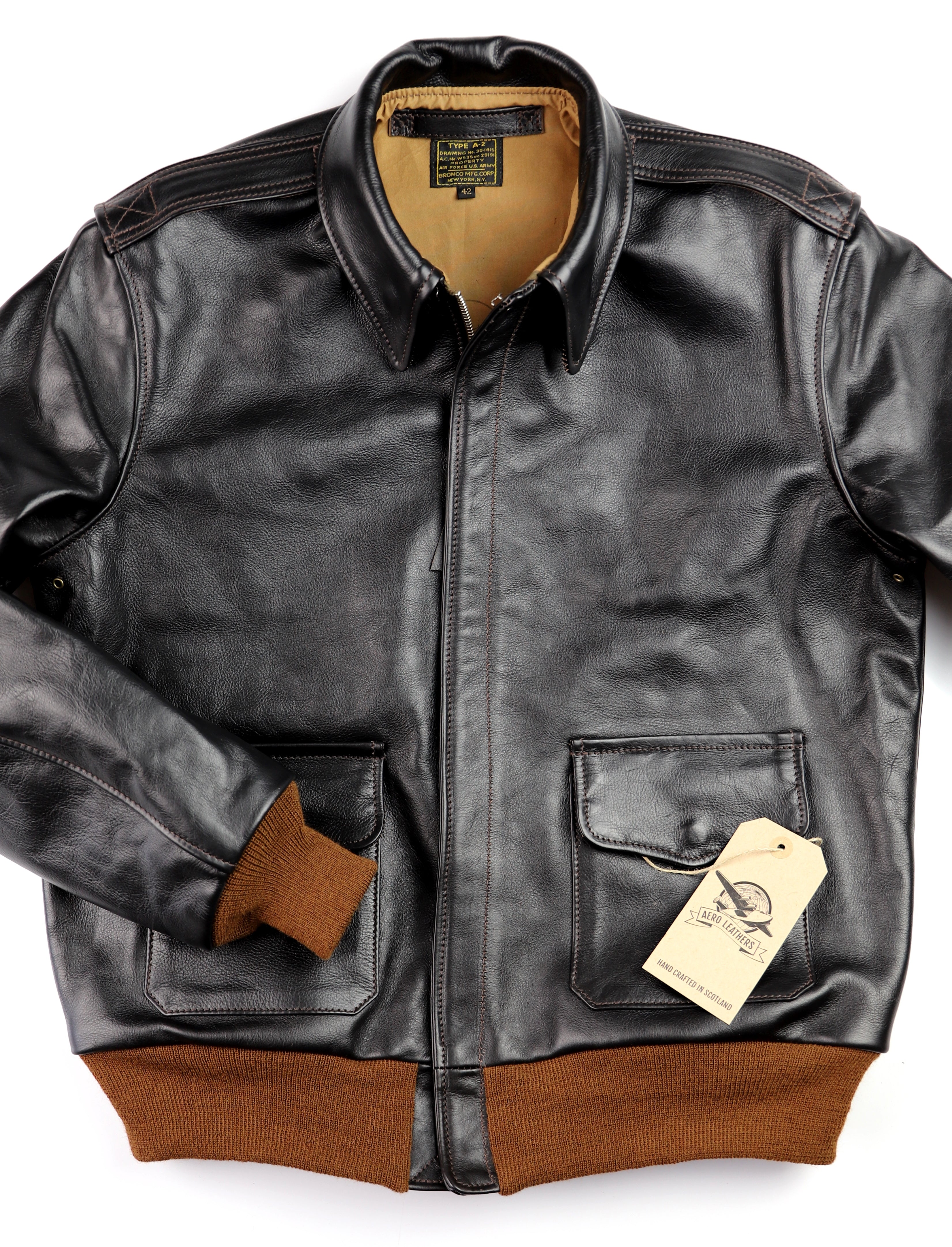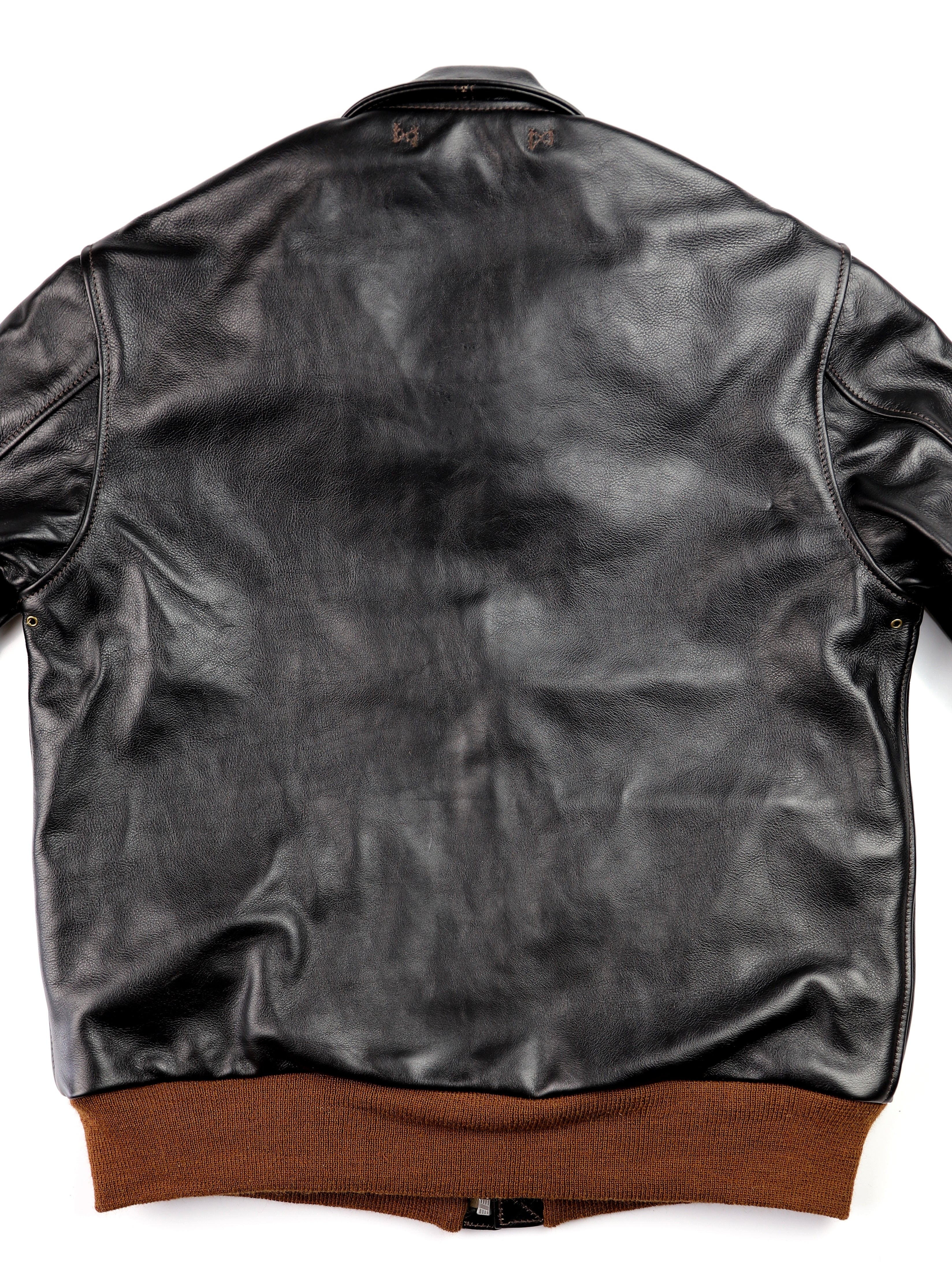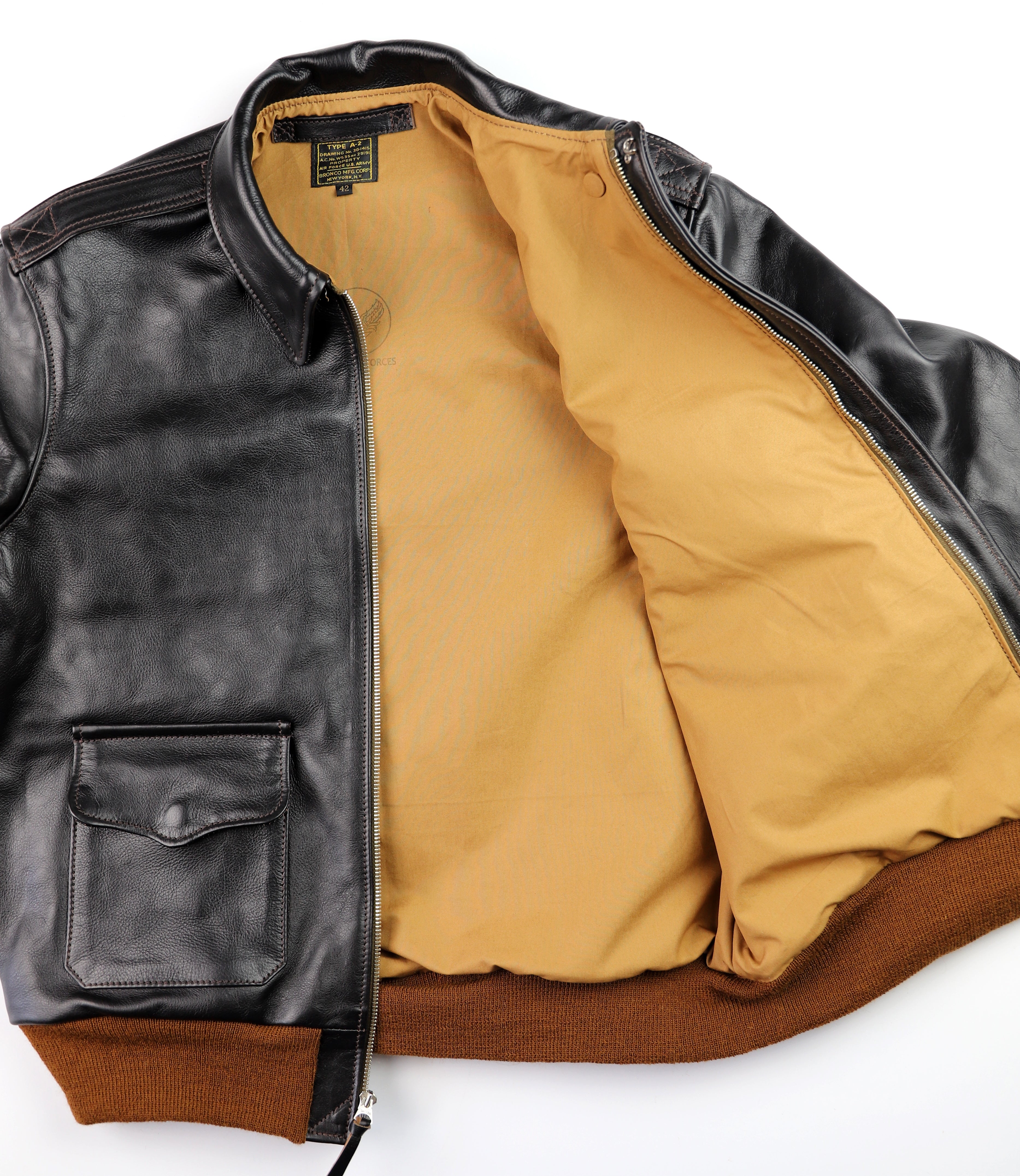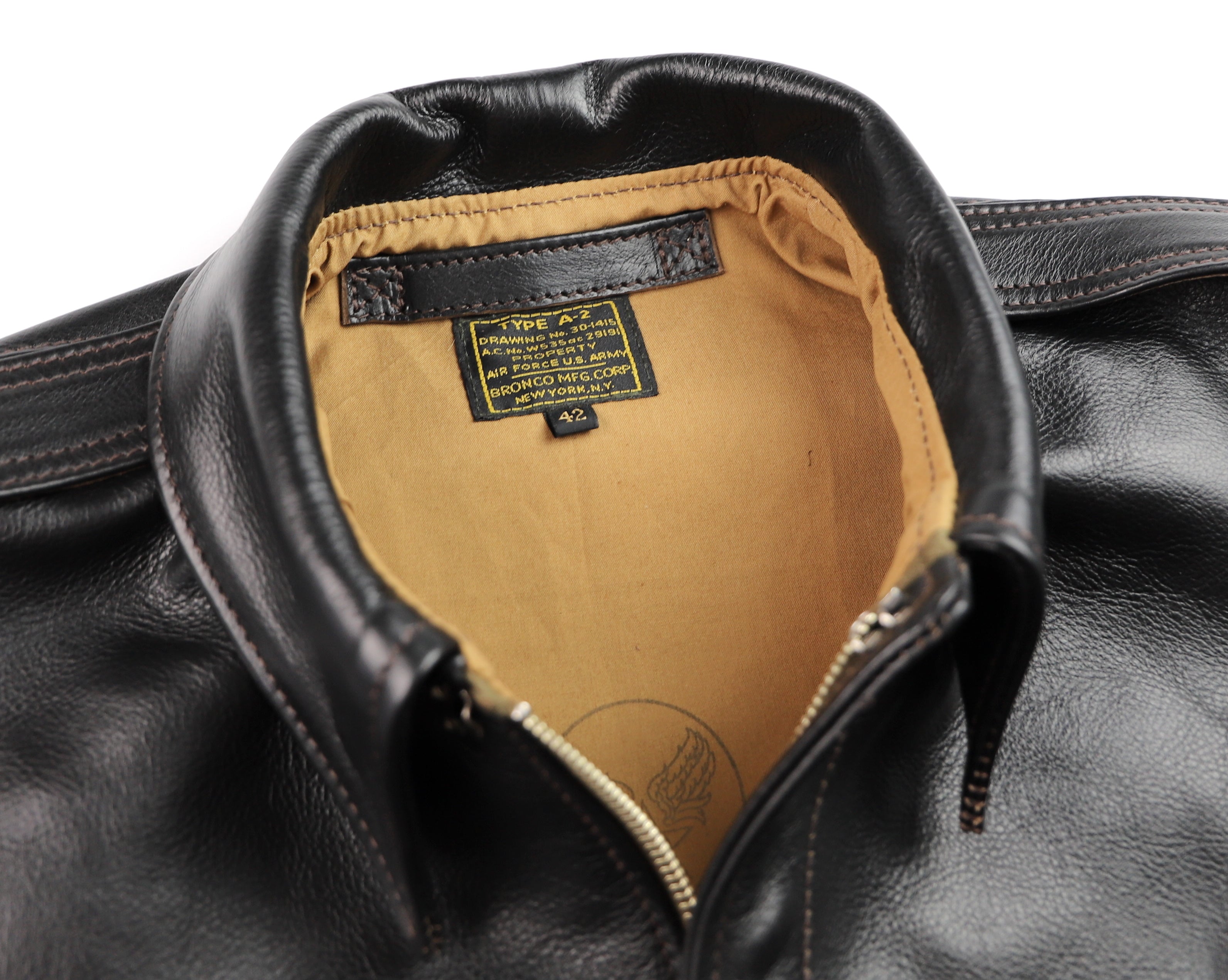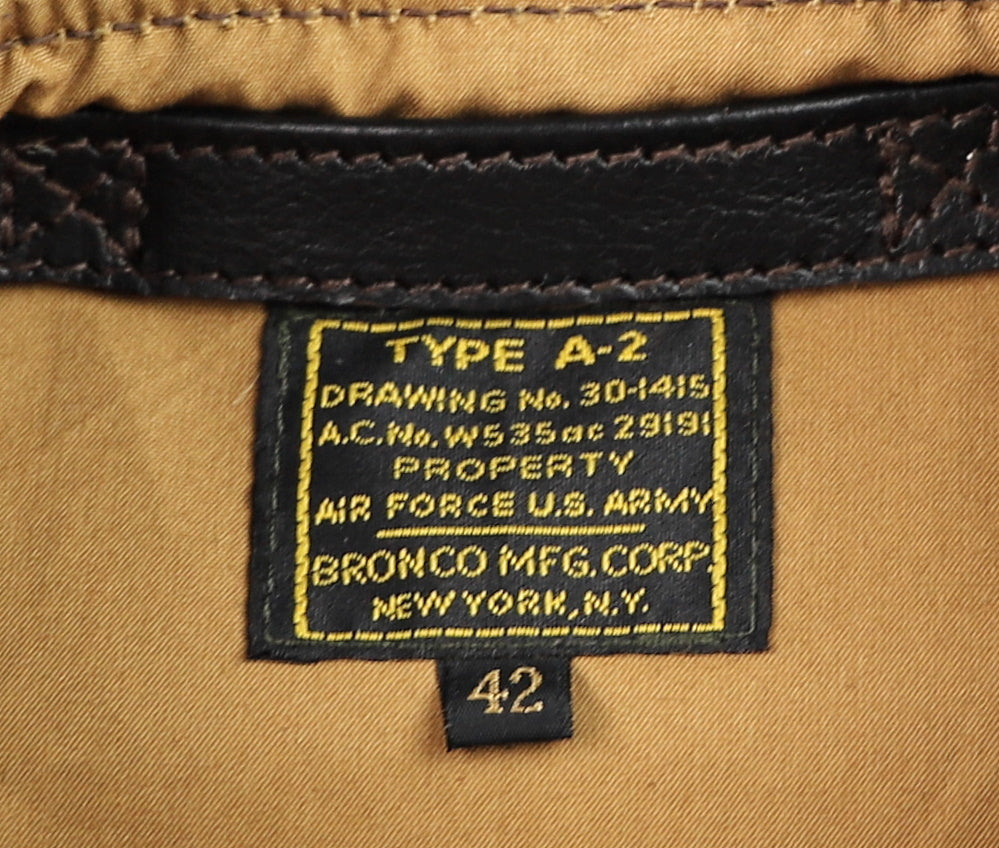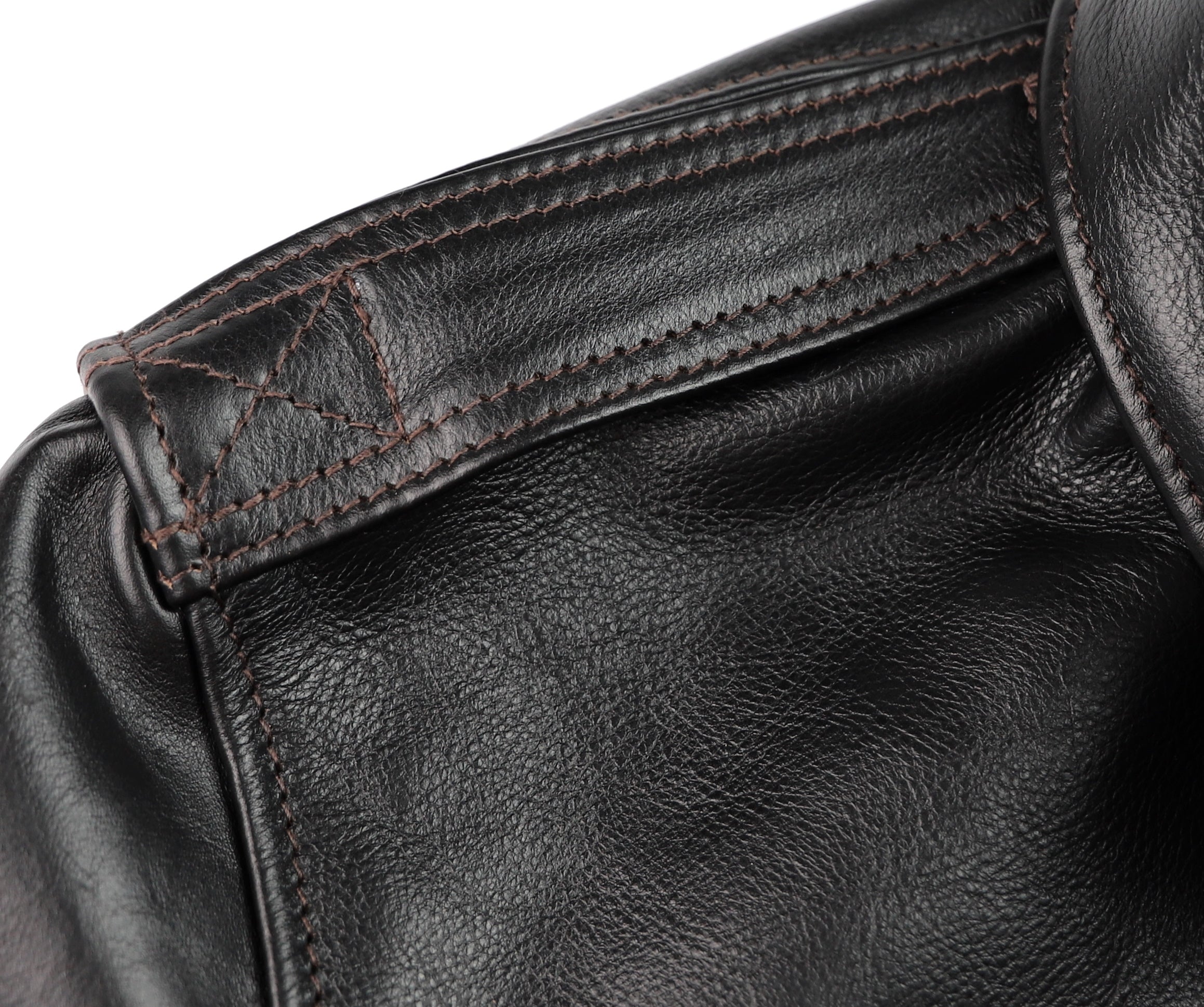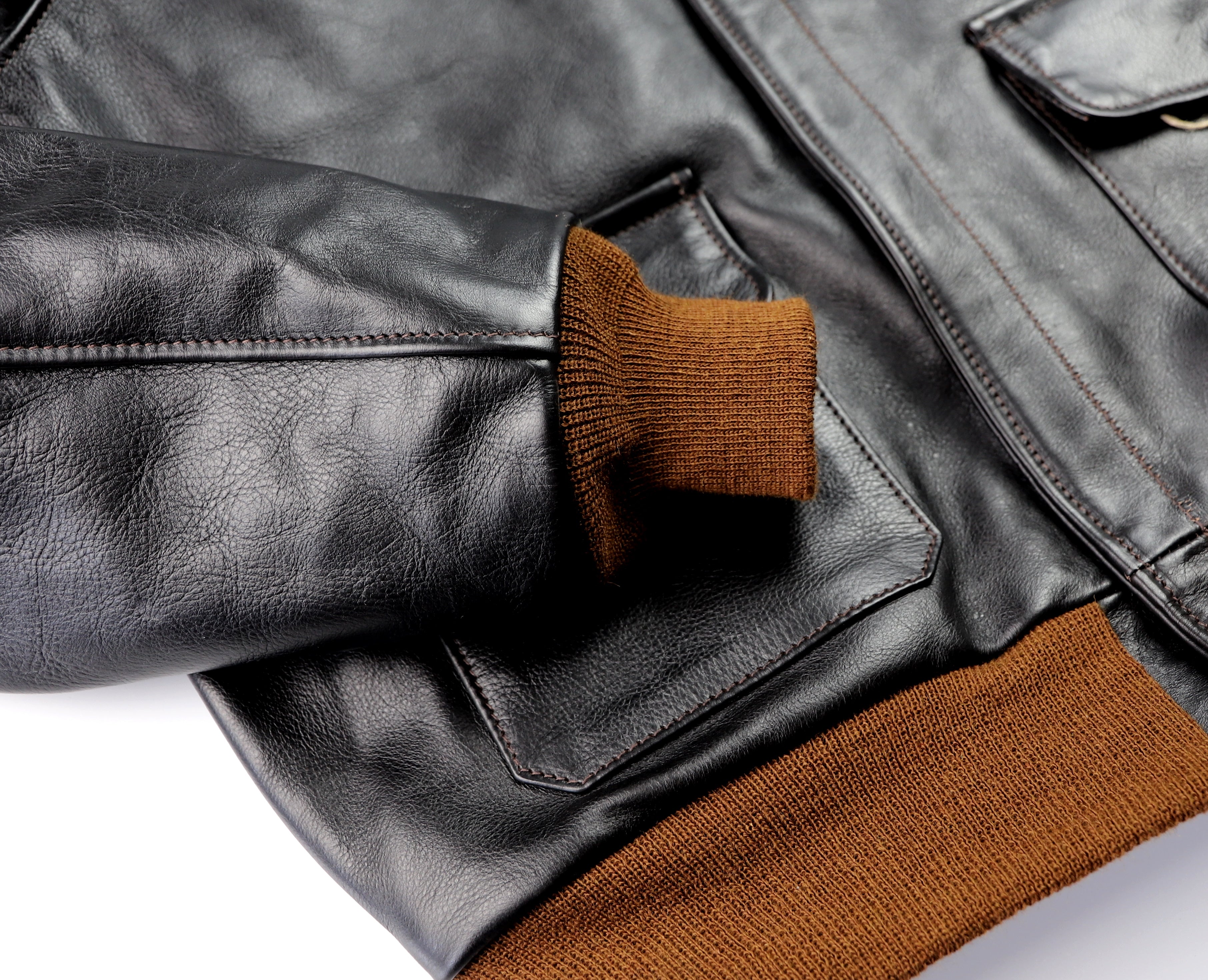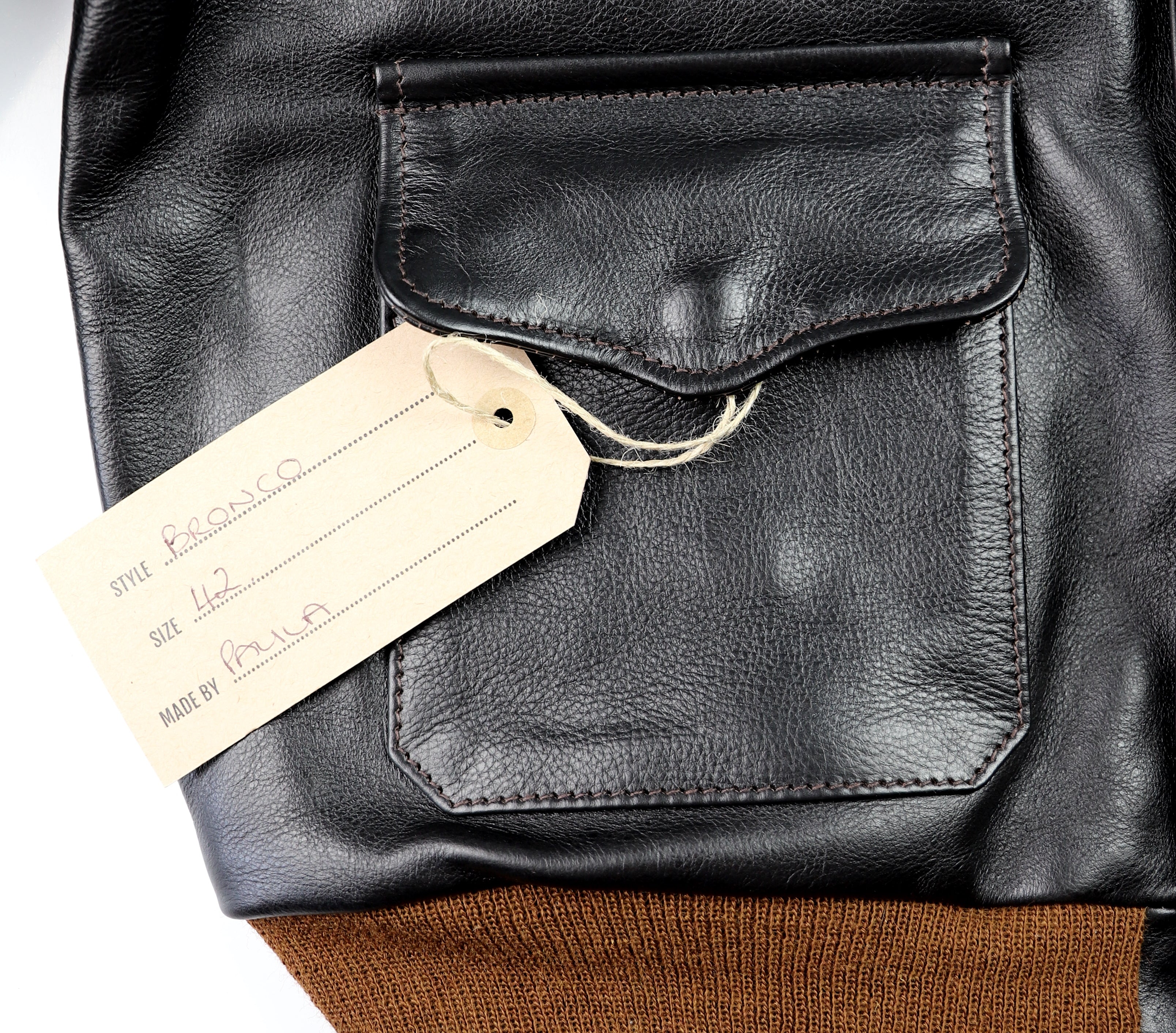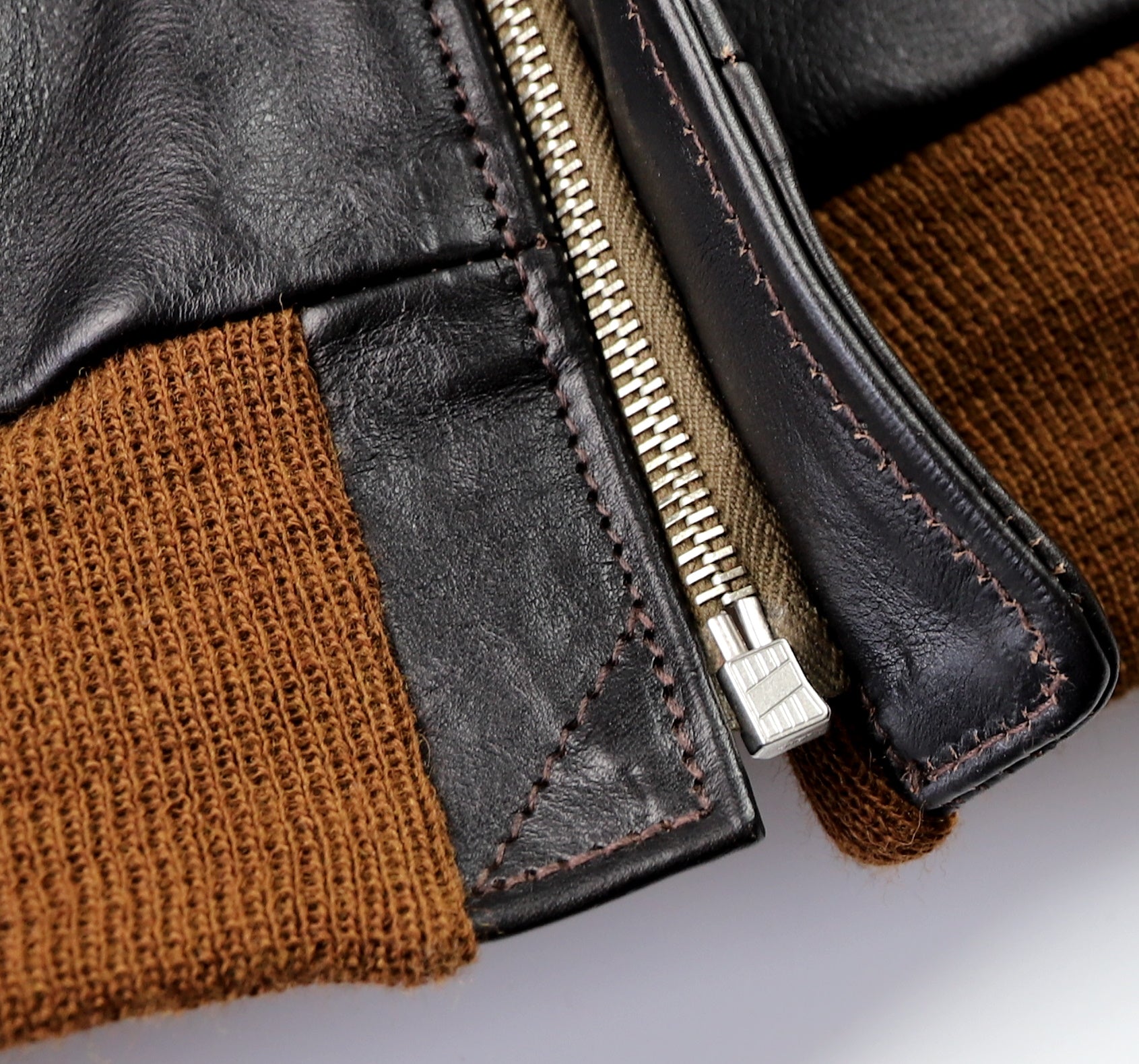 SOLD
Aero A-2 Military Flight Jacket, size 42, Blackened Brown Vicenza Horsehide
Sold Out
An amazing custom jacket from Thurston Bros. Rough Wear!  This is an A-2 Flight Jacket in Blackened Brown Vicenza Italian Full Grain Vegetable Tanned Horsehide, size 42.  This A-2 is the Bronco W535AC29191 Type A-2 and features a Tan cotton lining, Olive Drab stitching, and Caramel wool knits.  Nickel Talon main zipper with Sunburst box.

This jacket is brand new with tags.  This leather is medium weight, so it doesn't have much of a physical break in (compared to Chromexcel FQHH).  The Blackened Brown Vicenza is a unique color combination--it is a Dark Seal Vicenza HH with a Black overdye.  The initial result is a warm black color that will develop dark brown wear as the jacket breaks in over years of weathering!

This Vicenza Italian veg-tanned full-grain horsehide has lots of grain and character--photos show these great details!  The Vicenza Horsehide is an upgrade on the A-2 style.