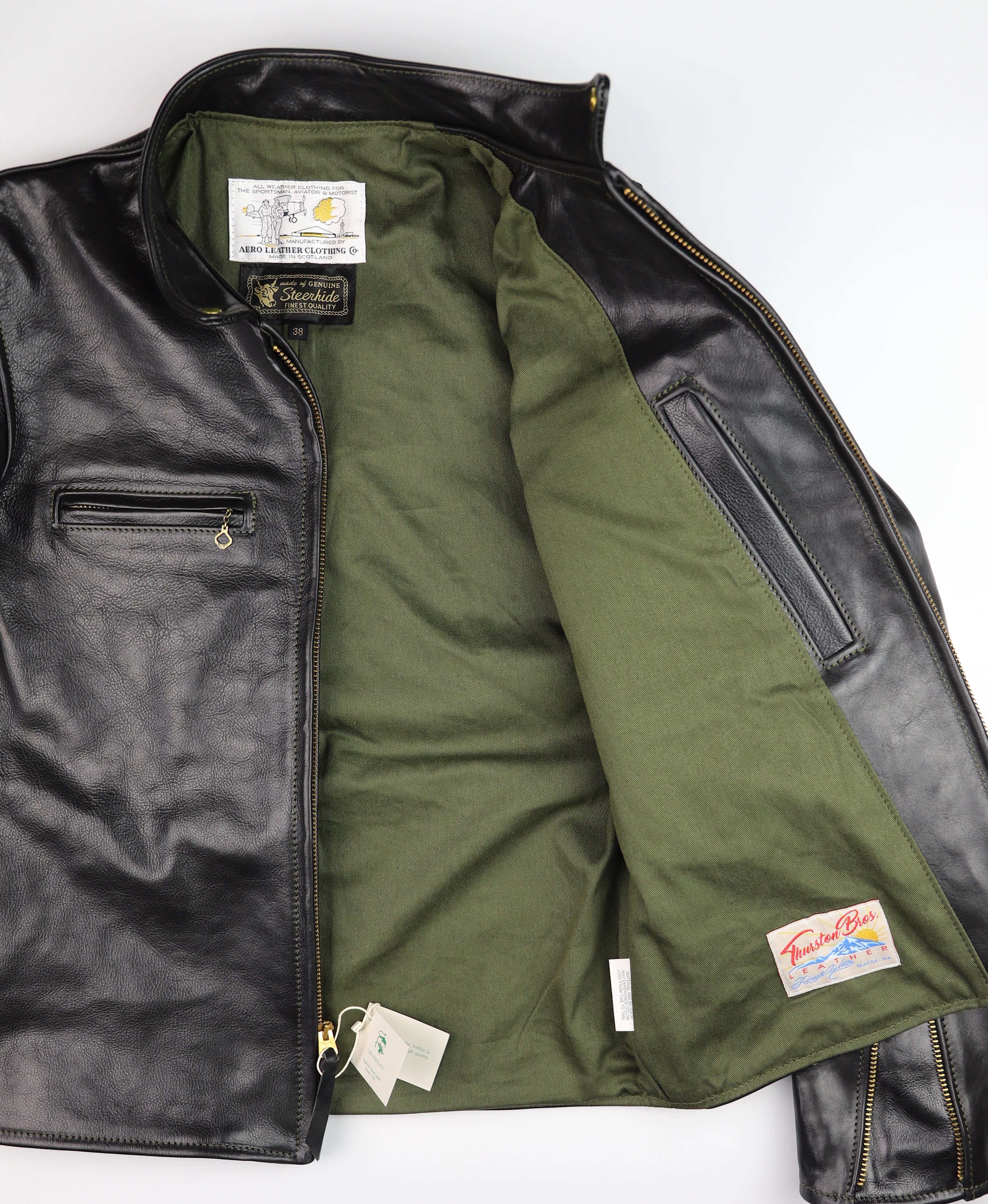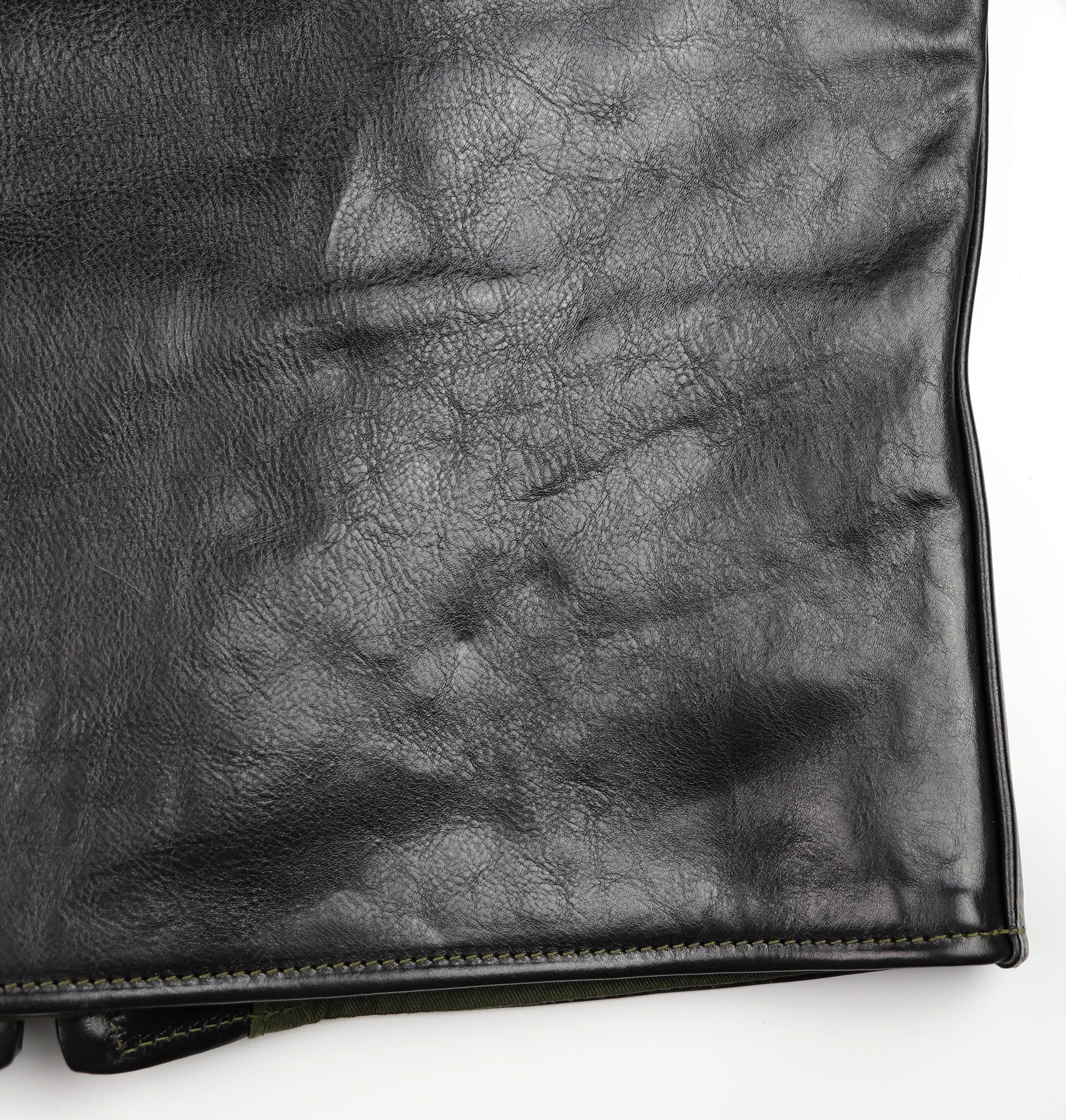 Aero Leather Clothing
Aero J100 Board Racer, size 38, Black Badalassi Cowhide
Sold Out
A gorgeous custom jacket from Thurston Bros. Rough Wear!  This is an Aero Board Racer in size 38.  It's made with Black Badalassi, which has a ton of character and grain right out of the box!  This jacket features a Buco J-100 back, two-pocket front, zip sleeves, nickel hardware, nickel diamond pulls on pockets, Olive Drab stitching and an Olive cotton drill lining with cotton sateen in sleeves.  This jacket has a left side open interior pocket.
This jacket is brand new with tags.  This leather is medium weight, so it doesn't have as much of a physical break-in compared to Chromexcel FQHH. 
**If you'd like to purchase this jacket in your size (with custom sleeve and body length), just contact us to start the order...
Jacket measurements:
Back length--24.75 inches
Sleeve length--25.25 inches
Pit-to-pit--20.75 inches
Shoulder--17.25 inches
Waist/bottom hem--18.5 inches

Comparison to direct Aero pricing  (use Google exchange rate converter for today's rate of Great British Pounds to US Dollars):
750 GBP--J100 Board Racer
100 GBP--Badalassi Cowhide
50 GBP--NOS Talon zips
25 GBP--Interior Pocket
10 GBP--Diamond Pulls
50 GBP--Shipping to the United States 
85 GBP--Customs and Import Fees from Scotland
1,070 GBP--Cost for Jacket