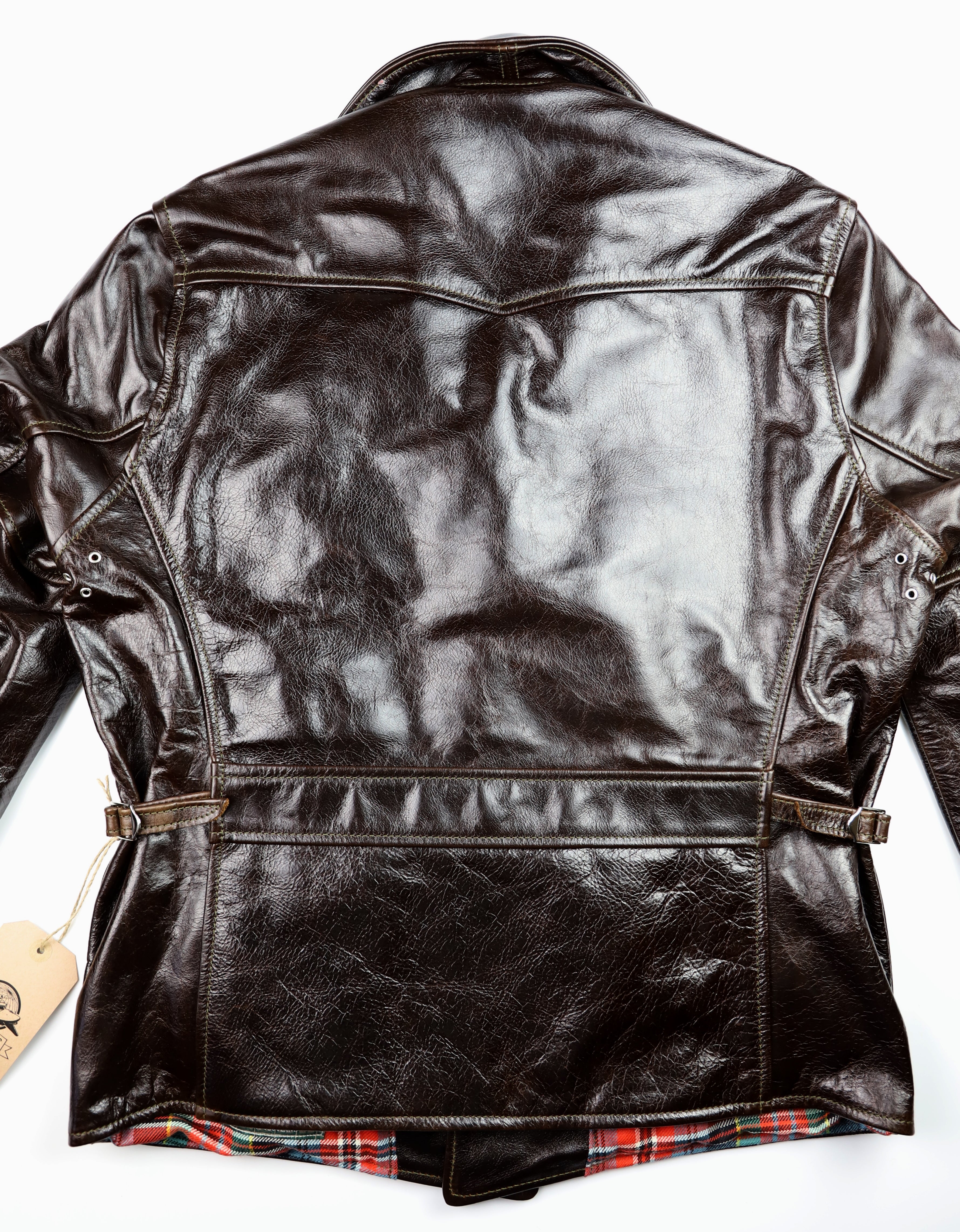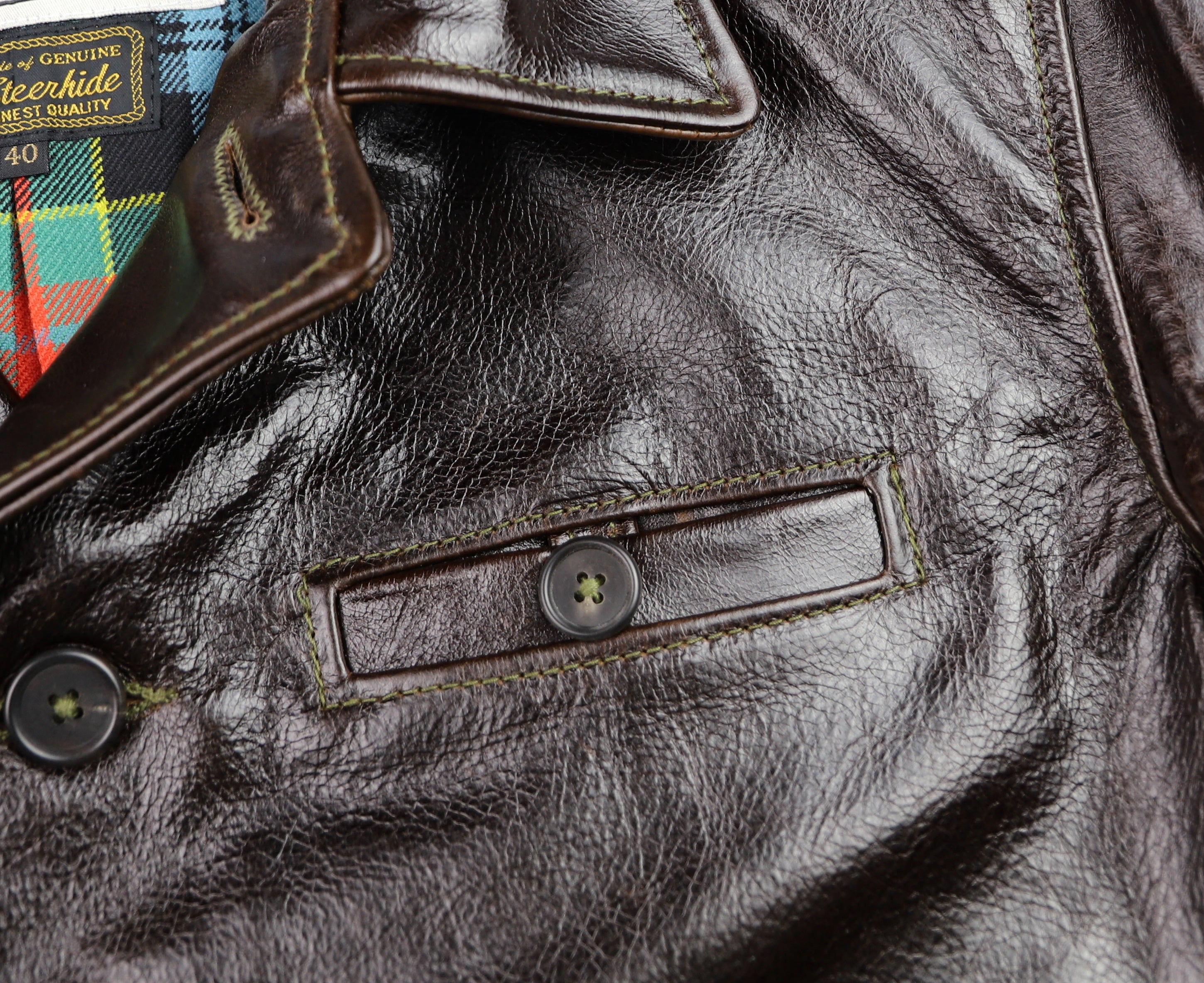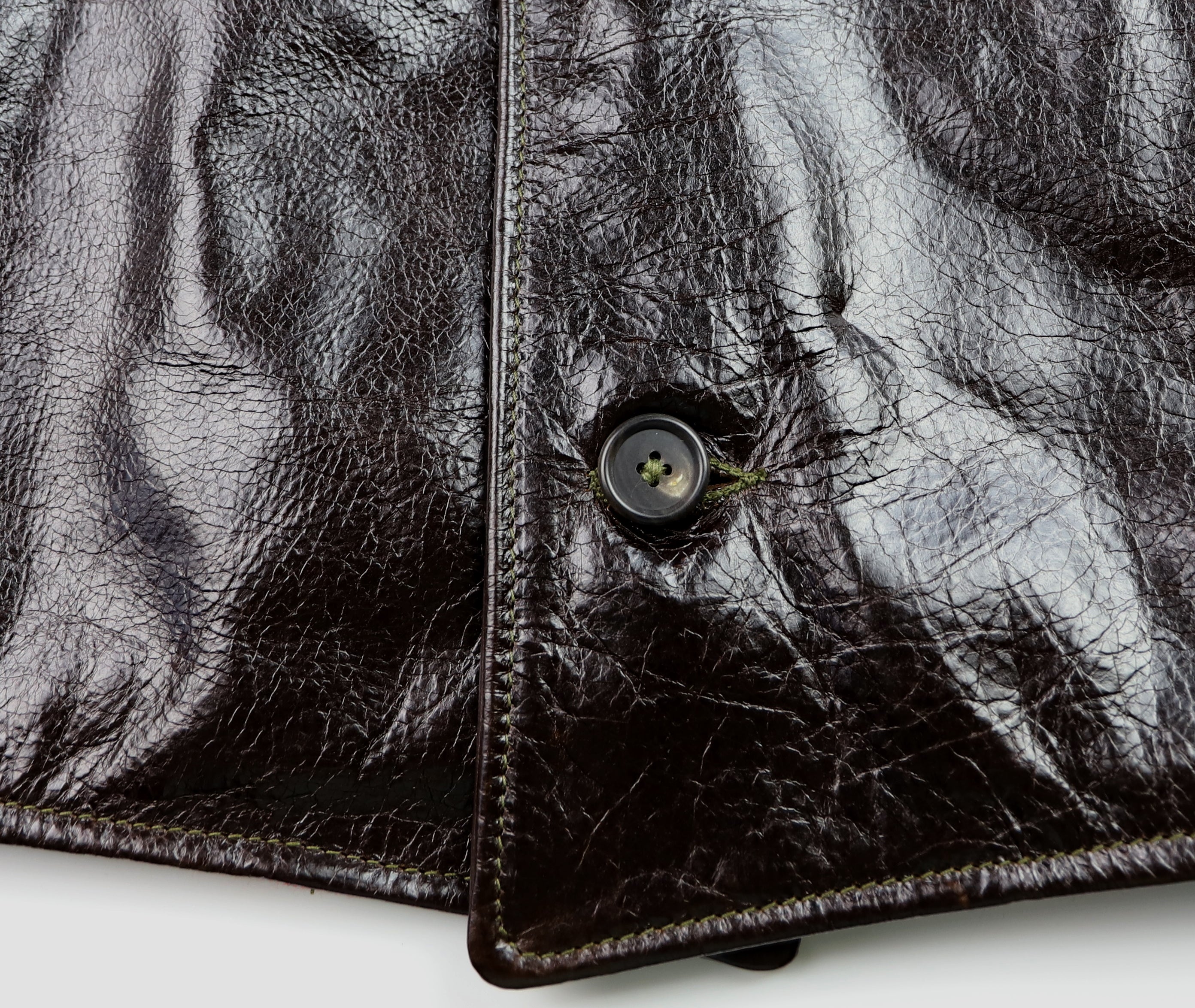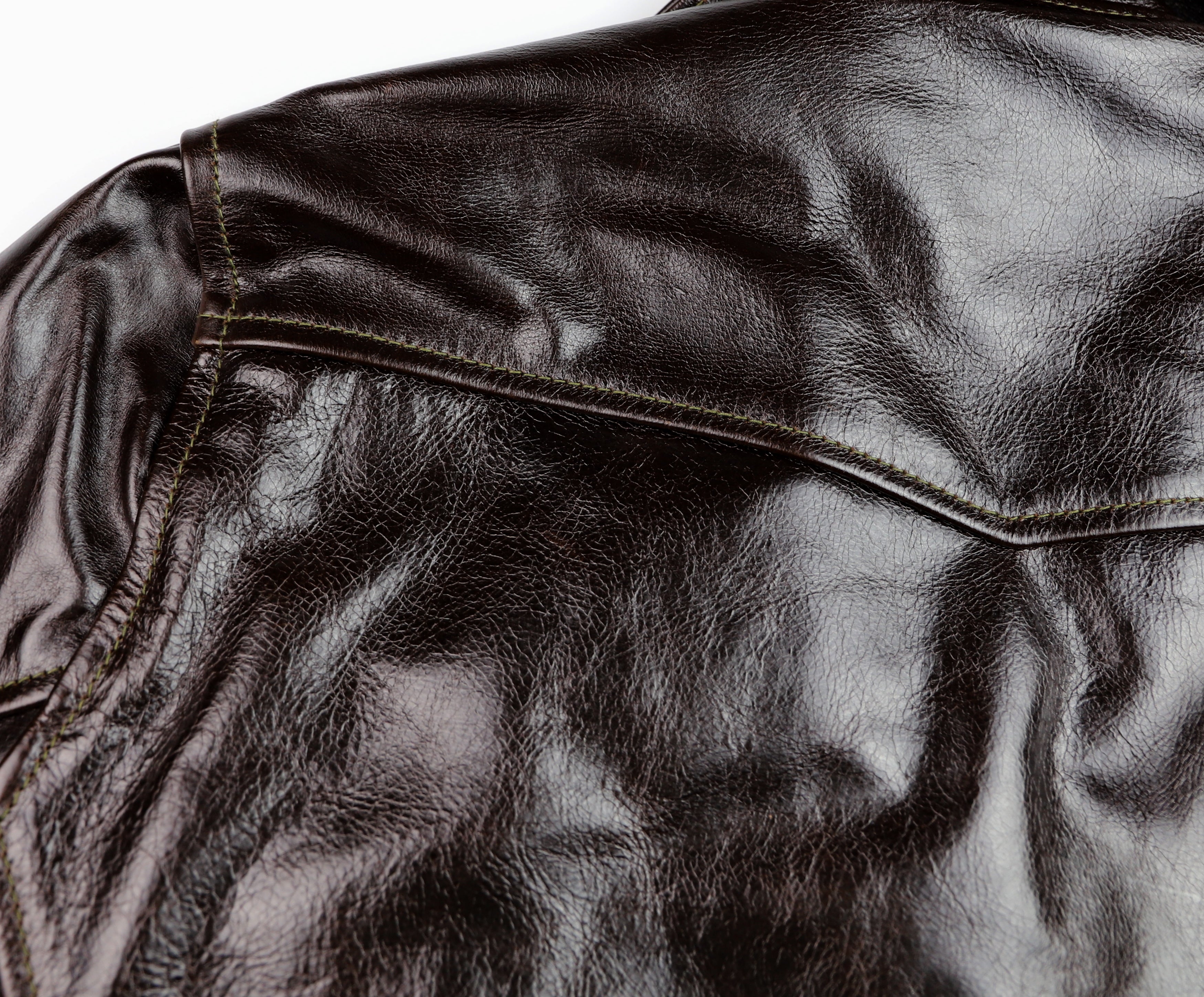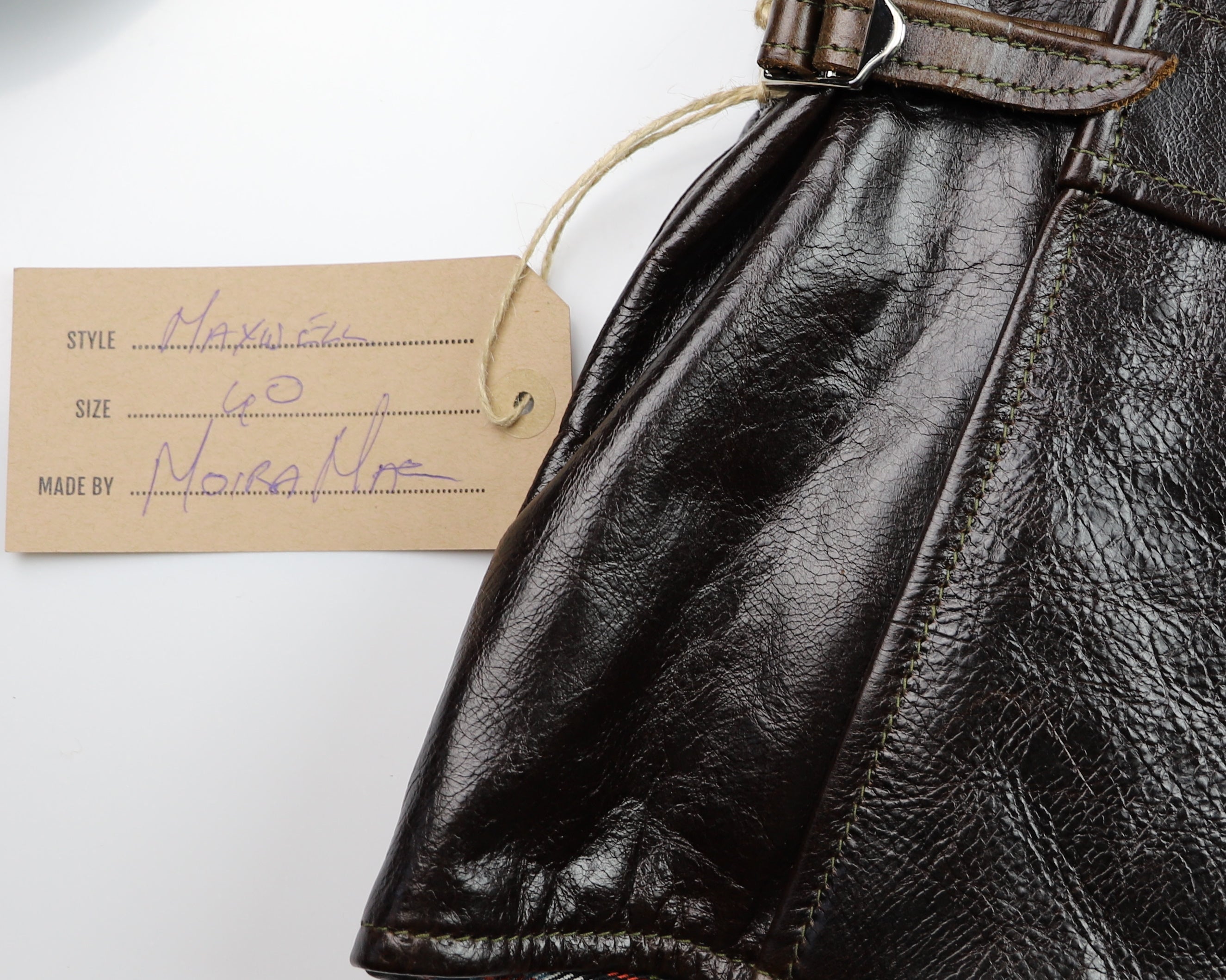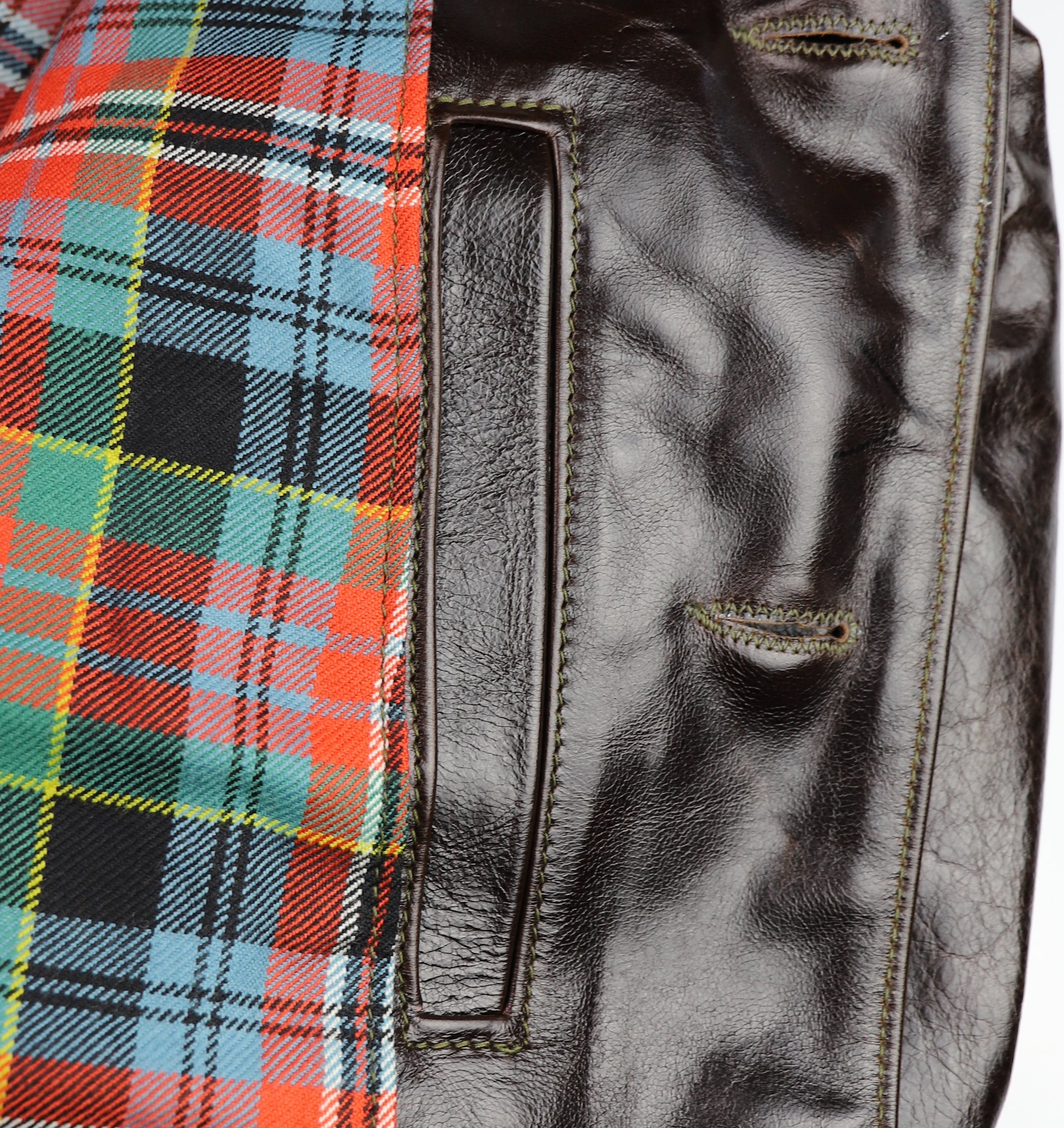 Aero Leather Clothing
Aero Maxwell, size 40, Dark Hickory Vancouver Cowhide
Sold Out
A gorgeous custom jacket from Thurston Bros. Rough Wear!  This is an Aero Maxwell in a size 40.  It's made with Dark Hickory Vancouver Cowhide, which has a ton of character and grain right out of the box!  This jacket features a single point "V" yoke, three-pocket front, looped-button closure on chest pocket, Olive Drab stitching, button cuffs and Kidd Ancient lightweight Lochcarron tartan wool lining.  All pockets are lined with velvety soft, yet super durable moleskin.  This jacket has a left side vertical interior pocket with no closure.
This jacket is brand new with tags.  This leather is medium weight, so it doesn't have much of a physical break in (compared to Chromexcel FQHH).  It has a nice grainy texture and plenty of body!

**If you'd like to purchase this jacket in your size (with custom sleeve and body length), just contact us to start the order...