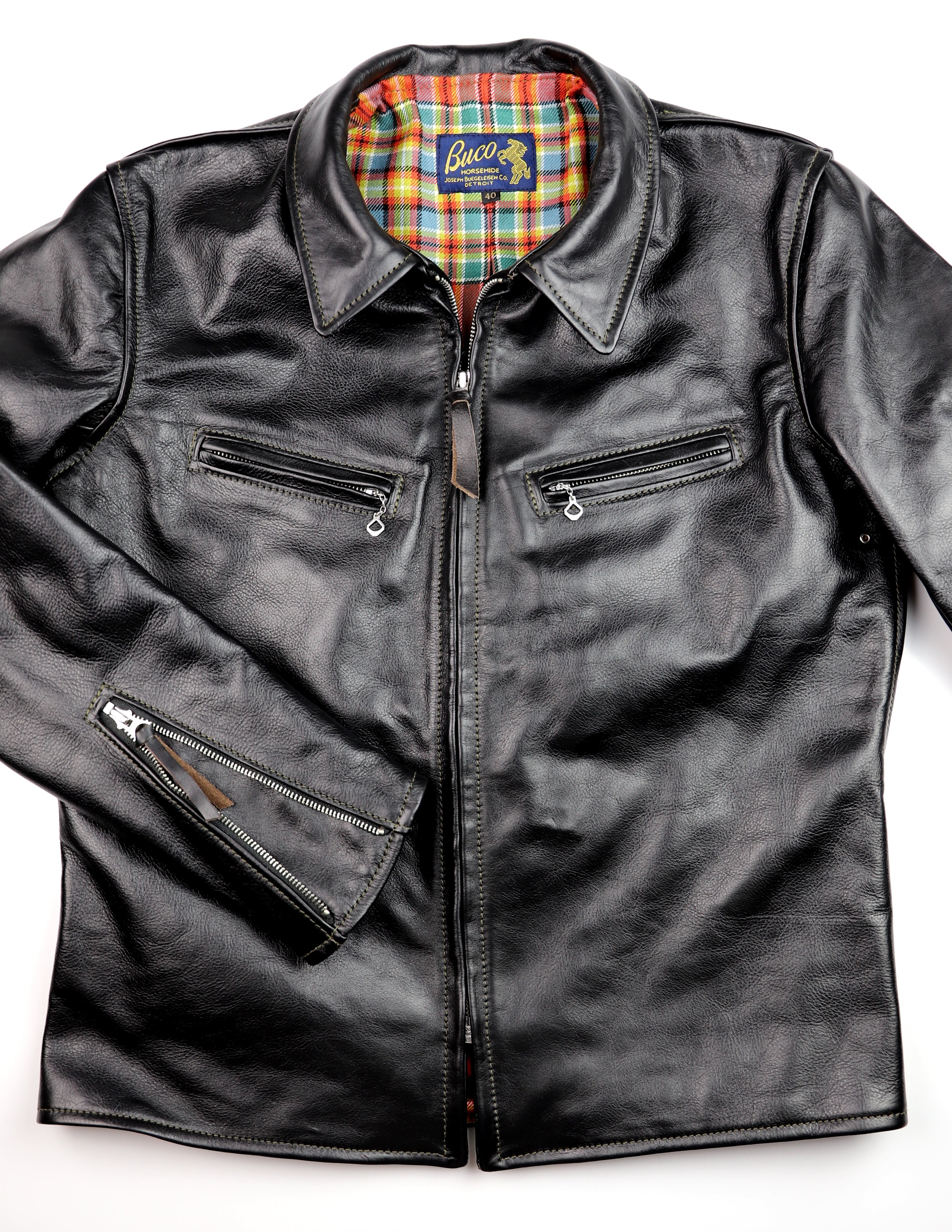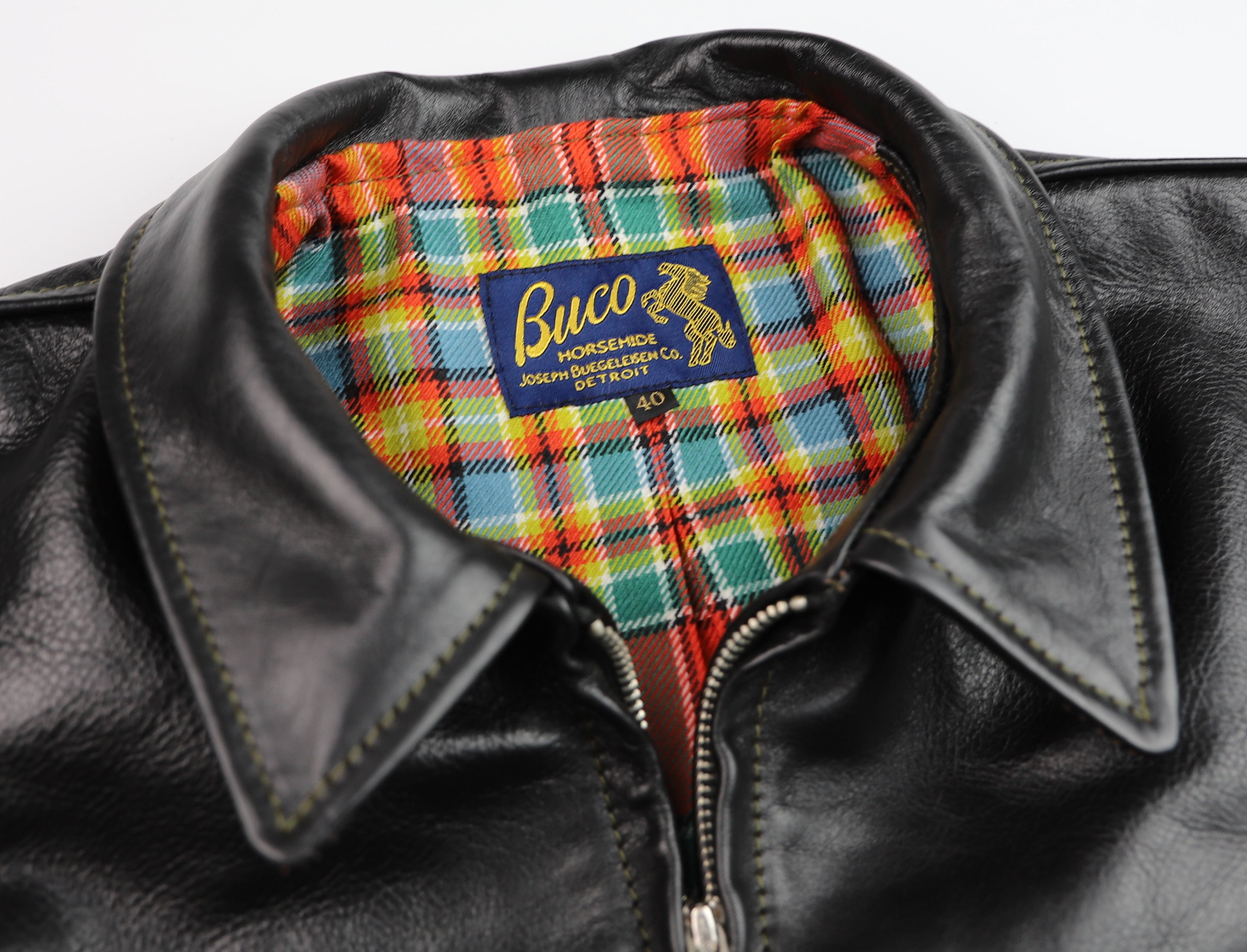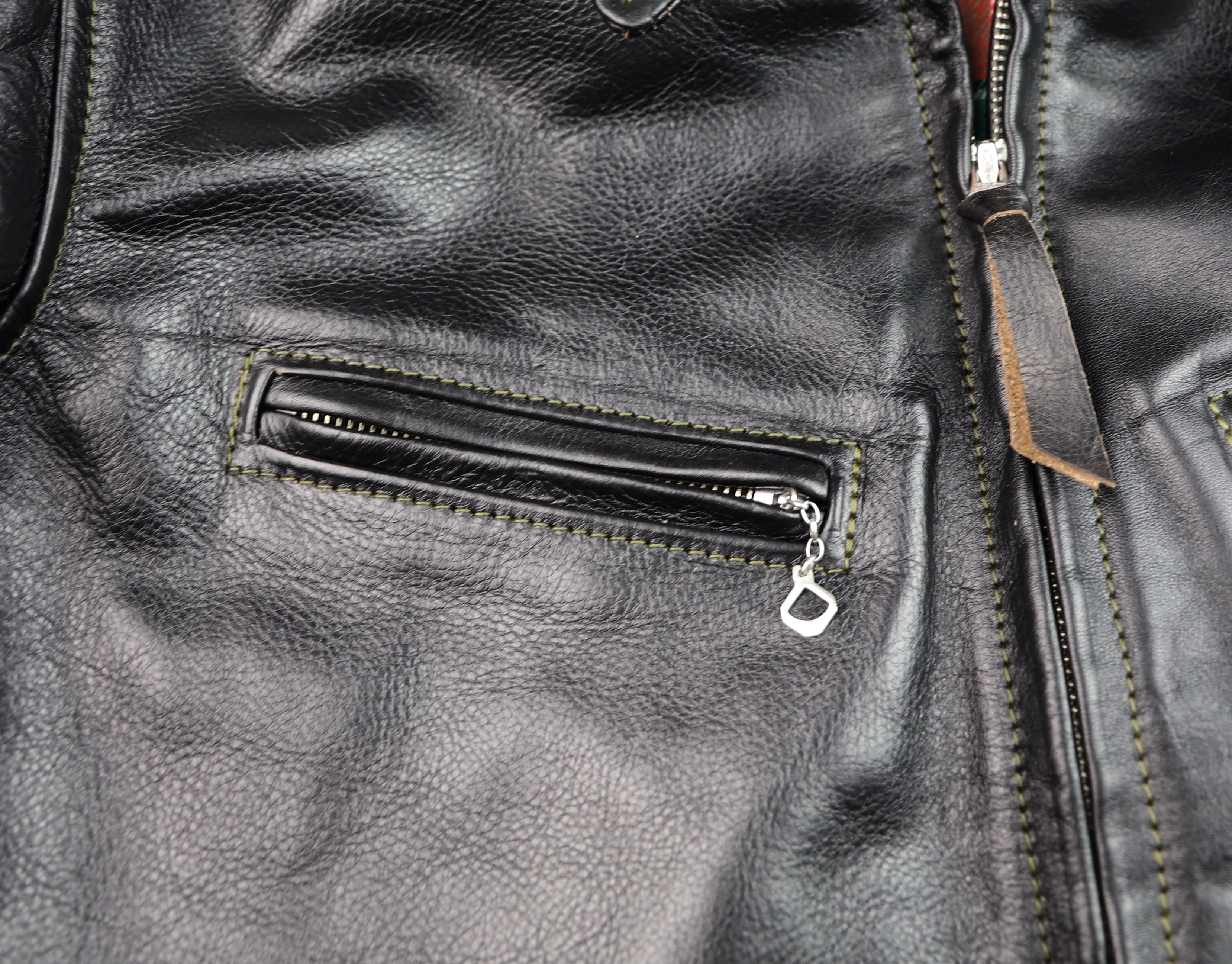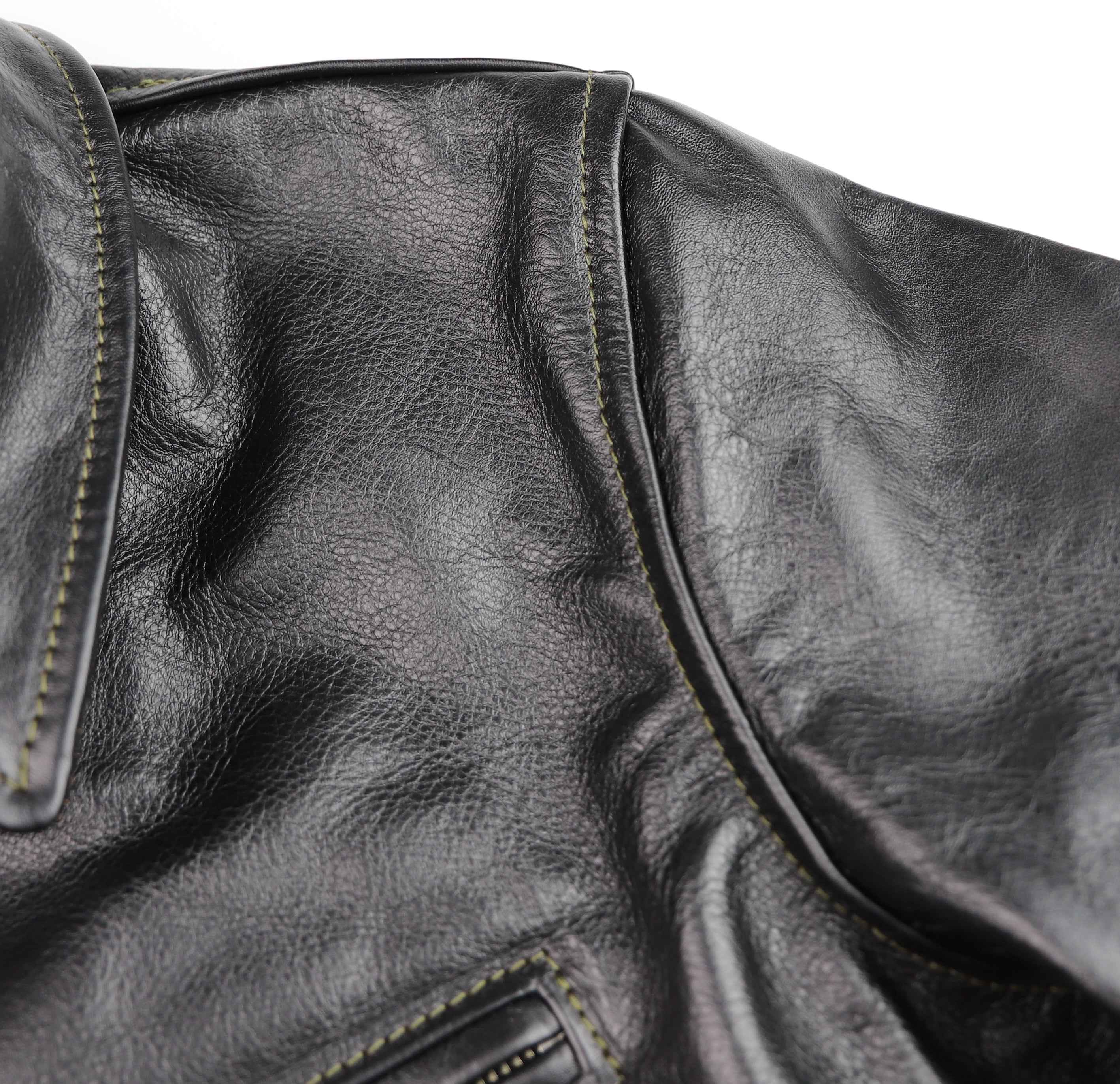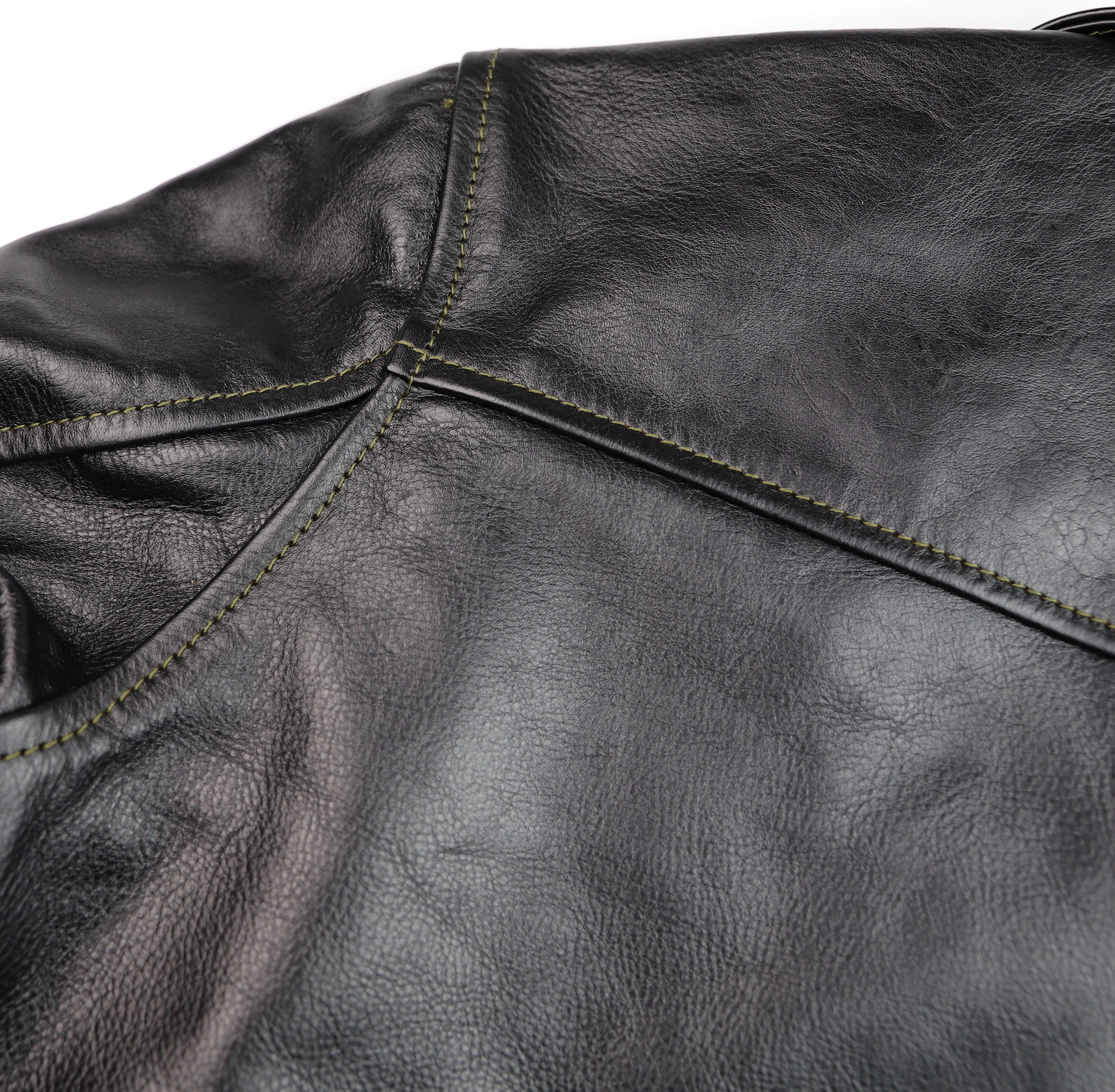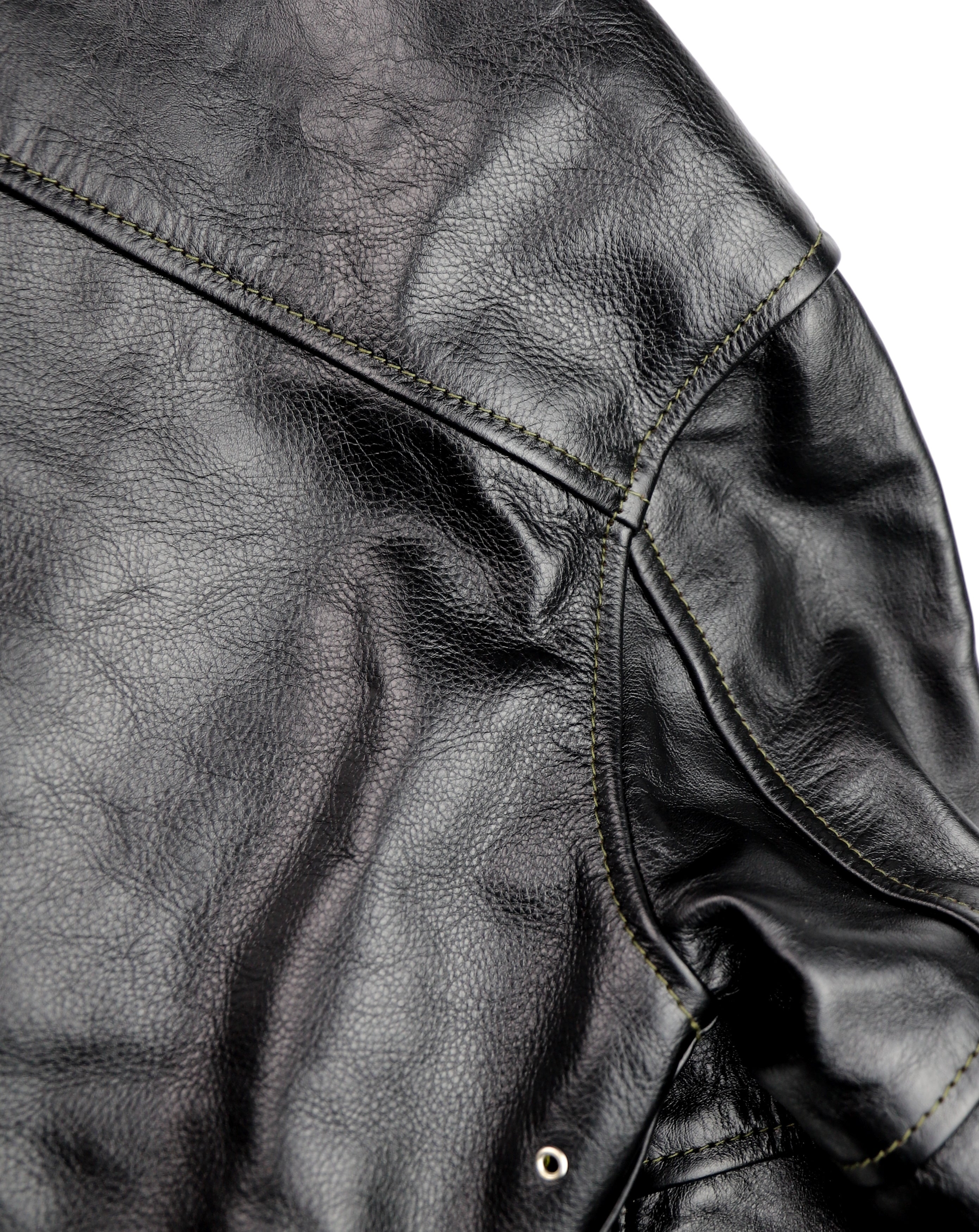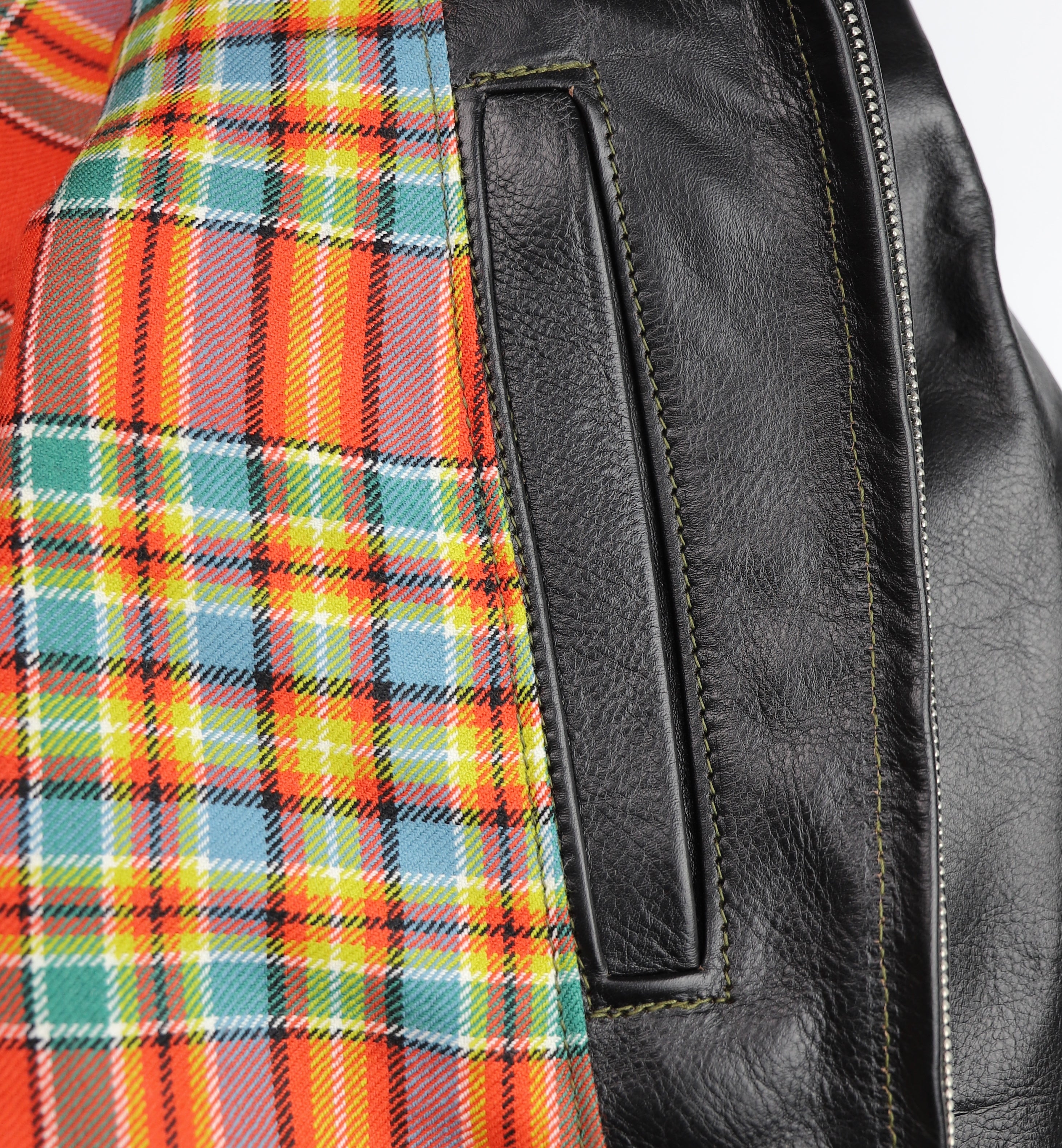 SOLD
Aero Seven, size 40, Blackened Brown Vicenza Horsehide
Sold Out
A gorgeous custom jacket from Thurston Bros. Rough Wear!  This is an Aero Seven in size 40.  It's made with Blackened Brown Veg-tanned Vicenza Horsehide, which has a ton of character and grain right out of the box!  This jacket features a two-pocket front, Highwayman collar, zip sleeves, nickel hardware, nickel diamond pulls on chest pockets, Olive Drab stitching and Chattan Ancient tartan lightweight wool lining.  This jacket has a left side interior pocket with no closure.

This jacket is brand new with tags.  This leather is medium weight, so it doesn't have much of a physical break in (compared to Chromexcel FQHH).  The Blackened Brown Vicenza is a unique color combination--it is a Dark Seal Vicenza HH with a Black overdye.  The initial result is a warm black color that will develop dark brown wear as the jacket breaks in over years of weathering!
**If you'd like to purchase this jacket in your size (with custom sleeve and body length), just contact us at sales@thurston-bros.com to start the order...