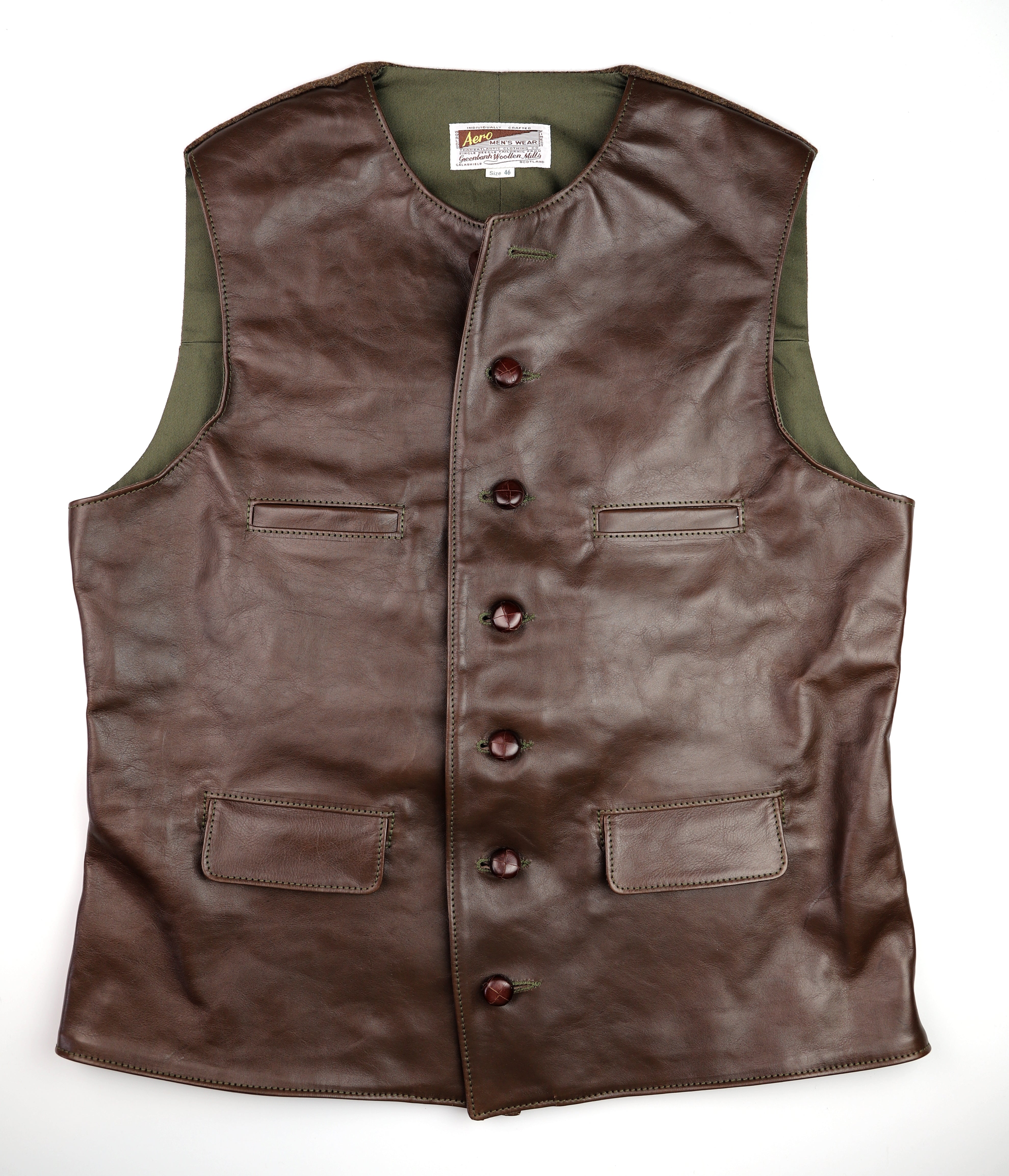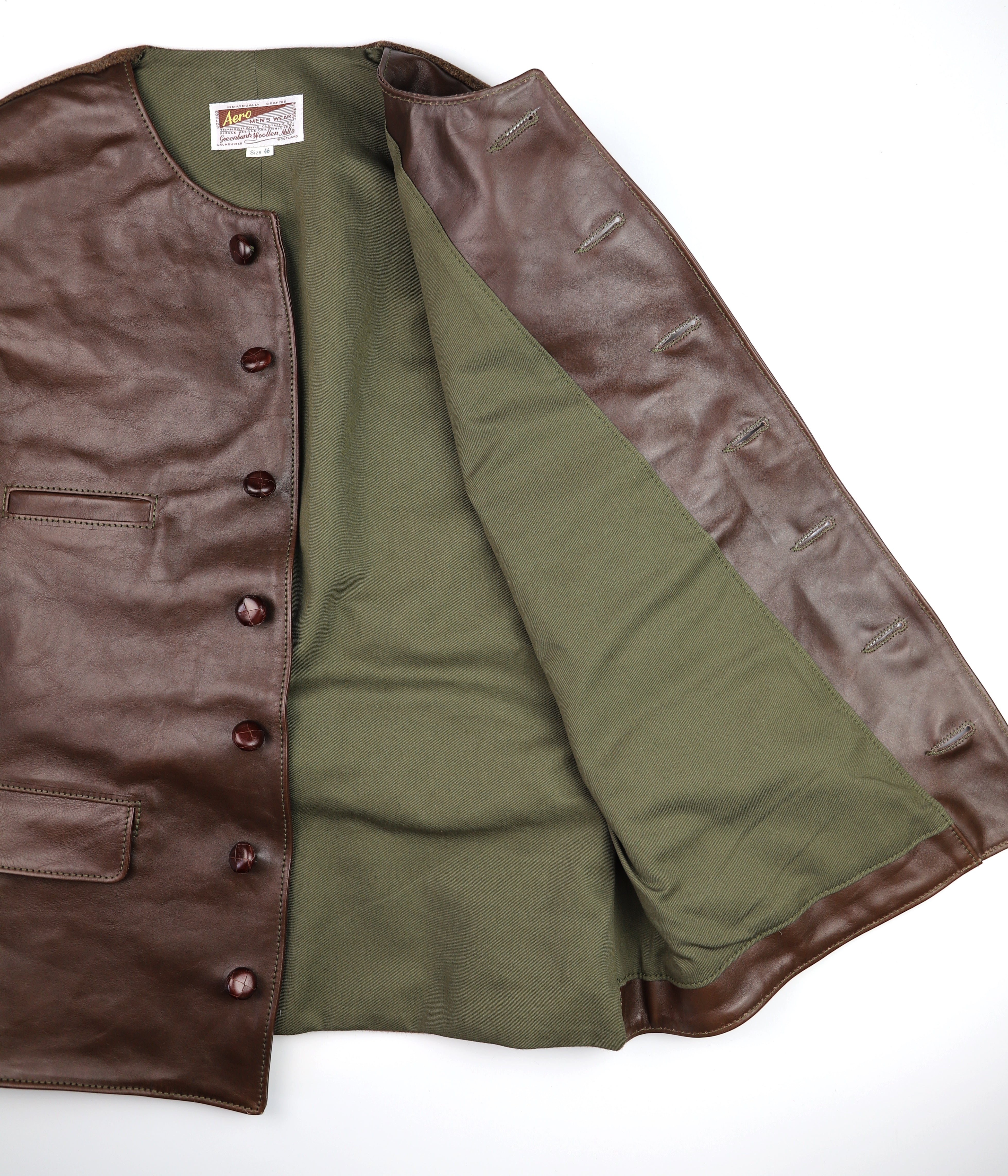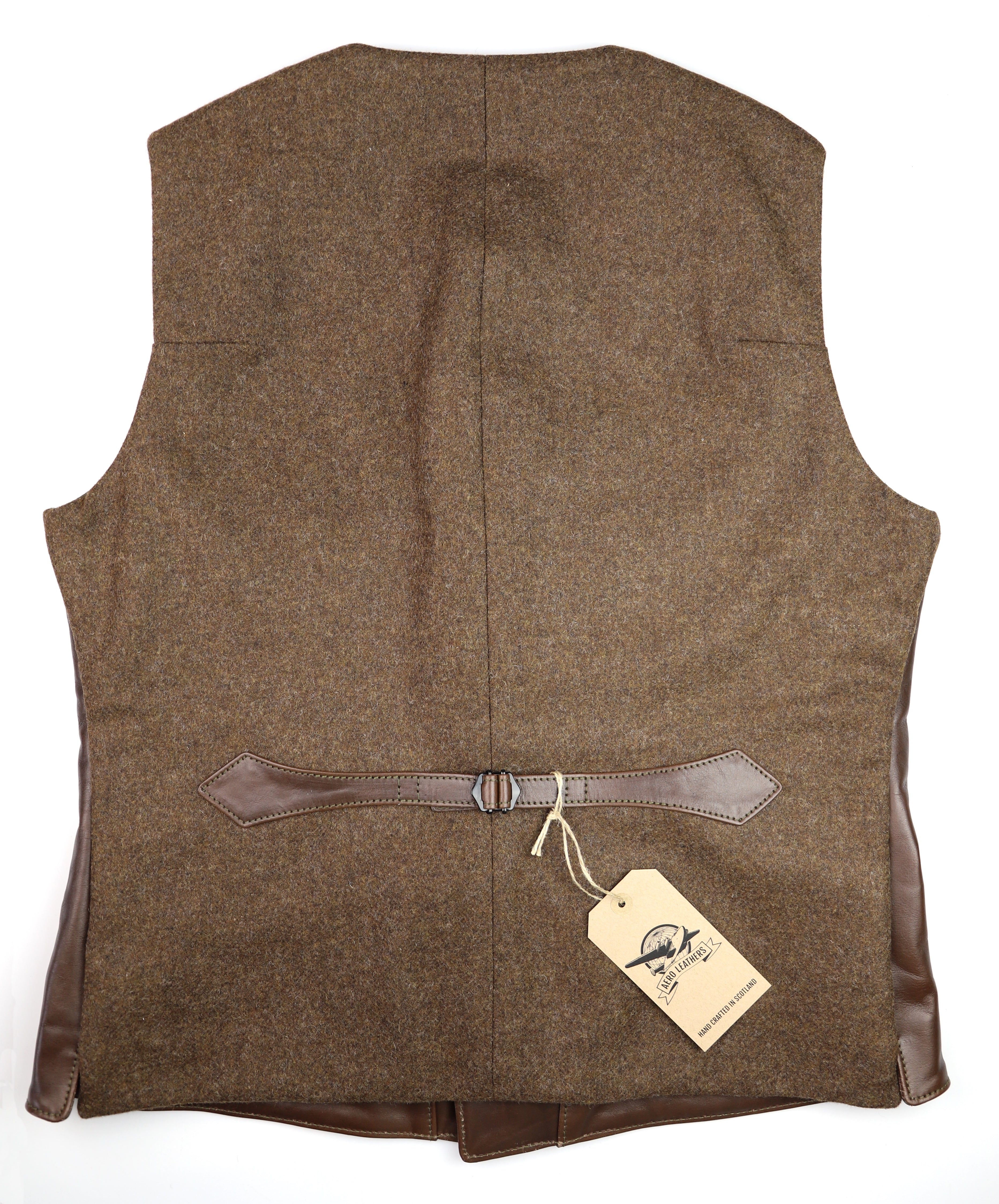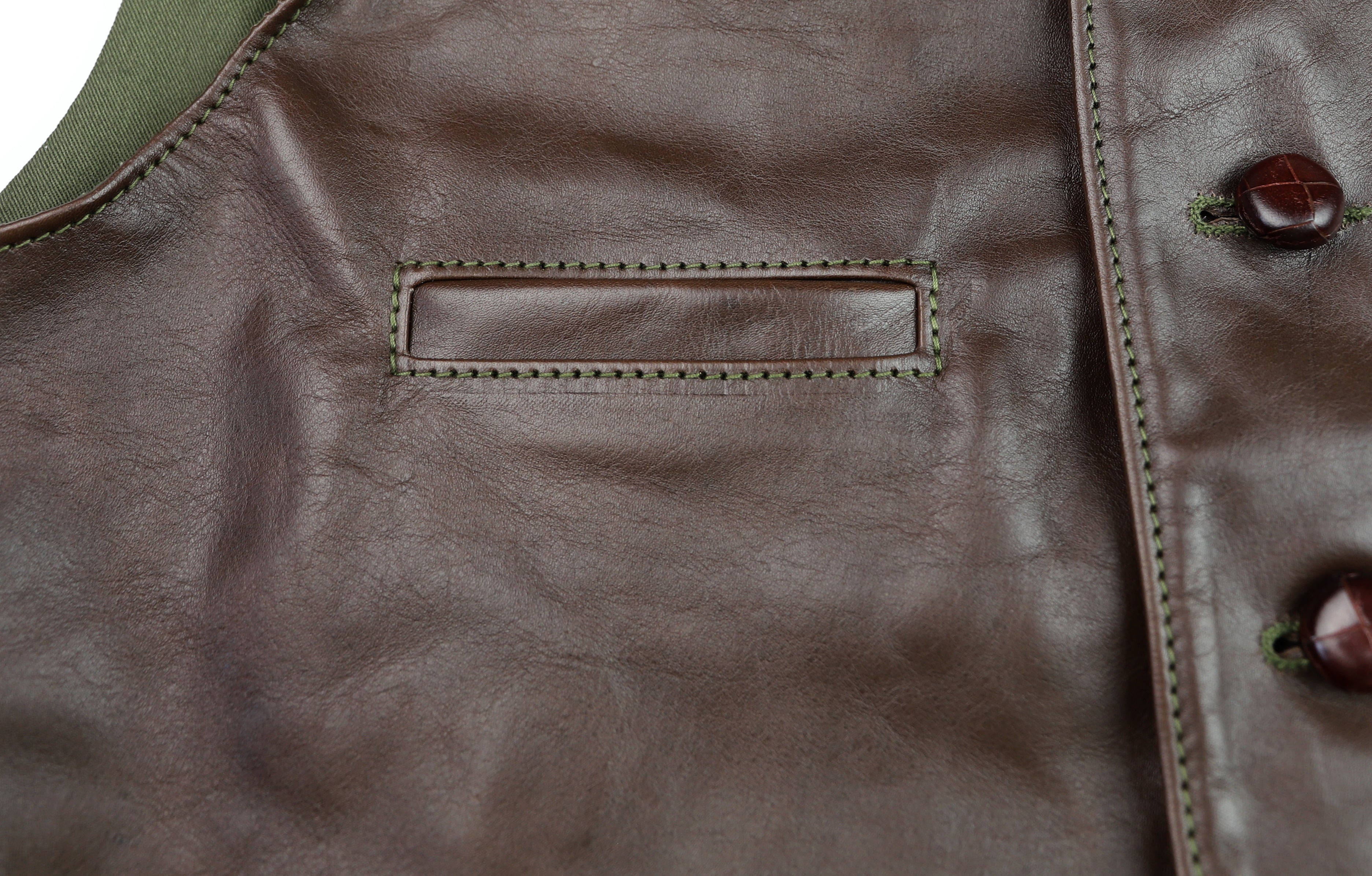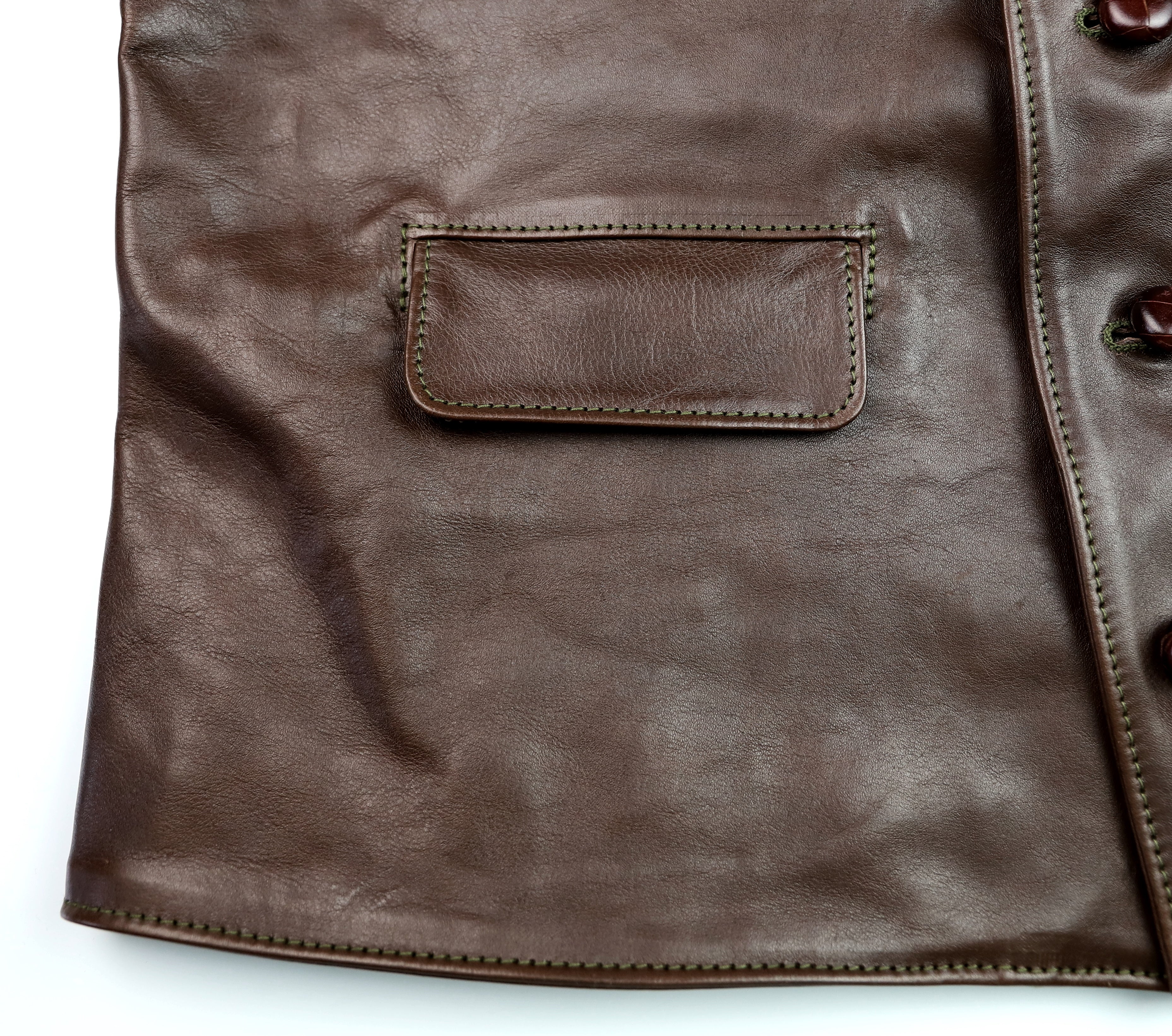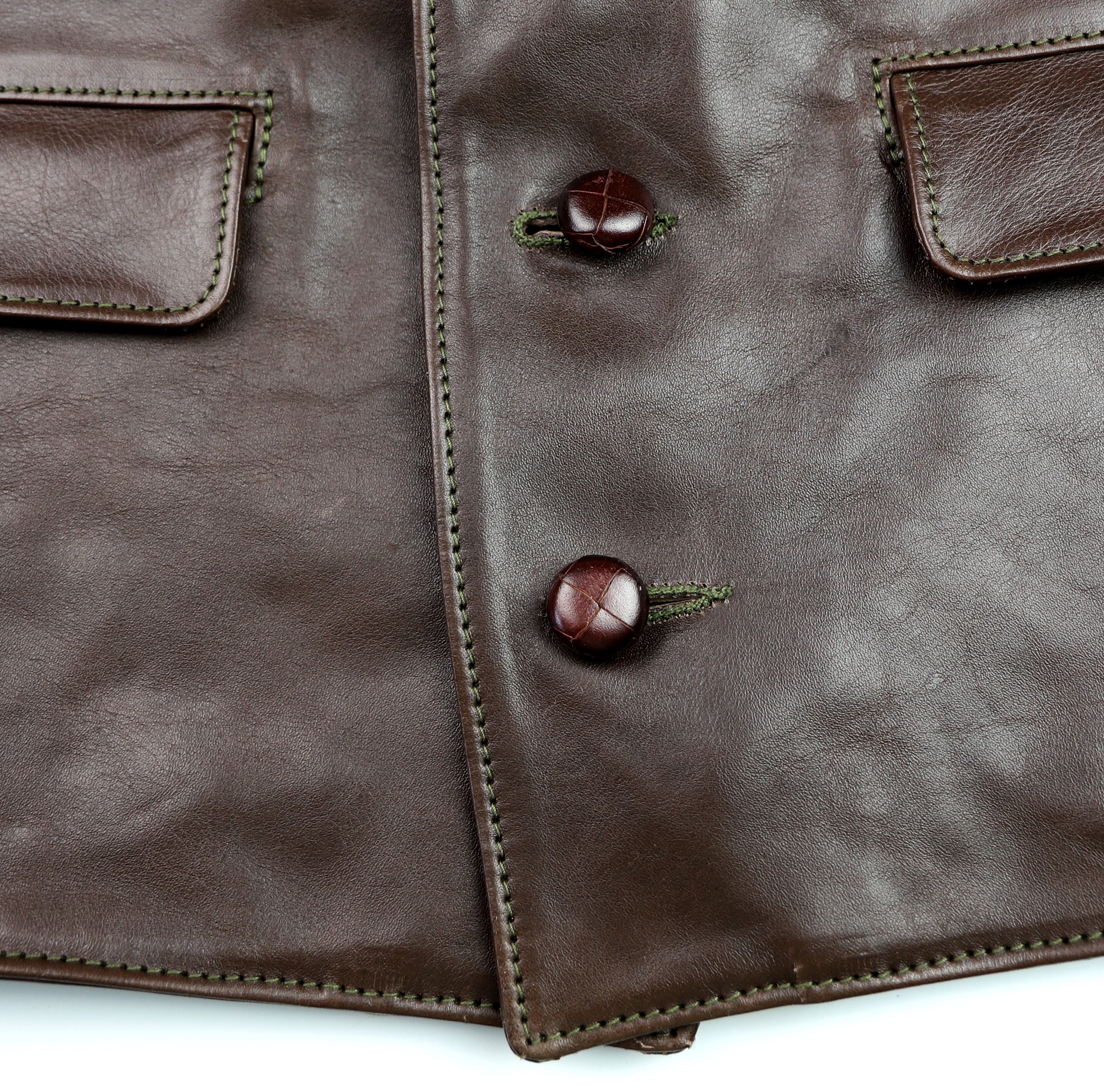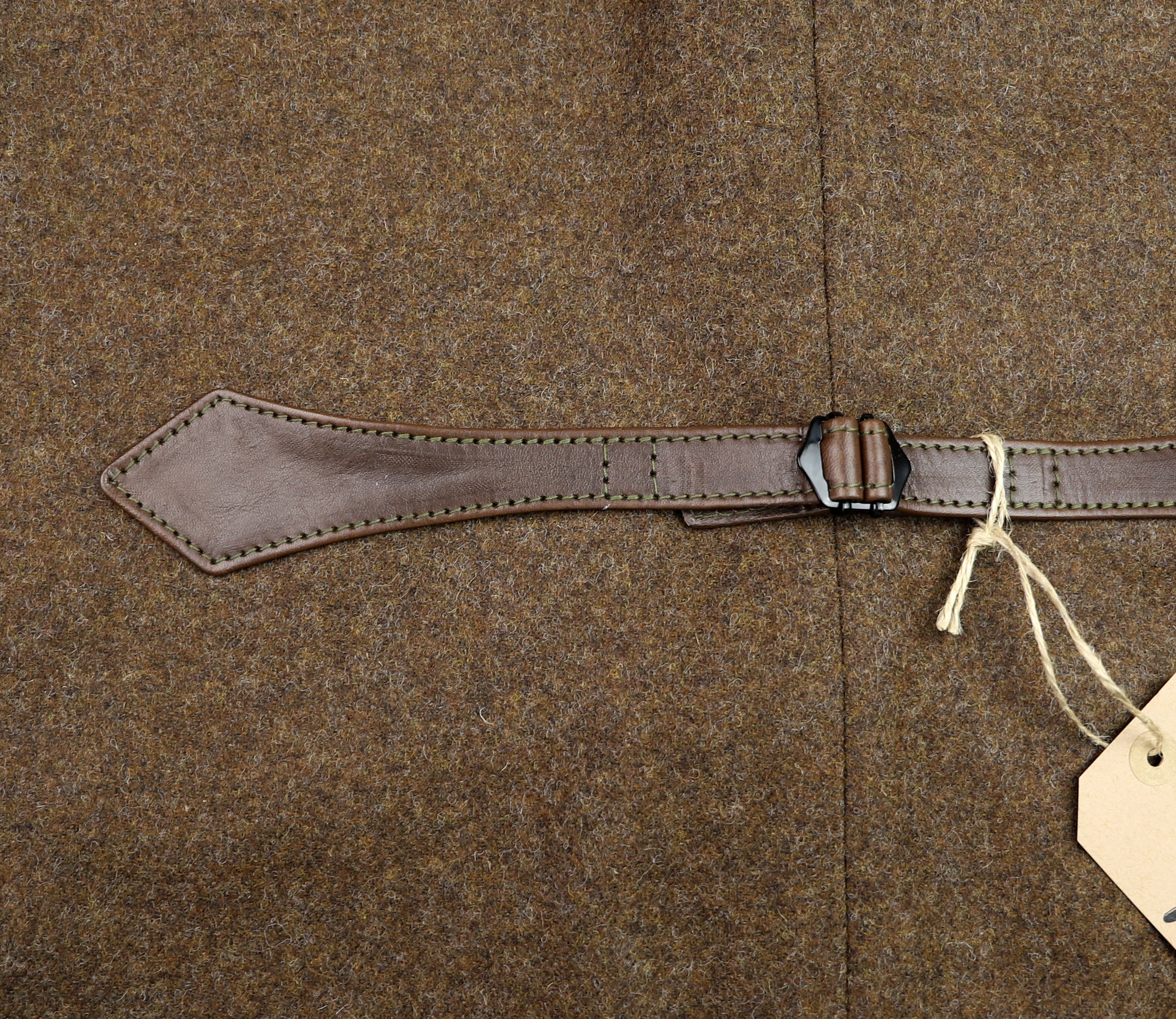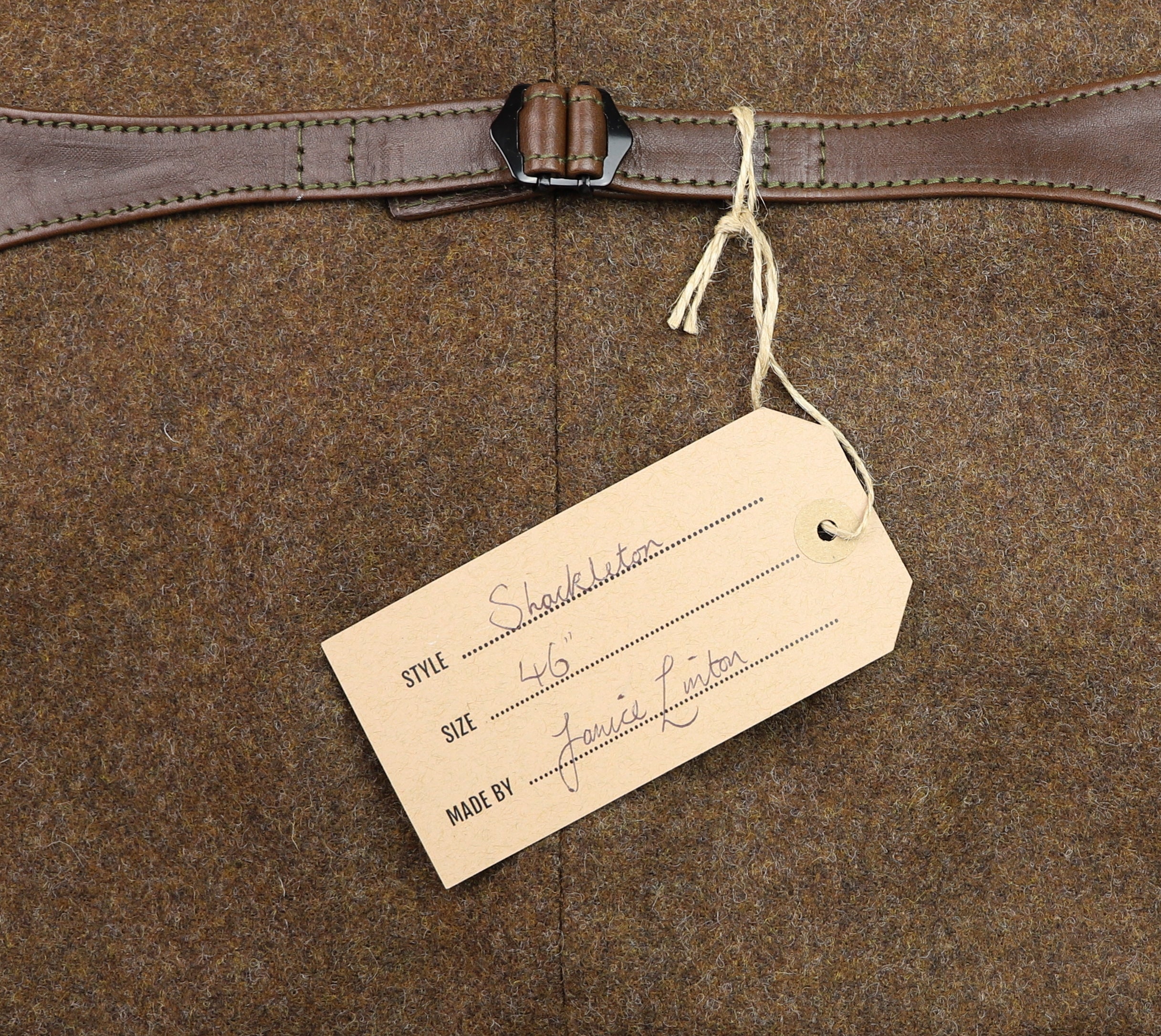 Aero Leather Clothing
Aero Shackleton, size 46, Seal Vicenza Horsehide
$ 649.99
A gorgeous custom vest from Thurston Bros. Rough Wear!  This is an Aero Shackleton in a size 46.  It's made with Seal Vicenza Italian veg-tanned horsehide, which has a ton of character and grain right out of the box!  This vest features two open chest pockets, two flap pockets, woven leather buttons, brown Melton wool back and olive cotton drill lining. 
This vest is brand new with tags. 

**If you'd like to purchase this vest in your size (with custom sleeve and body length), just contact us to start the order...  

Jacket measurements:
Back length--26.5 inches
Pit-to-pit--23.5 inches
Waist/bottom hem--22.5 inches
Comparison to direct Aero pricing  (use Google exchange rate converter for today's rate of Great British Pounds to US Dollars):

300 GBP--Shackleton
37.50 GBP--Vicenza Horsehide
40 GBP--Shipping to the United States
50 GBP--United States Customs
427.50 GBP--Cost for Jacket