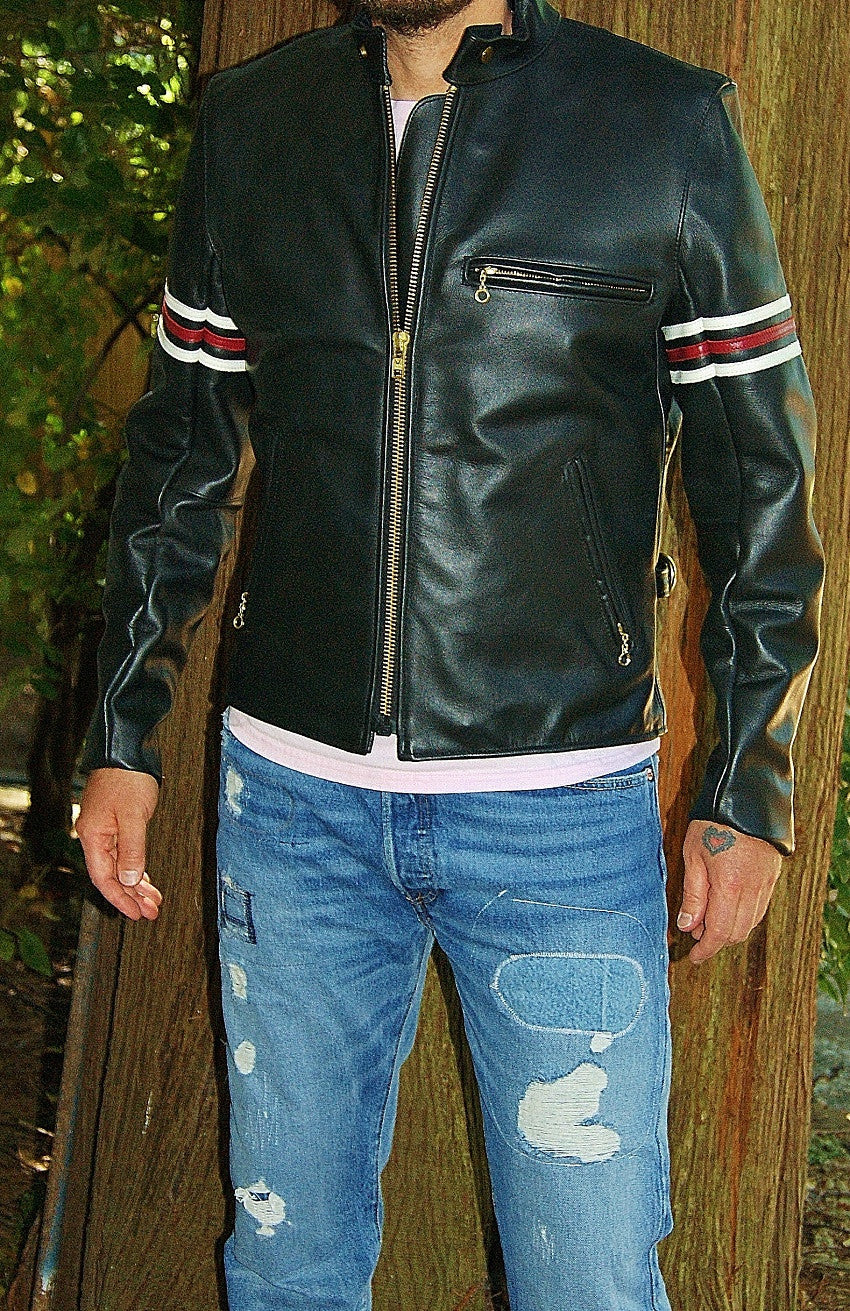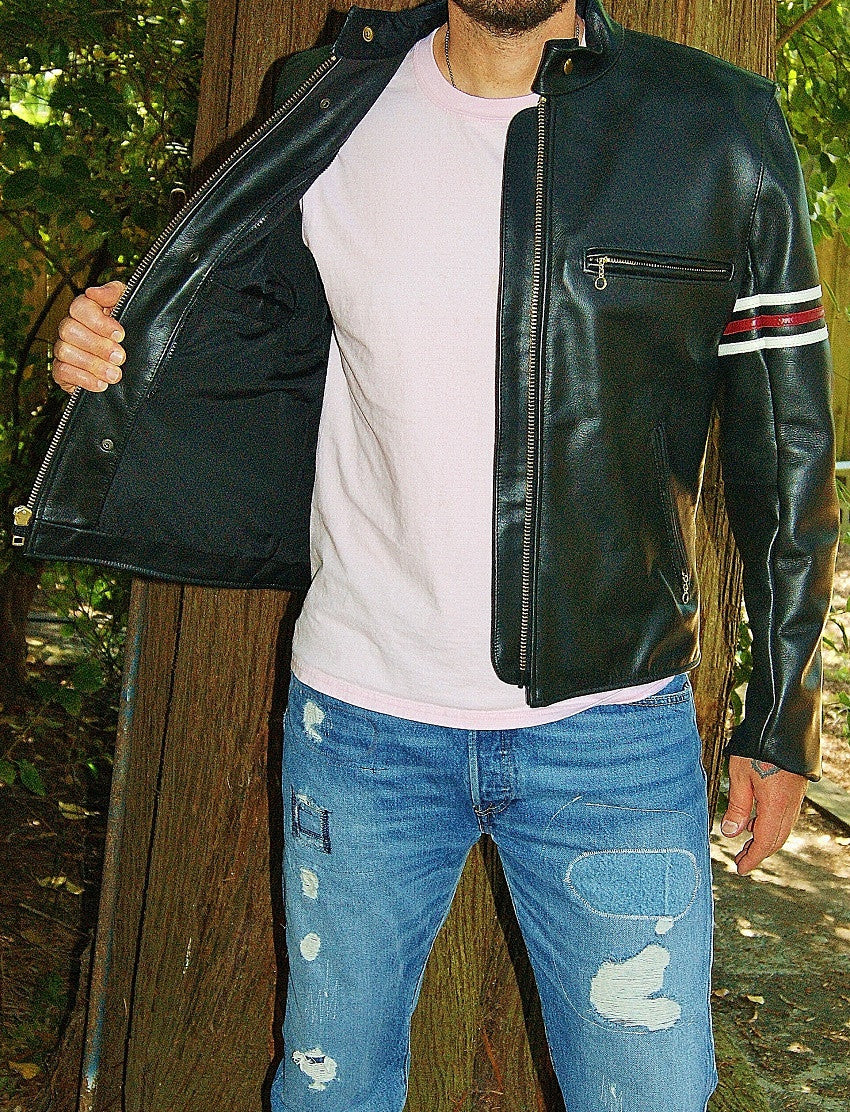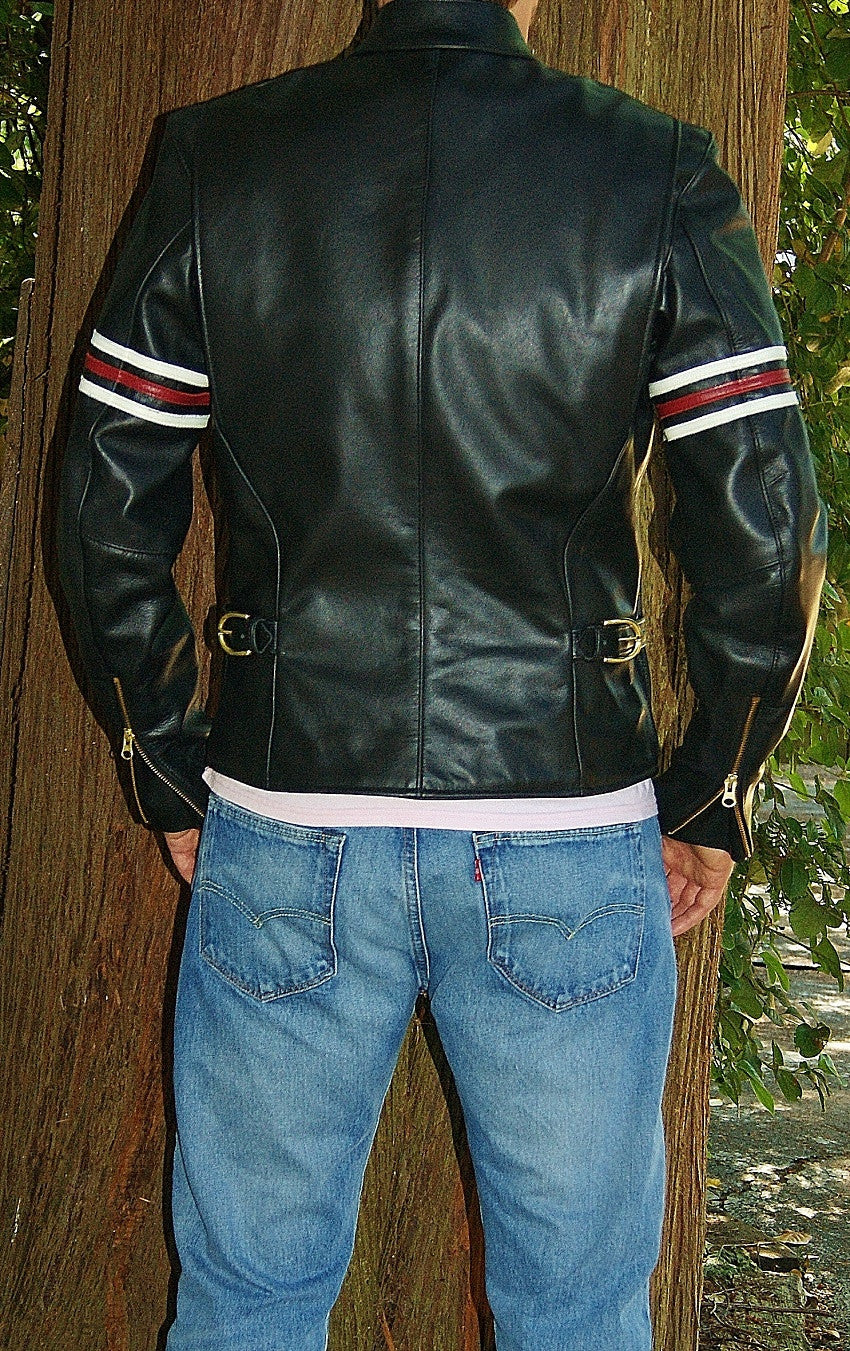 Thurston Bros
Vanson House Jacket
Sold Out
The Vanson House Jacket is a customized version of the Vanson Model B. Just like the Model B, it has brass hardware, a longer body, and a tough-as-nails number 10 brass front zipper. The added custom flair is the red and white arm band stripes! The jacket is made of Vanson's premium competition weight cowhide and is built for performance, looks, and longevity. An inside wallet pocket and a zip-out liner are standard on every Vanson House cafe' racer and the jacket comes equipped with snaps for Vanson's Stream Liner if one wants added warmth and protection from the elements.
For professional fitting, please contact us at sales@thurston-bros.com.
Like all Vanson jackets, the Vanson House Deluxe can be ordered with a variety of leathers, linings, hardware finishes/styles, and thread colors.
For information on exchanges, shipping, payments, etc., go to our Store Policies and Information page.