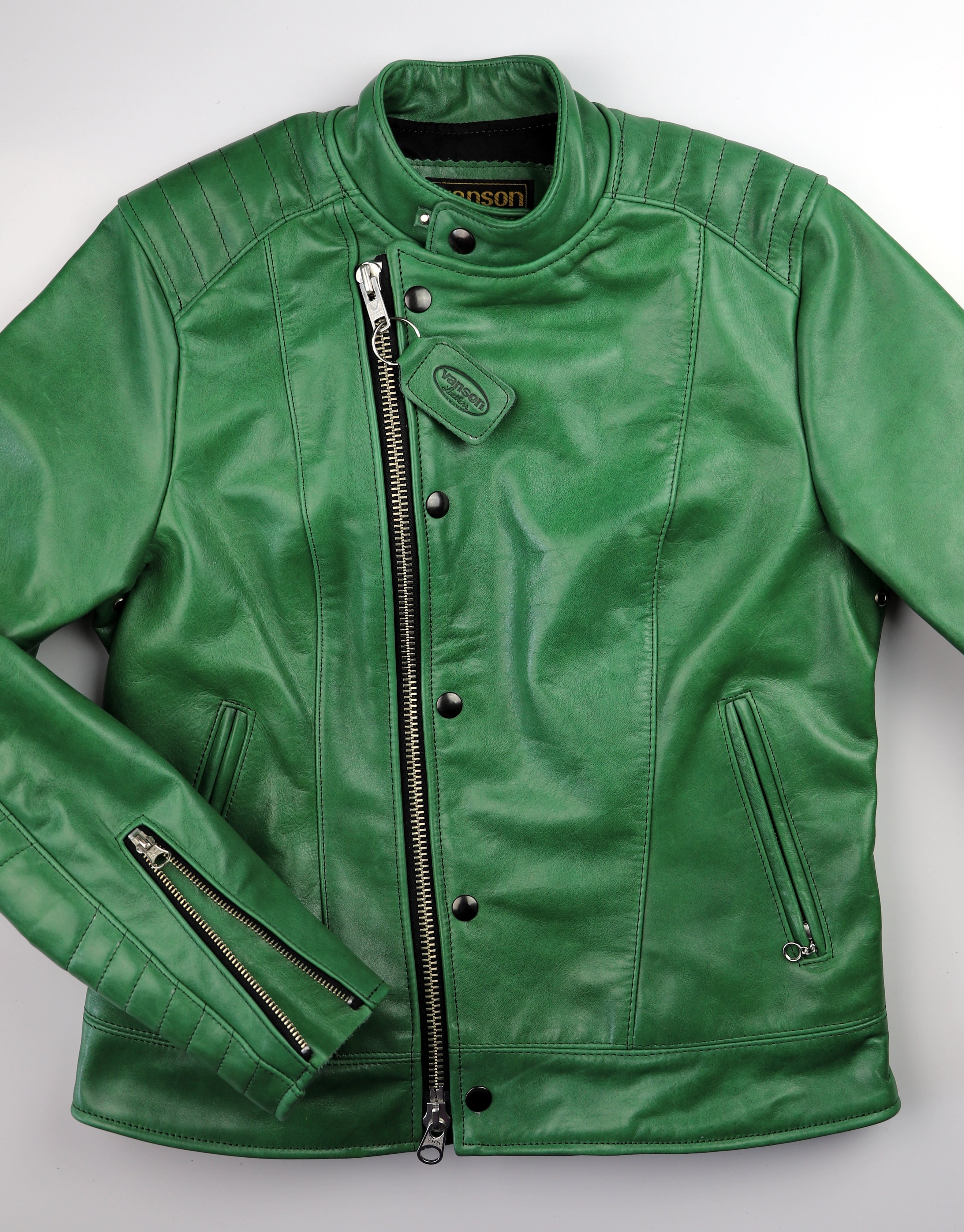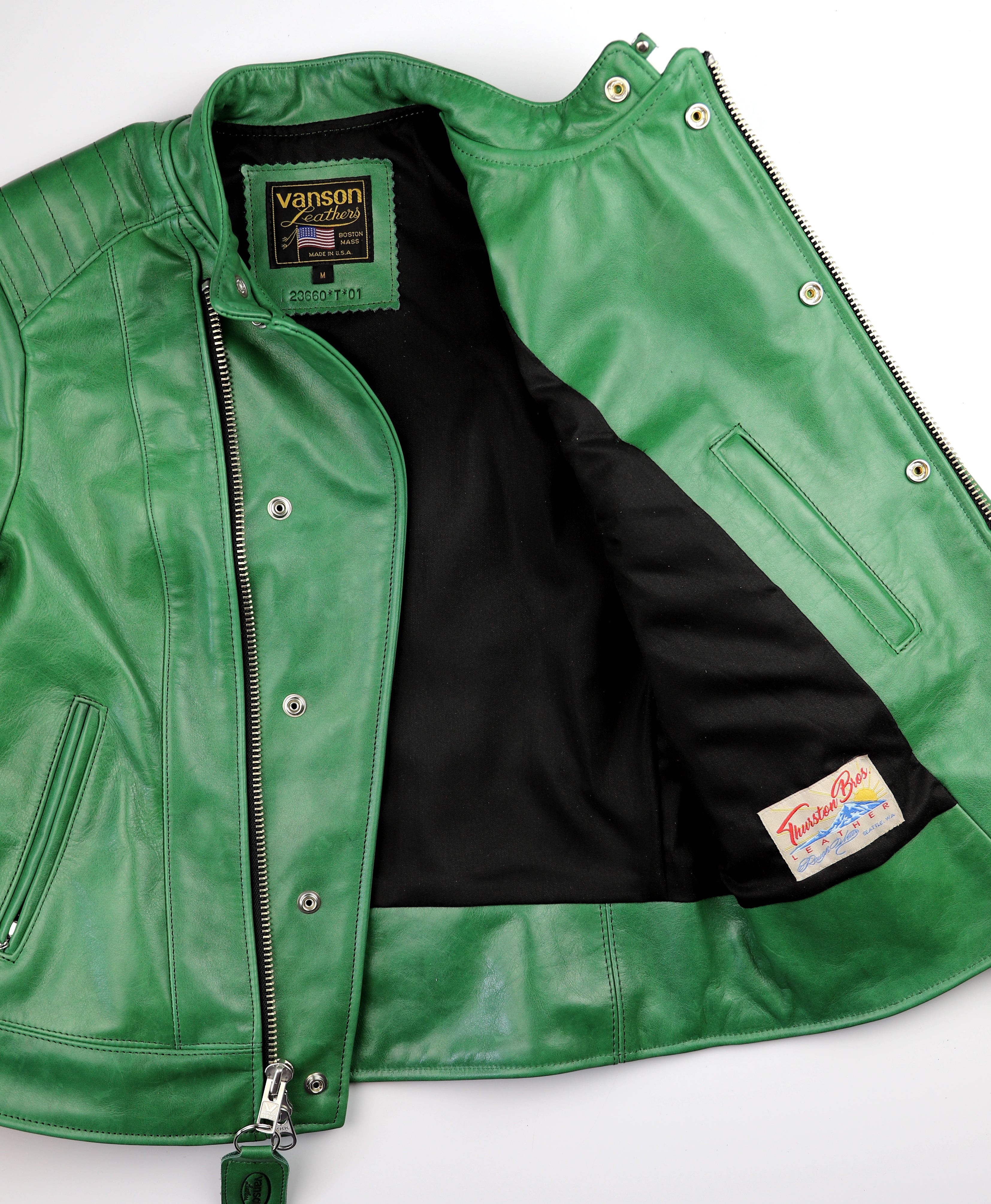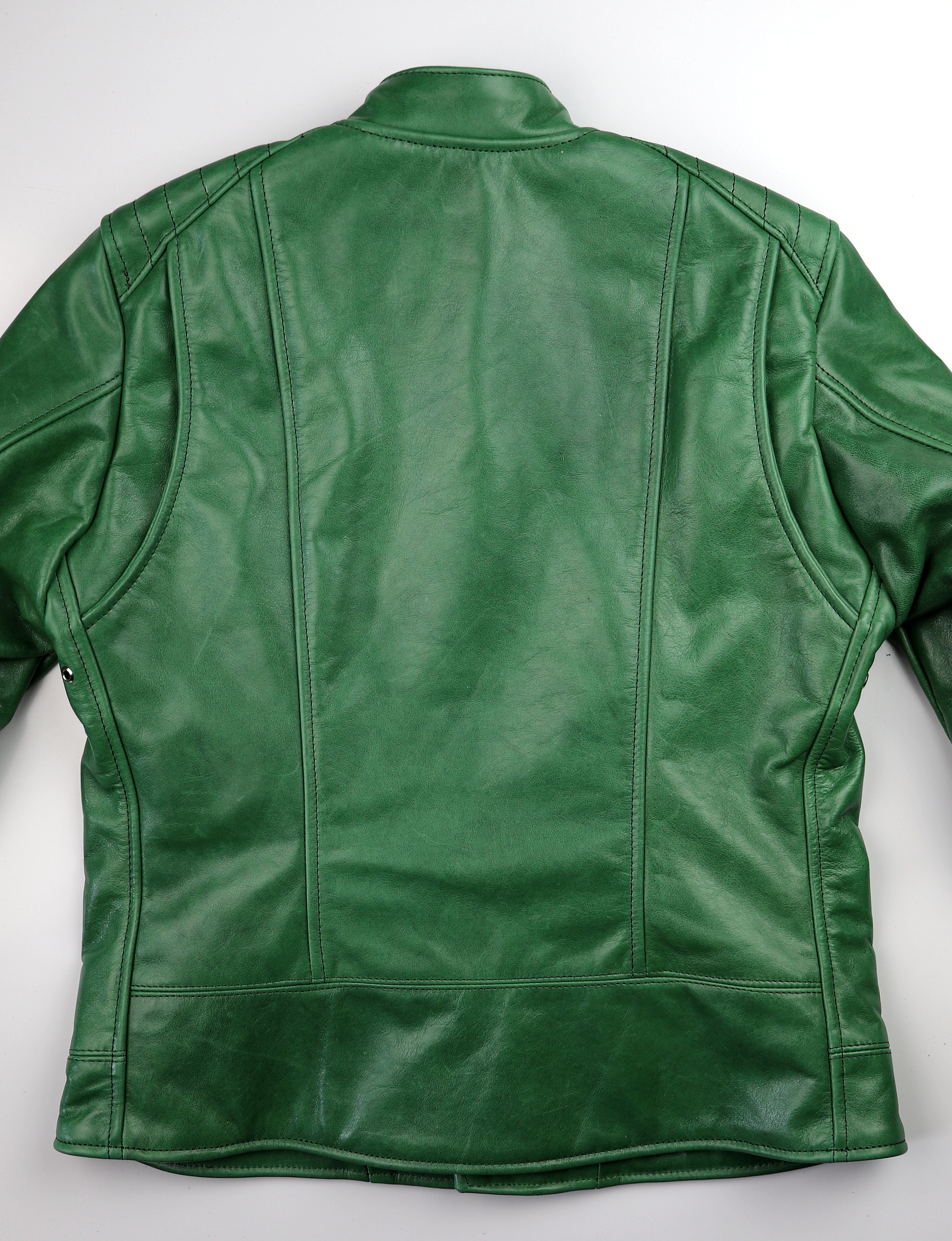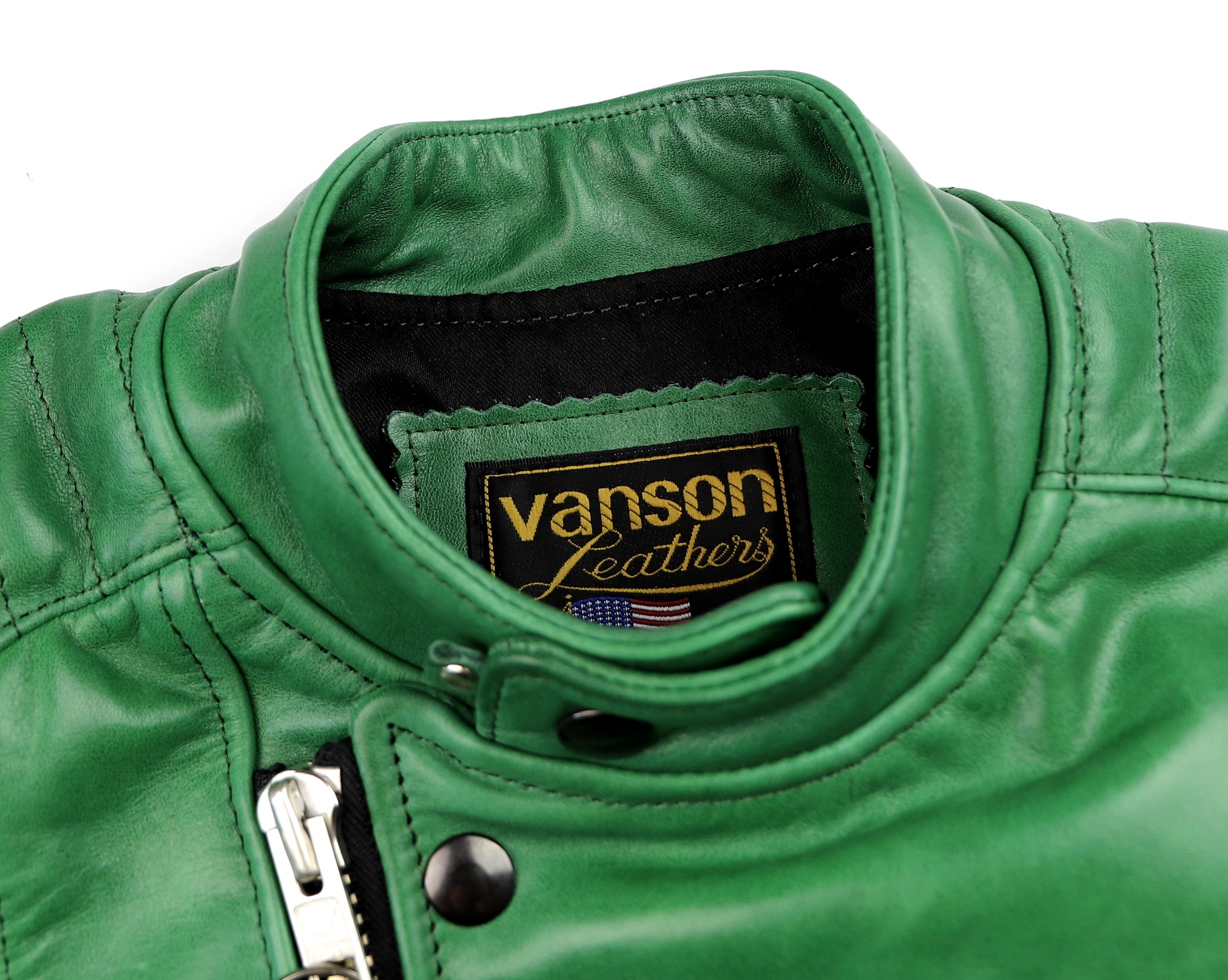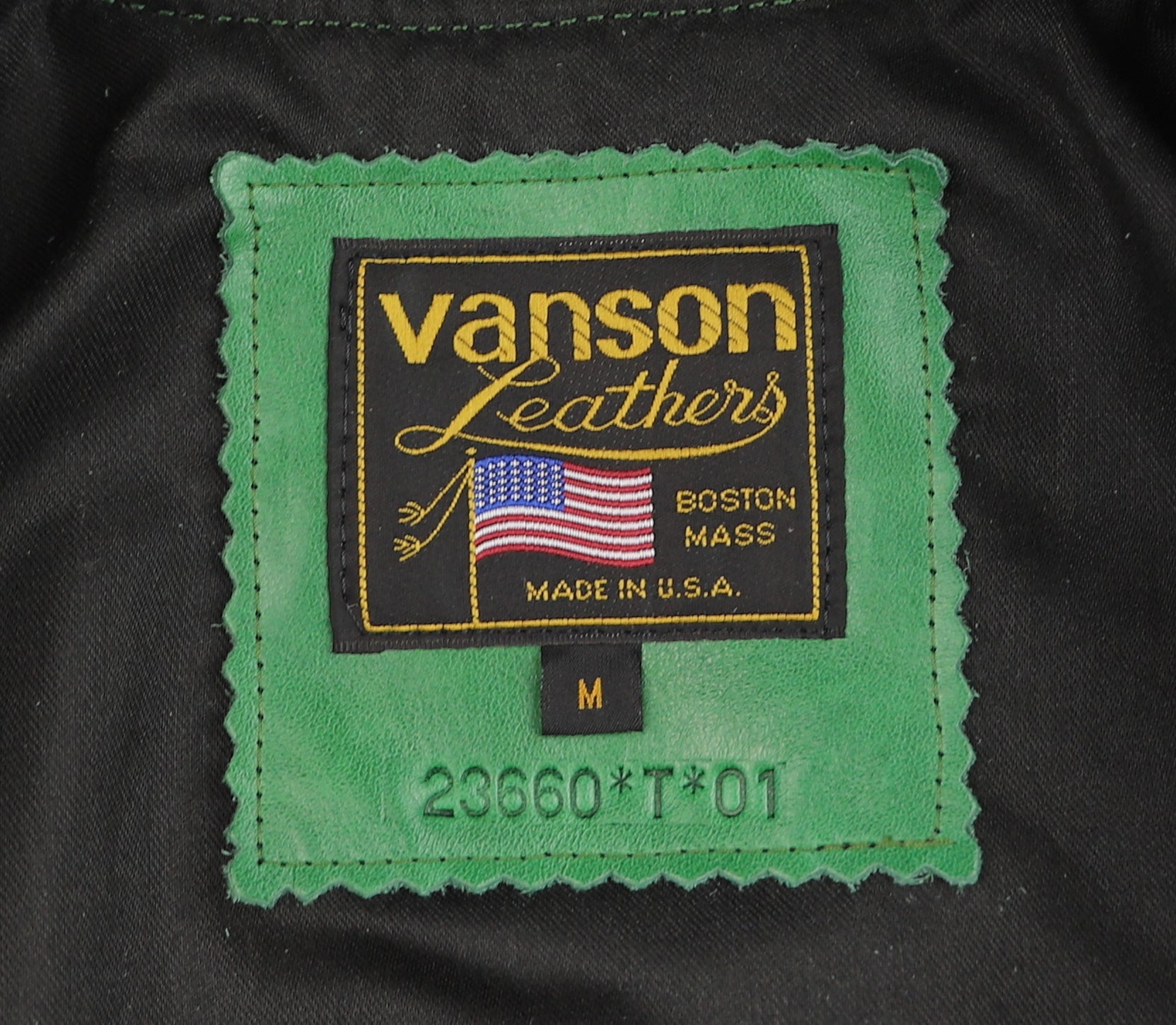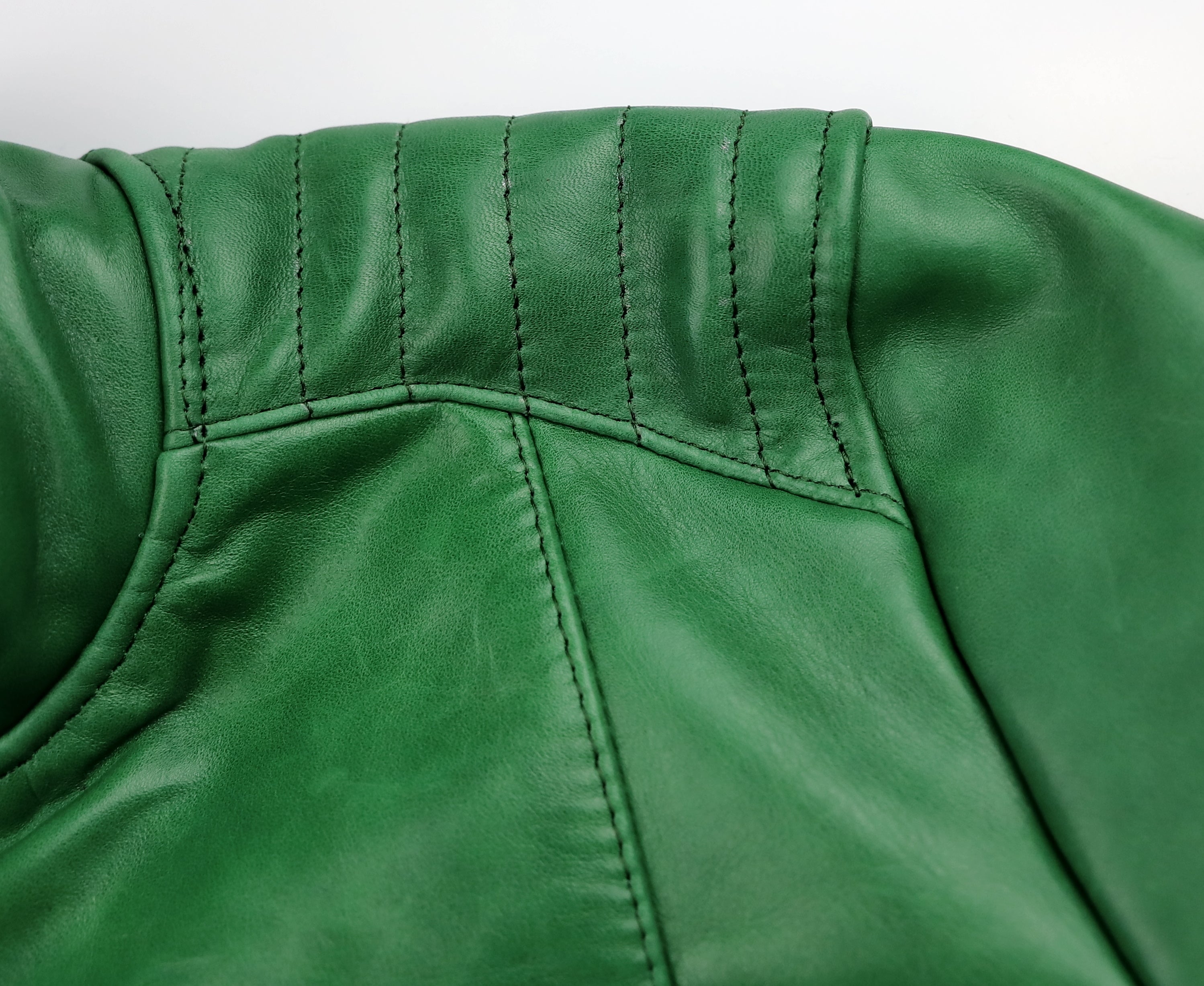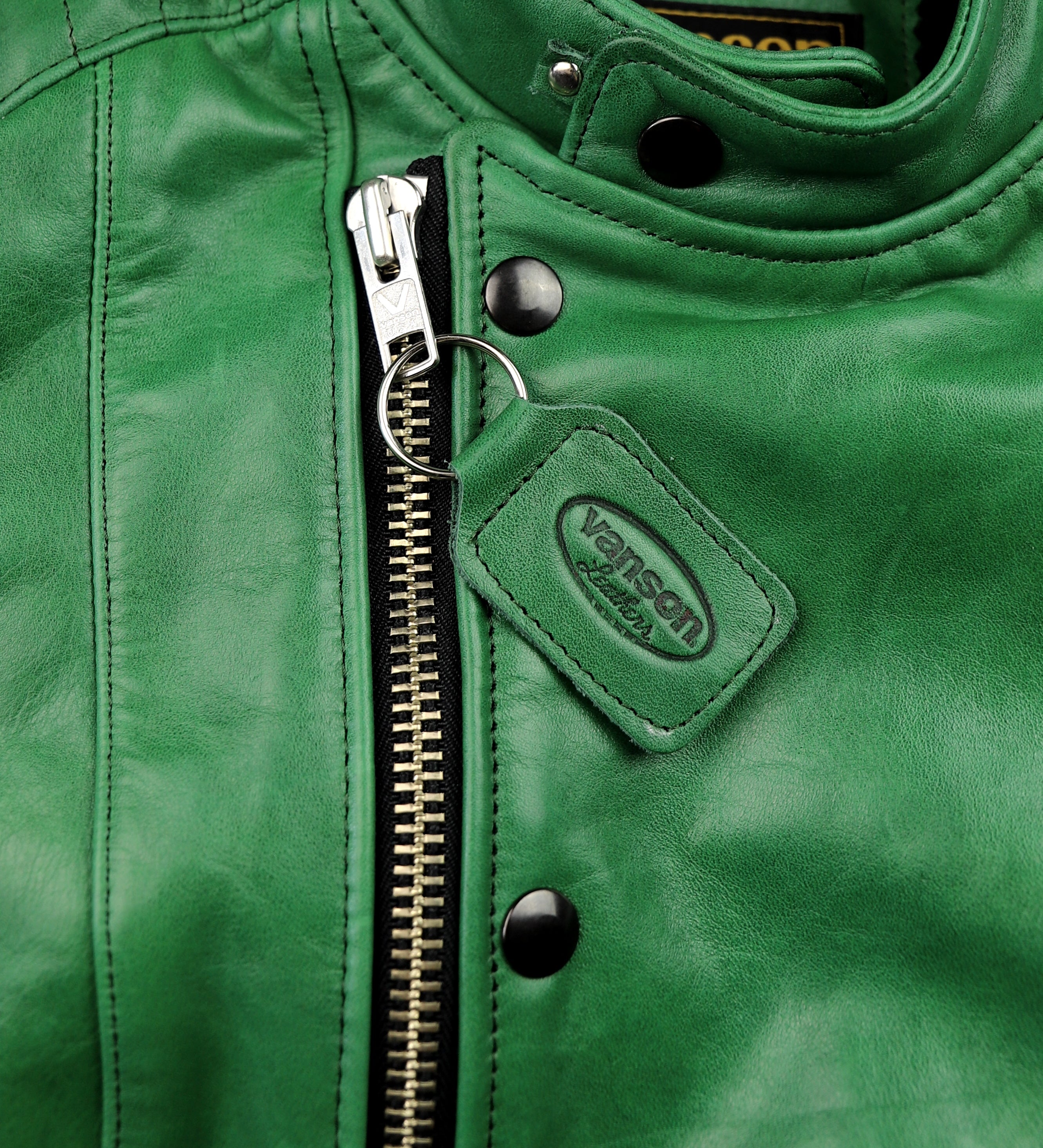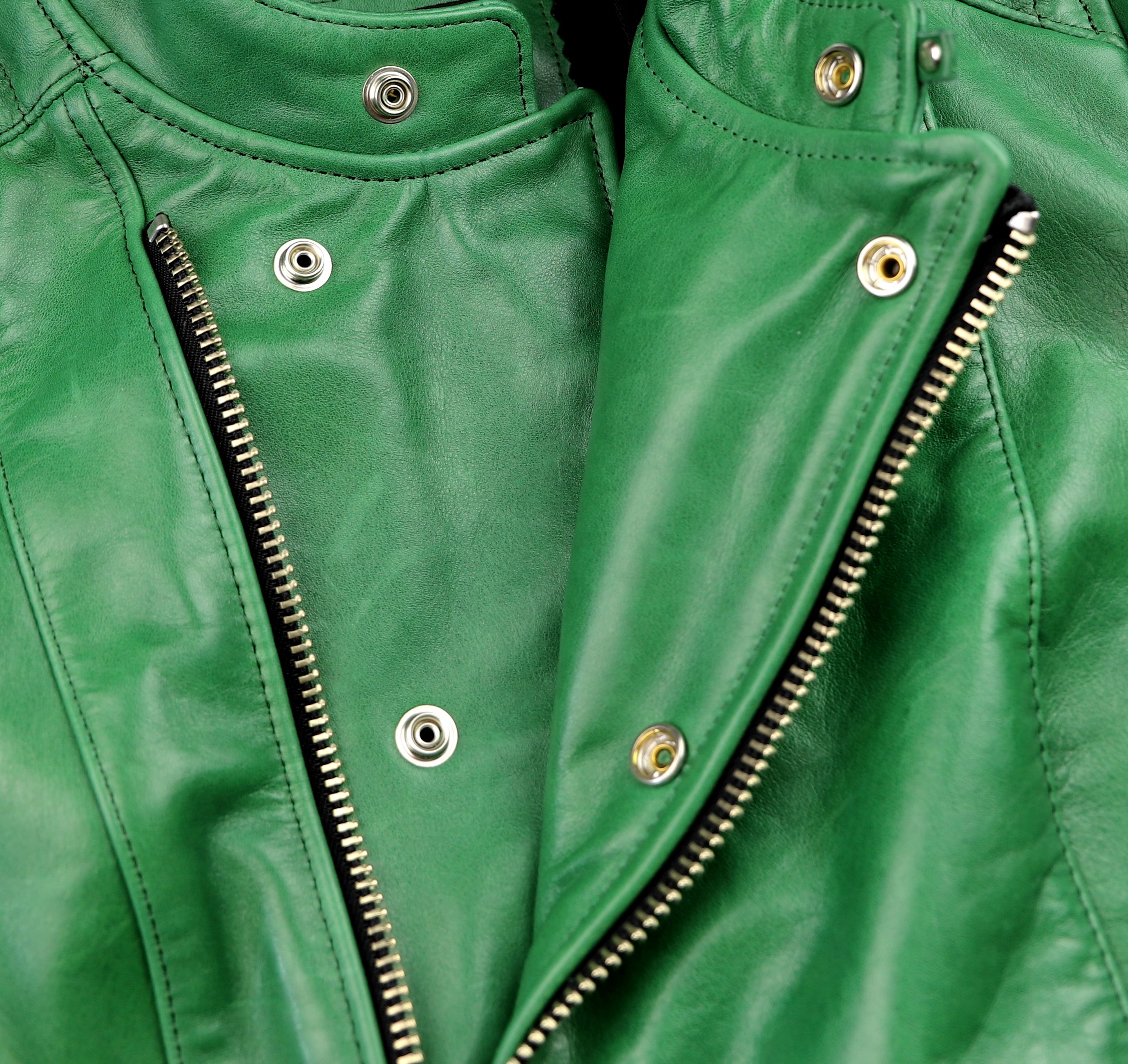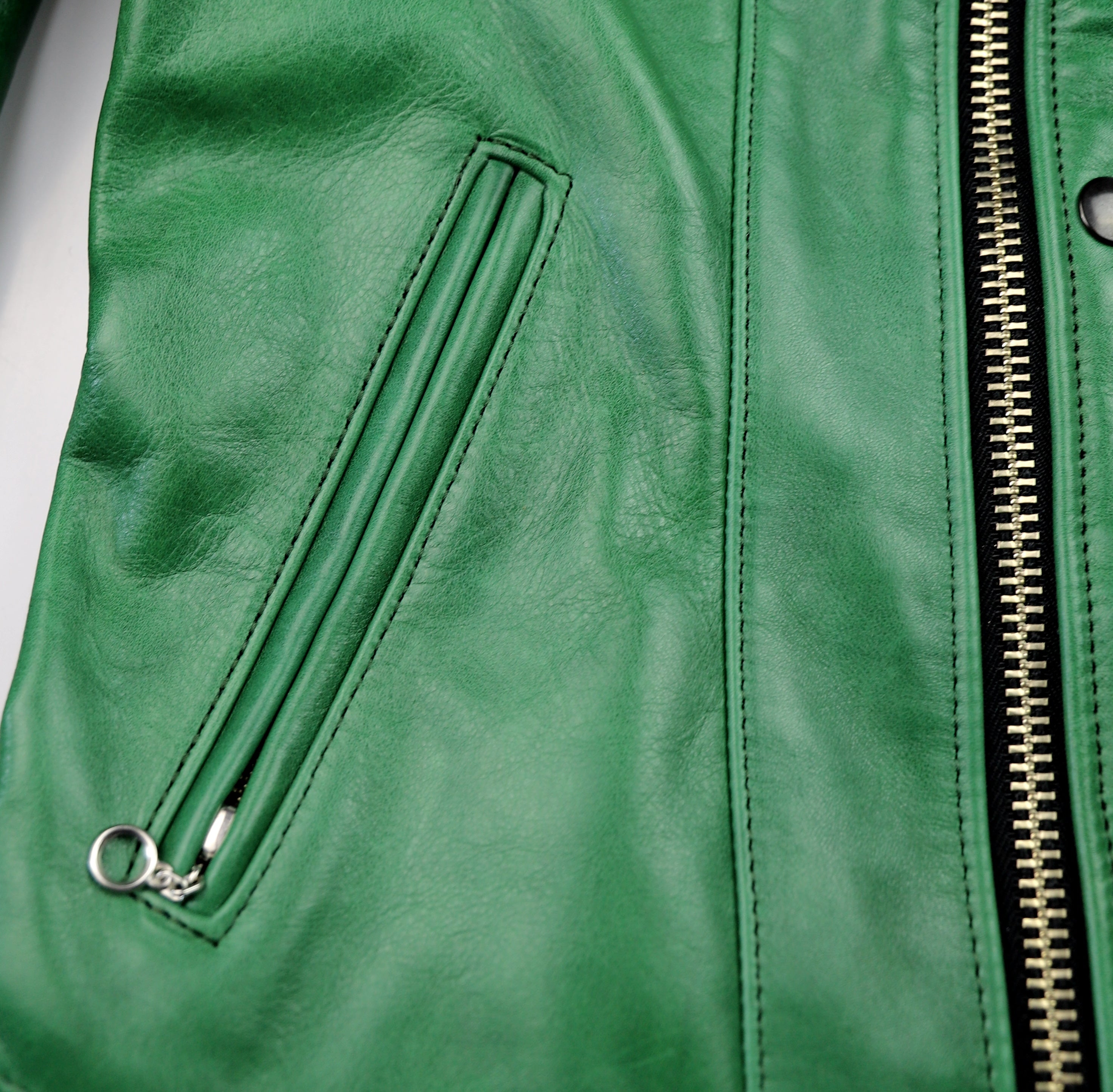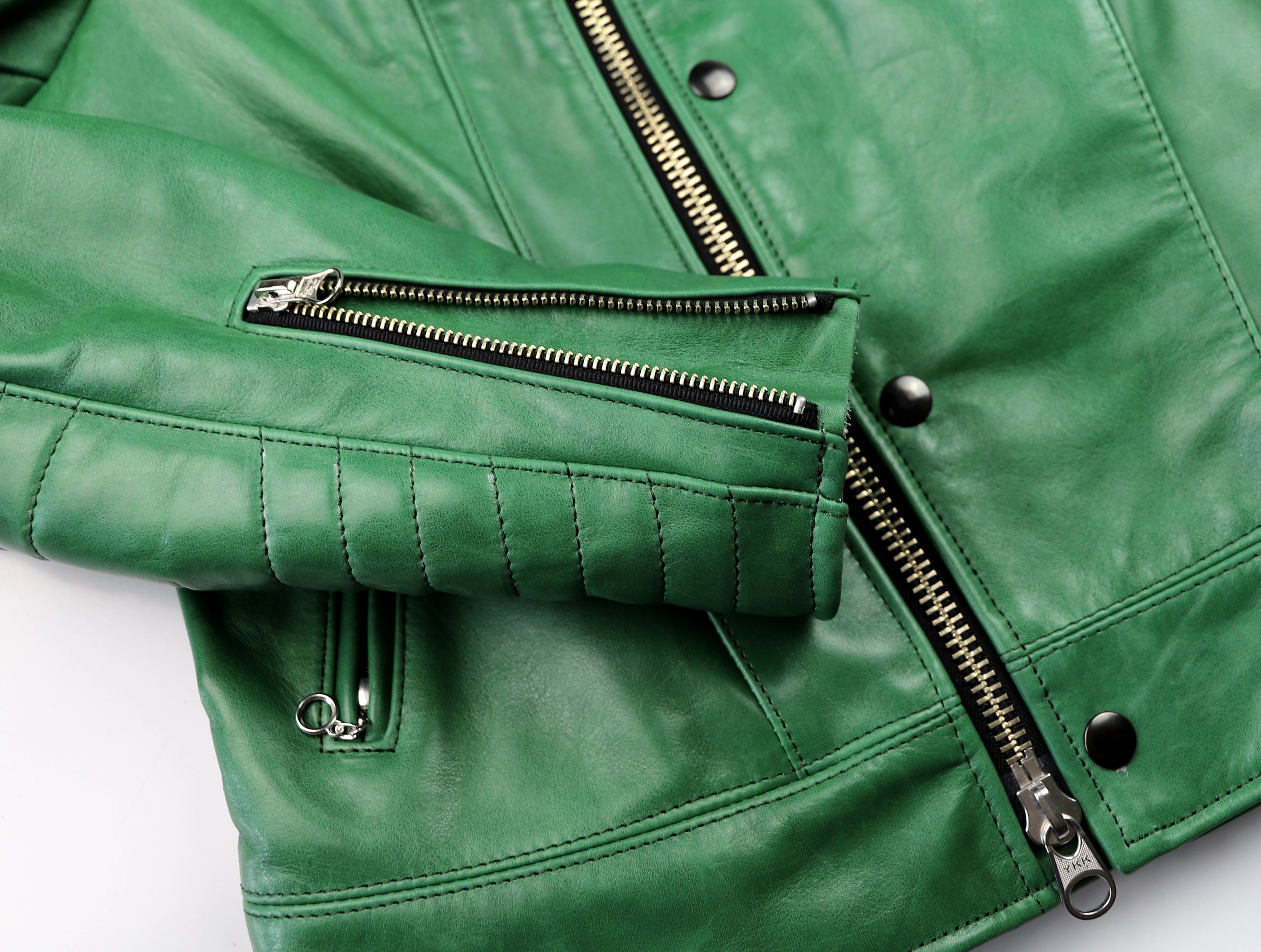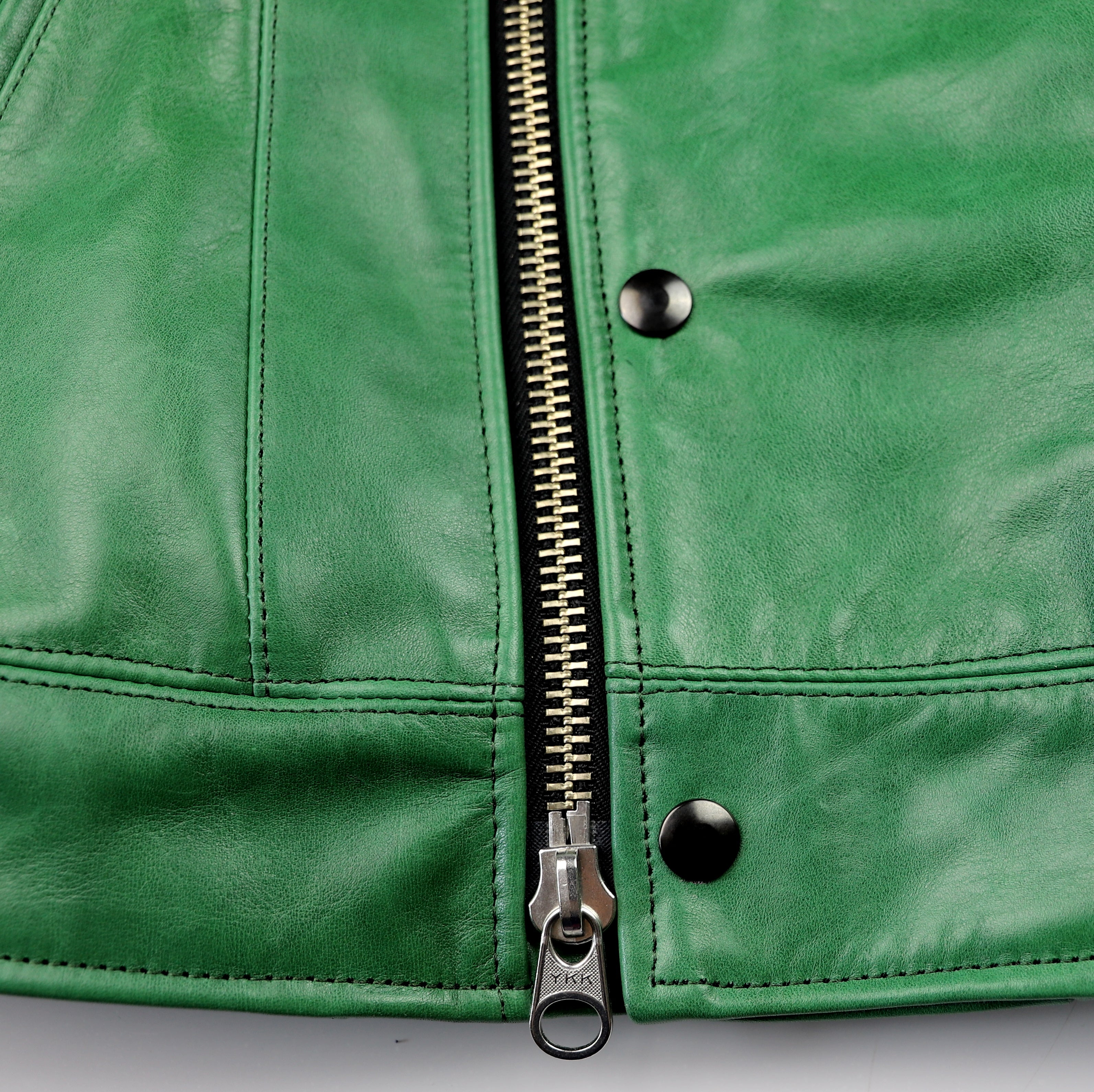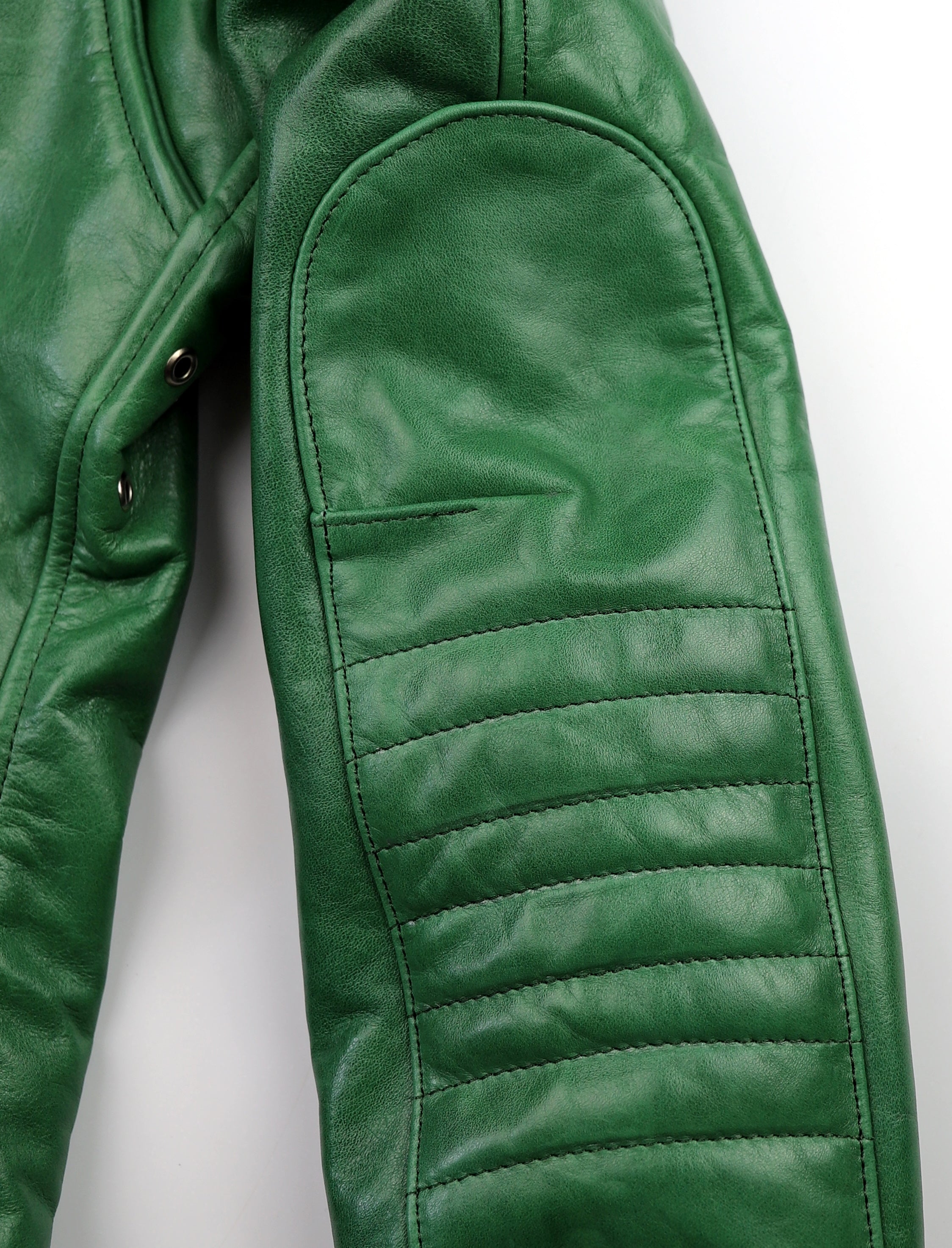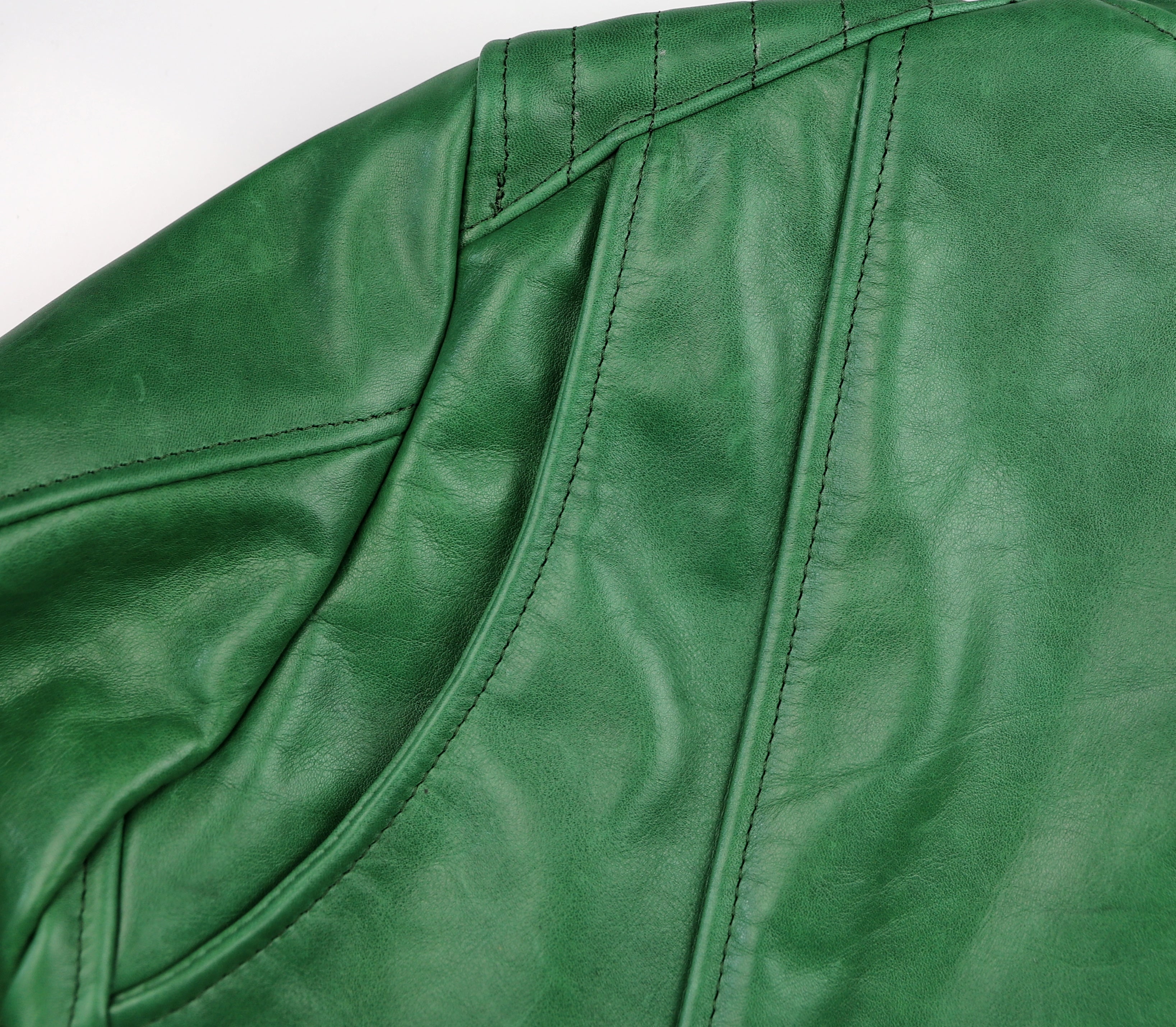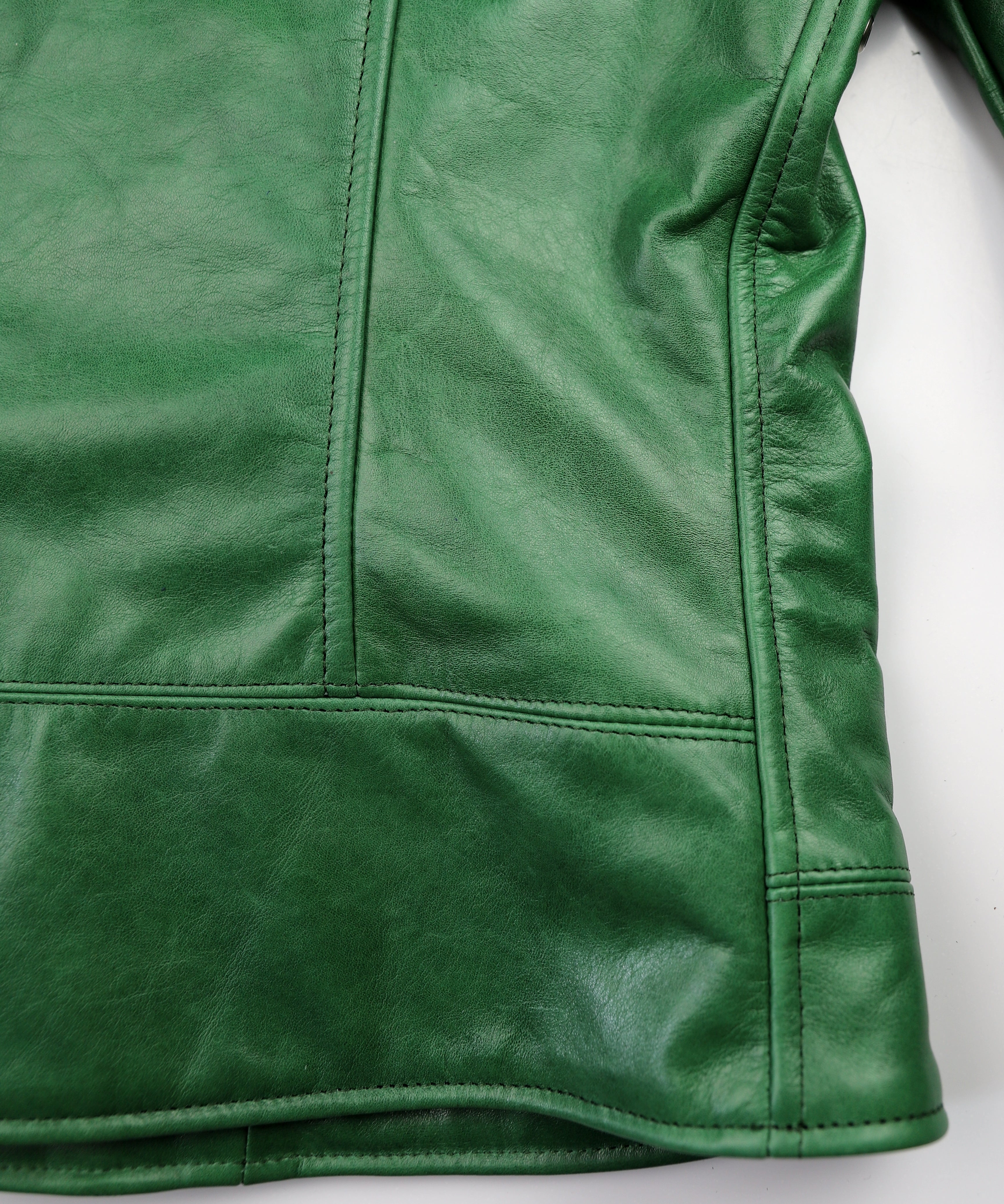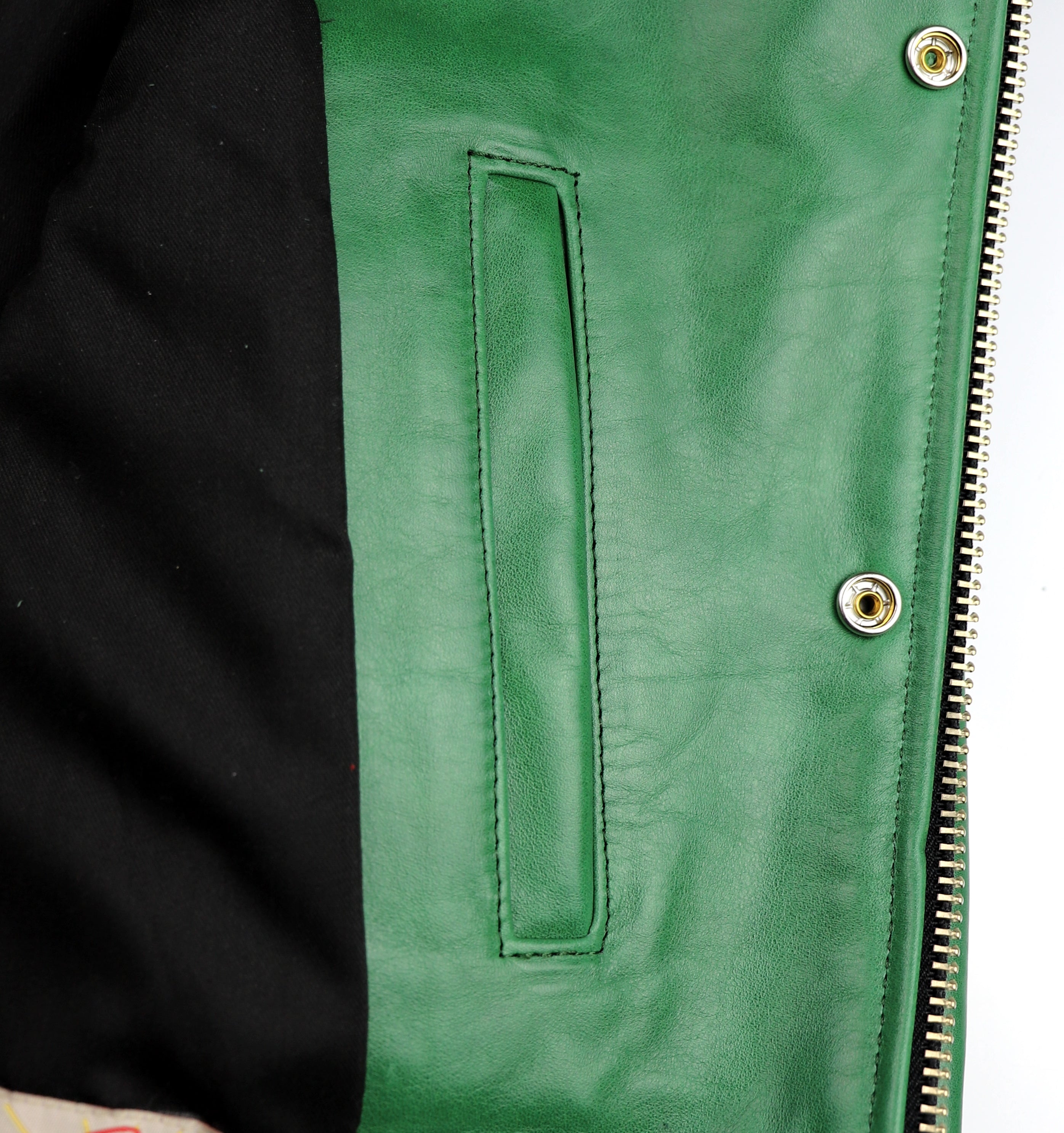 SOLD
Vanson Women's Portland, Green Apple Cascadia Organica, size Medium
Sold Out
 Vanson Women's Portland Jacket!  Our Women's Portland jacket is made with Green Apple Cascadia Organica cowhide and nickel hardware.  It has a lightweight black rayon lining, shoulder gussets, shoulder and elbow quilting, double-ended main zipper and a left side leather-lined interior pocket.
Our Cascadia Organica cowhide is the perfect union of beautiful leather and ecological stewardship.  While all of our leathers are sourced and tanned using the best practices in both chrome and vegetable tanning, Cascadia Organica is the next level of innovation.  This leather is tanned using a food industry by-product—olive leaves that are shed in olive groves in Spain, the world leader in olive oil production.  The tanning solution derived from olive leaves does not require new tanning methods or equipment, which makes the transition to a sustainable tanning solution economically practical.  In addition to the renewable aspect of the tanning agent, this solution meets a safety standard high enough that it is technically drinkable!  While olive leaf "tea" may not be your drink of choice, Cascadia Organica is setting the bar high for the future of leather tanning.
Cascadia Organica has a beautiful beginning, but the final result is an unrivaled reward.  The colors are brilliant and deep, highlighted by a lightly polished texture that glows in natural light.  The leather has a medium soft hand that gives a jacket structure but will quickly shape with wear.  The grain has natural variety that can be seen throughout the hide.  Character marks are also visible, giving more life and interest to this distinctive leather.  Thickness is 1.1-1.3mm.  Cascadia Organica is available from Thurston Bros. for off-the-rack and custom jackets.
Please contact us at sales@thurston-bros.com if you have questions or would like to order this style with custom lengths and/or features.