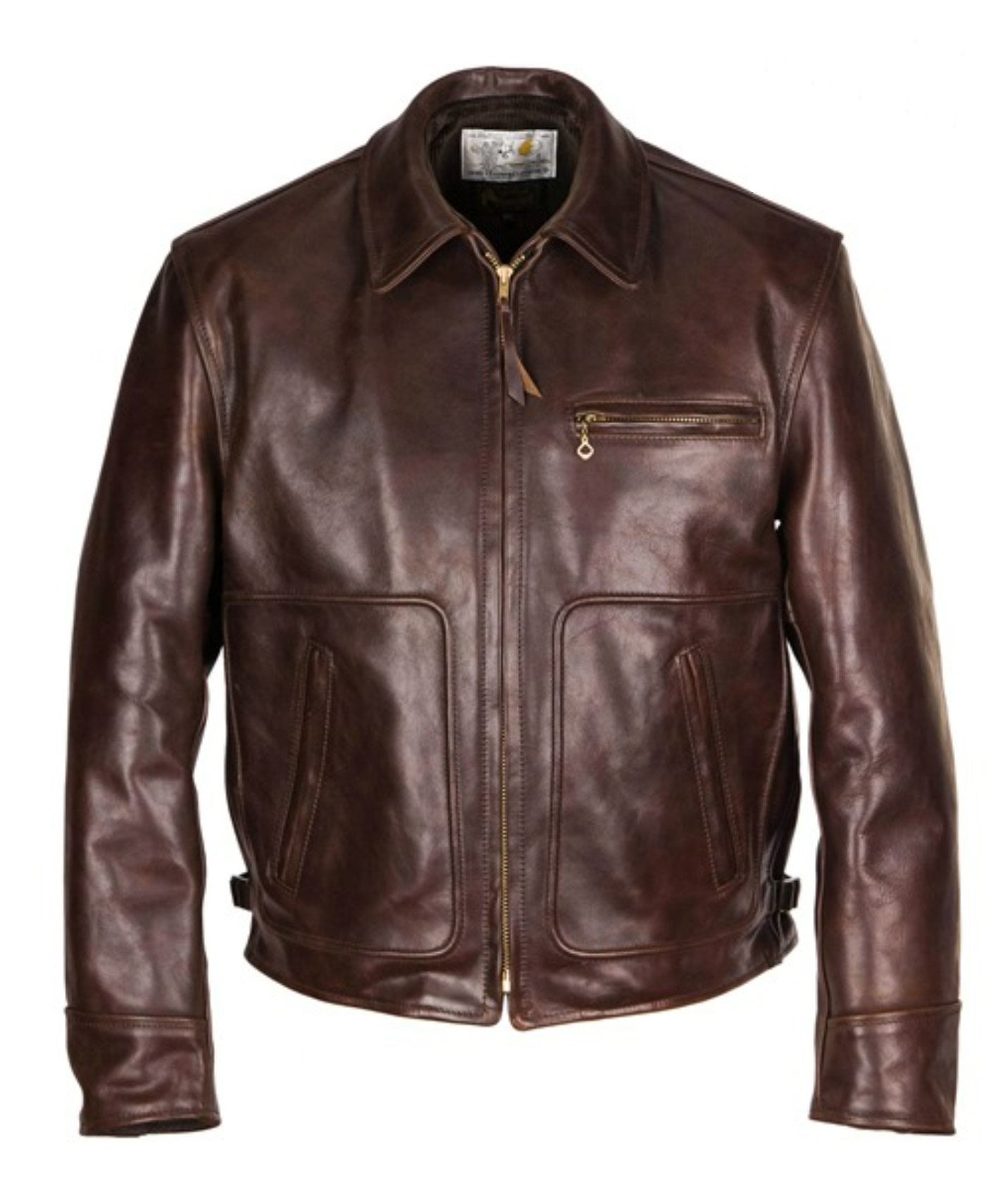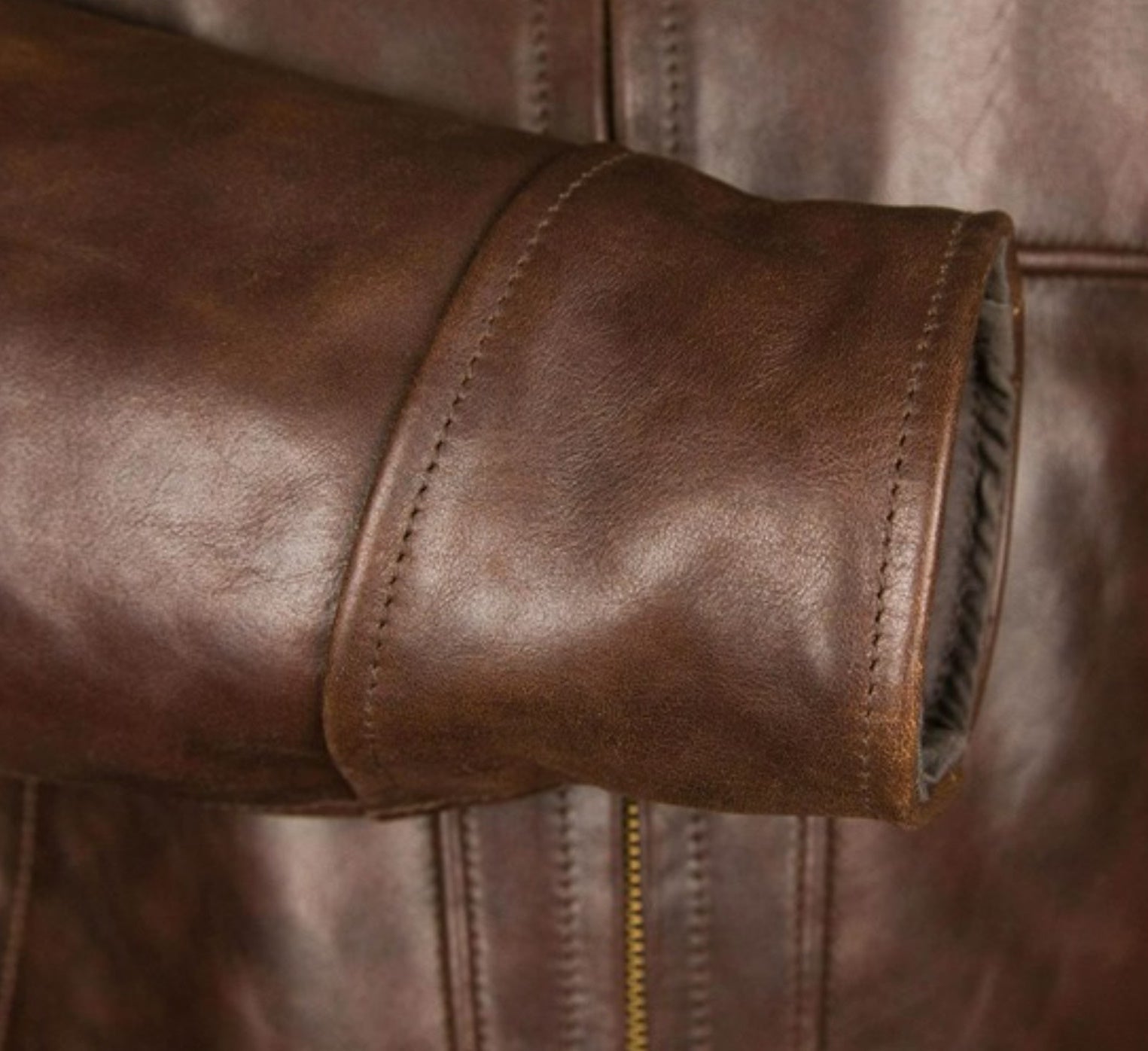 Aero Leather Clothing
Aero Montgomery
$ 1,129.99
The stylish Montgomery leather jacket is a replica of 1950s jacket.  This very popular design in the 1950s was offered in different versions by Monarch, Sears and Montgomery Ward. The fit is somewhere between the 1950s Half Belt and a waisted Highwayman.  It uses the same basic pattern block and length with an adjustable hem. There is a high yoke in an otherwise fairly plain back design, while the front has a very stylish corded rectangle surrounding the two patch pockets.  
Every now and again a design slips off the radar and somehow this original Aero design has been missing from the Aero range for over 20 years despite being one of the best sellers during its 1986-1993 heyday! A recent trade-in of an original has rekindled Aero's determination to put this handsome jacket back into full production.
Like all Aero jackets, the Montgomery can be ordered with a variety of linings, hardware finishes/styles, and thread colors. Interior pockets are also available. Click HERE for more information on ordering a custom Aero jacket!
This product page is for the payment to start the custom order process for a custom Montgomery.  The payment is for the base price of the Montgomery plus the shipping for the fit jacket.  You can read more about the fit jacket process our Custom Aero page!  The costs for extra items are listed on the Custom Aero page.
To find out what we currently have in stock in the Aero Montgomery, contact us at sales@thurston-bros.com. You can also contact us for professional sizing for this style.
For information on exchanges, shipping, payments, etc., go to our Store Policies and Information page.