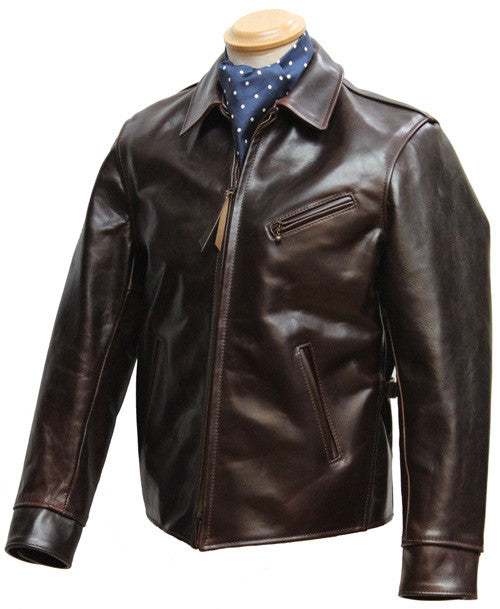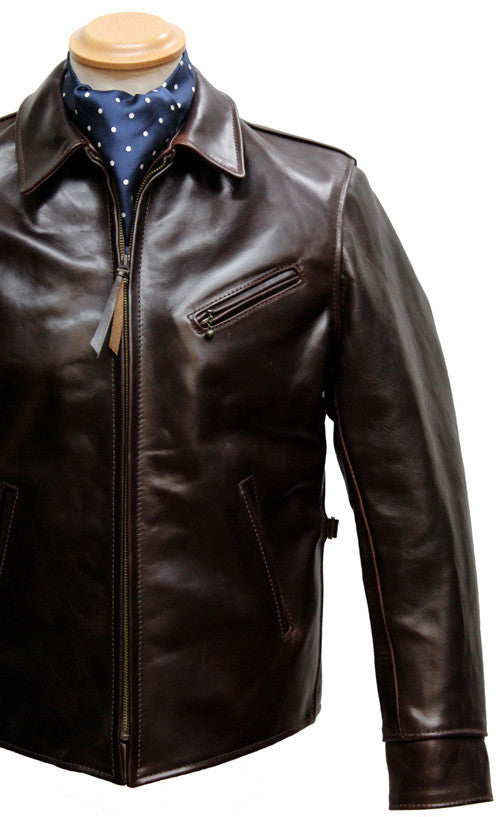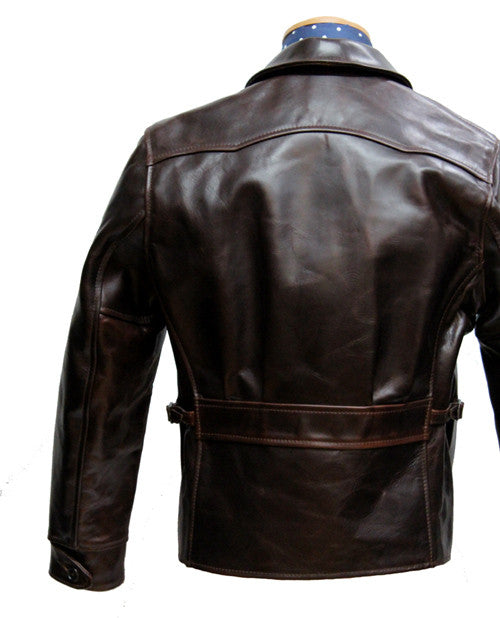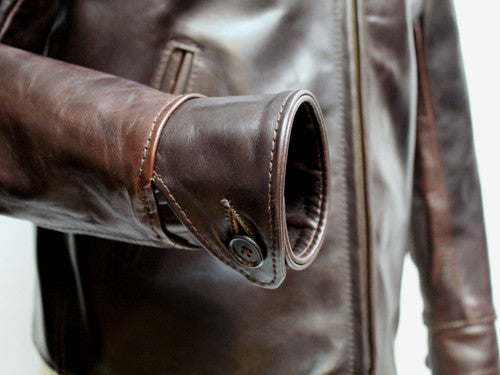 Aero Leather Clothing
Aero 1930s Half Belt
$ 1,129.99
This is Aero's version on the classic late 1920s/early 1930s half belted horsehide jacket. The back is a half belt with a four-section back: large back panel with top yoke, false belt and a lower back panel with buckle fastening at the sides.
The side pocket angle and the top pocket angle are fractionally different from Aero's later 1950s Half Belt. The cuff has a button closure that is typical of 1920s and 1930s jackets.  The jacket also has a dropped front, which gives this "shorter" jacket a longer appearance.
The Aero 1930s Half Belt is designed for harsh climates and winter wear--an understated classic from an era where longevity was expect of a leather jacket, no matter how harshly it was treated. This jacket follows that admirable tradition and will, no doubt, become a family heirloom.
Like all Aero jackets, the 1930s Half Belt can be ordered with a variety of linings, hardware finishes/styles, and thread colors. Interior pockets are also available. Click HERE for more information on ordering a custom Aero jacket!
This product page is for the payment to start the custom order process for a custom 1930s Half Belt.  The payment is for the base price of the 1930s Half Belt plus the shipping for the fit jacket.  You can read more about the fit jacket process our Custom Aero page!  The costs for extra items are listed on the Custom Aero page.
To find out what we currently have in stock in the Aero 1930s Half Belt, contact us at sales@thurston-bros.com. You can also contact us for professional sizing for this style.
For information on exchanges, shipping, payments, etc., go to our Store Policies and Information page.