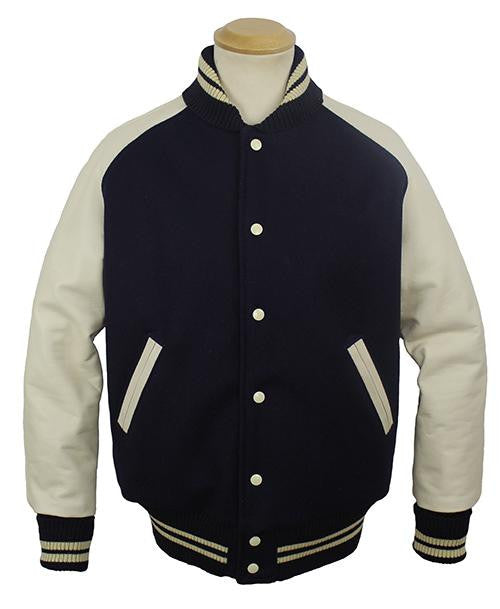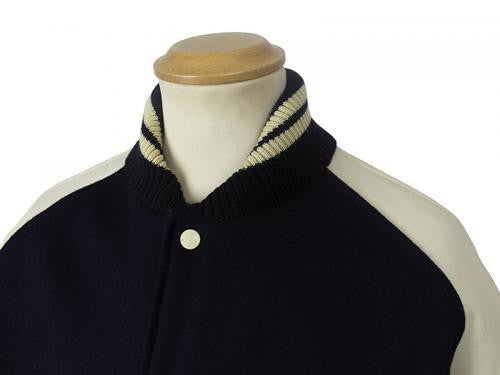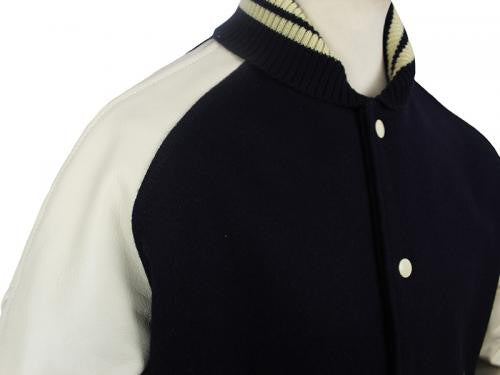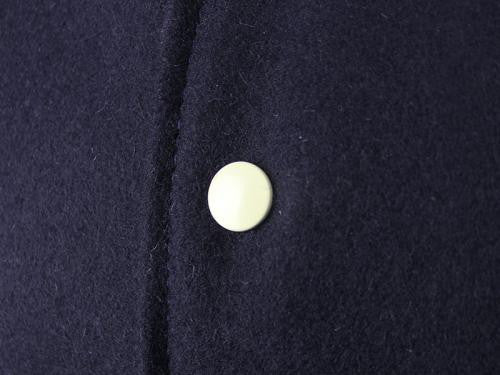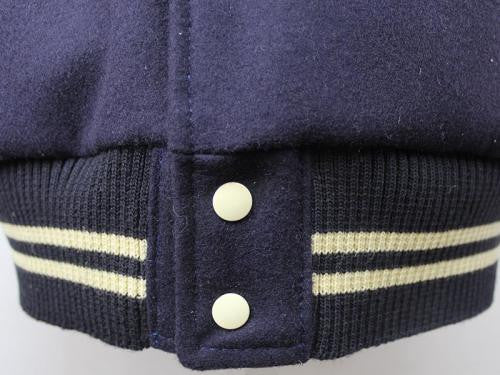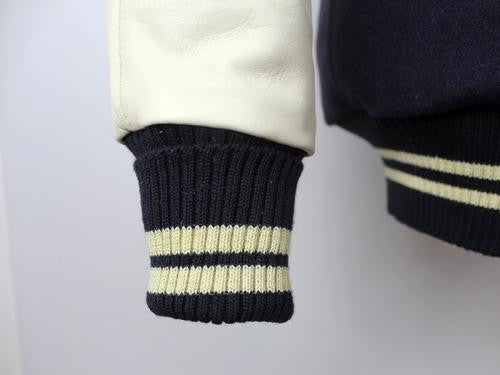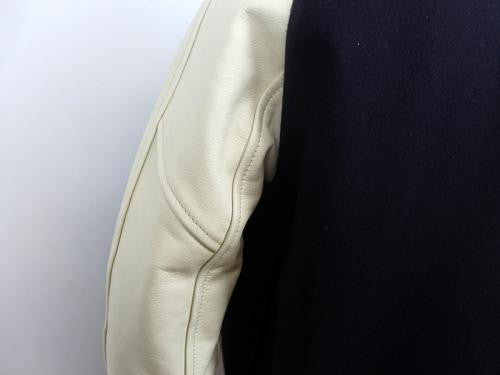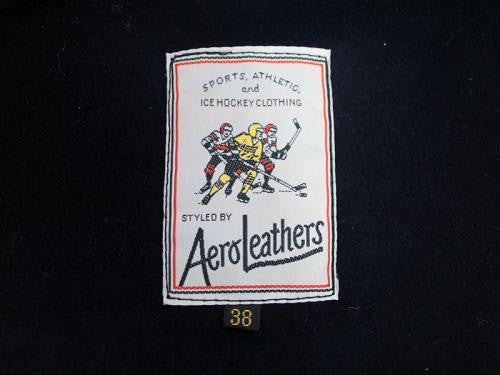 Aero Leather Clothing
Aero 1940s Lettermans Jacket
$ 969.99
Aero's 1940s Raglan Sleeve Letterman's Jacket is a classic post WW2 Wool and Horsehide Baseball Jacket.
Each jacket is hand cut from heavy duty Melton Wool and fitted with single width pure wool striped ribbed jersey which is far more typical of the era than the usual double thickness jersey that is de rigueur these days. The jacket is fully lined in thick cotton drill.
The Shawl Collar and the raglan Horsehide leather sleeve are typical features of the 1940s, but very rare in modern reproductions. The look is completed with contrasting color studs!
The Aero 1940s Lettermans Jacket is available in a number of colors of Melton Wool, Mid-Weight Horsehide and Cotton Drill. Click HERE for more information on ordering a custom Aero jacket!
This product page is for the payment to start the custom order process for a custom 1940s Lettermans Jacket.  The payment is for the base price of the 1940s Lettermans Jacket plus the shipping for the fit jacket.  You can read more about the fit jacket process our Custom Aero page!  The costs for extra items are listed on the Custom Aero page.
To find out what we currently have in stock in the Aero 1940s Lettermans Jacket, contact us at sales@thurston-bros.com. You can also contact us for professional sizing for this style.
For information on exchanges, shipping, payments, etc., go to our Store Policies and Information page.