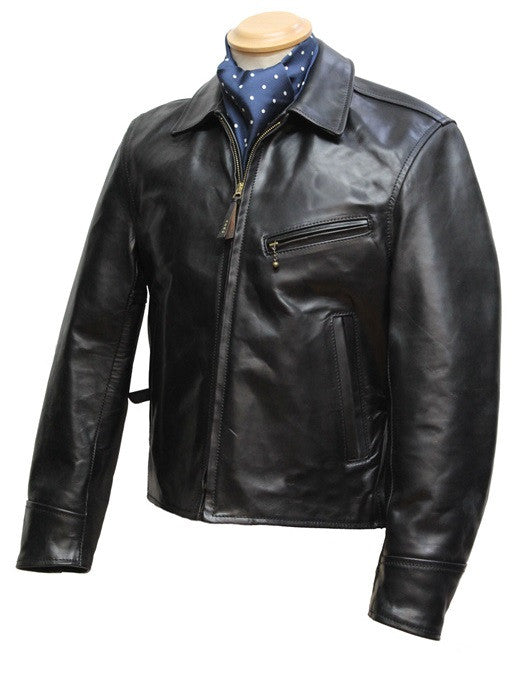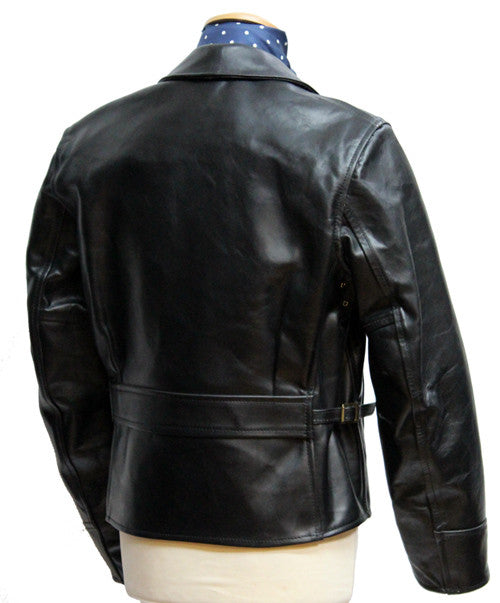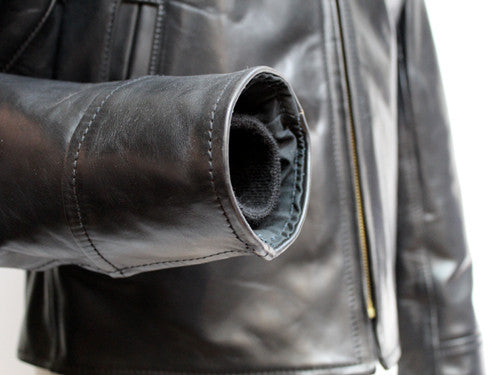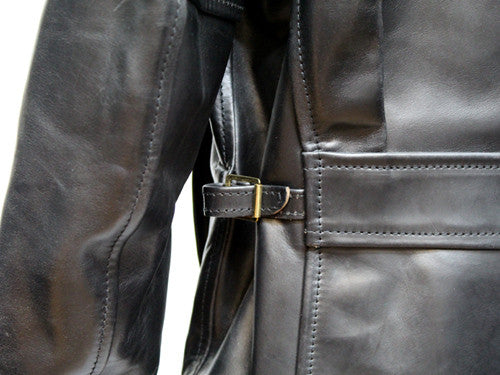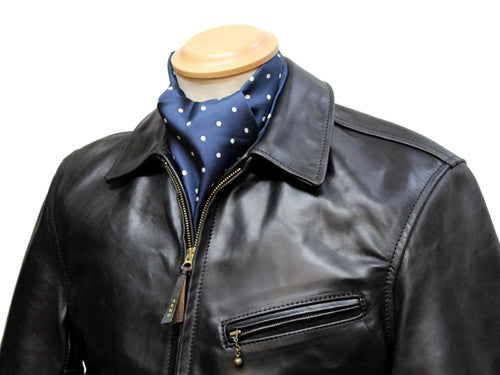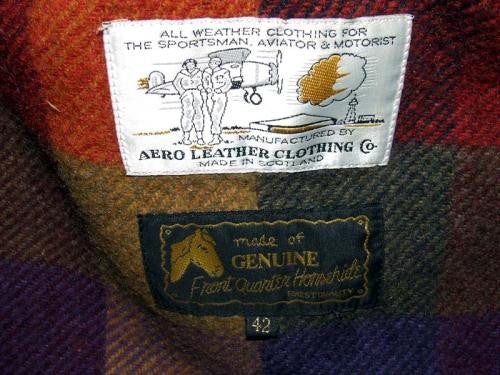 Aero Leather Clothing
Aero 1950s Half Belt
$ 1,129.99
The 1950s Half Belt is the classic zippered civilian jacket. From the start of the 30's, when the first zippered leather jackets were made, to the end of the 50's when supplies of good horsehide became scarce, half belted horsehide jackets were produced by countless local manufacturers across North America. The fact so many of these jackets still exist today, in eminently wearable condition, is a tribute to their manufacturer and the fact that they were made using US chrome-tanned front quarter horsehide.

The Aero 1950s Half Belt features a pleated back with false half belt and side adjusting straps. This style has a three-pocket front design: a zippered breast pocket, with two slash hand warmer pocket. It has typical American straight cuffs with knit storm cuffs to provide extra protection against the elements.
The 1950s Half Belt can be custom built in a variety of leathers, including Vicenza Italian veg-tanned horsehide, Goatskin, Chromexcel Steerhide, and Chromexcel FQHH. Each jacket is specified to be 1950s period-correct with one chest pocket and two hand warmer pockets.

Like all Aero jackets, the 1950s Half Belt can be ordered with a variety of linings, hardware finishes/styles, and thread colors. Interior pockets are also available. Click HERE for more information on ordering a custom Aero jacket!
This product page is for the payment to start the custom order process for a custom 1950s Half Belt.  The payment is for the base price of the 1950s Half Belt plus the shipping for the fit jacket.  You can read more about the fit jacket process our Custom Aero page!  The costs for extra items are listed on the Custom Aero page.
To find out what we currently have in stock in the Aero 1950s Half Belt, contact us at sales@thurston-bros.com. You can also contact us for professional sizing for this style.
For information on exchanges, shipping, payments, etc., go to our Store Policies and Information page.