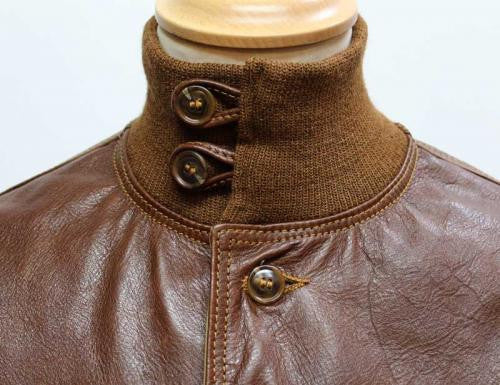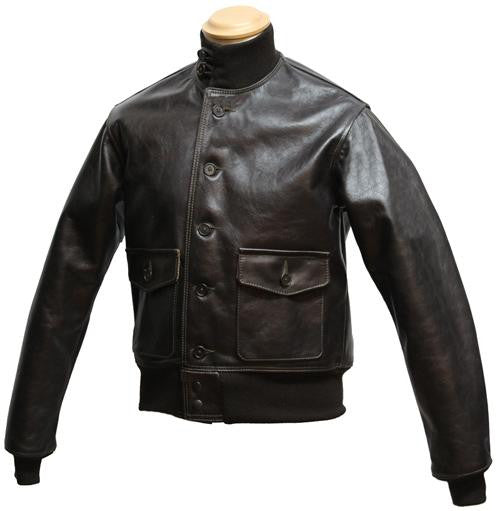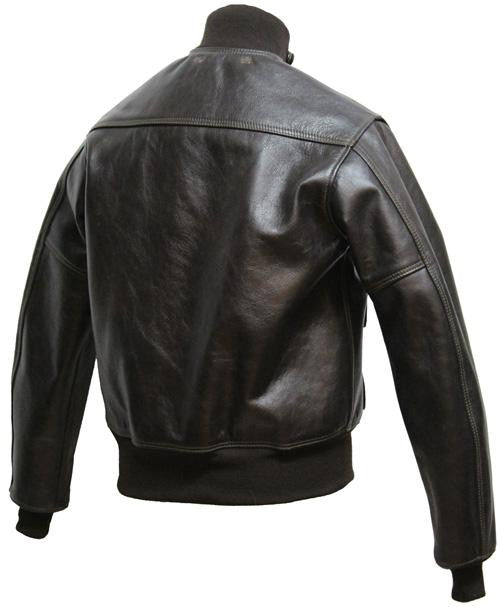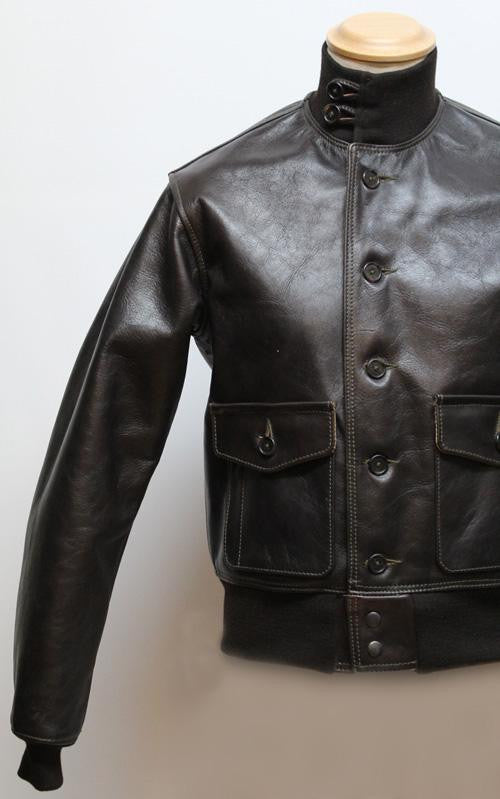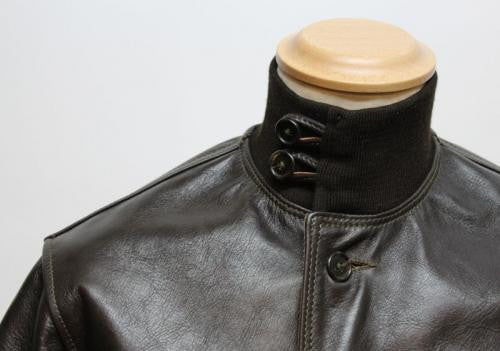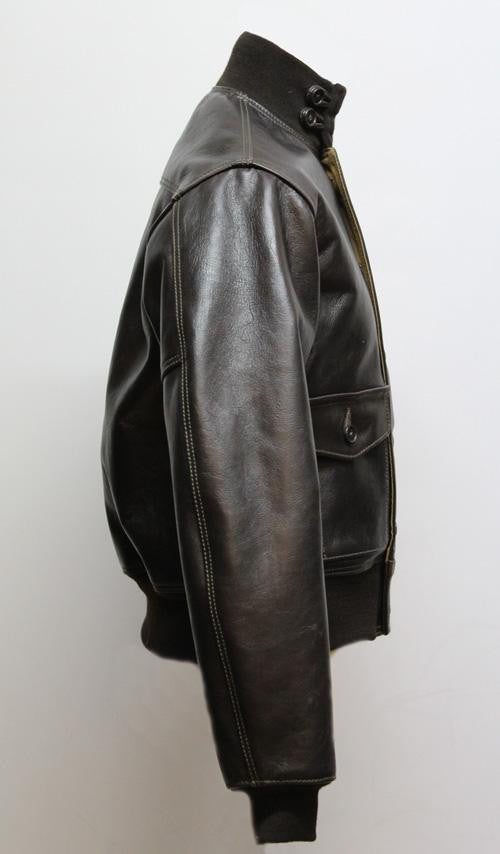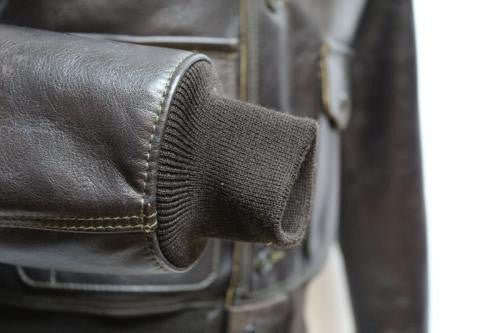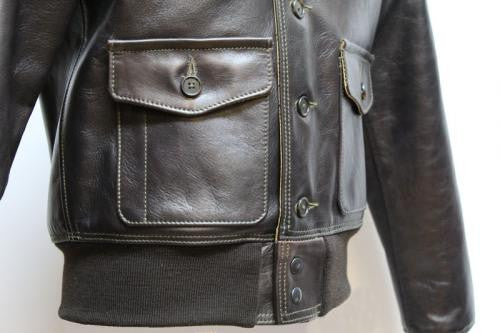 Aero Leather Clothing
Aero A-1
$ 1,069.99
The Type A-1 jacket was used as a summer flying jacket and was standardized for use on November 7th, 1927.

This original jacket was made from Cape Sheep Leather, had a cotton lining, wool knitted cuffs, and waistband. Aero's reproduction is the knitted collar version with flapped pockets with button closures that are placed low on the body.

The Type A-1 has five central buttons for closure with two buttons for neck fastening. The buttons on an Aero Type A-1 are hand sewn for extra durability. It has two snap buttons that fasten the bottom of the jacket. The back of this jacket has two leather panels--a top, straight yolk and a lower jacket portion.

The A-1 could still be found in limited use during WWII and was finally taken out of duty on September 29th, 1944, after stocks were exhausted.
The A-1 style can be specified in a variety of leathers, but Thurston Bros. recommends Vicenza Italian veg-tanned horsehide for this jacket. Click HERE for more information on ordering a custom Aero jacket!
This product page is for the payment to start the custom order process for a custom A-1.  The payment is for the base price of the A-1 plus the shipping for the fit jacket.  You can read more about the fit jacket process our Custom Aero page!  The costs for extra items are listed on the Custom Aero page.
To find out what we currently have in stock in the Aero A-1, contact us at sales@thurston-bros.com. You can also contact us for professional sizing for this style.
For information on exchanges, shipping, payments, etc., go to our Store Policies and Information page.