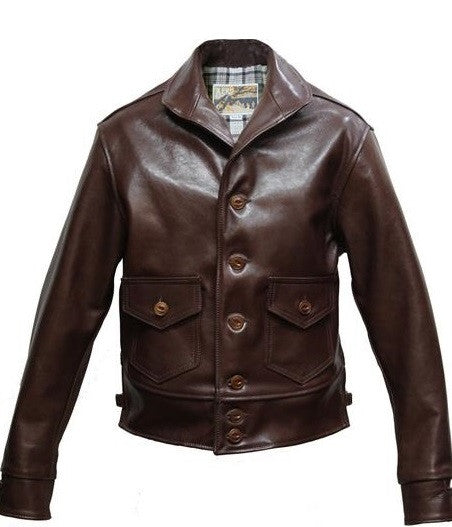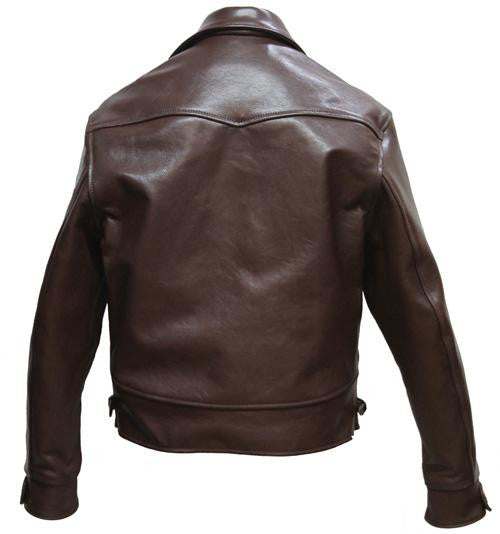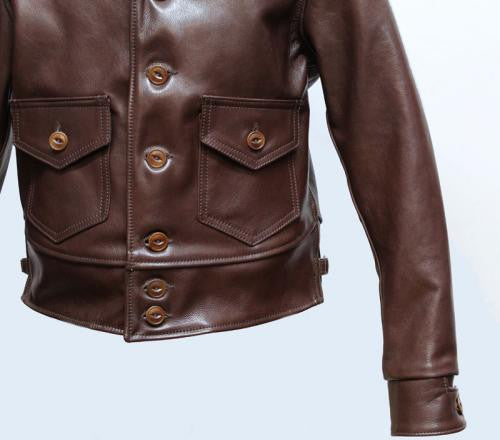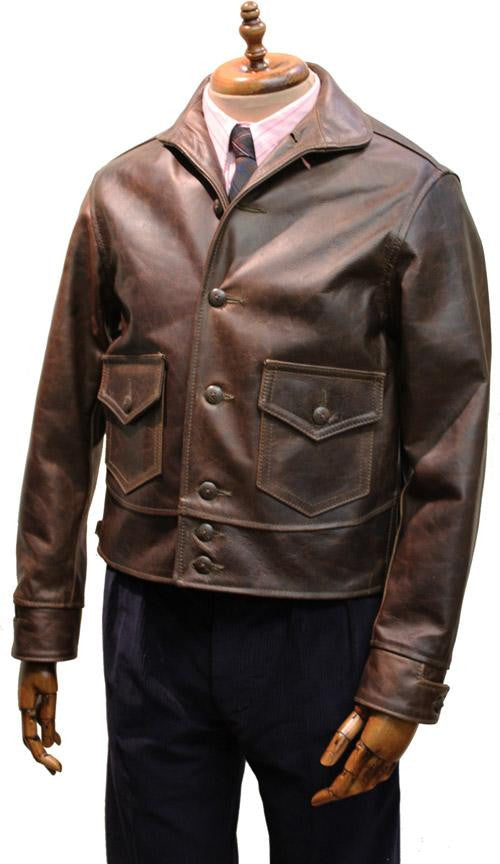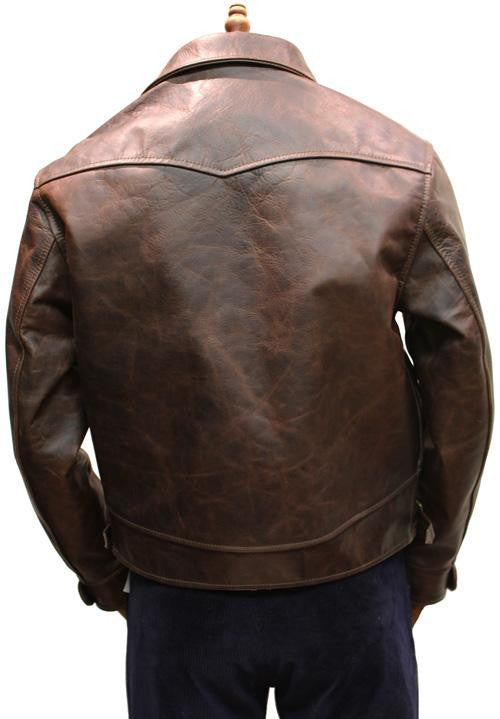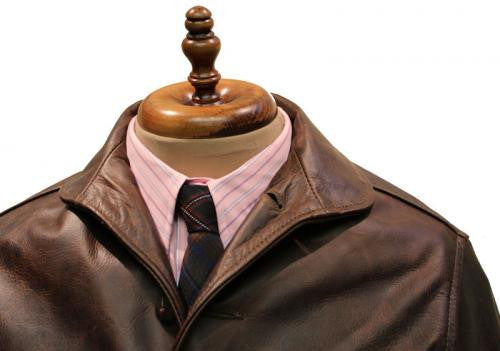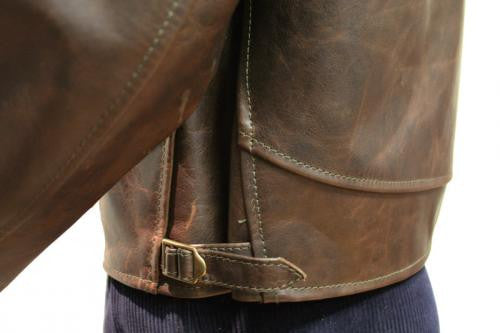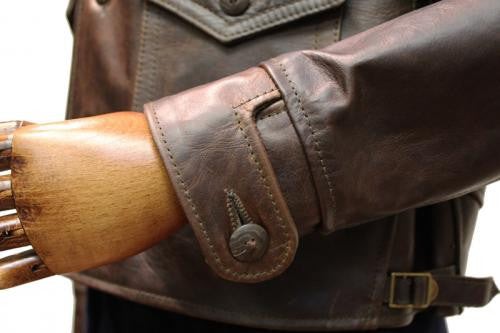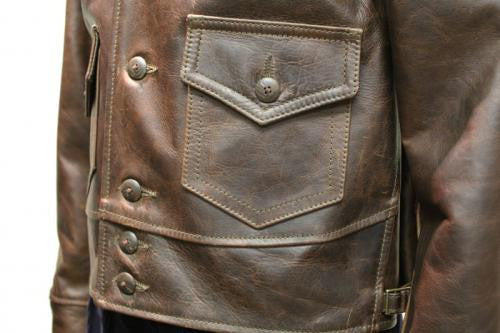 Aero Leather Clothing
Aero Aeromarine
$ 1,199.99
Fifteen years ago Aero acquired an original early 1920s button-up jacket and it has taken well over a decade to get this classic shawl collar flight jacket patterned and into production!
The Aeromarine is essentially a forerunner of the Type A-1 with a button-up front first seen in the early 1920s. The fit is typical 1920s with high armholes, neat fitting body and waist adjustment over the triangular inset at the sides.
These stylish jackets were originally produced by a variety of manufacturers, so rather than offer a clone of any one particular maker, Aero has created a new version. They've taken the pattern from their original archive jacket and then tweaked the styling with minor detailing found on one or two other period examples. This version is named "The Aeromarine" after The Aeromarine and Motor Company of Keyport, New Jersey, one of the earliest manufactures of Flying Boats.
This style can be specified in a variety of leathers, including Chromexcel steerhide, Chromexcel front quarter horsehide or Italian Vicenza veg-tanned horsehide. 
Like all Aero jackets, the Aeromarine can be ordered with a variety of linings, hardware finishes/styles, buttons and thread colors. Interior pockets are also available. Click HERE for more information on ordering a custom Aero jacket!
This product page is for the payment to start the custom order process for a custom Aeromarine.  The payment is for the base price of the Aeromarine plus the shipping for the fit jacket.  You can read more about the fit jacket process our Custom Aero page!  The costs for extra items are listed on the Custom Aero page.
To find out what we currently have in stock in the Aero Aeromarine, contact us at sales@thurston-bros.com. You can also contact us for professional sizing for this style.
For information on exchanges, shipping, payments, etc., go to our Store Policies and Information page.