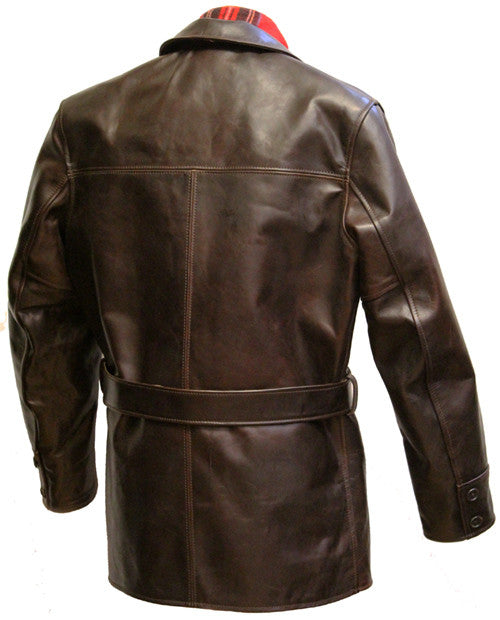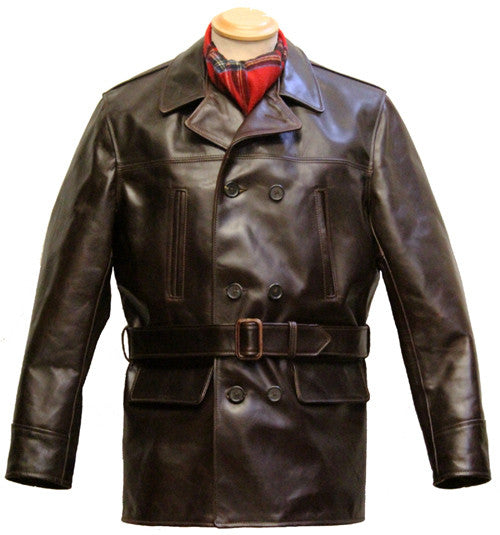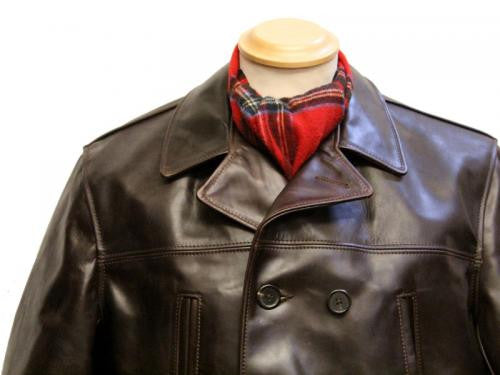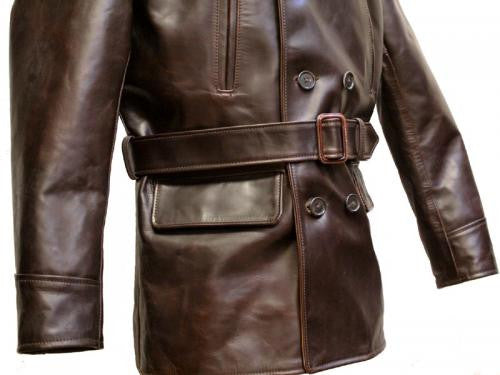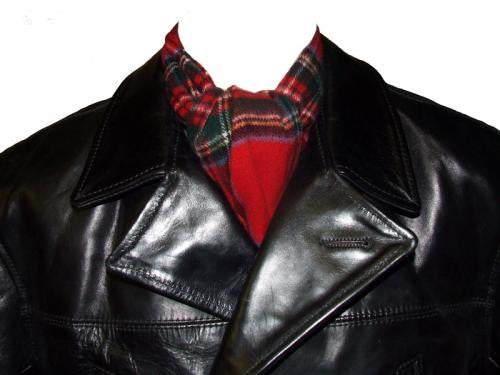 Aero Leather Clothing
Aero Barnstormer
$ 1,229.99
As technology extended both the distances aircraft could travel and the height that could be obtained, an urgent need arose for suitable flight clothing that was warm, relatively water proof, and trim-fitting. The Barnstormer was inspired by the American contributions to this iconic addition to leather outerwear!
Aero's double-breasted four-pocket coat is considerably shorter than an original design, but it provides all the protection without the bulk and discomfort of a full-length coat. This shorter version was so popular back in the day, many US manufacturers produced a near identical item right through to the late 1930s; they used a horsehide exterior while the linings varied from the heavy horse blanket material to the more luxurious, lighter weight yet warmer, alpaca wool imported from Peru.

A typical example of this "Barnstormer", as it became universally known, can be found in the Sears catalogs of the 1930s. The flying leather necks, cargo, and mail pilots of the 1930s faced long hauls in bitter weather conditions with only their flying coats to keep the elements at bay. Their first choice was a double-breasted horsehide leather coat, chosen for its warmth, strength, and durability...all the hallmarks of an Aero garment!

The Aero Barnstormer has four deep pockets, hand-sewn buttons, and pure wool knitted storm cuffs set into the cotton sleeve lining for weather resistance.
Like all Aero jackets, the Barnstormer can be ordered with a variety of linings, hardware finishes/styles, and thread colors. Interior pockets are also available. Click HERE for more information on ordering a custom Aero jacket!
This product page is for the payment to start the custom order process for a custom Barnstormer.  The payment is for the base price of the Barnstormer plus the shipping for the fit jacket.  You can read more about the fit jacket process our Custom Aero page!  The costs for extra items are listed on the Custom Aero page.
To find out what we currently have in stock in the Aero Barnstormer, contact us at sales@thurston-bros.com. You can also contact us for professional sizing for this style.
For information on exchanges, shipping, payments, etc., go to our Store Policies and Information page.