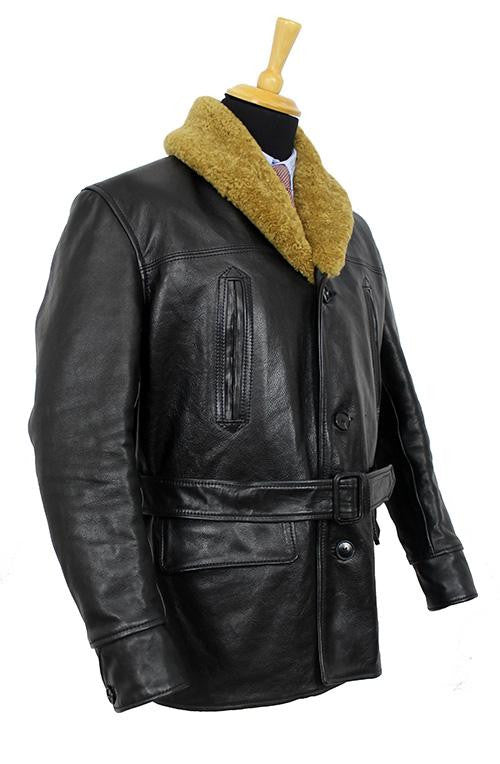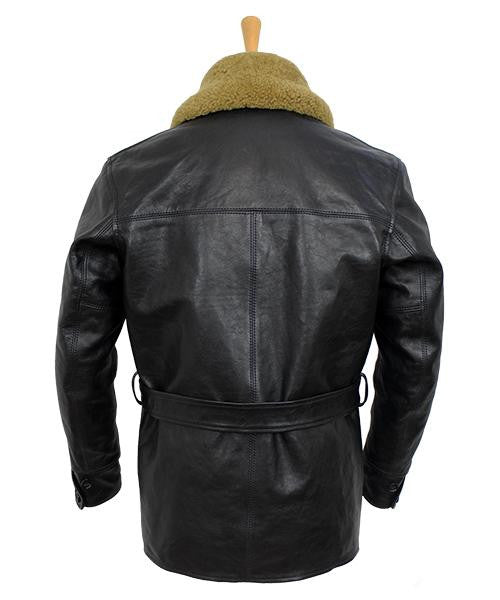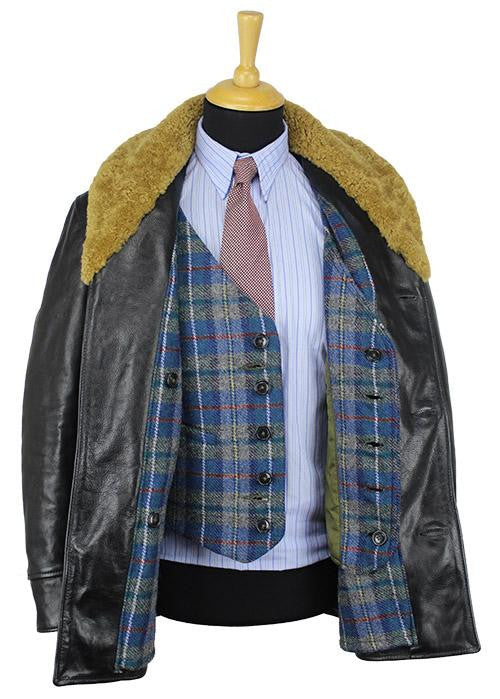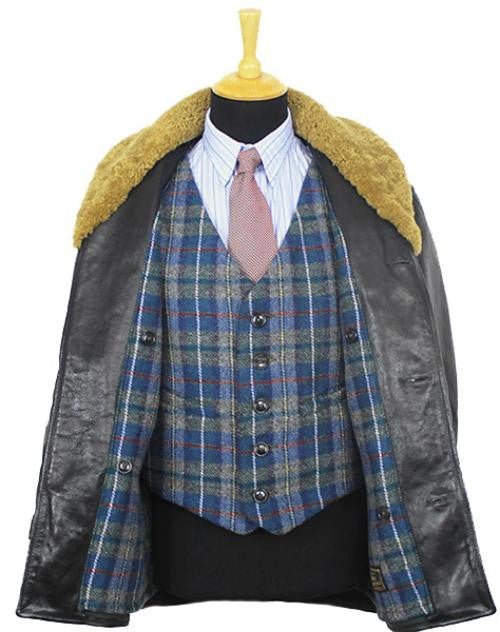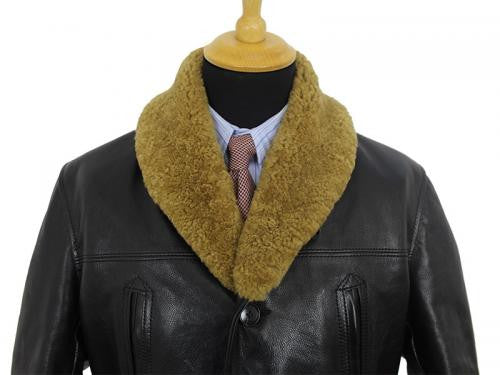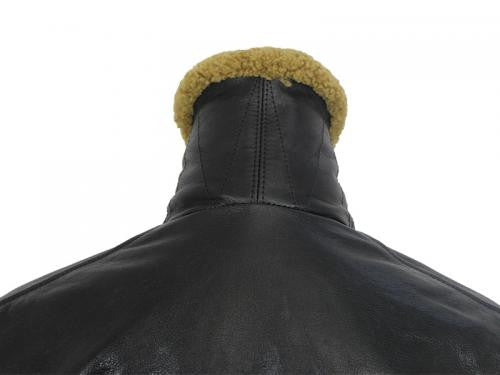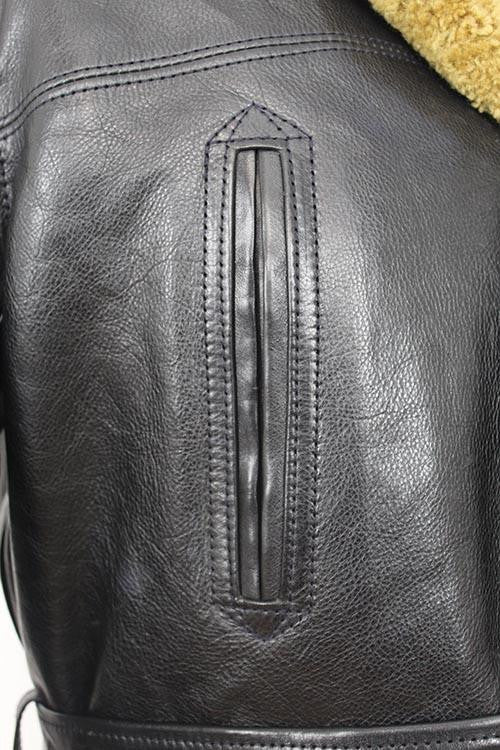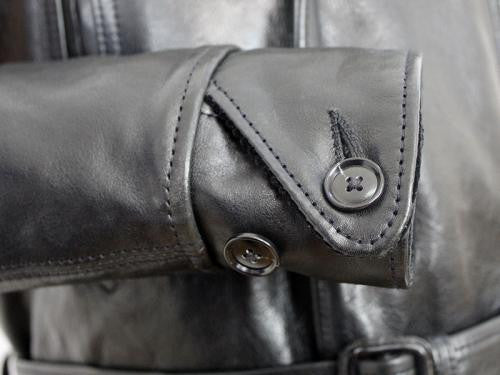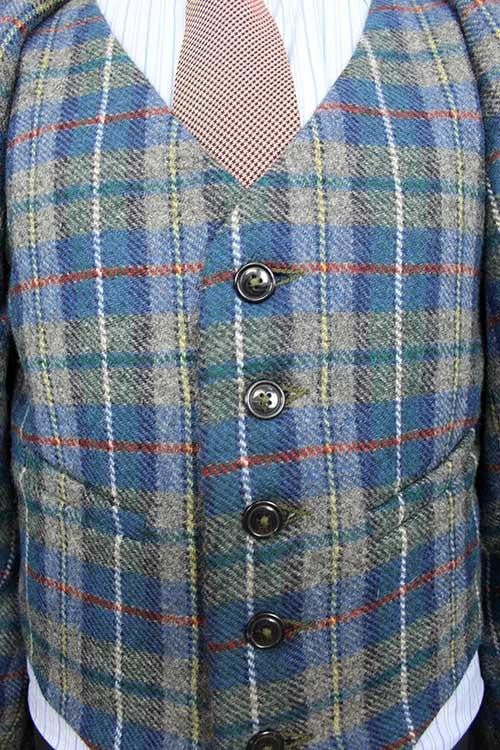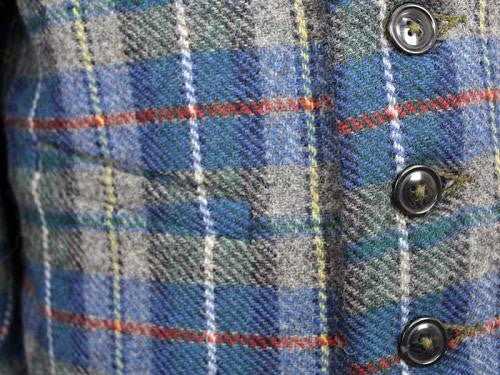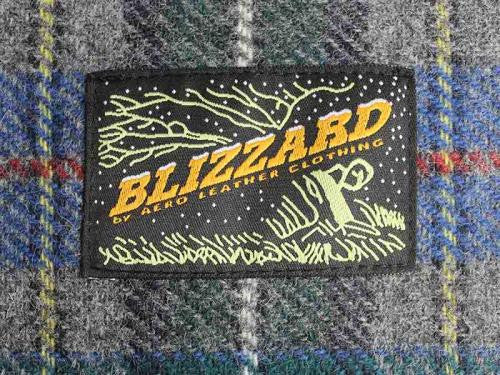 Aero Leather Clothing
Aero Blizzard
$ 1,259.99
The Aero "BLIZZARD" is, as the name suggests, the perfect coat for the very worst of weather. Practical and purpose-built, this son of the famous "BARNSTORMER" stands out for bringing style to the catalog of extreme foul weather garments!
The sheepskin shawl collar and the Horsehide outer shell of this coat hide a unique and practical lining--an inner waistcoat cut from the highest grade heavy wool checked blanket woven in Italy. In Aero's quest to create the ultimate winter coat, both in terms of practicality and of style, they've grafted a set of matching waistcoat fronts into the side and shoulder seams of the lining.  The waist coats are not removable, but they can be worn in three different positions:
For a dressier look and for added protection from a head wind it should be worn as a traditional waistcoat, to all intents and purposes giving the appearance of a coat worn over a waistcoat in matching wool.
For a less formal look the waistcoat panels can be buttoned back neatly against the side seams where they can't be seen, even if the coat is worn open.
The third alternative is to button the waistcoat in the usual way before putting the coat on; the waistcoat then sits between the wearer's back and the outer shell, giving greatly improved protection for the worst types of weather coming from behind.
The jacket features four deep pockets lined in Moleskin for warmth. The jacket also features a full-length detachable belt to keep any storm at bay and an extra button to draw the shawl collar in tight at the neck.
Inquire with us to find out what leathers and linings are available for the Aero Blizzard. Click HERE for more information on ordering a custom Aero jacket!
This product page is for the payment to start the custom order process for a custom Blizzard.  The payment is for the base price of the Blizzard plus the shipping for the fit jacket.  You can read more about the fit jacket process our Custom Aero page!  The costs for extra items are listed on the Custom Aero page.
To find out what we currently have in stock in the Aero Blizzard, contact us at sales@thurston-bros.com. You can also contact us for professional sizing for this style.
For information on exchanges, shipping, payments, etc., go to our Store Policies and Information page.