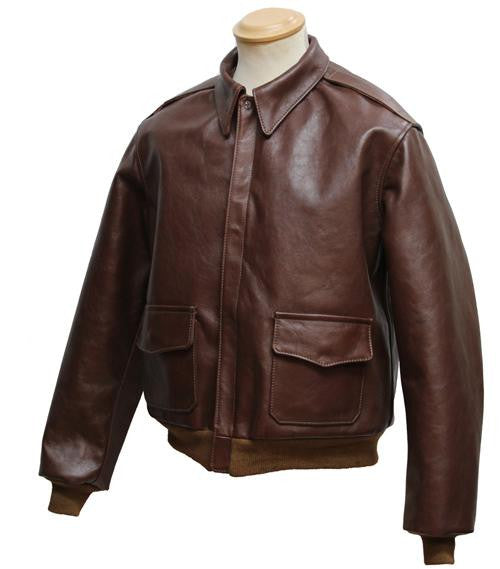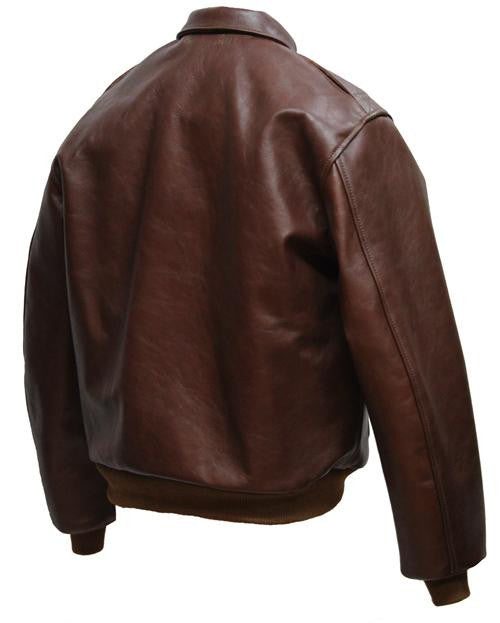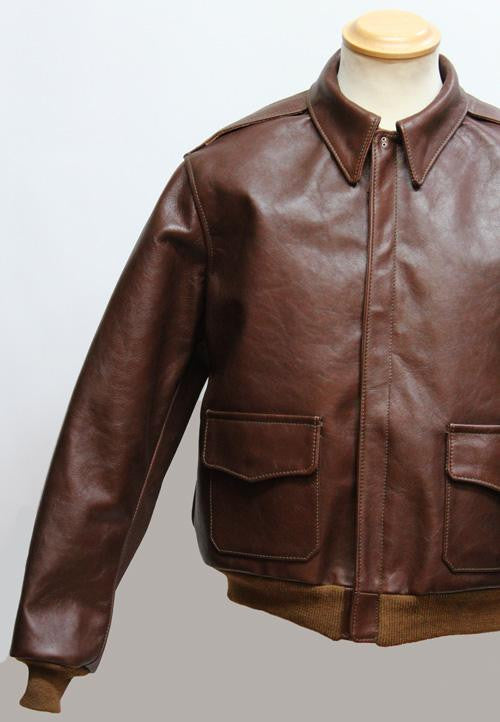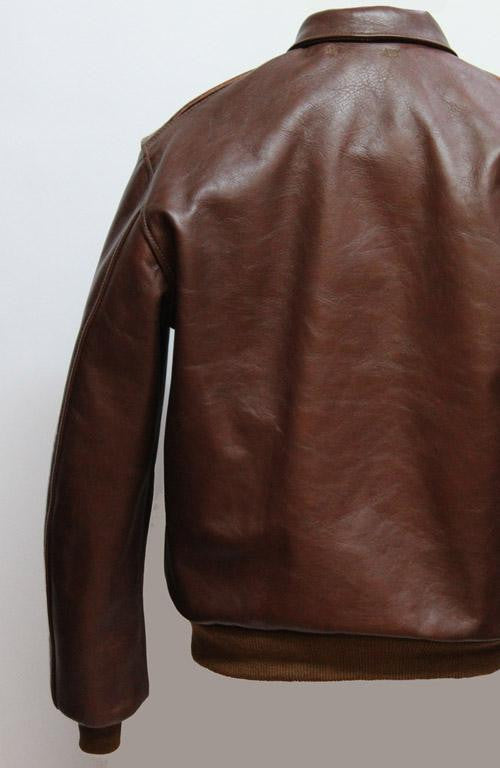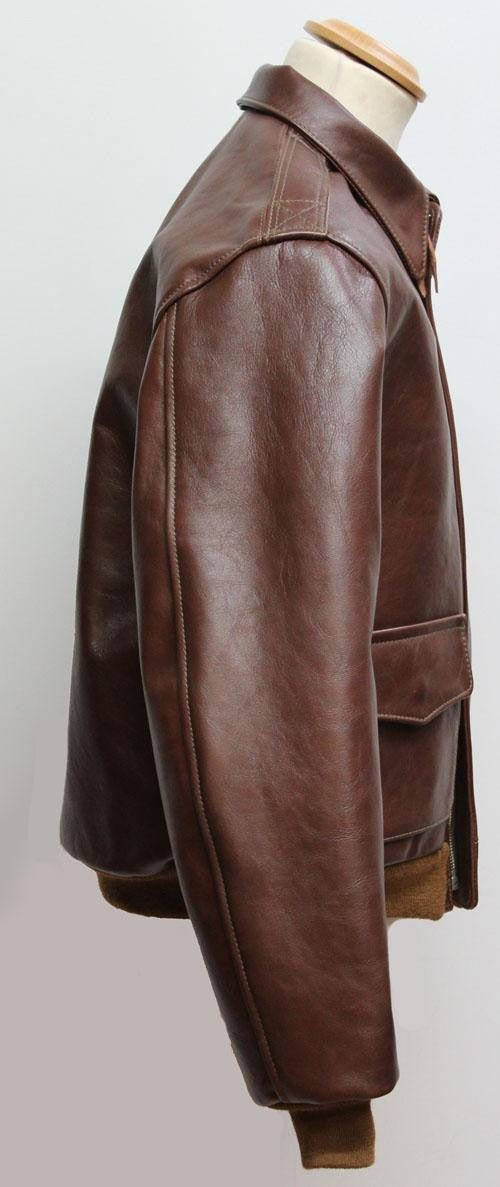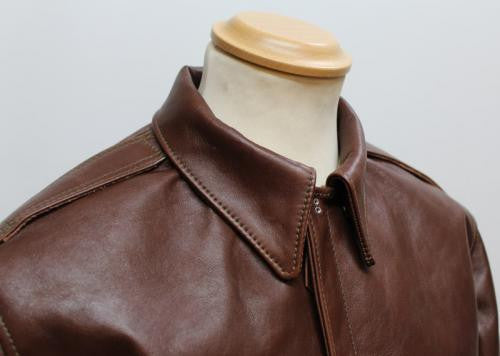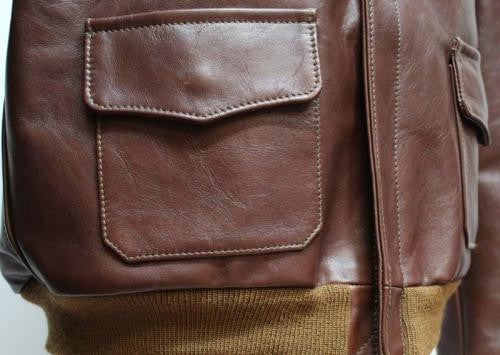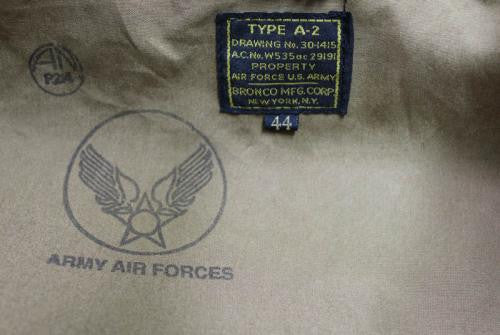 Aero Leather Clothing
Aero Bronco W535AC29191 Type A-2
$ 1,099.99
This is the latest military jacket to be upgraded, Aero's version of the Bronco Type A-2.

That said, there wasn't much to upgrade, since Aero's "Bronco", like the original, has always been available in both horsehide and goatskin. All detailing is 100% correct: the patterns are taken from original USAAF issue jackets so the fit is identical to the WW2 jacket; the sleeves have the wider wrist; the specific top stitch style on the seams and epaulet box; the beveled pockets, etc. The lining is the correct shade of pale mustard.

Originally Bronco used both Talon and Crown zippers on this contract. The stock zipper is a high grade Japanese re-manufactured Talon WW2 alloy zipper.

The Aero Bronco W535AC29191 Type A-2 style can be specified in a variety of leathers, but Thurston Bros. recommends Vicenza Italian veg-tanned horsehide for this jacket. Click HERE for more information on ordering a custom Aero jacket!
This product page is for the payment to start the custom order process for a custom W535AC29191 Type A-2.  The payment is for the base price of the W535AC29191 Type A-2 plus the shipping for the fit jacket.  You can read more about the fit jacket process our Custom Aero page!  The costs for extra items are listed on the Custom Aero page.
To find out what we currently have in stock in the Aero Bronco W535AC29191 Type A-2, contact us at sales@thurston-bros.com. You can also contact us for professional sizing for this style.
For information on exchanges, shipping, payments, etc., go to our Store Policies and Information page.