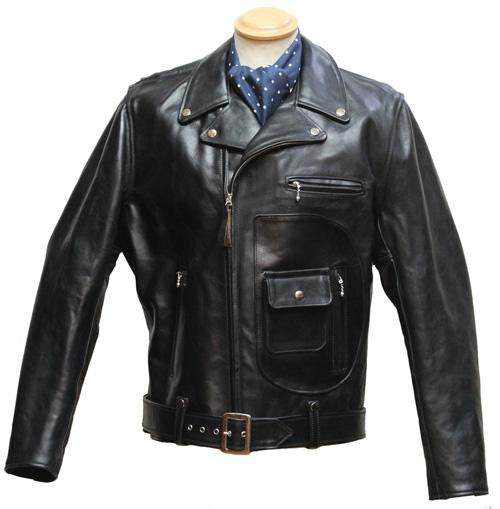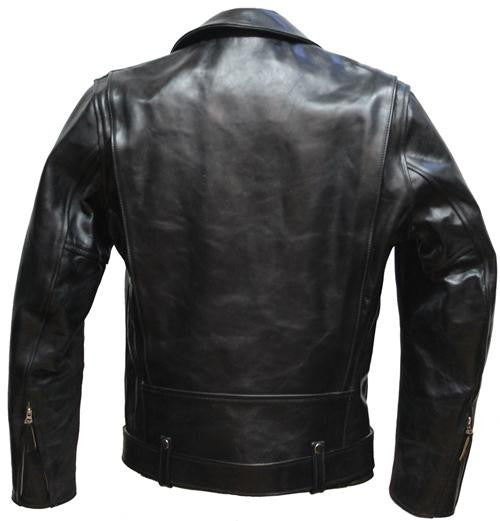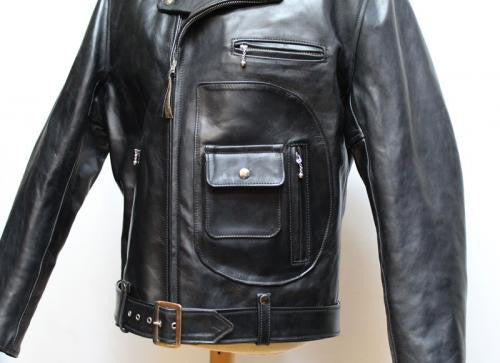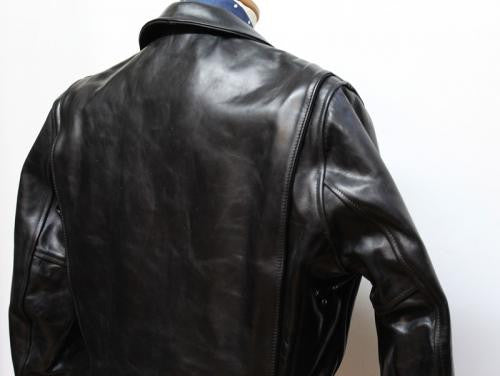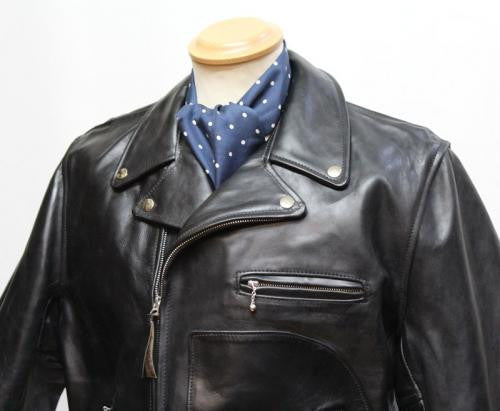 Aero Leather Clothing
Aero Daytona
$ 1,199.99
This unique Aero original recreates classic late 1940's styling in heavy front quarter horsehide! The classic "D" pocket jacket has four exterior pockets--a ticket pocket on the "D", a zip closing right hand side pocket, a zip closing left hand side pocket, and a smaller pocket on the left breast, all closing with ball & chain zippers. The cuffs are fitted with Talon zippers and the belt is full length and is removable. This jacket has a full action back that extends from the shoulders to the kidney panel.

The Daytona can be specified in a variety of leathers, including Chromexcel steerhide, Chromexcel front quarter horsehide or Italian Vicenza veg-tanned horsehide. The jacket has epaulets, shoulder gussets, a matching belt, and kidney panel.

The Daytona can also be made in a two-tone version.  The most pleasing combinations are Vicenza Horsehide Black and Seal, as well as Black with Brown Chromexcel Steerhide!
Like all Aero jackets, the Daytona can be ordered with a variety of linings, hardware finishes/styles, and thread colors. Interior pockets are also available. Click HERE for more information on ordering a custom Aero jacket!
This product page is for the payment to start the custom order process for a custom Daytona.  The payment is for the base price of the Daytona plus the shipping for the fit jacket.  You can read more about the fit jacket process our Custom Aero page!  The costs for extra items are listed on the Custom Aero page.
To find out what we currently have in stock in the Aero Daytona, contact us at sales@thurston-bros.com. You can also contact us for professional sizing for this style.
For information on exchanges, shipping, payments, etc., go to our Store Policies and Information page.