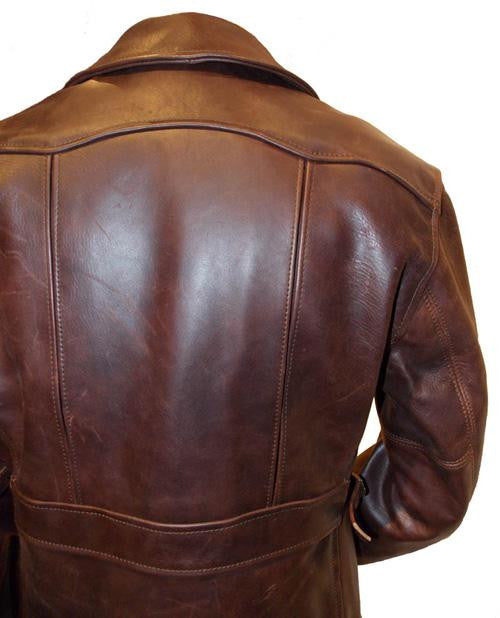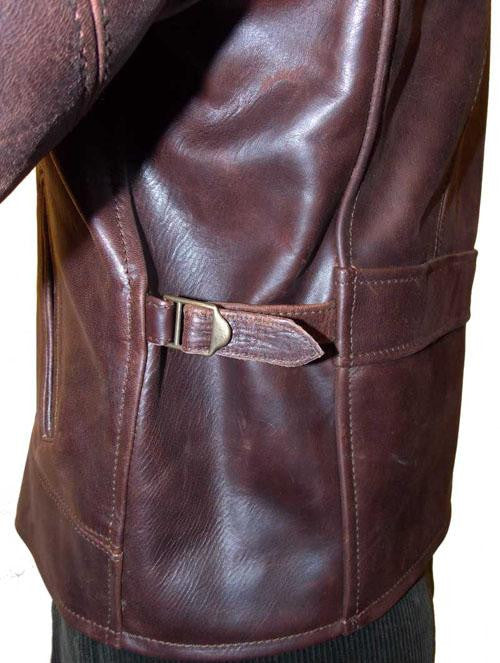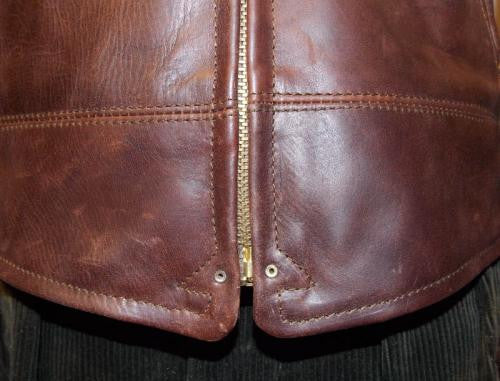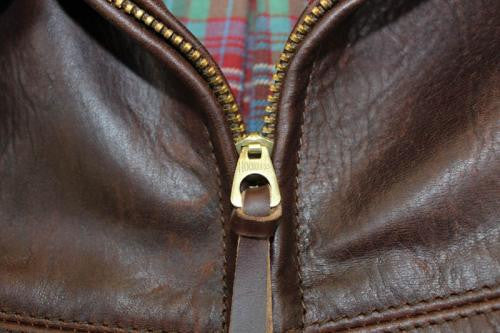 Aero Leather Clothing
Aero Dustbowl
$ 1,159.99
The design of this 1930s half belt reflects the enforced austerity brought on by The Great Depression. With money and resources stretched to their limits, jacket manufacturers were very conscious of saving as much leather as possible when designing a new jacket.

The Dustbowl fit is slim and neat, and, typical of the era, most of the seams on this multi-panel jacket are triple stitched which adds to the strength and the unique character of the jacket. The jacket is lined in heavy duty moleskin with cotton drill sleeve linings for ease of wear. The pockets are lined in moleskin and the label is true to 1930s design.
The Dustbowl is also available as a two-tone, which is in keeping with Depression-era inventiveness. At a time when money and resources were stretched to their limits, most jacket manufactures were very conscious of saving as much leather as possible when designing a new jacket. Hence the relative abundance of two-tone leather jackets in comparison to other eras.
While this was a popular fashion item among the playgrounds of Hollywood and Manhattan, for the poor working man it was a way to get a cheap leather jacket! Tailors strove to use every last piece of leather, putting together all manner of combinations of colors--fashion driven by need rather than design.

The Dustbowl can be specified in a variety of leathers, including Chromexcel steerhide, Chromexcel front quarter horsehide or Italian Vicenza veg-tanned horsehide.

Like all Aero jackets, the Dustbowl can be ordered with a variety of linings, hardware finishes/styles, and thread colors. Interior pockets are also available. Click HERE for more information on ordering a custom Aero jacket!
This product page is for the payment to start the custom order process for a custom Dustbowl.  The payment is for the base price of the Dustbowl plus the shipping for the fit jacket.  You can read more about the fit jacket process our Custom Aero page!  The costs for extra items are listed on the Custom Aero page.
To find out what we currently have in stock in the Aero Dustbowl, contact us at sales@thurston-bros.com. You can also contact us for professional sizing for this style.
For information on exchanges, shipping, payments, etc., go to our Store Policies and Information page.