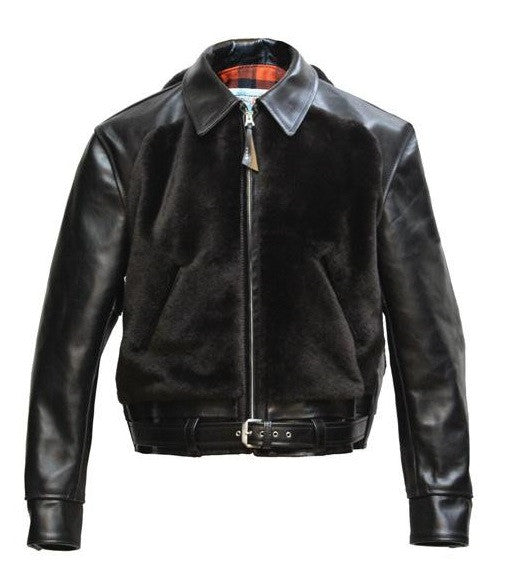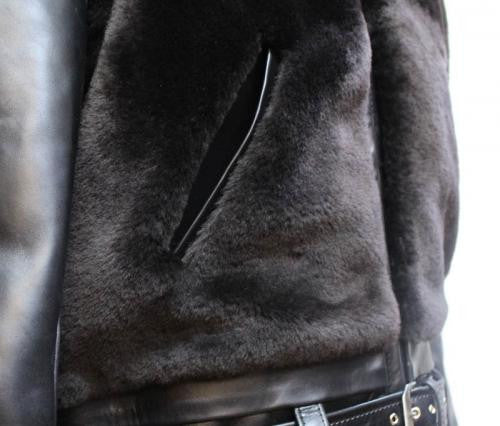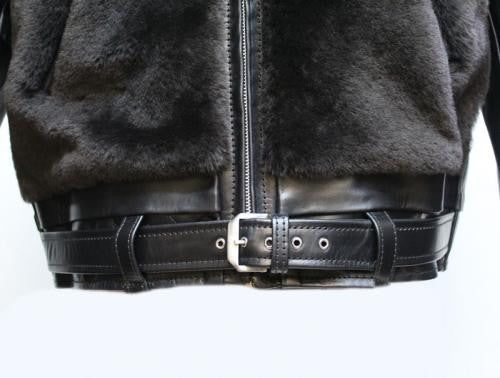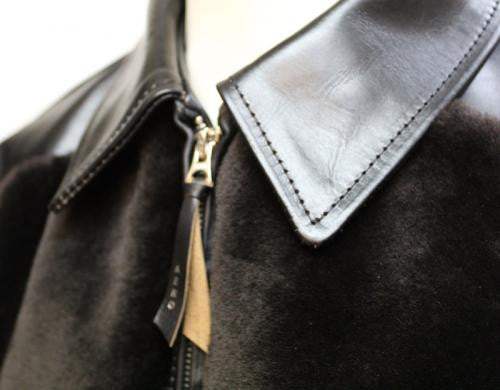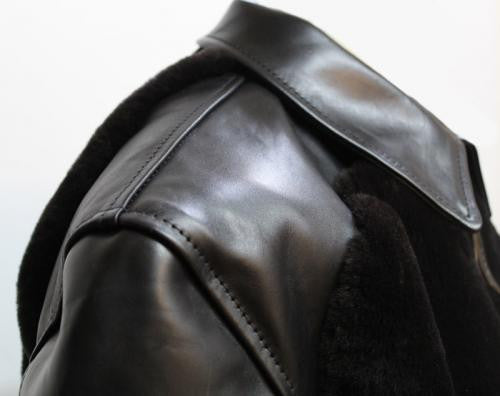 Aero Leather Clothing
Aero Grizzly
$ 1,259.99
First made in the 1930's, this leather and fur combination Grizzly is so darn good that Aero has made an exact copy! Initially made for the biking fraternity, this stylish jacket offers warmth and durability for any wearer.
Aero's reproduction is as true to the original as possible. Heavy front quarter horsehide is used for sleeves, pocket trim, belt, collar and waistband. The Grizzly has shearling mouton fur panels on the front and back, just as the original manufacturers used in the 1930's. This jacket has two cuff styles to choose from--cinch strap or leather-lined button cuff.
We recommend a heavy wool lining like Alpaca, but there are many other wool linings to choose from. Matching fur collar is available upon request. Not only will this jacket keep you warm and cozy, but you will stand out from the crowd!
The Grizzly can be specified in a variety of leathers, including Chromexcel steerhide, Chromexcel front quarter horsehide or Italian Vicenza veg-tanned horsehide. Like all Aero jackets, the Grizzly can be ordered with a variety of linings, hardware finishes/styles, and thread colors. Interior pockets are also available. Click HERE for more information on ordering a custom Aero jacket!
This product page is for the payment to start the custom order process for a custom Grizzly.  The payment is for the base price of the Grizzly plus the shipping for the fit jacket.  You can read more about the fit jacket process our Custom Aero page!  The costs for extra items are listed on the Custom Aero page.
To find out what we currently have in stock in the Aero Grizzly, contact us at sales@thurston-bros.com. You can also contact us for professional sizing for this style.
For information on exchanges, shipping, payments, etc., go to our Store Policies and Information page.