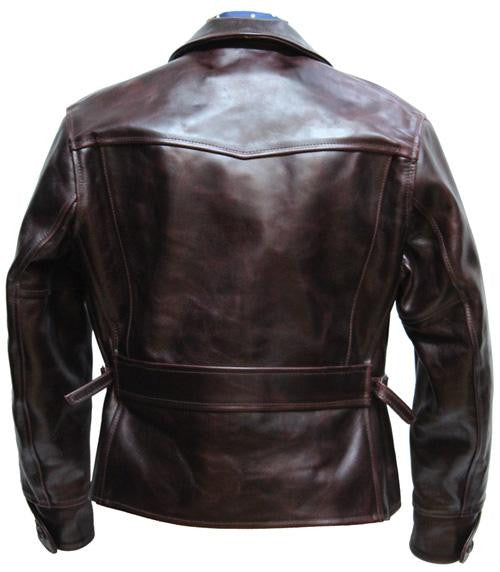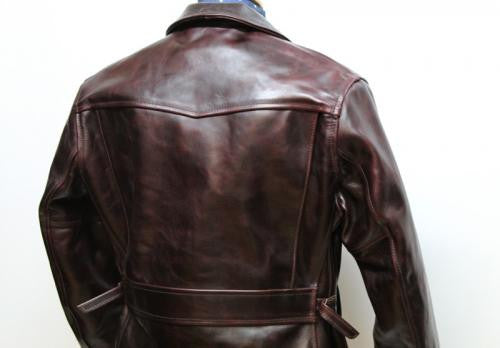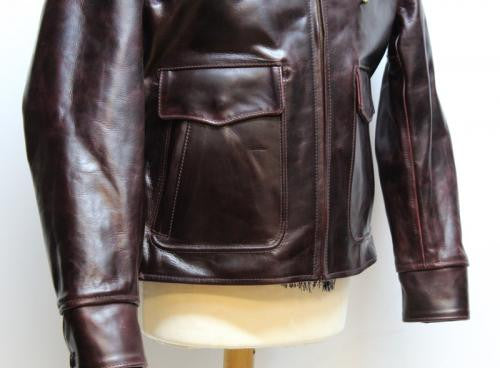 Aero Leather Clothing
Aero Half Belt Deluxe
$ 1,129.99
Based upon one of our best selling styles, the Half Belt, the Half Belt Deluxe has all of the style but with more luxury. This model benefits from having a five pocket set up--one sloping breast pocket with ring and ball zipper, two large cargo pockets with stud closings, and two hand warmer pockets inserted into the cargo pocket feature.

Aero has added classic cord detailing around the cargo pocket set, atypical of 1930's to 50's American styling. The sleeves have a stud closing/fastening in a blackened brass finish, a feature of USA 1930's to 1950's design. The back of this jacket has a bi-swing back with a false belt feature (same as the classic Half Belt) and the sides of this jacket feature side adjusting straps with brass buckles to ensure a correct fit.

Like all Aero jackets, the Half Belt Deluxe can be ordered with a variety of linings, hardware finishes/styles, and thread colors. Interior pockets are also available. Click HERE for more information on ordering a custom Aero jacket!
This product page is for the payment to start the custom order process for a custom Half Belt Deluxe.  The payment is for the base price of the Half Belt Deluxe plus the shipping for the fit jacket.  You can read more about the fit jacket process our Custom Aero page!  The costs for extra items are listed on the Custom Aero page.
To find out what we currently have in stock in the Aero Half Belt Deluxe, contact us at sales@thurston-bros.com. You can also contact us for professional sizing for this style.
For information on exchanges, shipping, payments, etc., go to our Store Policies and Information page.