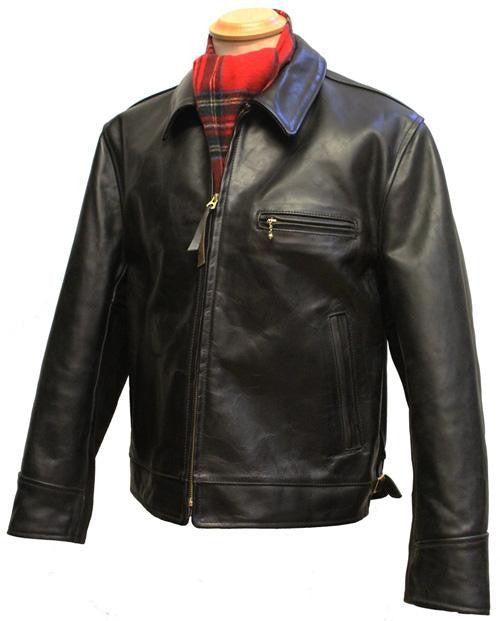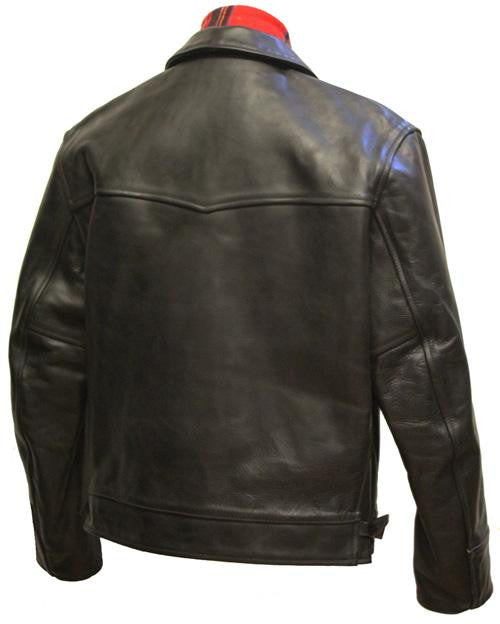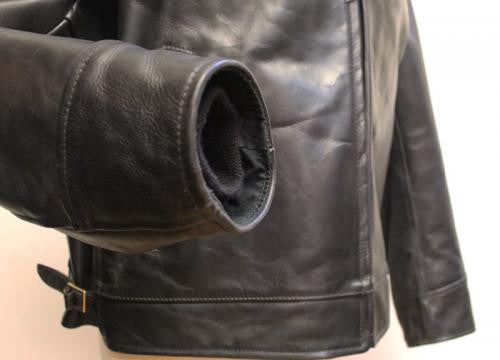 Aero Leather Clothing
Aero Highwayman
$ 1,129.99
The original and legendary Aero Leather "Highwayman."
The Highwayman has the functionality of a 1960s riding jacket and the casual look of a utility coat. The sleeves are lined in cotton drill for ease of wear and fitted with storm cuffs for extra warmth . The two deep handwarmer pockets are lined in moleskin for durability, as is the zip breast pocket. The back features a shallow "V" shaped yoke.
The strap and brass buckle side adjusters ensure a snug fit at the waist. The sleeves are finished off with a traditional American style cuff. The overall effect of this hybrid jacket has proved popular with both sexes due to its easy going, unpretentious styling.
Like all Aero jackets, the Highwayman can be ordered with a variety of linings, hardware finishes/styles, and thread colors. Interior pockets are also available. Click HERE for more information on ordering a custom Aero jacket!
This product page is for the payment to start the custom order process for a custom Highwayman.  The payment is for the base price of the Highwayman plus the shipping for the fit jacket.  You can read more about the fit jacket process our Custom Aero page!  The costs for extra items are listed on the Custom Aero page.
To find out what we currently have in stock in the Aero Highwayman, contact us at sales@thurston-bros.com. You can also contact us for professional sizing for this style.
For information on exchanges, shipping, payments, etc., go to our Store Policies and Information page.