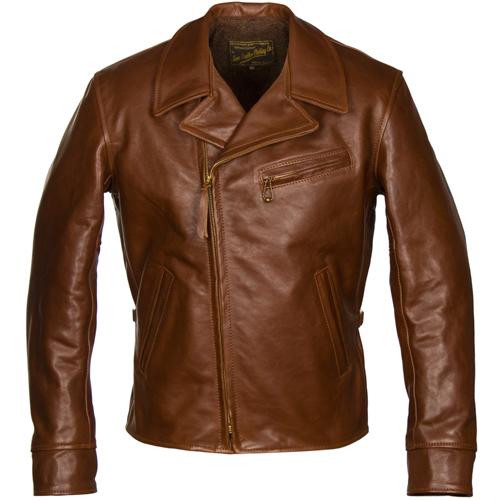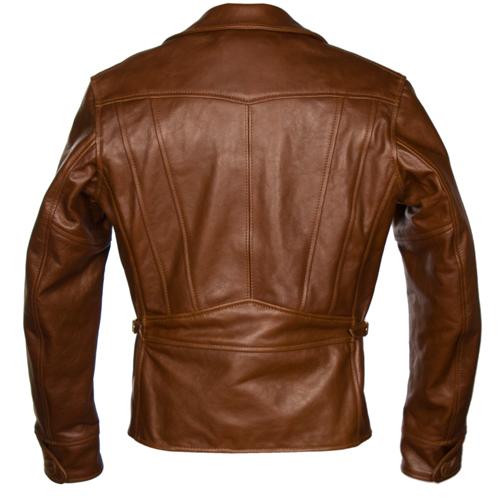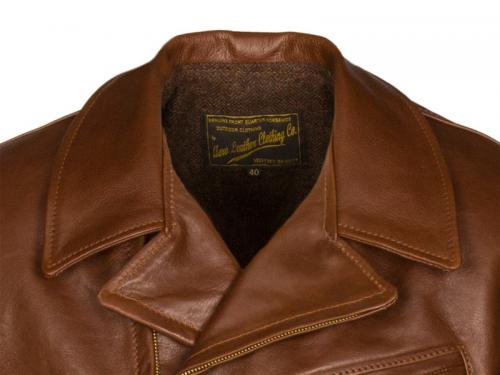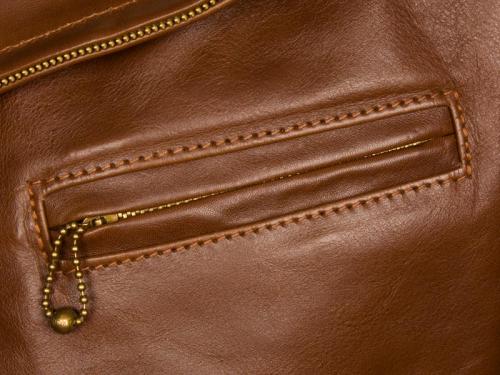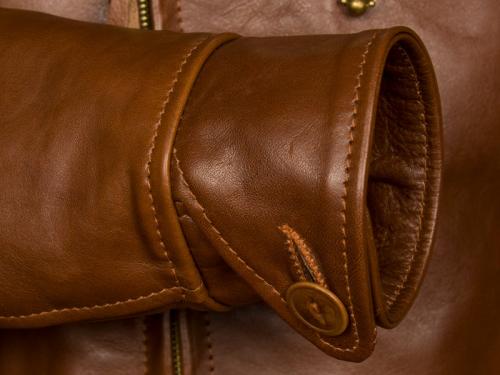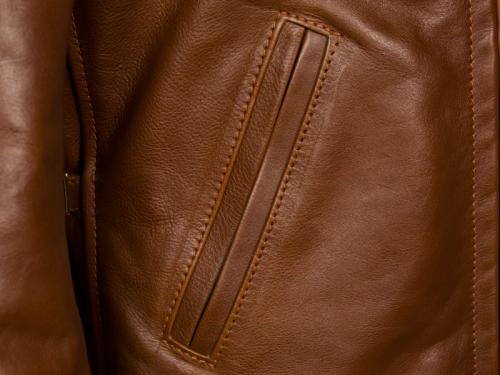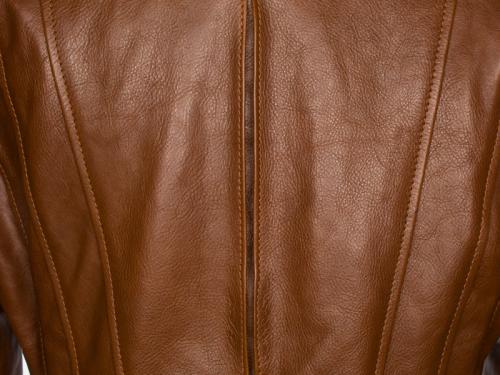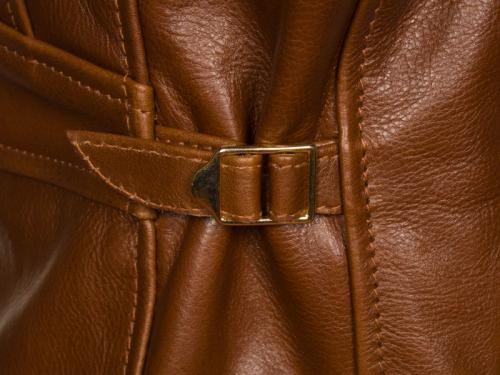 Aero Leather Clothing
Aero Hooch Hauler
$ 1,199.99
Early in 2018, Aero introduced the "Moonshiner" half belt jacket, a button-up version of a longtime customer favorite, the Bootlegger.  While history has made the terms Bootlegger and Moonshiner legendary in US history, far less is known about the men employed as the "Hooch Haulers."  These guys drove a Whiskey Six, a big-wheeled Buick or a Studebaker fitted with souped-up Cadillac ambulance motors, making ridiculously powerful moonshine-toting getaway vehicles!  The vehicle interiors were stripped to make room for a maximum load of "product."
During the years of prohibition, the Appalachia back roads were the race tracks of the region and a top Hooch Hauler knew every dirt road and shortcut on those old country tracks.  They were the original Hot Rodders and many a custom car ended up wrapped around a tree or in a ditch during the regular high-speed chases with law enforcement.
The Hooch Hauler dates in style between the Moonshiner and the Bootlegger in the Prohibition dateline.  The features are firmly based in the early 1930s with a slim, flattering cut and a unique period back design.  The armholes are higher and the sleeves are slimmer compared to the Moonshiner and the Bootlegger, which is in keeping with the slimmer cut of all the earliest zip closure leather jackets.
The Hooch Hauler can be specified in a variety of leathers, including Chromexcel steerhide, Chromexcel front quarter horsehide or Italian Vicenza veg-tanned horsehide. Like all Aero jackets, the Hooch Hauler can be ordered with a variety of linings, hardware finishes/styles, and thread colors. Interior pockets are also available. Click HERE for more information on ordering a custom Aero jacket!
This product page is for the payment to start the custom order process for a custom Hooch Hauler.  The payment is for the base price of the Hooch Hauler plus the shipping for the fit jacket.  You can read more about the fit jacket process our Custom Aero page!  The costs for extra items are listed on the Custom Aero page.
To find out what we currently have in stock in the Aero Hooch Hauler, contact us at sales@thurston-bros.com. You can also contact us for professional sizing for this style.
For information on exchanges, shipping, payments, etc., go to our Store Policies and Information page.