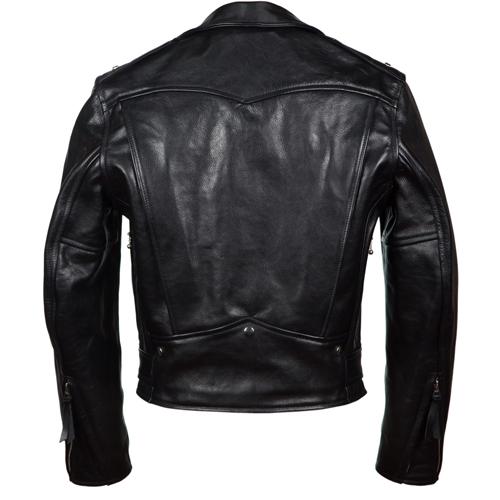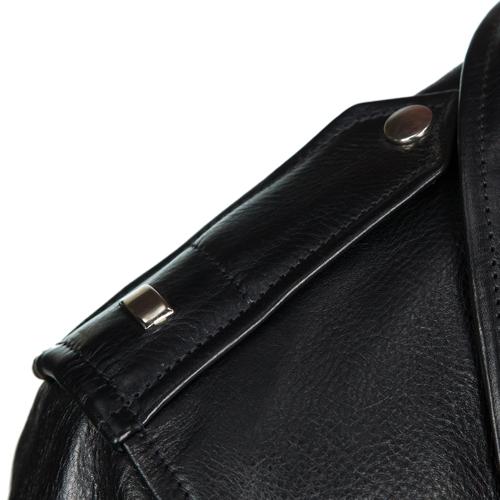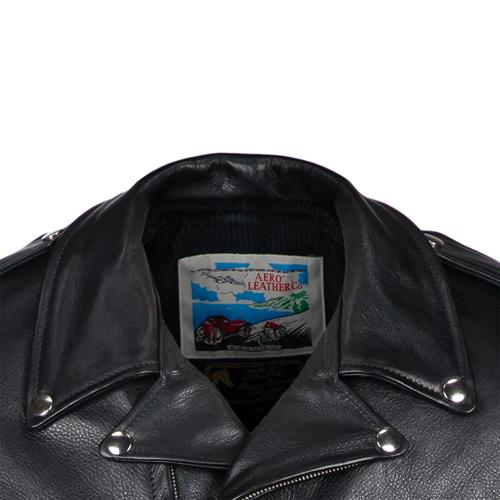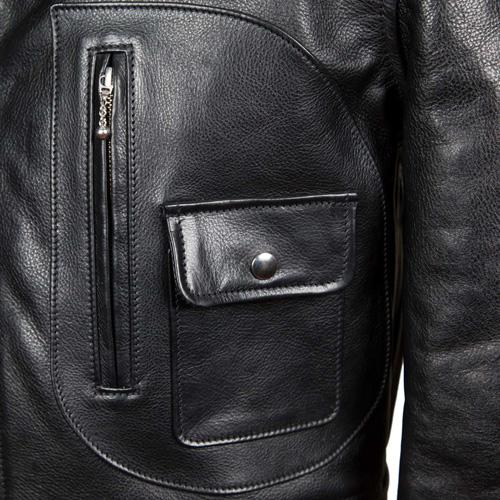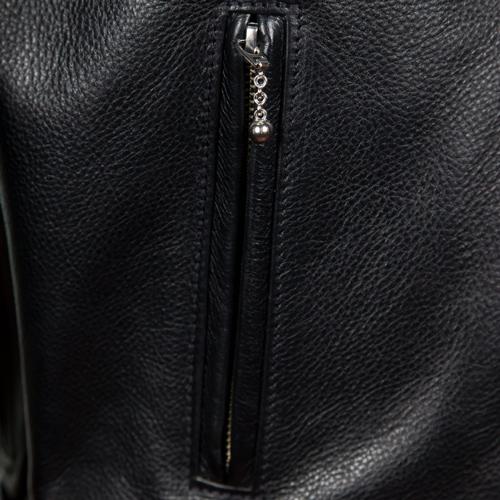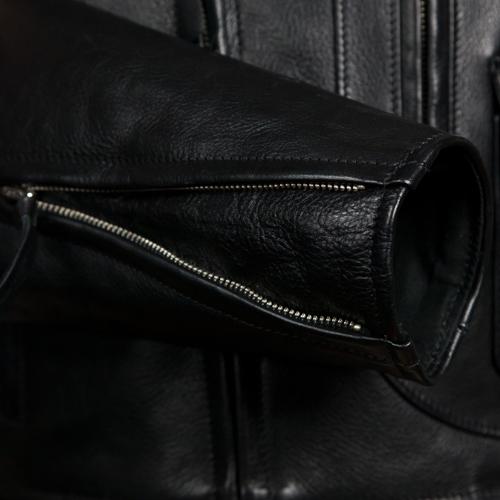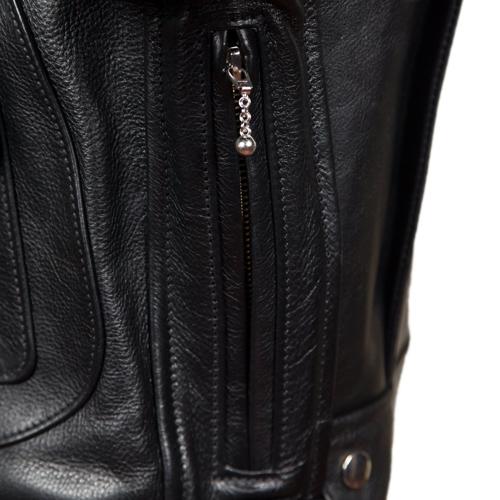 Aero Leather Clothing
Aero King of the Road
$ 1,199.99
Aero designed the King of the Road back in the 1990s. They took all the best features from the classic angle-zip bike jackets of the periods between 1946 and 1960 and put them together to make the perfect 50's style bike jacket. The left front features a sweeping D pocket with puller-zip and curved patch pocket, while on the left-hand side they fitted a zipped hand warmer pocket. The side panels have zip entry pillion passenger pockets, a feature of some of the finest jackets of the period where a zip opening in the side panel allowed a passenger to put their hands inside the riders jacket for security and warmth. The angle of the front zip is smaller than on other Aero bike jackets, which makes the lapel smaller. It's amazing how often original bike jackets from this period mixed the zippers, utilizing the most ideal zip for each job. We have done the same.
The belt is a full sized detachable belt, which spreads through a cleverly designed slot in the kidney panel, as can be seen in the top, left hand corner photo. The back has a top and bottom yoke with points, between which Aero fitted a bi-swing center panel.
The King of the Road can also be made in a two-tone version.  The most pleasing combinations are Vicenza Horsehide Black and Seal, as well as Black with Brown Chromexcel Steerhide!
Like all Aero jackets, the King of the Road can be ordered with a variety of linings, hardware finishes/styles, and thread colors. Interior pockets are also available. Click HERE for more information on ordering a custom Aero jacket!
This product page is for the payment to start the custom order process for a custom King of the Road.  The payment is for the base price of the King of the Road plus the shipping for the fit jacket.  You can read more about the fit jacket process our Custom Aero page!  The costs for extra items are listed on the Custom Aero page.
To find out what we currently have in stock in the Aero King of the Road, contact us at sales@thurston-bros.com. You can also contact us for professional sizing for this style.
For information on exchanges, shipping, payments, etc., go to our Store Policies and Information page.