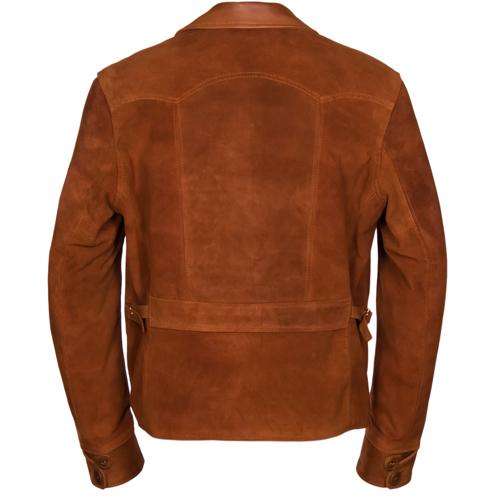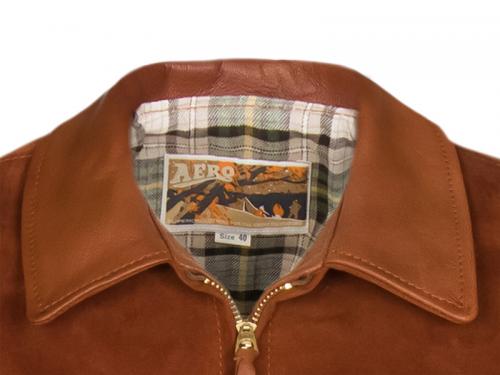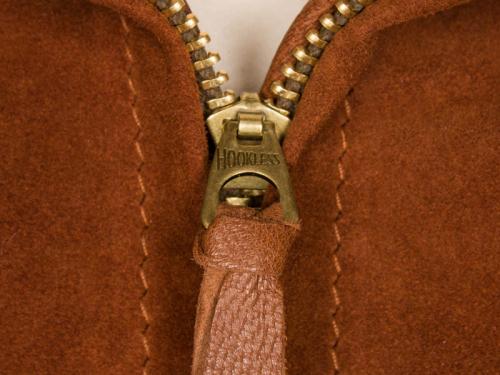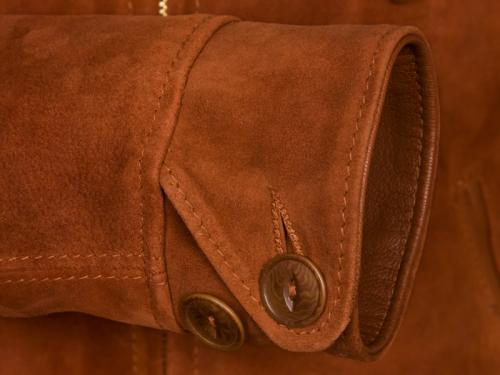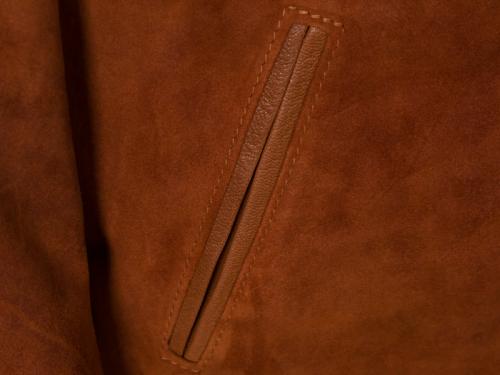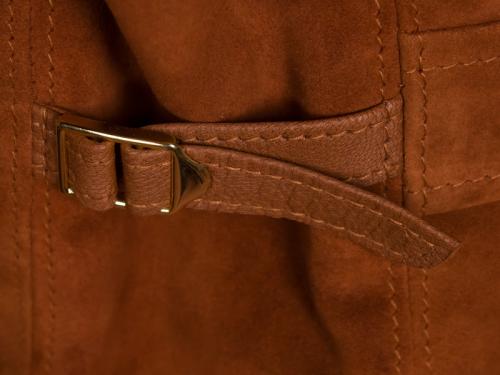 Aero Leather Clothing
Aero Majestic
$ 1,229.99
Presenting the Aero Majestic!
This Old Hollywood-era style is made with vegetable-tanned double-faced Goat Suede that is available is Dark Sand or Rust.  The true uniqueness in this jacket is the leather--Aero spent nearly 25 years trying to find a tannery capable of recreating this long lost leather to perfection!  The suede goat has the weight, touch, drape, appearance and quality of the original leather that comes straight out of the 1930s.  
This jacket isn't an exact replica of any particular jacket from the 1930s, but it combines the best jacket features typical of this time period.  The smooth side of the goat suede was chosen for the topside of the collar, facing, pocket welts, side cinches and cuff lining.  The jacket also features a 1930s Hookless Zipper, a looped pocket zipper, Corozo fish eye buttons and a lightweight checked cotton lining.
Like all Aero jackets, the Majestic can be ordered with a variety of leathers, linings, hardware finishes/styles, and thread colors. Interior pockets are also available. Click HERE for more information on ordering a custom Aero jacket!
This product page is for the payment to start the custom order process for a custom Majestic.  The payment is for the base price of the Majestic plus the shipping for the fit jacket.  You can read more about the fit jacket process our Custom Aero page!  The costs for extra items are listed on the Custom Aero page.
To find out what we currently have in stock in the Aero Majestic, contact us at sales@thurston-bros.com. You can also contact us for professional sizing for this style.
For information on exchanges, shipping, payments, etc., go to our Store Policies and Information page.