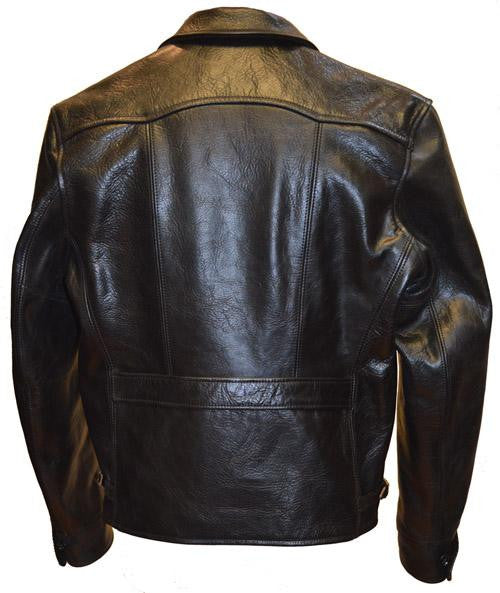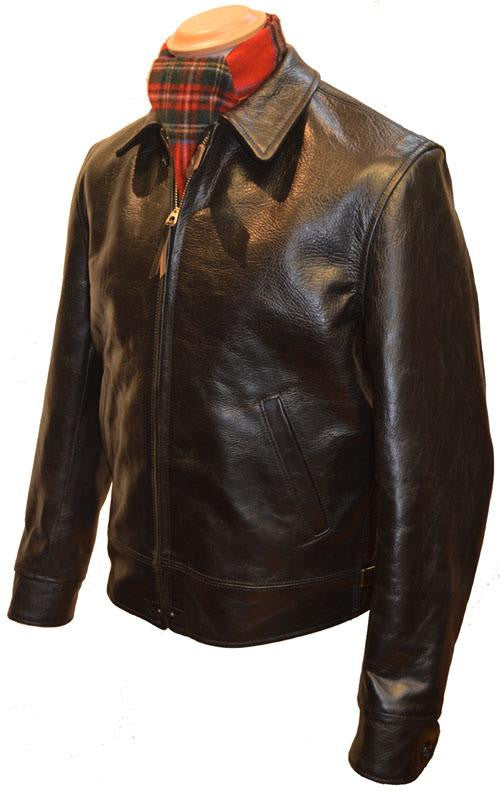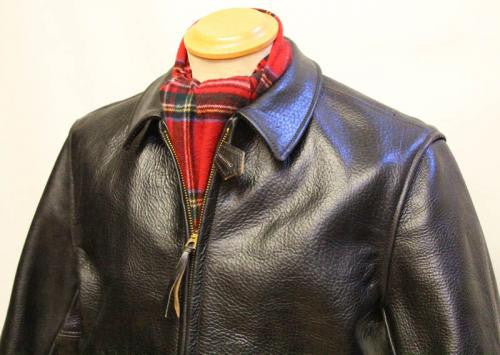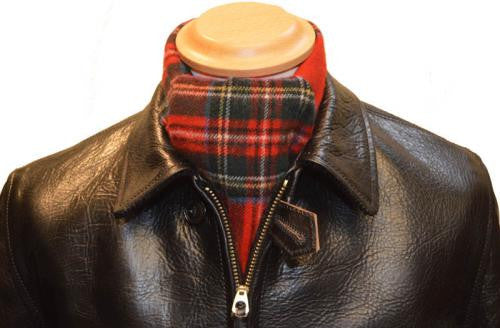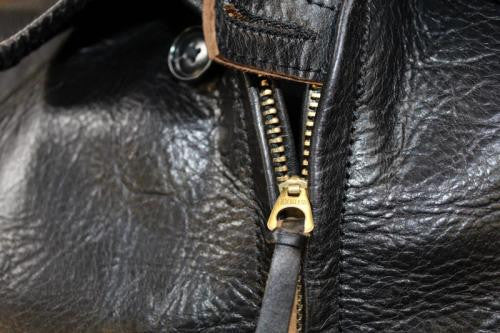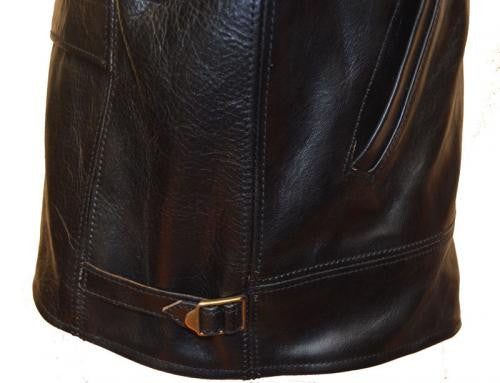 Aero Leather Clothing
Aero Original Hercules
$ 1,229.99
Sears and Roebuck produced various versions of the Hercules jacket between the early 1930s and at least until 1948. It's a highly sought-after vintage jacket and it was time for Aero to finally add this style to their catalog!

The fit of the Original Hercules is slim and neat. The triple-stitched seams and the unusual placing of the cinch belts (much lower than on almost all later Half Belt varieties) create the unique character of this jacket. The jacket is lined in heavy duty corduroy with moleskin sleeve and pocket linings. True to the original Sears & Roebuck design, the cuffs and collar are lined in black corduroy. The small throat latch adds to the foul weather protection to complete a true all weather garment.

Like all Aero jackets, the Original Hercules can be ordered with a variety of linings, hardware finishes/styles, and thread colors. Interior pockets are also available. Click HERE for more information on ordering a custom Aero jacket!
This product page is for the payment to start the custom order process for a custom Original Hercules.  The payment is for the base price of the Original Hercules plus the shipping for the fit jacket.  You can read more about the fit jacket process our Custom Aero page!  The costs for extra items are listed on the Custom Aero page.
To find out what we currently have in stock in the Aero Original Hercules, contact us at sales@thurston-bros.com. You can also contact us for professional sizing for this style.
For information on exchanges, shipping, payments, etc., go to our Store Policies and Information page.