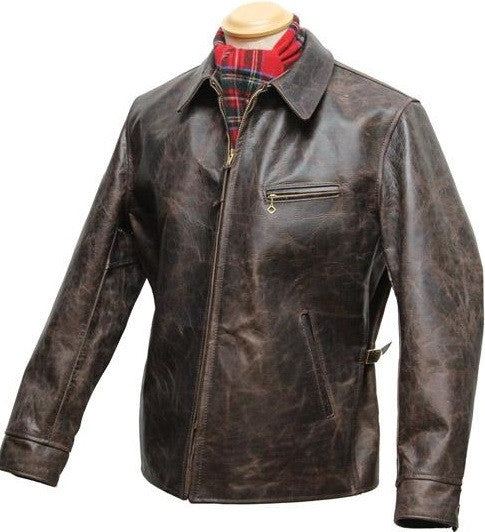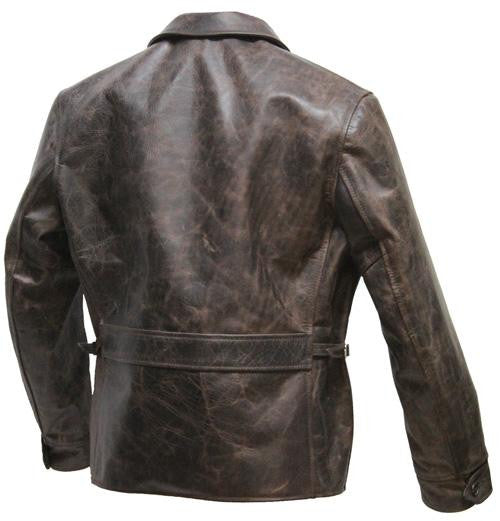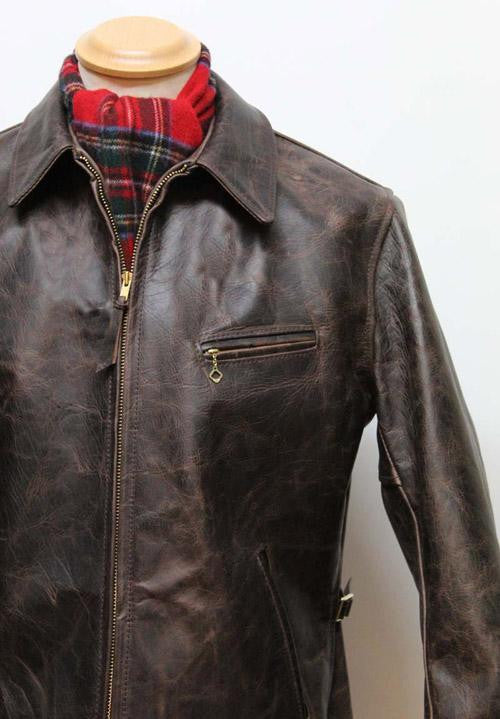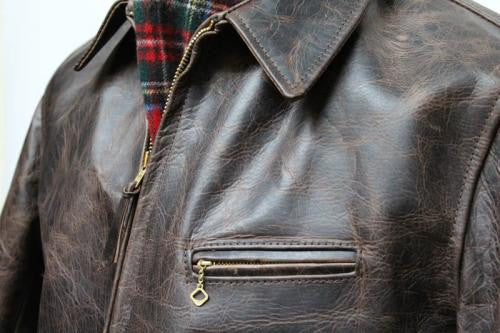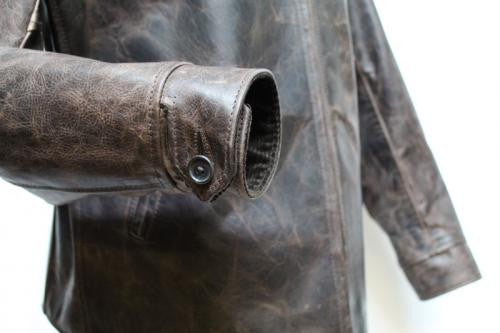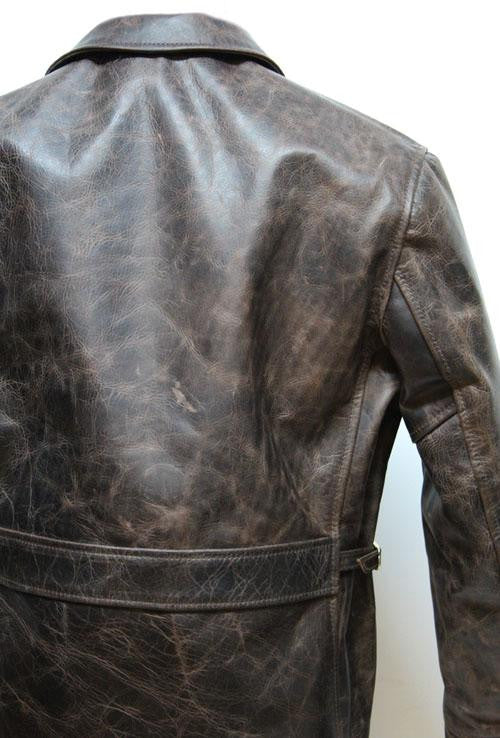 Aero Leather Clothing
Aero Plainsman
$ 1,129.99
After introducing the 1930s Half Belt back in the 1990s, Aero has often been asked for longer versions of the half belt design. Although Aero can add length to most of their styles, they always felt the best way to make a longer jacket in a slimmer 1930s style was to design a jacket specifically with the extra length that seems to be popular with many customers.

Aero took their original patterns, narrowed the collar slightly, recut the upper body and sleeves, removed the pleats at the waist, and re-positioned the back half belt to the optimum position for the length and to reflect the longer versions that started to appear in the late 1930s. Aero has narrowed the sleeve slightly and reshaped the button cuff.  The result of these tweaks is a very stylish but simple jacket, that's reminiscent of the late 1930s and ideal for everyday wear.  Button cuffs are lined with corduroy.
For those who prefer a more elaborate design, Aero has taken this beautifully fitting pattern and made some changes to the panel configuration, which results in a very different looking jacket--The Wayfarer.

Like all Aero jackets, the Plainsman can be ordered with a variety of linings, hardware finishes/styles, and thread colors. The jacket can be custom built in a variety of leathers, including Vicenza Italian veg-tanned horsehide, Goatskin, Chromexcel Steerhide, and Chromexcel FQHH. Interior pockets are also available. Click HERE for more information on ordering a custom Aero jacket!
This product page is for the payment to start the custom order process for a custom Plainsman.  The payment is for the base price of the Plainsman plus the shipping for the fit jacket.  You can read more about the fit jacket process our Custom Aero page!  The costs for extra items are listed on the Custom Aero page.
To find out what we currently have in stock in the Aero Plainsman, contact us at sales@thurston-bros.com. You can also contact us for professional sizing for this style.
For information on exchanges, shipping, payments, etc., go to our Store Policies and Information page.