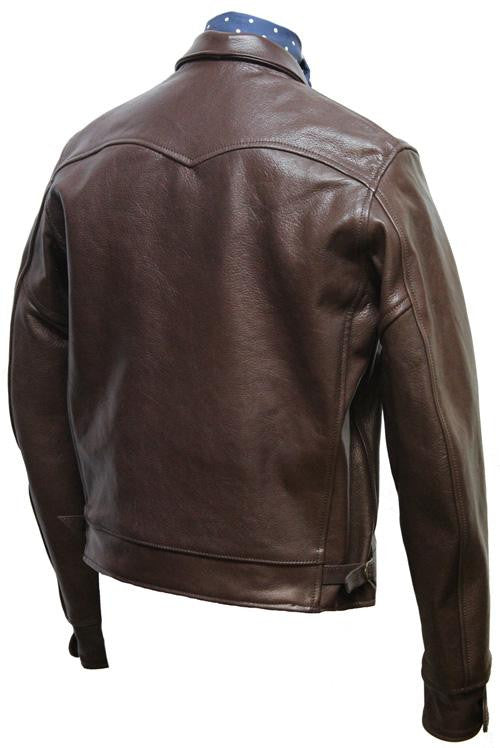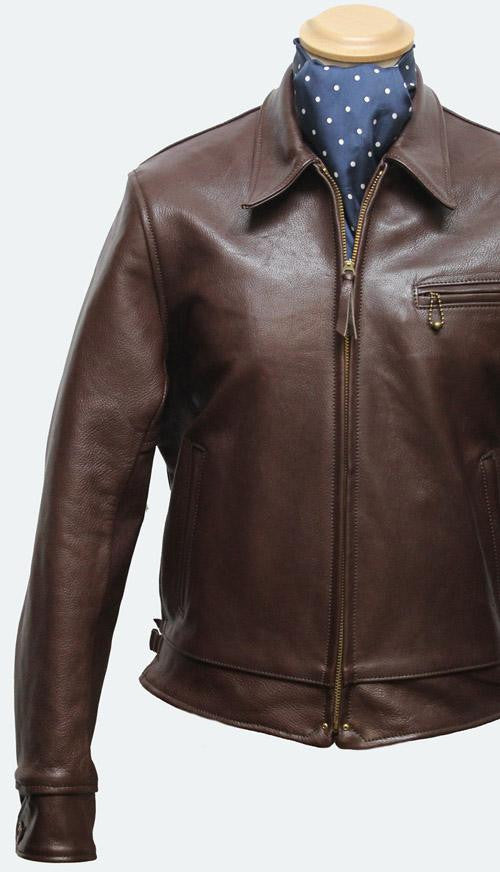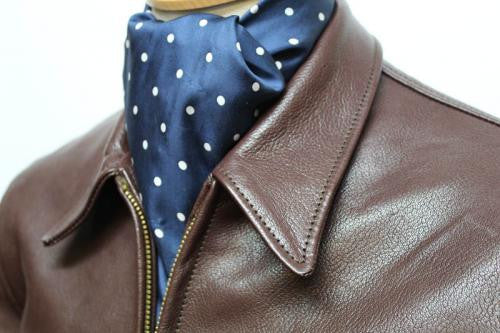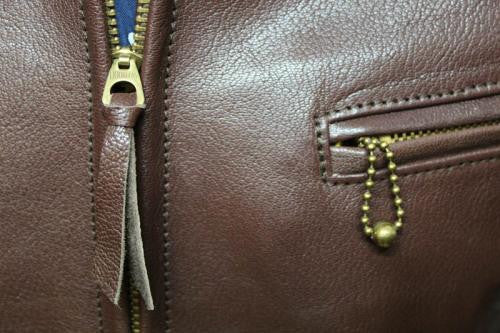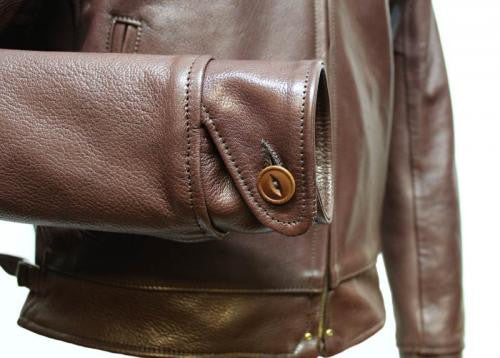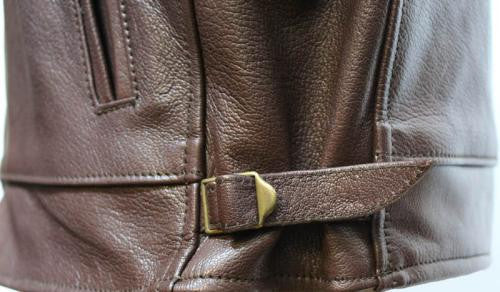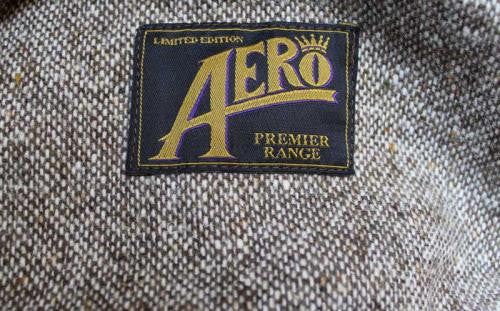 Aero Leather Clothing
Aero Premier Highwayman
$ 1,199.99
When the Original Highwayman was designed, Aero set out to make a jacket that in every way looked as if it was an American Horsehide jacket designed and made during the 1950s. Changing the profile of the Highwayman would be to lose the authenticity of the jacket, so Aero took a different approach for the Premier version. The only way to achieve the slim cut look was to go back a further 20 years and design a new "Highwayman" as if it was an early 1930s jacket. Aero took their new Premier pattern block with it's high cut armholes, slimmed down sleeves and classic Pre War profile, made minor changes to the panel configuration, raised and reshaped the back yoke, dropped the front slightly, and substantially restyled the collar.  The jacket is fitted with  1930s button cuffs with period Corozo buttons instead of the standard 1950s false cuff used on the original, and finished off the 1930s make-over by fitting a period style riveted Hookless grommet zipper and a Japanese made replica of the classic 30s looped ball pocket zipper.

Recommended lining for period accuracy would be Tartan or Alpaca Wool, but whatever the body lining choice, we recommend that the sleeves are lined in cotton drill for ease of wear. The two deep hand-warmer pockets are lined in heavy moleskin for durability and comfort.
Like all Aero jackets, the Premier Highwayman can be ordered with a variety of linings, hardware finishes/styles, and thread colors. The jacket can be custom built in a variety of leathers, including Vicenza Italian veg-tanned horsehide, Goatskin, Chromexcel Steerhide, and Chromexcel FQHH. Interior pockets are also available. Click HERE for more information on ordering a custom Aero jacket!
This product page is for the payment to start the custom order process for a custom Premier Highwayman.  The payment is for the base price of the Premier Highwayman plus the shipping for the fit jacket.  You can read more about the fit jacket process our Custom Aero page!  The costs for extra items are listed on the Custom Aero page.
To find out what we currently have in stock in the Aero Premier Highwayman, contact us at sales@thurston-bros.com. You can also contact us for professional sizing for this style.
For information on exchanges, shipping, payments, etc., go to our Store Policies and Information page.