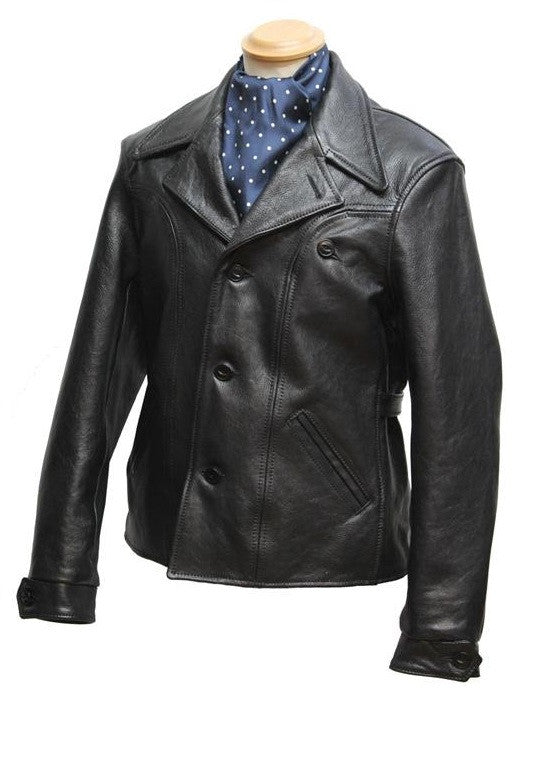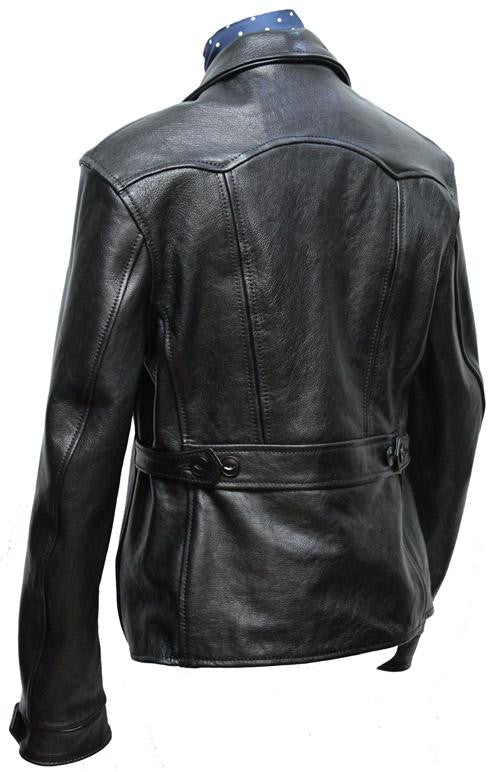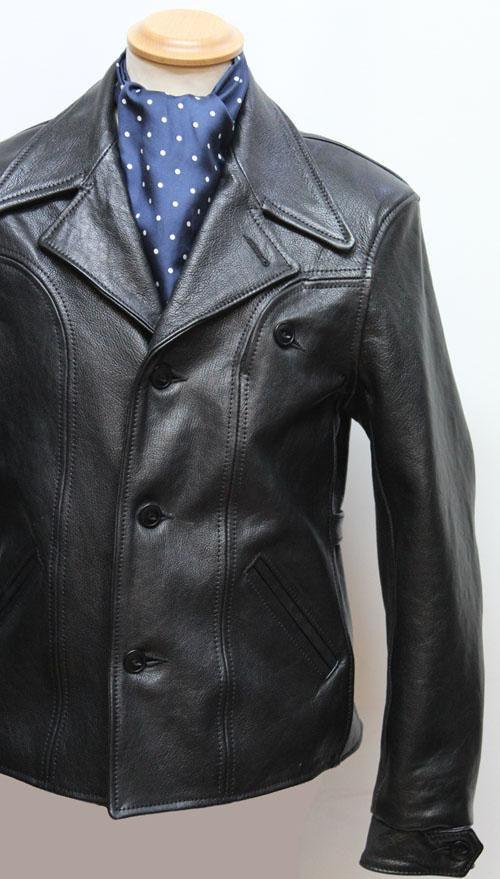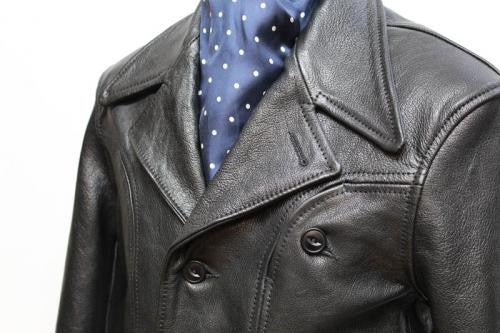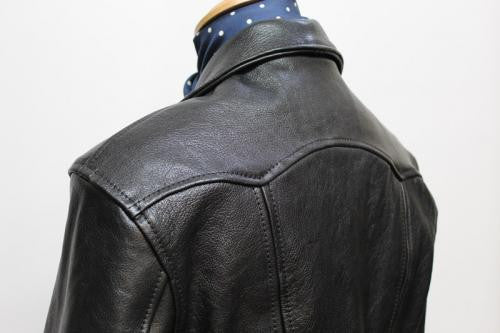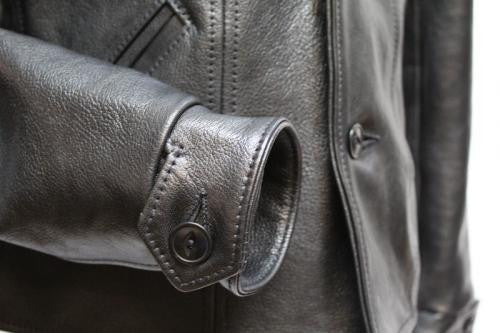 Aero Leather Clothing
Aero Rockafella
$ 1,129.99
It's common knowledge that when Levi Vintage was launched they worked hand-in-hand with Aero in the development of their new project for Levis.

These Aero/Levi jackets are now collector's items, selling on eBay for much more that the original retail price. One of the collaboration jackets was a recreation of a Levis' design from the late 1940s and is the most sought after of all the Aero/Levis models. Therefore, Aero has decided to remake the jacket.

Over the years, Aero has had many requests from customers to offer this style and Levis finally gave Aero permission to produce their own Aero version!

This is quite a complicated jacket and the styling is unique; probably initially designed to be made in Whipcloth rather than leather. The front has a sweeping curve that is top stitched on either side of the seam with a beautifully curved breast pocket set into the seam. The jacket can be worn with lapels or buttoned up to the neck; the back is very fitted with tab and button waist adjustments alongside the half belt. Aero has changed nothing from the original jacket except the lining which was an over-delicate rayon and of course, the label.

Like all Aero jackets, the Rockafella can be ordered with a variety of linings, hardware finishes/styles, and thread colors. The jacket can be custom built in a variety of leathers, including Vicenza Italian veg-tanned horsehide, and Goatskin. Interior pockets are also available. Click HERE for more information on ordering a custom Aero jacket!
This product page is for the payment to start the custom order process for a custom Rockafella.  The payment is for the base price of the Rockafella plus the shipping for the fit jacket.  You can read more about the fit jacket process our Custom Aero page!  The costs for extra items are listed on the Custom Aero page.
To find out what we currently have in stock in the Aero Rockafella, contact us at sales@thurston-bros.com. You can also contact us for professional sizing for this style.
For information on exchanges, shipping, payments, etc., go to our Store Policies and Information page.