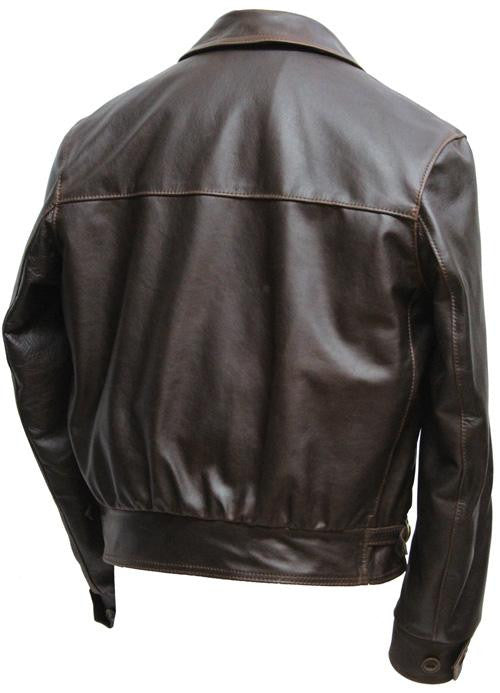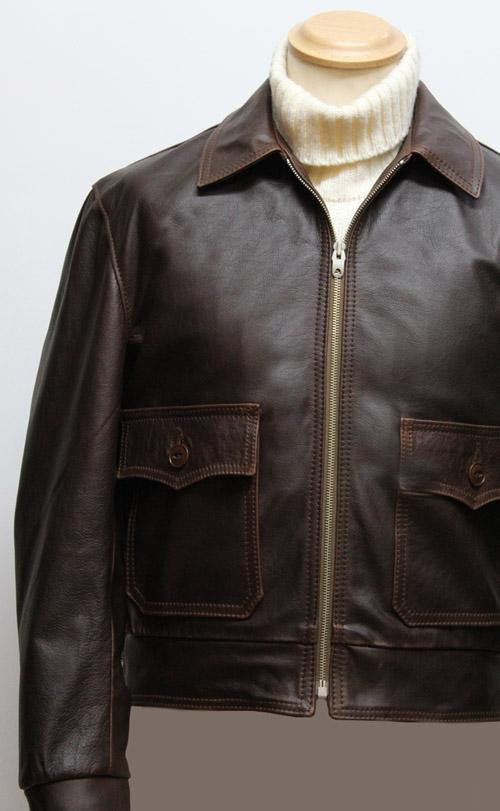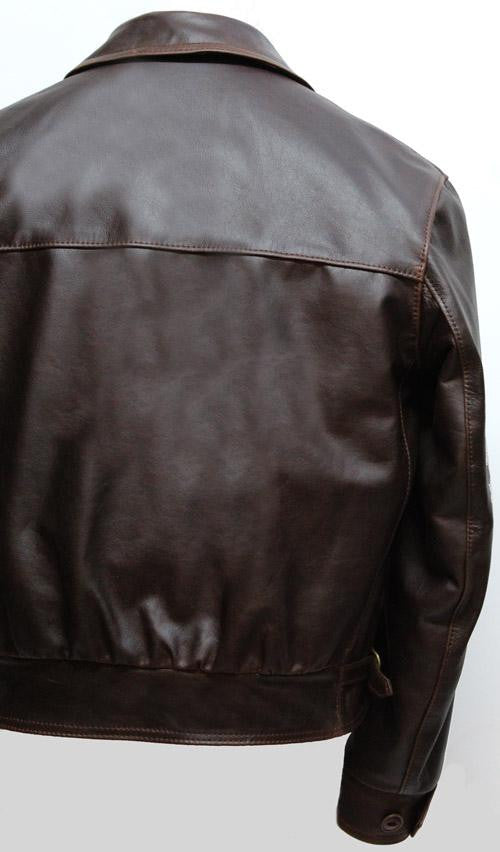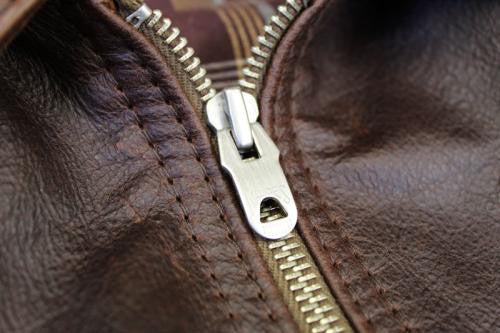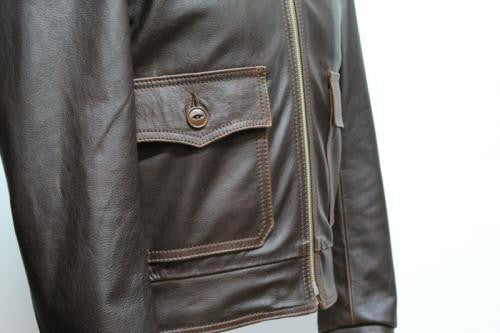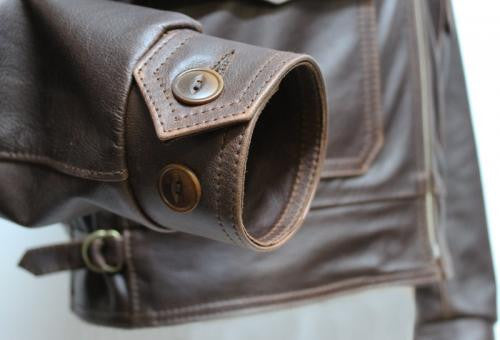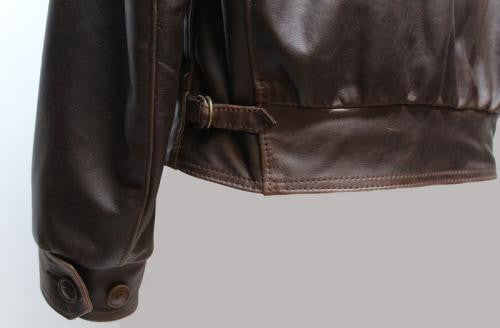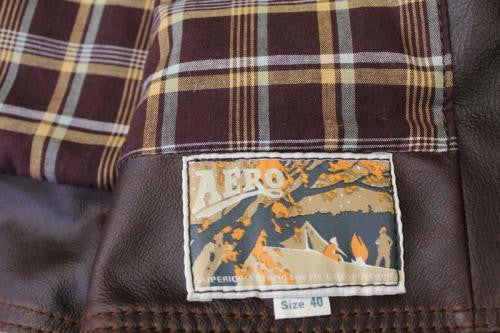 Aero Leather Clothing
Aero Royale
$ 1,099.99
Although not a reproduction from any one particular jacket from the 1930s, the Royale is not atypical of 1930s Sporting Leather jackets that were available from the likes of Gamages and Warring & Gillow that were designed primarily for Golf and Skiing.

This Aero jacket has two flapped patch pockets with button closures and sleeves that are slightly gathered at the wrist above the adjustable button cuff. The back panel is quite heavily gathered into the waistband and the waist draws in with "D" Rings and side belts. The jacket's front zipper is a period British-style zipper.

Typical of the originals, Aero has lined this jacket in a fairly lightweight checked cotton. Aero has used the same tailoring techniques that were used in the originals in order to get the true feel of Britain in the 1930s.

The Royale jacket is a great example of 1930s British leisurewear!

Customers should note that the styling and the British tailoring techniques used for total period authenticity means that this jacket will only be available in Aero's lighter weight leathers.

Like all Aero jackets, the Royale can be ordered with a variety of linings, hardware finishes/styles, and thread colors. The jacket can be custom built in a variety of leathers, including Vicenza Italian veg-tanned horsehide, and Goatskin. Interior pockets are also available. Click HERE for more information on ordering a custom Aero jacket!
This product page is for the payment to start the custom order process for a custom Royale.  The payment is for the base price of the Royale plus the shipping for the fit jacket.  You can read more about the fit jacket process our Custom Aero page!  The costs for extra items are listed on the Custom Aero page.
To find out what we currently have in stock in the Aero Royale, contact us at sales@thurston-bros.com. You can also contact us for professional sizing for this style.
For information on exchanges, shipping, payments, etc., go to our Store Policies and Information page.