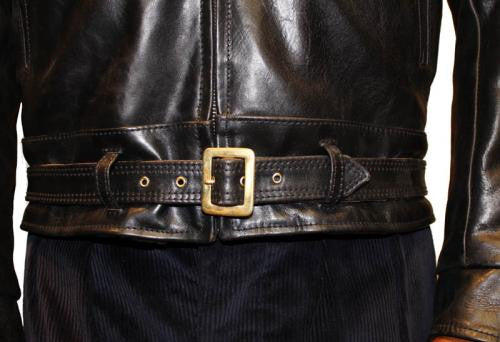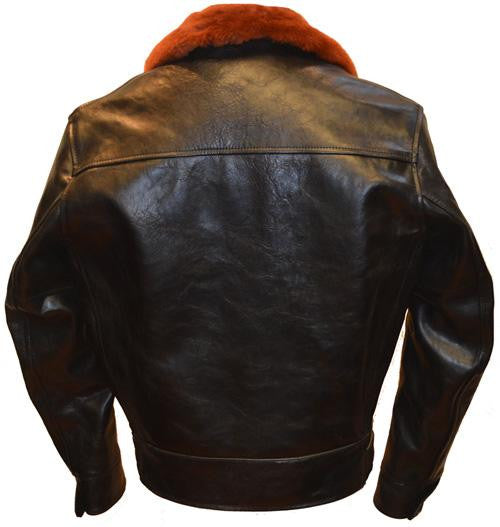 Aero Leather Clothing
Aero Thunderbay
$ 1,259.99
The Thunder Bay jacket is exceptionally functional and ideal protection from the very worst of weather! The jacket contains two deep moleskin-lined handwarmer pockets, a fur collar, and a shearling and corduroy lining to keep the wearer snug and dry. The jacket is adorned with an adjustable belt and stud cuffs to keep out any wind or cold that might otherwise get inside the jacket. It's safe to say that the Thunder Bay is probably the warmest jacket in the entire Aero range!

The Thunderbay can be specified in a variety of leathers, including Chromexcel steerhide, Chromexcel front quarter horsehide or Italian Vicenza veg-tanned horsehide.

Like all Aero jackets, the Thunderbay can be ordered with a variety of linings, hardware finishes/styles, and thread colors. Interior pockets are also available. Click HERE for more information on ordering a custom Aero jacket!
This product page is for the payment to start the custom order process for a custom Thunderbay.  The payment is for the base price of the Thunderbay plus the shipping for the fit jacket.  You can read more about the fit jacket process our Custom Aero page!  The costs for extra items are listed on the Custom Aero page.
To find out what we currently have in stock in the Aero Thunderbay, contact us at sales@thurston-bros.com. You can also contact us for professional sizing for this style.
For information on exchanges, shipping, payments, etc., go to our Store Policies and Information page.