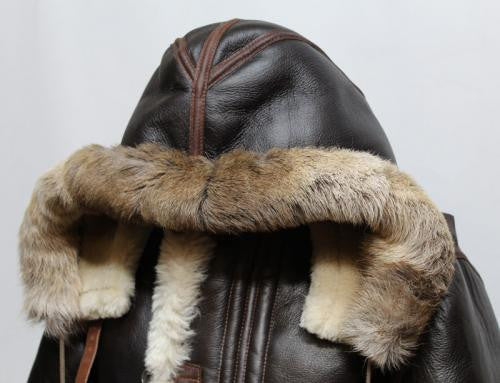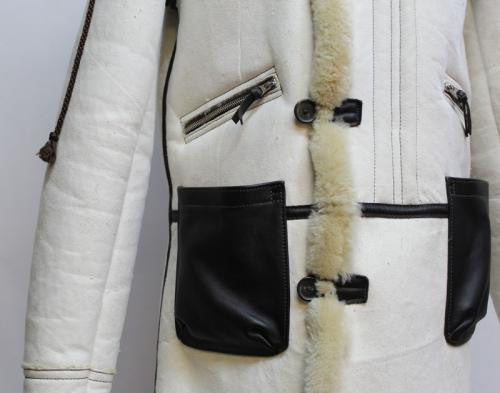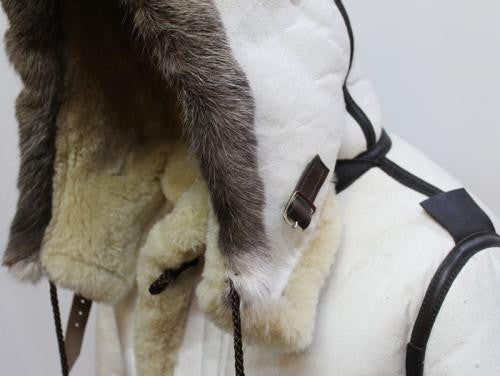 Aero Leather Clothing
Aero Type B-7 Arctic Parka
$ 1,399.99
The Type B-7 Arctic Parka was originally designed for flight crews and ground personnel based in extreme cold and remote locations during World War II. The B-7 Flight Parka is a mid-thigh length jacket that features a hood lined with Reindeer and a drawstring on the hood for protection against the bitter winds and blowing snowstorms. There are two deep open-top front map/cargo pockets which are perfect for keeping gloves handy as well as two additional front zippered pockets with leather reinforcements at key stress points. There are toggle buttons alongside the covered zipper, storm cuffs, and leather rank tabs at the shoulder. This jacket is available in Seal Brown, Redskin or Natural Sheepskin.
To find out what we currently have in stock in the Aero Type B-7 Arctic Parka, contact us at sales@thurston-bros.com. You can also contact us for professional sizing for this style. Click HERE for more information on ordering a custom Aero jacket!
This product page is for the payment to start the custom order process for a custom B-7.  The payment is for the base price of the B-7 plus the shipping for the fit jacket.  You can read more about the fit jacket process our Custom Aero page!  The costs for extra items are listed on the Custom Aero page.
For information on exchanges, shipping, payments, etc., go to our Store Policies and Information page.