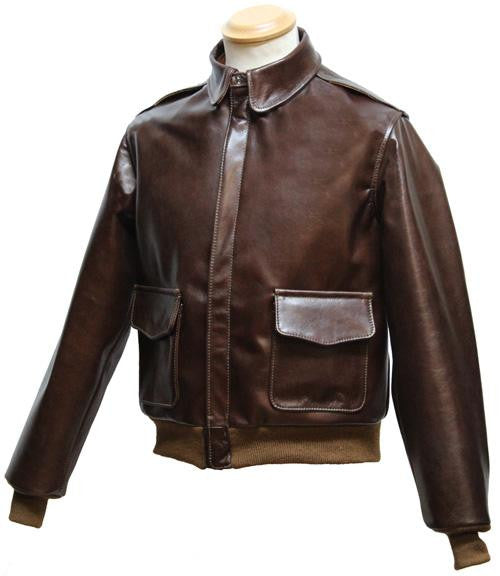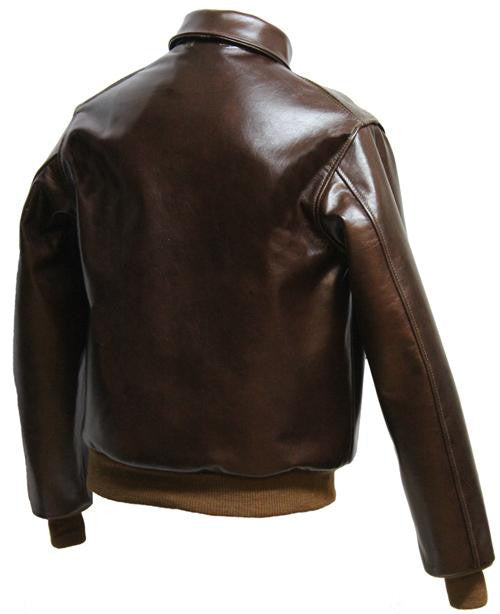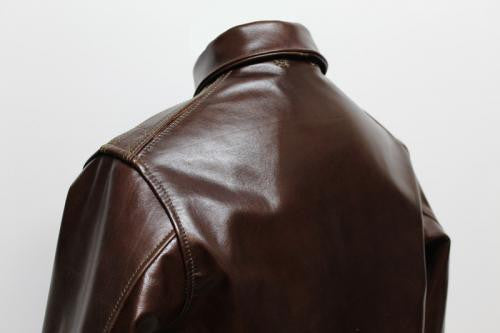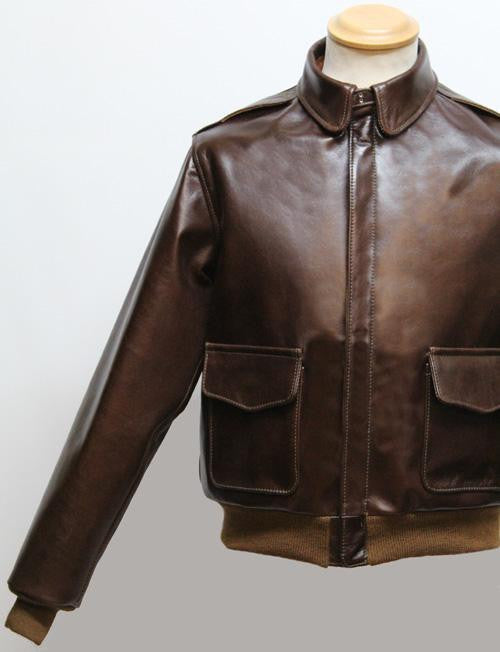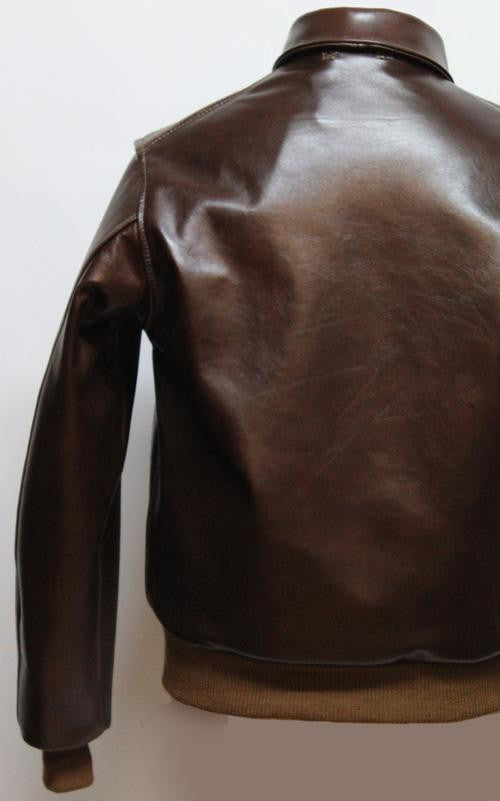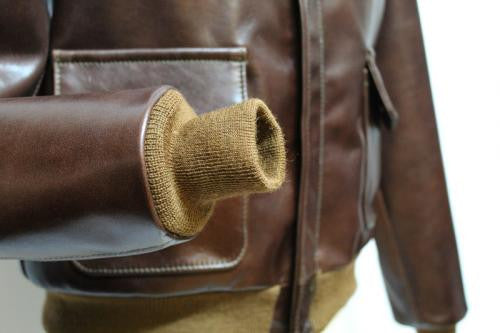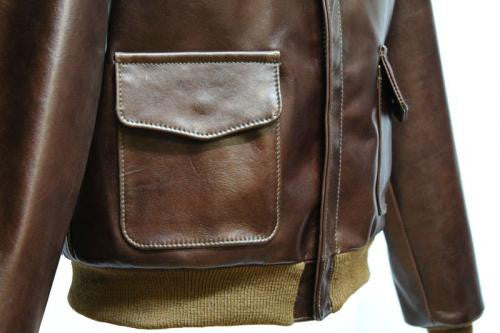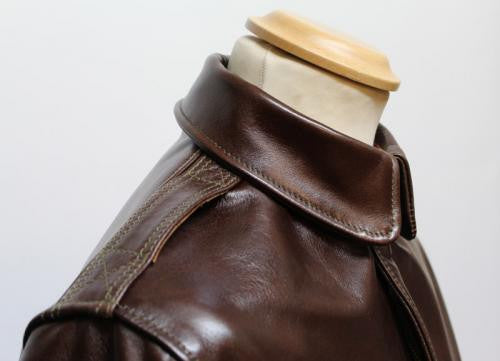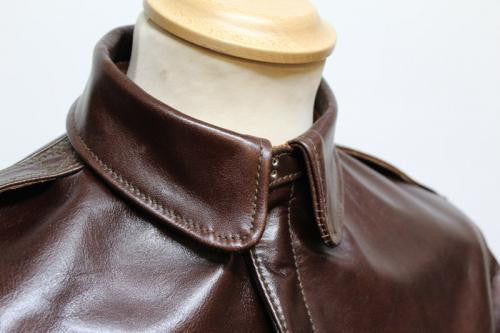 Aero Leather Clothing
Aero "Unknown Maker" Contract No. 1756 Type A-2
$ 1,099.99
Among the many contracts for the Type A-2 jacket, there were three that didn't have the makers name on the label. There are several schools of thought as to why this is... Possibly a missed opportunity by the manufacturer to promote their name? Possibly a contract made by a factory set up by the army? There were some jackets made in Australia later in WWII and at least one of the un-named contracts was very probably made in a USAAF repair or production unit, but these would be late into WWII. In the case of Order No. AC1756 this is unlikely because the styling shows that this model is almost certainly a very early contract. An early Perry Sportswear jacket?
Very possibly because the styling and the cut are very similar to the later Perry Sportswear jacket..

The AC1756 is one of the slimmest and neatest cut versions of all Type A-2s. It has a tapered body, high cut armholes, slim arms, and narrow shoulders. The complicated stand collar design has more in common with 1930s jackets than the later wartime-made A2s.

Aero Leather Clothing now offers a perfect reproduction of this very rare order number!

The "Unknown Maker" Contract No. 1756 Type A-2 style can be specified in a variety of leathers, but Thurston Bros. recommends Vicenza Italian veg-tanned horsehide for this jacket. Click HERE for more information on ordering a custom Aero jacket!
This product page is for the payment to start the custom order process for a custom Unknown Maker A-2.  The payment is for the base price of the Unknown Maker A-2 plus the shipping for the fit jacket.  You can read more about the fit jacket process our Custom Aero page!  The costs for extra items are listed on the Custom Aero page.
To find out what we currently have in stock in the Aero "Unknown Maker" Contract No. 1756 Type A-2, contact us at sales@thurston-bros.com.  You can also contact us for professional sizing for this style.
For information on exchanges, shipping, payments, etc., go to our Store Policies and Information page.