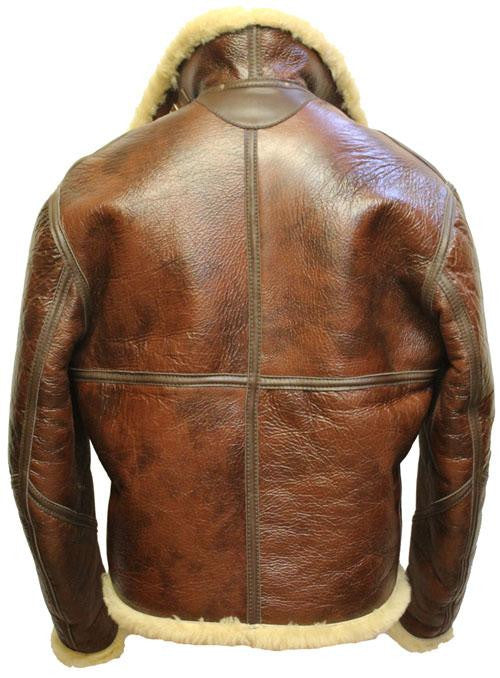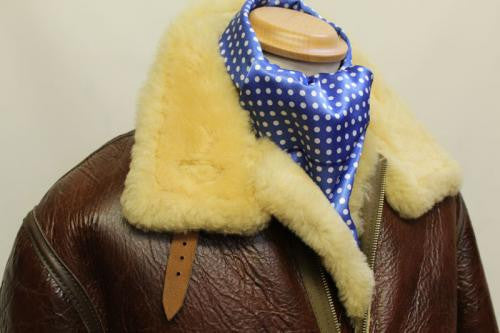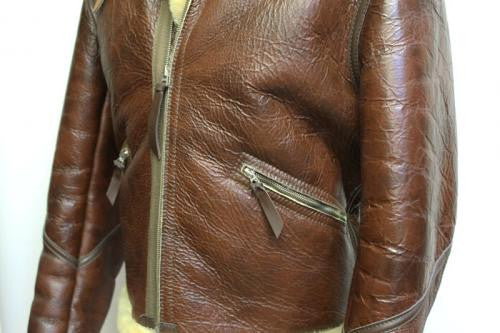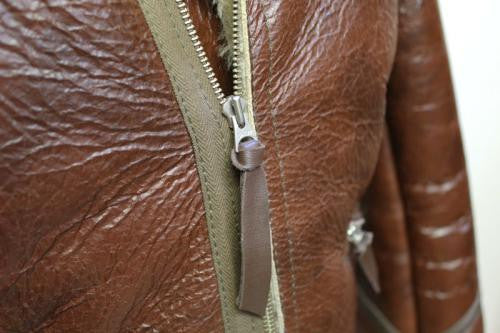 Aero Leather Clothing
Aero USAAF Type D-1 Ground Crew Jacket
$ 1,199.99
The Type D1 is a simple lightweight shearling jacket with two zip pockets, originally intended for use by USAAF ground crew personnel working in horrific weather conditions.
The sheer beauty and simplicity of design ensured that the style conscious US flier began to use this lightweight jacket on Summer missions. The D1 quickly became a popular, if unofficial, addition to a pilot's kit!
The off-white shearling wool and tough dark brown leather exterior makes this the most practical of all flying jackets. Trim is in a choice of matching color Seal Brown or contrast using Russet Horsehide to cover the seams.
Original spec demanded a minimum of ¼" wool. On most original jackets around today the wool is still at least that long, so with 60 years ahead of it, the Aero Type D1, like the original, begins life with wool closer to ½" in length.
Closure is by wide tape WWII style brass Talon zipper. White AAF Shoulder Decal as fitted to some originals is optional. Considering the D1 was designed as a ground crew jacket, a surprising number made their way into the air.
Due to its simple design, intermediate weight sheepskin and lack of bulk in comparison to the Type B3, many fliers traded their B3s for D1s. This deal suited both the mechanic, who had a warmer jacket for working outside in severe weather conditions, and the pilot, who could now wear a D1 over an A2 giving themselves an extra layer of protection at high altitude (in addition to having better ease of movement).
Start date for production of this model is very much a grey area-- very little is written about the jacket. Aero's experience is that they have not seen nor heard of a D1 produced earlier than 1937.
To find out what we currently have in stock in the Aero USAAF Type D-1 Ground Crew Jacket, contact us at sales@thurston-bros.com. You can also contact us for professional sizing for this style. Click HERE for more information on ordering a custom Aero jacket!
This product page is for the payment to start the custom order process for a custom D-1.  The payment is for the base price of the D-1 plus the shipping for the fit jacket.  You can read more about the fit jacket process our Custom Aero page!  The costs for extra items are listed on the Custom Aero page.
For information on exchanges, shipping, payments, etc., go to our Store Policies and Information page.