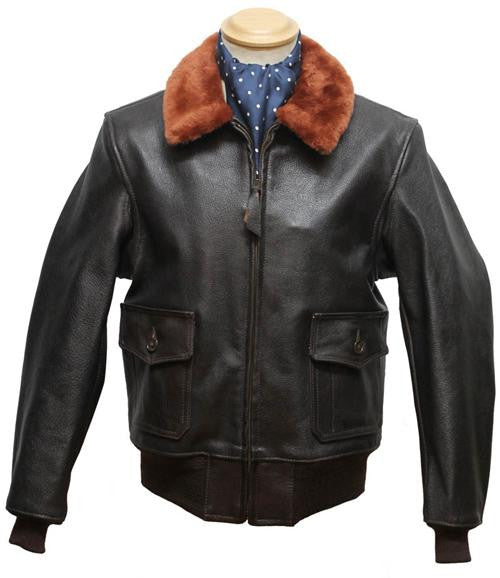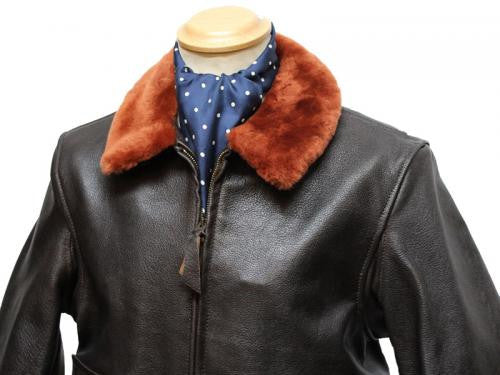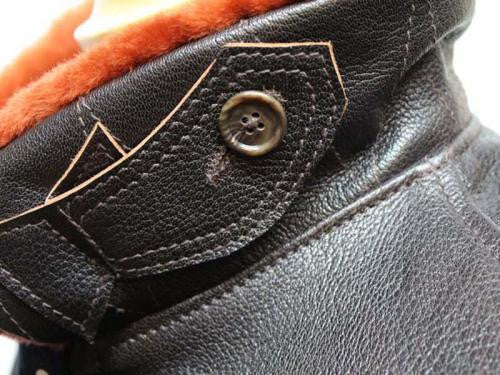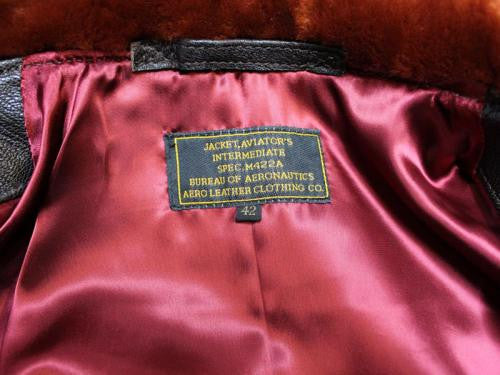 Aero Leather Clothing
Aero USN Type M422a
$ 1,099.99
Not to be confused with the vastly inferior current issue Type G1, this is the real thing, just what Commander Richard Byrd had in mind when the first jackets were commissioned back in the late-1930s!

This is an original pre-war spec. US Navy Type M422a goatskin flight jacket, just like the ones supplied to the legendary American Volunteer Group (better known as "The Flying Tigers!") The jacket is made from tough, thick, vegetable-tanned dark brown goatskin, like the originals, with that unmistakable hard-wearing, fine-pebbled finish!

The jacket is made exactly to the original specifications with two button-down pockets, hidden pen pocket, bi-swing back, underarm gussets, genuine US-made Brass Talon main zipper and a choice of rust or dark brown mouton collar. The jacket comes with a throat closure under the collar for extra wind protection.

This jacket has a deep wine rayon satin lining. Knits are pure wool jersey that are identical to that fitted to the originals. Another option available on this M422a Jacket is to have USN under collar markings (please request this at the time of order).Click HERE for more information on ordering a custom Aero jacket!
This product page is for the payment to start the custom order process for a custom M422a Jacket.  The payment is for the base price of the M422a Jacket plus the shipping for the fit jacket.  You can read more about the fit jacket process our Custom Aero page!  The costs for extra items are listed on the Custom Aero page.
To find out what we currently have in stock in the Aero USN Type M422a, contact us at sales@thurston-bros.com. You can also contact us for professional sizing for this style.
For information on exchanges, shipping, payments, etc., go to our Store Policies and Information page.