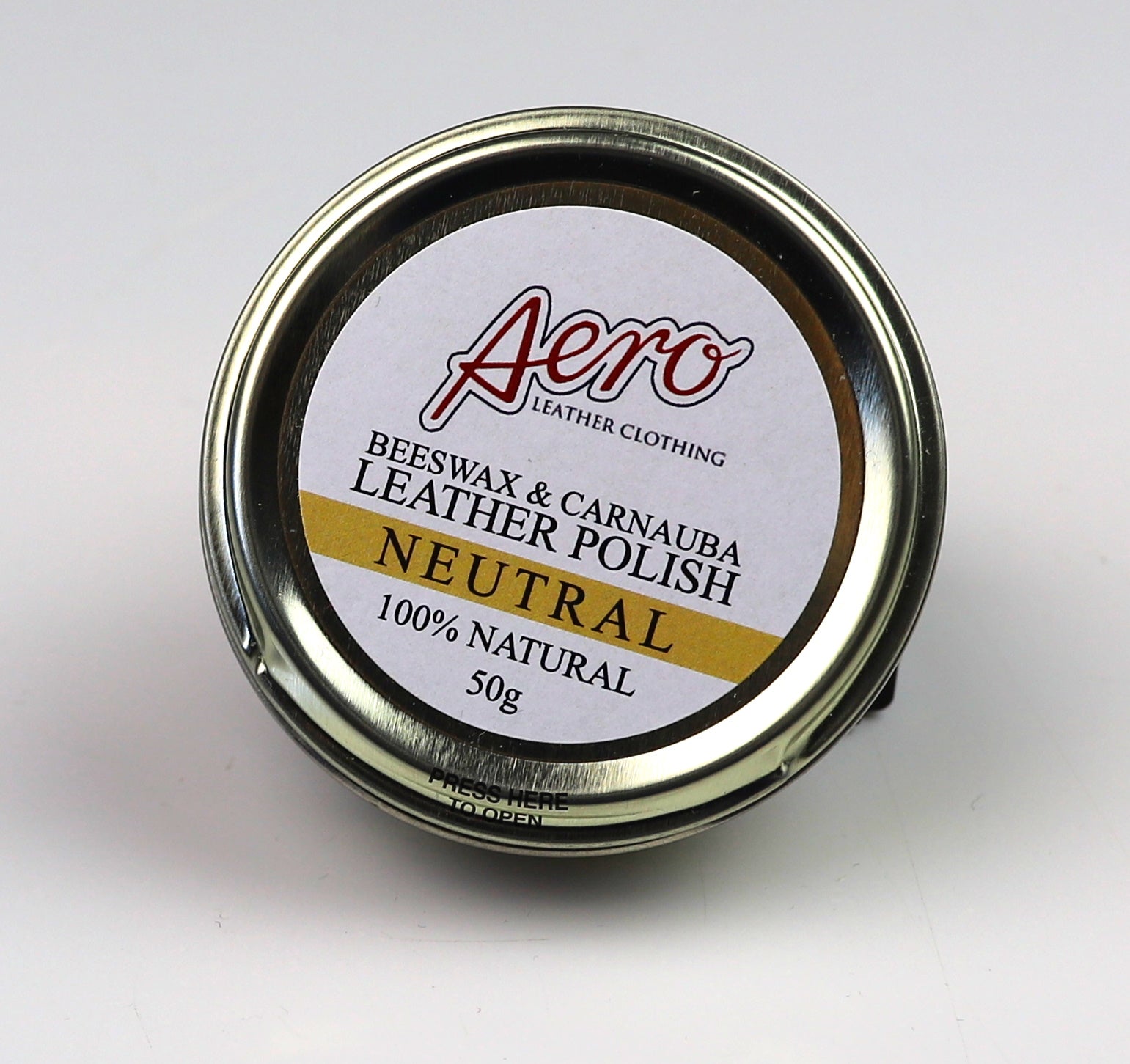 Aero Leather Clothing
Aero Wax
$ 15.00
Beeswax and Carnauba Neutral Superior Quality Leather Polish by W.S. Robson of Berwick upon Tweed. 50g.

DIRECTIONS: Use sparingly, kneed lightly into the leather with your hands or a soft cloth. We recommend using your hands as the warmth will aid in rubbing the Beeswax in. Take off the excess with a cloth or leather brush. 

This product is only available to ship to US locations.