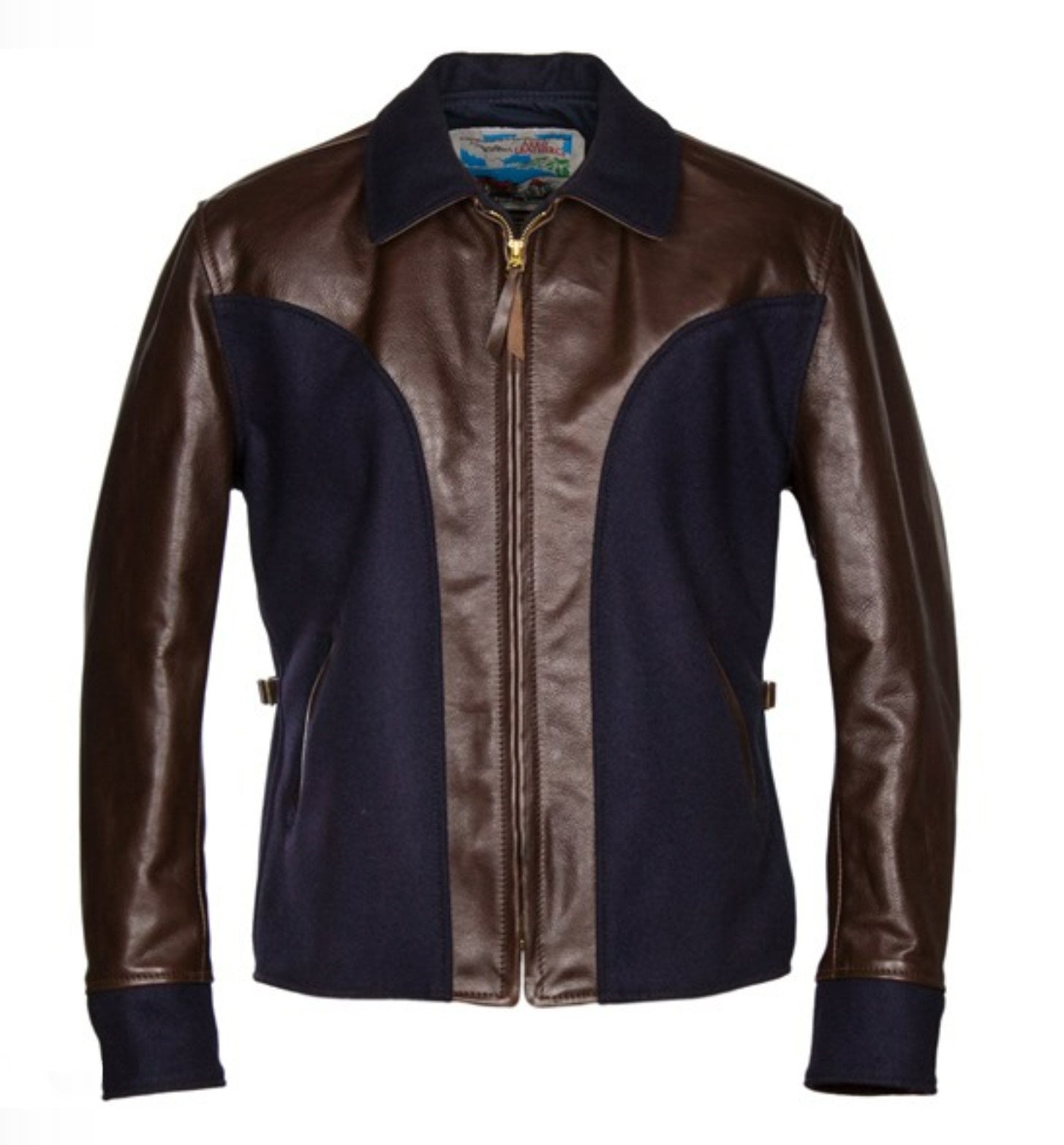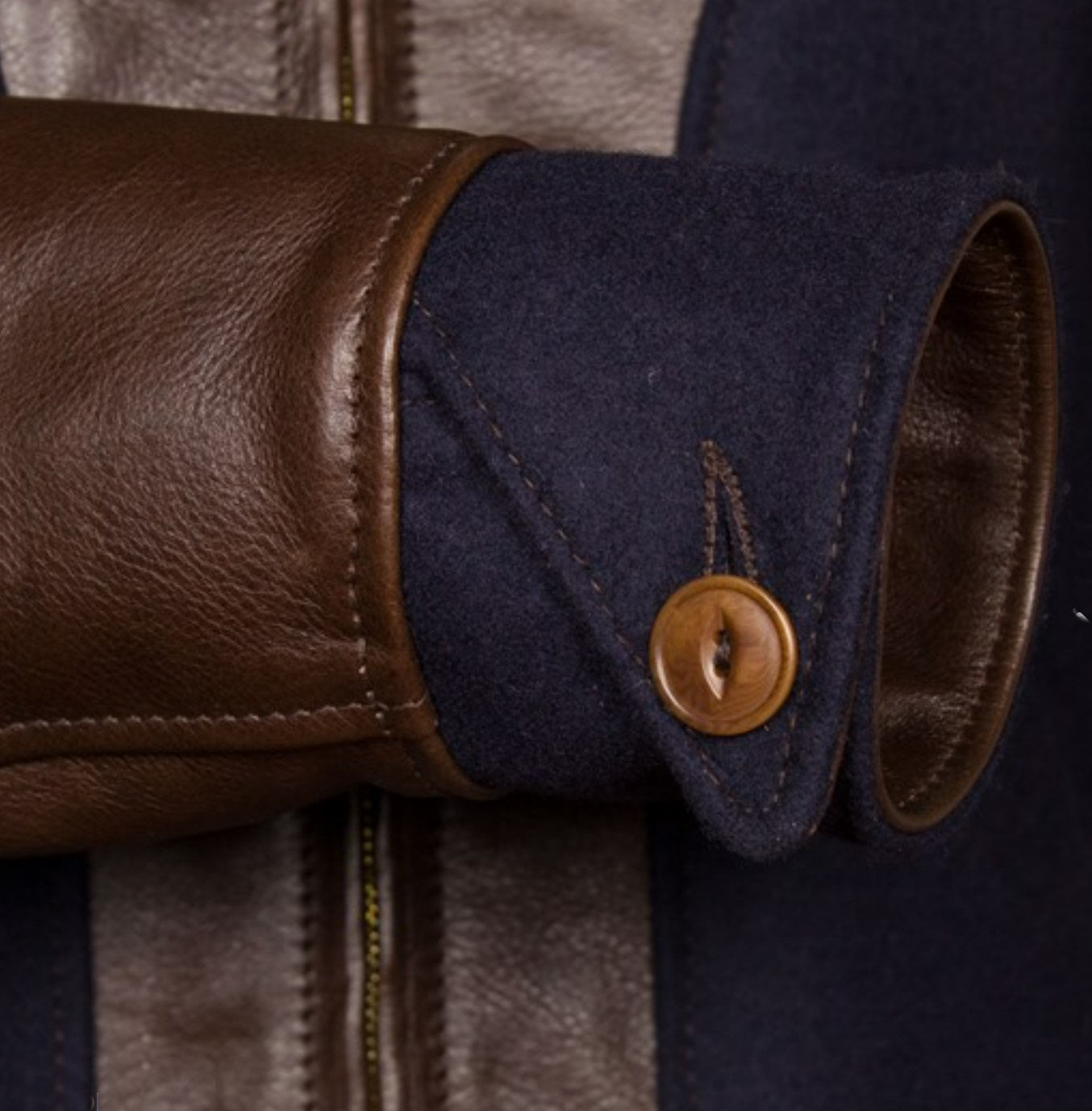 Aero Leather Clothing
Aero Wool and Leather Half Belt, Type I and Type II
$ 849.99
The Wool and Horsehide Half Belt is a style that was offered by Aero as far back as the early 1990s, and with so many requests for its reintroduction, it is now back on the menu! Aero has rescued the original patterns from the mothballs and fine tuned the proportions. Slight adjustments were made to the original pattern: the waistband and pocket positions have been raised, the sleeves were trimmed ever so slightly and a center pleat was added to the back. Nothing too drastic, and certainly nothing that would alter the character or period authenticity of the jacket...Aero has just improved an already fine design!

Both variations of the jacket have the same back, sleeve and cuff, but with quite different fronts. Type I is the original with the long leather panel alongside the zipper and Type II has a leather front yoke.
The Wool and Leather Jacket is available in a number of colors of Melton Wool and Leathers. Click HERE for more information on ordering a custom Aero jacket!
This product page is for the payment to start the custom order process for a custom Wool and Leather Half Belt.  The payment is for the base price of the Wool and Leather Half Belt plus the shipping for the fit jacket.  You can read more about the fit jacket process our Custom Aero page!  The costs for extra items are listed on the Custom Aero page.
To find out what we currently have in stock in the Aero Wool and Leather, contact us at sales@thurston-bros.com. You can also contact us for professional sizing for this style.
For information on exchanges, shipping, payments, etc., go to our Store Policies and Information page.