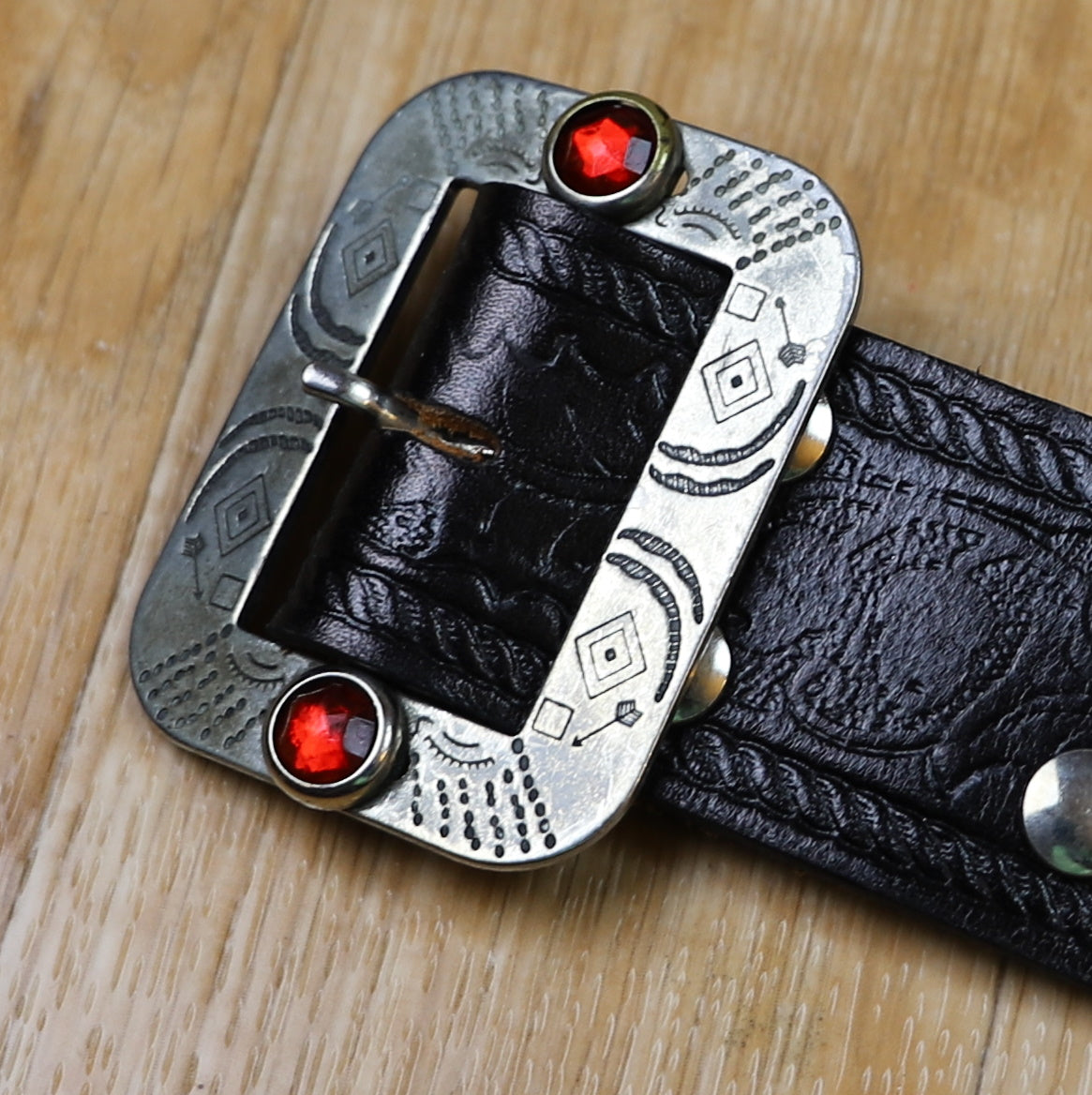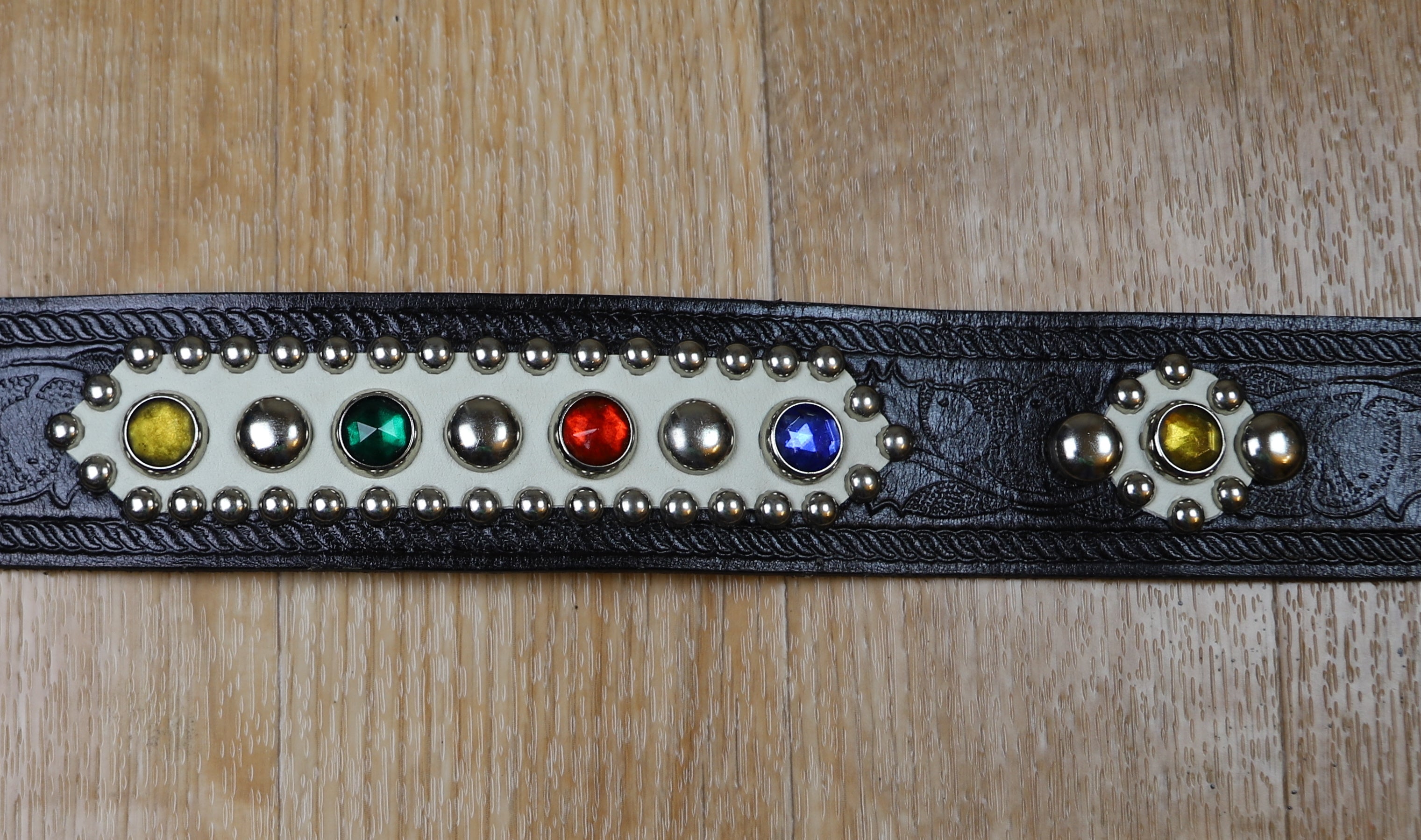 SOLD
ACE Belt, jeweled, size 36, Black
Sold Out
Custom jeweled belt from Thurston Bros. Rough Wear! This ACE belt has a classic embossed acorn and leaf pattern. The buckle is a nickel colored iron buckle with two red old stock jewels. The belt design features a white overlay with alternating with jeweled starbursts.  Beautiful old stock jewels in red, blue, green, yellow and gold!  
Buckle is showing some tarnish from storage.

**If you'd like to purchase this belt in your size (you can also customize the colors), just contact us to start a custom order...  

Belt measurements:
37 inches from end of belt (at buckle) to middle hole
1.75 inches belt width
1/8 inch thickness
**Select your best fitting belt and measure from the end of belt (at buckle) to middle hole to compare for the correct fit.