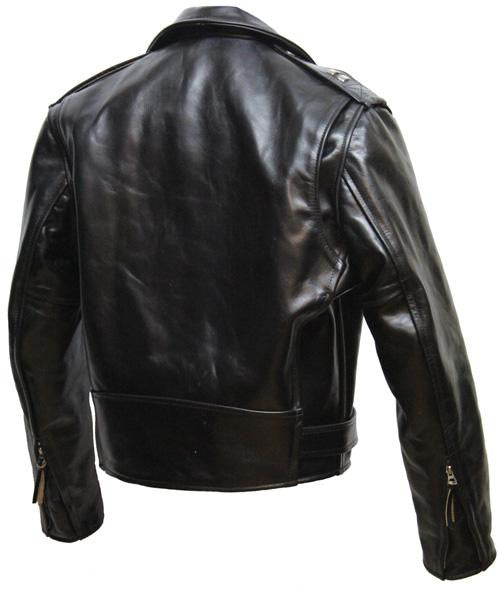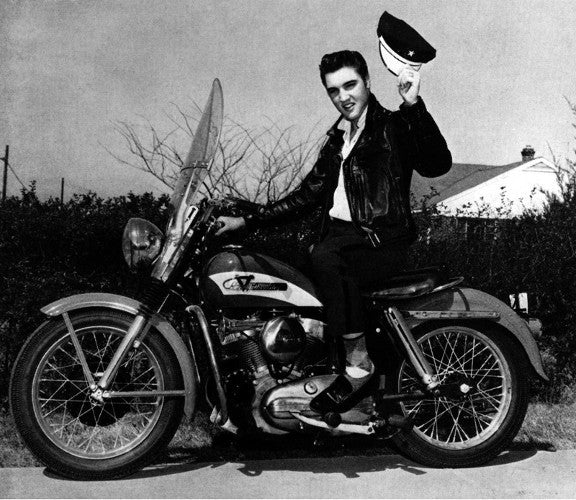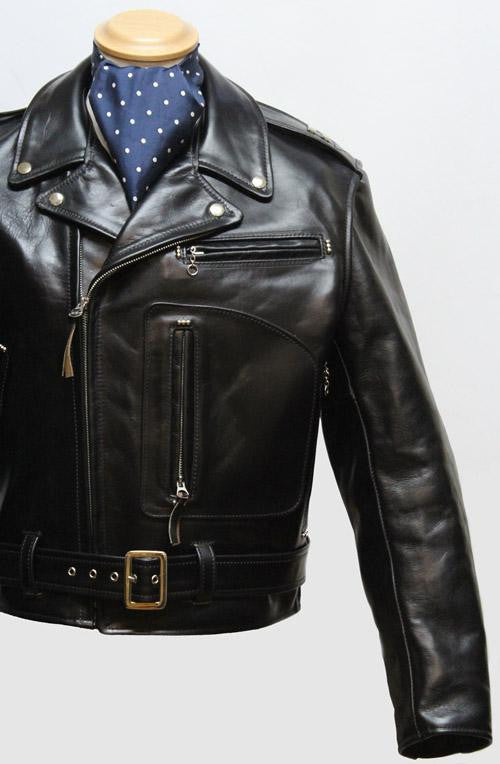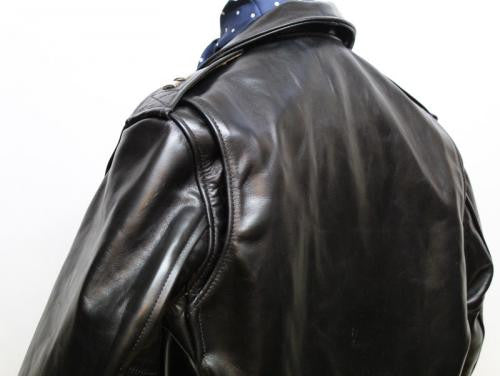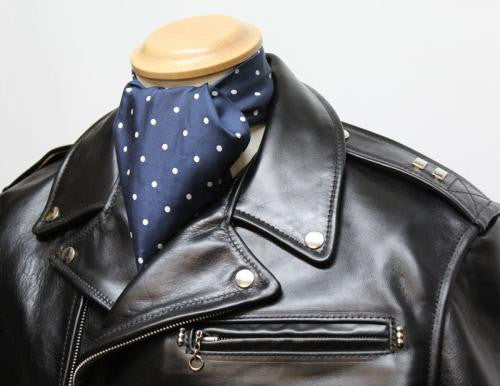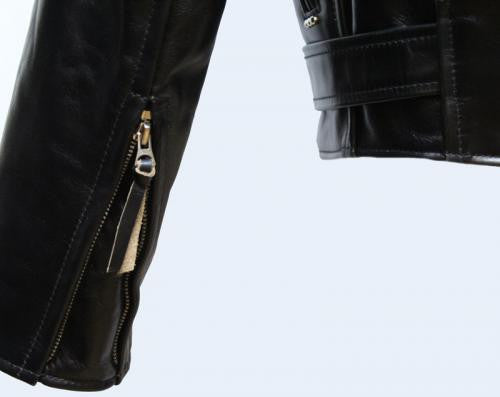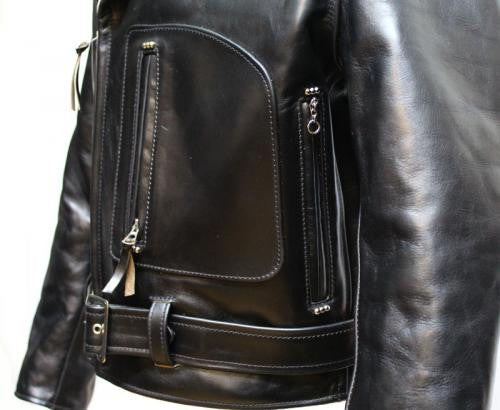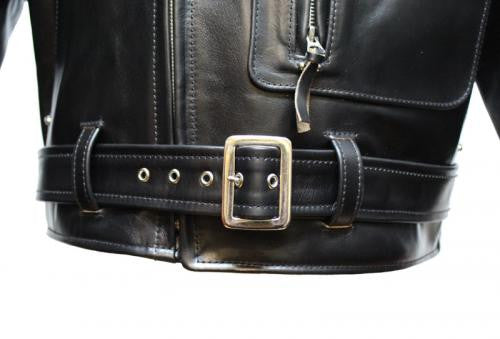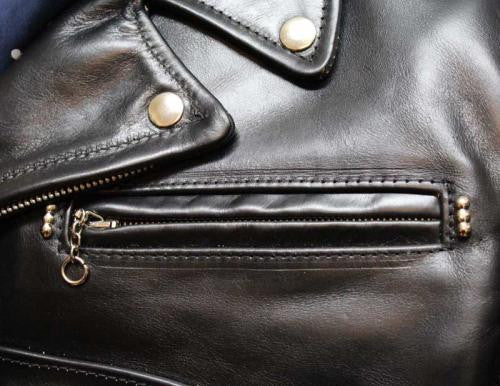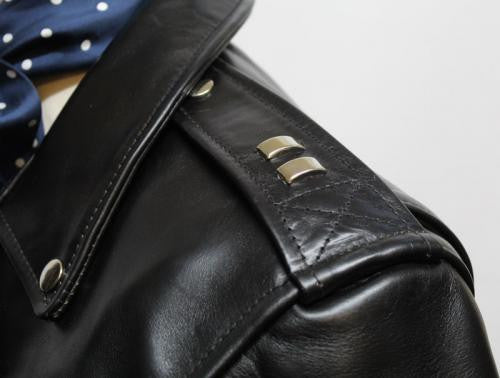 Aero Leather Clothing
Aero Elvis Jacket
$ 1,199.99
The legendary photo of Elvis astride his Harley in a crosszip biker was the inspiration for this jacket! Aero recently found a sharper print of the photo and was able to fine-tune the original version by incorporating a few details that were not previously visible.
This classic jacket features a right side zippered hand-warmer pocket, a deep breast pocket above a large "D" pocket with zipper entry, a single pillion pocket, studded epaulets on the shoulders and shoulder gussets in the back for extra movement.
The sleeves have adjustable zip cuffs to provide extra wind resistance. The jacket has a 1950s style Talon center zip set at an angle, brass fittings, a belt with heavy brass buckle, and double leather kidney protector panel.
The Elvis Jacket can be specified in a variety of leathers, including Chromexcel steerhide, Chromexcel front quarter horsehide or Italian Vicenza veg-tanned horsehide.

Like all Aero jackets, the Elvis Jacket can be ordered with a variety of linings, hardware finishes/styles, and thread colors. Interior pockets are also available. Click HERE for more information on ordering a custom Aero jacket!
This product page is for the payment to start the custom order process for a custom Elvis.  The payment is for the base price of the Elvis plus the shipping for the fit jacket.  You can read more about the fit jacket process our Custom Aero page!  The costs for extra items are listed on the Custom Aero page.
To find out what we currently have in stock in the Aero Elvis Jacket, contact us at sales@thurston-bros.com. You can also contact us for professional sizing for this style.
For information on exchanges, shipping, payments, etc., go to our Store Policies and Information page.